If you are new to Canada and want to get to know the local culture, history, food, and people in Ontario's Southwest, the best way to do that is by travelling locally. No matter which season you arrive in, don't wait before you start exploring. It would be a shame for you to miss out while waiting for different weather. To help you get started, we've put together a "must visit" list that you should check out. 
This list isn't going to be filled with the usual tourist traps. These are the true and authentic Southwestern Ontario experiences that all newcomers will benefit from seeing, tasting, and exploring. Click here for a map of all locations mentioned in the following blog post.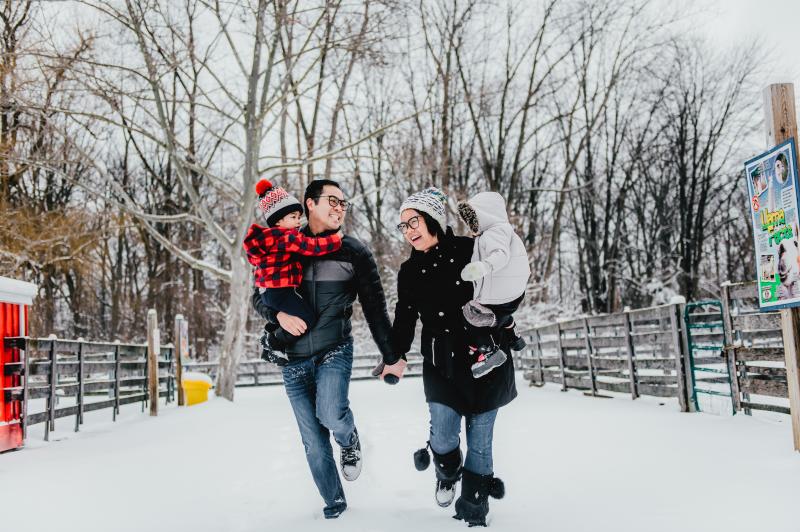 Visit a Museum or National Historic Site
Canadian history isn't just our achievements, it also includes our failures. We can continue to learn, grow, and become better for it. We hope that by sharing these moments of our history with you, you'll see the potential and join us in making your new home a great place to both live and visit.
The Ska-Nah-Doht Village - Mount Brydges
As a new settler to the area, it is important to understand that what we refer to as "Ontario's Southwest" is located on the traditional territories of the Anishnaabeg/Anishinaabeg/Anishnabek/Anishinabek, Haudenosaunee (Iroquois), Huron-Wendt/Huron-Wendat, Attawandaron (Neutral), Lenape, Ojibway/Chippewa, and Wendat Indigenous Peoples.
To learn more about the heritage of the land you now call home, visit the Ska-Nah-Doht Village, a recreated longhouse village that symbolises what would have existed 1,000 years ago. The Ska-Nah-Doht Village is open year-round, and features exhibits about the traditional practices of the Haudenosaunee Peoples that would have lived in similar longhouses.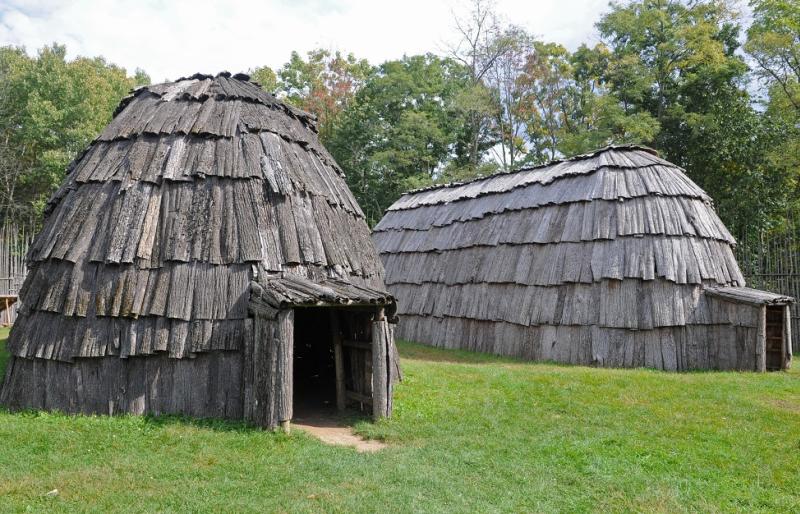 Click here to learn more about Indigenous Tourism in Ontario's Southwest.
Josiah Henson Museum of African-Canadian History – Dresden
Did you know that during the 19th century an estimated 30,000 Black refugees fled the United States to escape slavery via a system of routes ending in Canada? This system was called the "Underground Railway" and one of the stops along the route was Josiah Henson's home, and it's now a National Historic Site. You can tour Josiah Henson Museum of African-Canadian History and learn about the Underground Railroad and early Black settlements in Ontario. The museum is open for tours by appointment for groups of 15 or more in the colder months.
If you want to learn more about Black History in Ontario's Southwest, click here. 
Ruthven Park – Cayuga
Another National Historic Site you'll want to visit is Ruthven Park that features a Greek revival mansion, built in 1847. During the early 19th century, many Europeans settled in Ontario and began building on land that Indigenous Peoples inhabited.
We encourage you to explore Ruthven Park grounds and trails. It is a beautiful spot to hike during any season!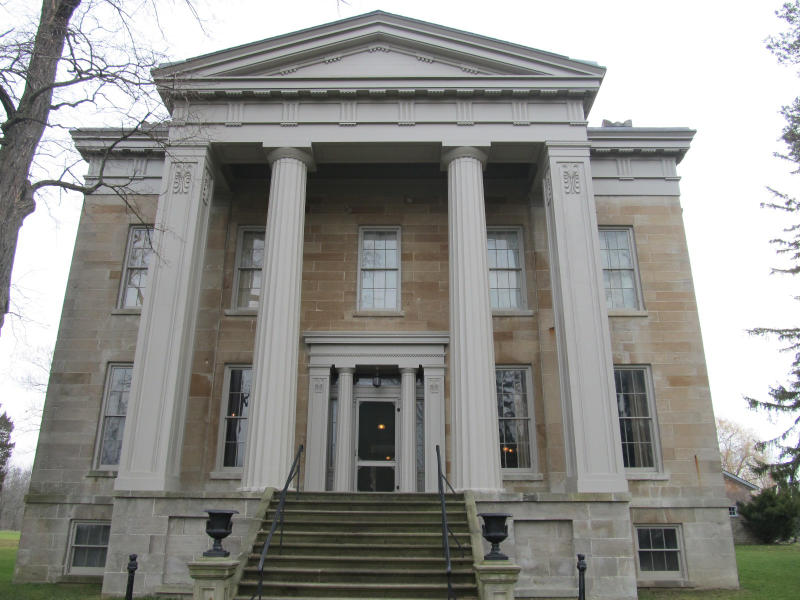 Banting House – London
The Banting House is known as the birthplace of insulin because it's the location that Dr. Banting's had his private practice out of in the 1920s. Dr. Banting was the man who discovered Insulin, which is used by people with type 1 diabetes to control their blood sugar. Guided tours are available and even offered in many languages (English, French, Mandarin, Lebanese, Japanese, Farsi, Arabic, Korean, and Russian).
Try Local Food
We believe that you can get to know people through their food. And since Ontario's Southwest is home to both the "Dairy Capital of Canada" and "Ontario's Garden", we believe that we have something very special to offer. 
Chef's Table Experiences – Woodstock and Cayuga
Where do you think the best seat in the restaurant is? If you said, "in the kitchen", we have the perfect experiences for you! 
At SixThirtyNine, a local restaurant in Woodstock that only uses the finest local ingredients in their food, you can sit at the Chef's Table and watch your food being made.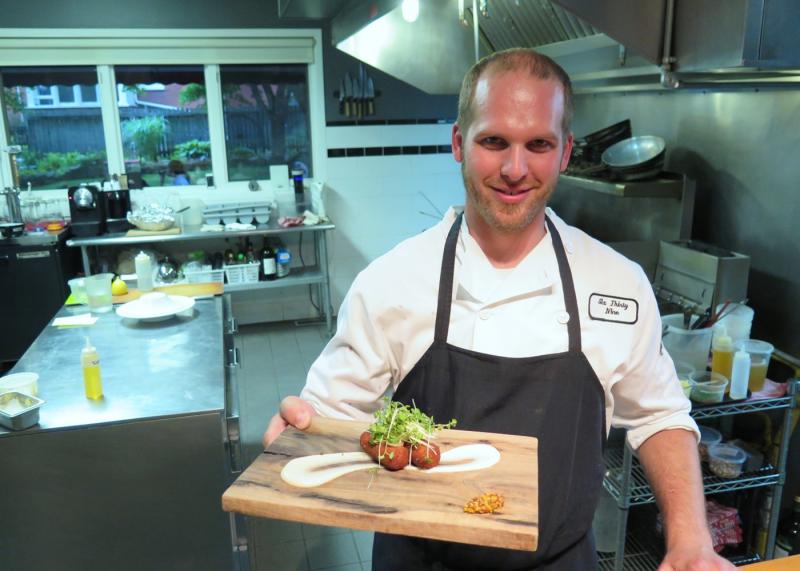 You can also book an Open Chef Table night at the Twisted Lemon Restaurant in Cayuga. During this tasting experience, you will have exclusive access to Chef Dan as he cooks for your table in a private kitchen. 
Arrowwood Farm – Melbourne
Come and enjoy a wonderful Harvest Table dinner at Arrowwood Farm. These dinners are often themed by the time of year or specific cuisine styles. Enjoying a delicious dinner at a local farm is the authentic farm-to-table experience both locals and visits love.
You don't have to leave your house to enjoy local beverages! WindsorEats created the Bevy Box to support multiple craft producers and small businesses across Canada. They have multiple boxes available to satisfy all preferences and they ship across Ontario. Each item in the Bevy Box is lovingly selected and sure to impress anyone that enjoys craft beer, wine, spirits, or coffee. 
Taste of Farm Life at Udderly Ridiculous – Bright
The Taste of Farm Life is an Ontario's Southwest Signature Experience and is a great way to see what types of food we grow and raise in Ontario's Southwest. You get to try goat milk ice cream and see how it's made. You'll meet farm animals, gather eggs, and learn about the local ecosystem.
Interested in learning more about Ontario's Southwest Signature Experiences? Click here!