Think being bundled up by the fireplace with a glass is the only way to enjoy wine in the winter? The wineries of Ontario's Southwest are going to change that view. These wineries are destinations all year long and continue offering wine fun in the winter months.
Be sure to check ahead as opening times can change depending on weather conditions.

Alton Farms Estate Winery
Located in Plympton-Wyoming in Lambton County, Alton Farms has the oldest vineyards in the Huron Shores Wine Region and specializes in creating small-batch traditional, food-friendly, wines such as Cabernet, Riesling, Chardonnay and Sauvignon Blanc with sustainability top of mind. The vineyard property has access to trails making it the perfect destination for snowy trail hikes or cross-country skiing. It is also licensed so that you can hike or ski the trails with your glass of wine. Click here to plan your visit!
Dark Horse Estate Winery
A picture-perfect destination winery, Dark Horse is a must-visit in the Grand Bend area. The floor-to-ceiling glass in their retail store gives you amazing views of the snowy vineyard. It's a perfect spot to shop as you warm up after hitting the trails at nearby Pinery Provincial Park. You can enjoy a tasting flight or wine by the glass in the winery, but make sure that you come back to the retail store after to grab a few bottles of your favourites. You'll want to enjoy them from home all winter long!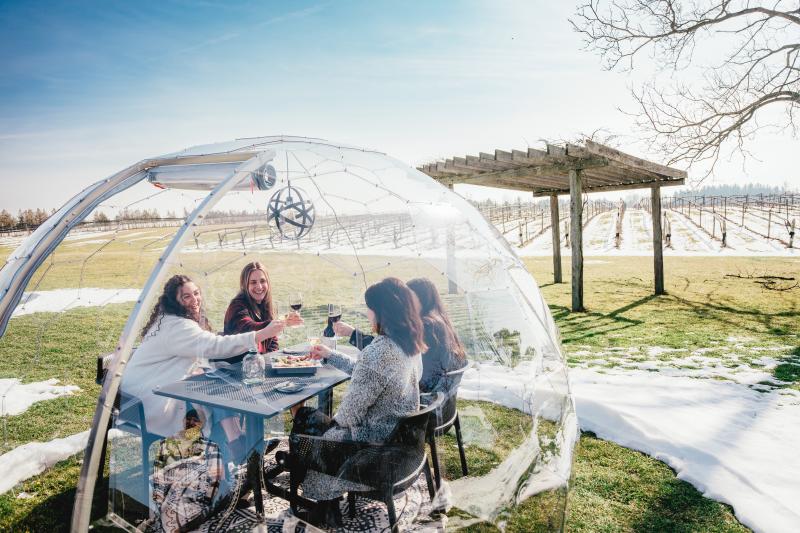 Quai du Vin Estate Winery
With the oldest planted vineyards in Ontario's South Coast Wines region, Quai du Vin Estate Winery in St. Thomas, proudly crafts wines made from 100% Ontario-grown grapes. Embrace the magic of winter with an exclusive Wine Dome experience. You'll be provided with access to a cozy dome for up to 4 people with panoramic views of the vineyards, an electric heater and a snuggly blanket to keep you toasty, a carefully curated charcuterie board, dedicated table service throughout your visit, and a robust wine selection available for purchase.
Smoke & Gamble
A short drive from Port Dover in Norfolk County, Smoke & Gamble and Frisky Beaver are two wine labels that share one winery location. Warm up with the complex flavours of the Smoke & Gamble lineup and have fun with Frisky Beaver wines in the velvet lounge or the beautiful all-wood tasting room. You won't be disappointed by either option.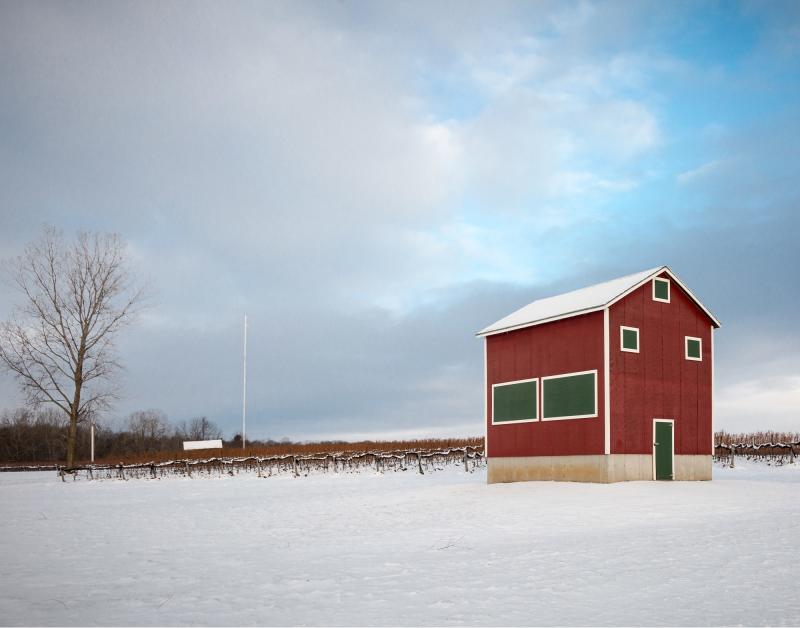 Burning Kiln Winery
The views of the UNESCO World Biosphere of Long Point that you can get from near Burning Kiln Winery alone are worth a visit. Winter outdoor fans will love the trails that surround the area. Once you're done with the exercise, step into the winery and sample their award-winning wines. 
Extend your visit by staying at The Farmhouse. This beautifully restored farmhouse is the perfect winter getaway accommodation. Guests love the beautiful views of the winery and complimentary wine tasting!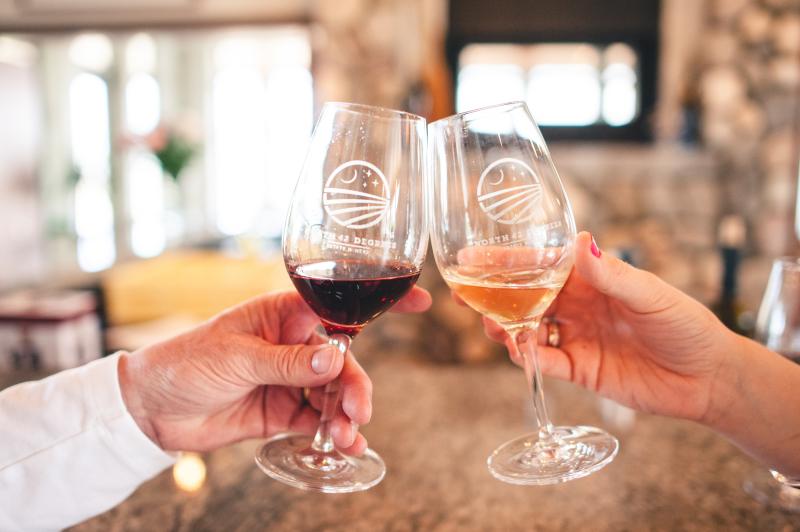 North 42 Estate Winery
Boasting one of the newest constructed winery facilities in EPIC Wine Country, the beautiful North 42 Degrees Estate Winery in Colchester has five patios with views of the vineyard and four fireplaces to curl up in front on any chilly winter day with their wines. They also have a restaurant on-site called Bistro 42 where you can enjoy a meal made of fresh local ingredients. Click here to make a reservation!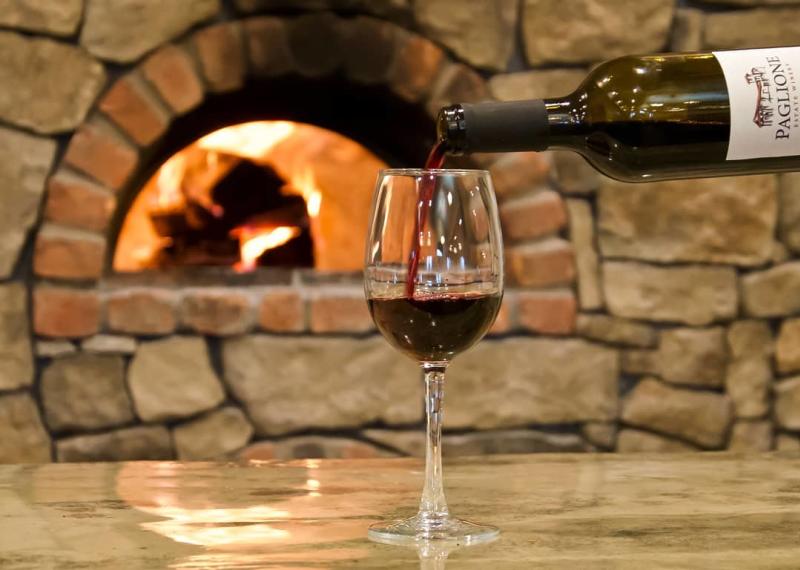 Paglione Estate Winery
Celebrate the simple life and take in some Italian charm at Paglione Estate Winery in Canada's southernmost wine region. You'll warm up quickly with heat from the wood-fired pizza oven. They have a menu of Italian favourite dishes that pair perfectly with their selection of wines.
Shale Ridge Estate Winery
Shale Ridge in Thedford offers both wine and tasty cider options to their guests. Their products are crafted with care from hand-picked fruit from their farm. Their tasting room is a beautiful, well-lit space with festive decorations during the holidays! Click here to make a reservation for an indoor swing table.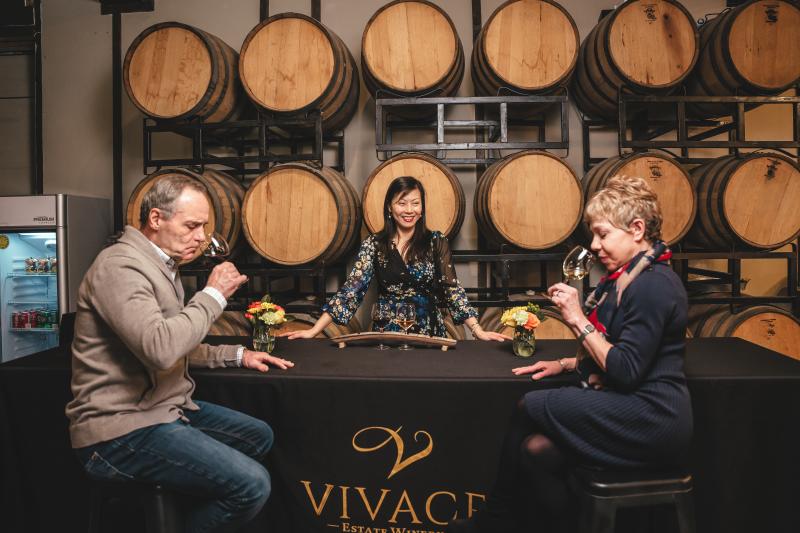 Vivace Estate Winery
Vivace Estate Winery in Amherstburg, is full of local charm and offers a tasty collection of wine made from mature grape vines that have been enriched by the area's productive vinicultural climate. You'll love the rustic tasting room that is lined with the barrels that age the wines you are sipping.
The EPIC Tasting Pass
If you want to visit more than one local winery, the EPIC Tasting Pass is your best option as it allows you to sip your way through 6 of Canada's most southern wineries! Your tasting pass will guide you through the unique flavours and hospitality found in the Lake Erie North Shore and provide you with tasting flights at each winery.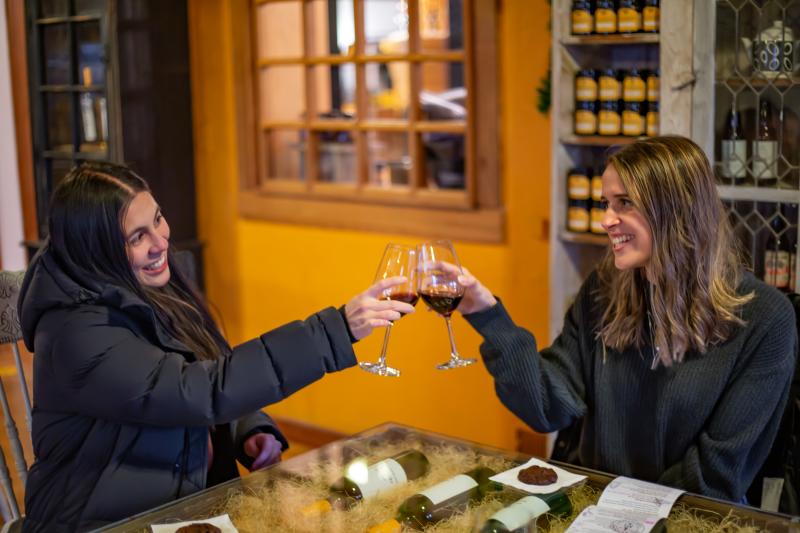 Toast the Coast Trail
Get into the Spirit of the Season with a self-guided tour of the Toast the Coast Trail in both Elgin and Norfolk County in 2023 from November 17-18, 24-26 and December 1-3. During this tour, you'll get access to different food and drink pairings at each of the 17 stops. Click here to purchase your passport to participate. 
If you aren't keen to go outside during the colder months, you don't need to miss out! You can order local wines online from Toast the Coast. They have a great variety of red wines, white wines, and fruit wines that can be delivered to your home!
Cheers to the Coast
Did you know that Alton Farms Estate Winery, Dark Horse Estate Winery, and Shale Ridge Estate Winery & Cidery are all along the Cheers to the Coast trail? Click here to download the trail map to see what local breweries and cideries are along the way!