The lakes, rivers, and land we love to explore in Ontario's Southwest were cared for by Indigenous Peoples who were here long before any settlers. Ontario's Southwest is on the traditional territories of the Anishnaabeg/Anishinaabeg/Anishnabek/Anishinabek, Haudenosaunee (Iroquois), Huron-Wendt/Huron-Wendat, Attawandaron (Neutral), Lenape, Ojibway/Chippewa, and Wendat Indigenous Peoples. This territory is covered by the Upper Canada Treaties. Please take the time to read about the Upper Canada Treaties and understand how they continue to impact Indigenous Peoples living in Ontario's Southwest.
We recognize and deeply appreciate the First Nations' historical connection to, and stewardship of this place. We also recognize the contributions of Métis, Inuit, and other Indigenous peoples have made, both in shaping and strengthening this community in particular, and our province and country as a whole. We're grateful for the opportunity to live and work here and we thank all the generations of people who have taken care of this land.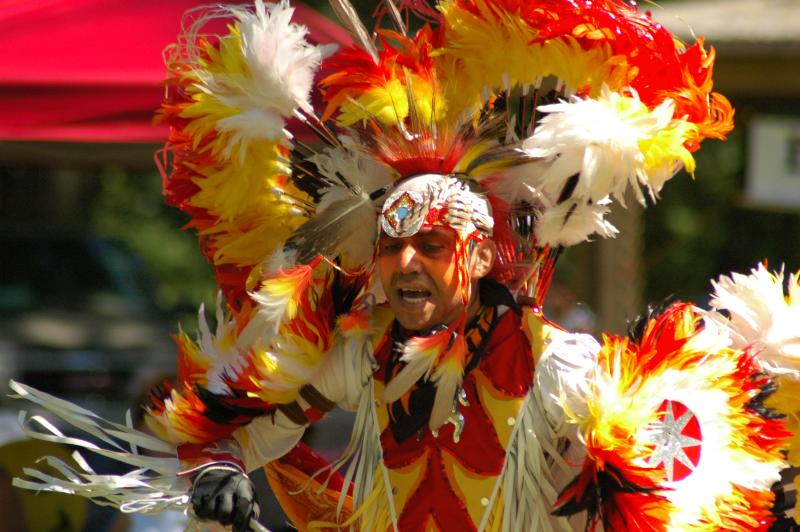 Photo credit to Lou Sprenger and Tourism Sarnia-Lambton.
Heritage, Culture, and Celebrations Created by Indigenous Peoples
Historical records and history books often exclude Indigenous perspectives, which means there is a lot of history you may not be aware of. Indigenous Peoples lived in Southwestern Ontario long before settlers and there is a rich history that is often unknown to many that live in and visit Ontario's Southwest. Reading and watching content created by Indigenous Peoples fills knowledge gaps that you may have as a result of Indigenous voices historically being omitted.
Here are some examples of content created by local Indigenous Peoples that we encourage you to look into:
Historical Tidbits by Darin Wybenga is an online blog with information about Indigenous Peoples and events in history that you should know about.
You can read about the unique Kettles found only in Kettle and Stony Point and learn about their origin story, here.  
If you are invited to participate in any traditional events by Indigenous Peoples, please do your due diligence by researching prior to attending so that you understand the cultural significance.
Indigenous Artists
Art is a storytelling mechanism. We encourage you to take in Indigenous stories by appreciating artwork made by Indigenous artists.
Painters
Gina Wilson-Mcintee is a visual artist and educator based in Dunnville. Her unique designs are created on canvas, gourds, wall board, canoe paddles, hand drums & clothing apparel. Click here to see her website and to shop her collection of works. 
Multi-Media Art at Point Pelee National Park
Point Pelee National Park is leading by example and working with Indigenous partners at Caldwell First Nation and Walpole Island First Nation Council to tell the story of Point Pelee. This is often being done through art created by Indigenous artists to honour the land that was taken.
If you find yourself near Point Pelee, take some time to really appreciate the following art: 
The turtle sculpture at Point Pelee was designed by Teresa Altiman from Walpole Island First Nation.
The welcome sign in Ojibwe-Anishinaabemowin, English, and French can be viewed at the gates to Point Pelee and was created digitally by Darryl Van Oirschot from Caldwell First Nation. 
Madbin Jina, formerly known as Pioneer at the Point Pelee National Park day-use area, invites visitors to come "sit a while". A traditional expression for welcoming guests in Anishinaabemowin.