Dinner parties don't need to be completely off the table if the weather outside is frightful. Thanks to all the video chat options out there, you can get creative and still hold a virtual gathering for a meal together.Crank it up a notch by having the same meal that you all cook together first. Challenge each other to see who can use the most locally sourced ingredients. I vote for the winner making the rest of the participants do a silly dance on video for coming out on top.
Now, you are going to need a recipe for everyone to make and we think a burger is the perfect choice because everyone loves burgers. There's a very tasty burger recipe in the Ontario's Southwest Craft Beer Cookbook that I've made multiple times and it's always been a big hit – especially with its craft beer twist.
View the recipe card for full ingredient list and instructions.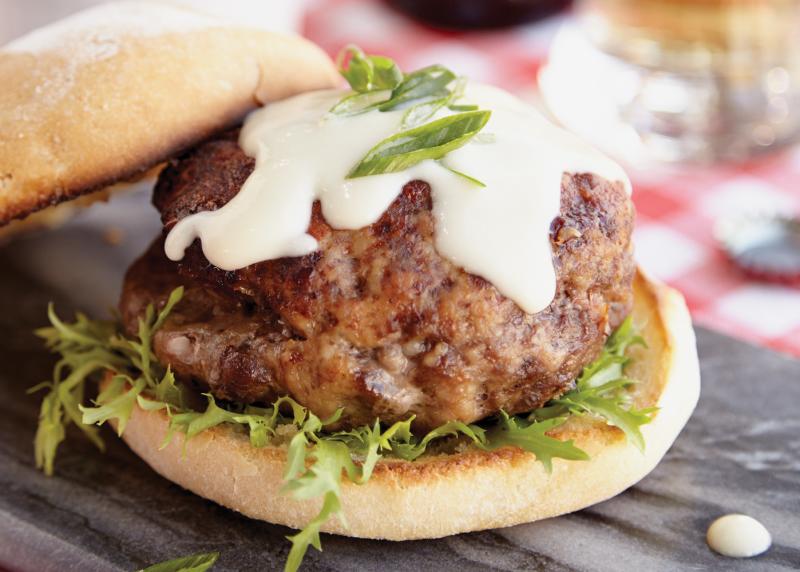 Let's start sourcing those local ingredients to help you win. The recipe calls for both beef and pork but sometimes I go with just beef A great burger starts with great beef and you'll taste the difference when it's fresh from the source. VG Meats in Norfolk County, YU Ranch in Oxford County, and Celtic Ridge Farms in Elgin have fantastic options to get fresh beef for your cooking. They have farm stores and delivery options available based on your location. You can also visit a local butcher shop and ask for locally sourced beef and pork options there as well.
You will need greens and veggies to dress the burger and for a salad on the side. For maximum flavour and freshness, get it straight from those that grow it. Slegers Greens in Strathroy grows all organic living greens perfect for any recipe, or head to year-round markets like Lee & Maria's in Kingsville, Covent Garden Market in London, Sarah's Farm Markets in Chatham, or DeBackere Farm Market in Union. There's many options for farmers' markets across the region, find a more comprehensive list here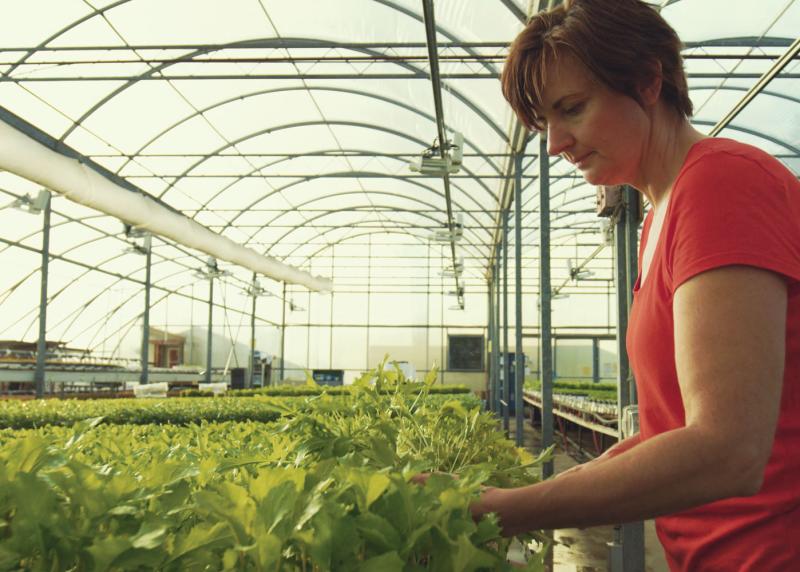 Now let's move onto the cheese for the drizzle. The recipe calls for sharp cheddar but feel free to substitute to your tastes – you'll definitely want to experiment after visiting these cheesemakers. Jensen Cheese in Simcoe is a multi-generational family business that's been producing amazing cheeses since 1925 including a number of cheddars and offer even more from other producers. For many cheese options in one place, check out Dover Cheese Shop in Port Dover. Gunn's Hill Artisan Cheese and Bright Cheese & Butter Co. in Oxford County will give you many different cheese styles to choose from; plus you will be able to pick up local butter at Bright too!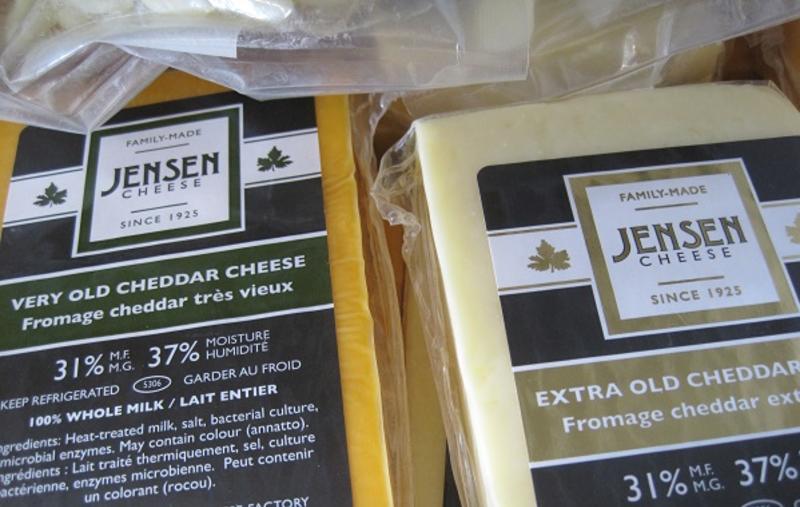 The recipe calls for craft beer to make the cheese drizzle and the suggested Country Ale from Ramblin' Road Brewery Farm is just one of the great options available in our region. Similar taste notes are also available in Local 519 from Charlotteville Brewing Co., Clumsy Farmer from Concession Road Brewing Co., Tip of the Hat from Caps Off Brewing Co., or Farmer's Tan from Stonepicker Brewing Co. Take a look at the recipe card above to see a full profile of the brew if you want to look for even more options.
After the main course, you will need a yummy dessert! Continuing our craft beer theme, we've got an apple pie recipe that anyone will love but especially the beer fans.
View the Beerific Apple Pie recipe card for full ingredient list and instructions.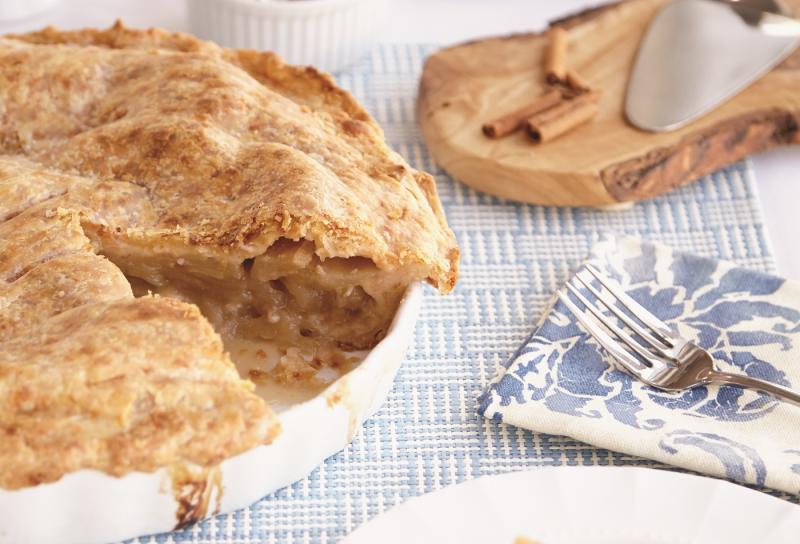 Being an apple pie, you'll want to gather the apples first and there's no better place than the orchard itself. You can find a whole bunch of local growers and places to pick up locally grown apples on our A is for Apples article. To get a leg up on the friends in sourcing local ingredients competition, you can get your flour from a Southwest Ontario business that's been producing it since 1819. Arva Flour Mill, just a short drive from London, has an on-site store and online shopping option for their all-natural flours. For the cheese required in the recipe, we already got those local options mentioned above.
For the beer, there are many breweries crafting the flavours you need to match the notes mentioned in the recipe. The directions have Honest Lager from Walkerville Brewery as the beer of choice, which is just one of the great options. You could also select Common Mutt from GL Heritage Brewing Co., London Natural Lager from London Brewing Co-op,  Flywheel Lager from Sons of Kent in Chatham, and The Logger from Natterjack Brewing.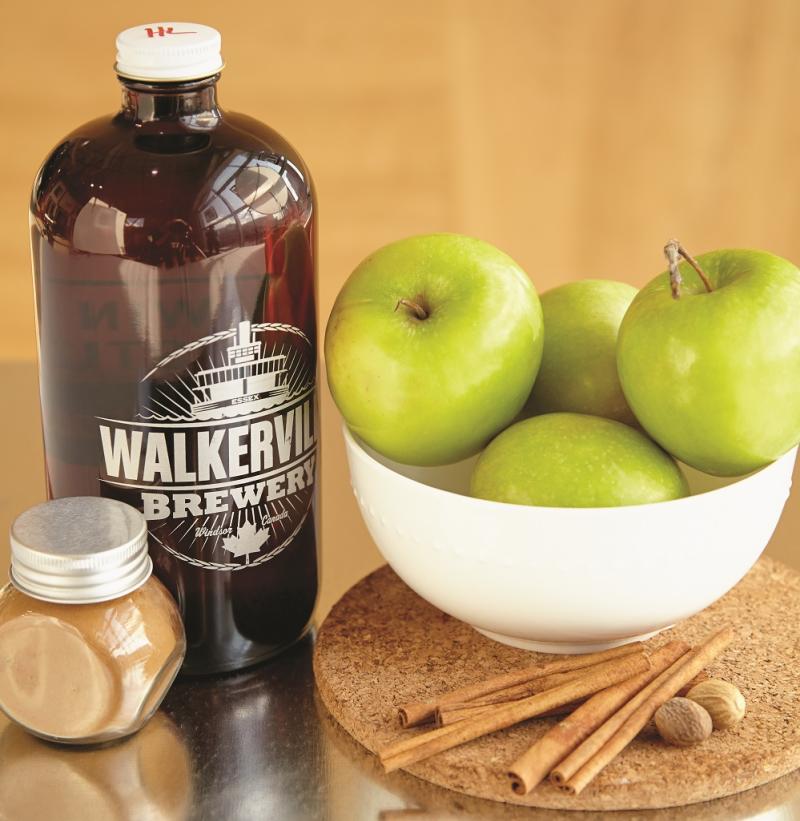 Whether it's for the pie or for the burger recipe, be sure to pick up extra brews to drink with your meal, they'll make a perfect pairing!
Let's get cooking and get the virtual cooking competition started. Cheers!