The leaves are changing and autumn is calling! From mouth-watering apple pies to delicious ciders, Ontario's Southwest has got some of the sweetest apple treats in the area. So why not celebrate this fall by adding a little apple into your life.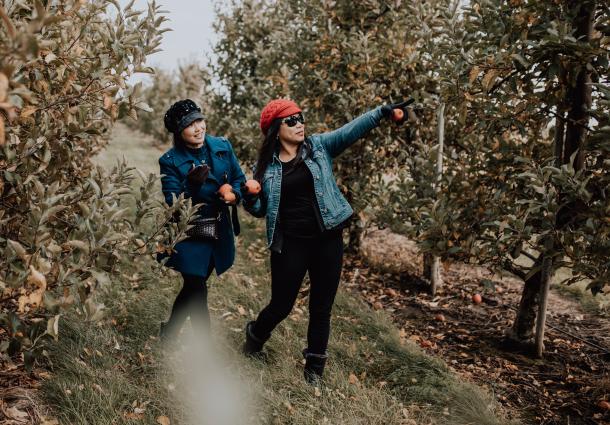 Red-y for some apple picking?
Tis the season for a hard-core pick-your-own apple adventure! Embrace the crisp air and make your way to Thiessen Apple Orchard in Leamington. This orchard provides a wide variety of apples to pick from and will create lasting memories for the whole family. Next up is the a-peeling  Wagner Orchards Estate & Winery. This winery began as small pick your own farm and eventually expanded. The U pick is open mid-August to early November. Next experience the apple wonderland that is Twin Pines Orchards and Cider House and Estate Winery. Bring your crew to pick your very own insta-worthy apple or try some of their award-winning cider. Head over to Great Lakes Farm just outside of Port Stanley for an apple experience. They are open from mid September to late October. Spend a day exploring Meleg's Lakeview Orchard & Cider Mill in Kingsville. From picking your own apples to sweet cider, this orchard has all your apple needs.
Looking for more u-pick options? Click here to search for more locations.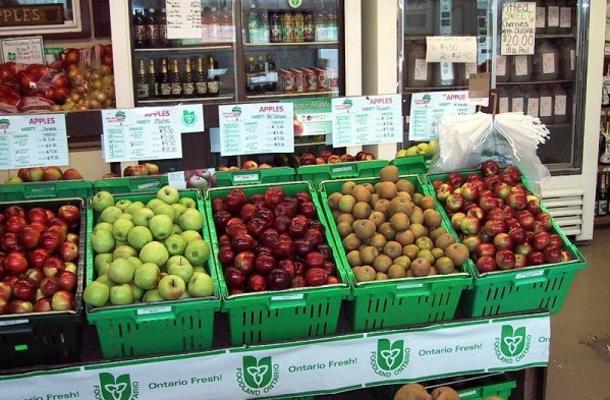 Farmers' Market 
What better way to stock up on your favourite apple products than by heading to a local farmers market? First stop at  Horton Farmers Market located in St. Thomas. This community driven market offers a wide assortment of apple goods.  Head to the heart of London and experience Covent Garden Market. This popular market is perfect for grabbing some local goods and has a wide variety of specialty shops. Cider Keg Farm Market will be your new go-to local food stop. From fresh apple cider to seasonal produce this market in Norfolk has it all.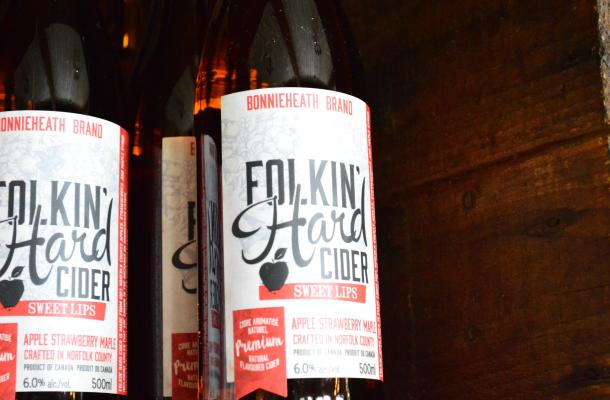 Fruit Wines & Ciders  
On the hunt for a good hard apple drink? Well, don't worry we have the in-cider scoop! Right in the heart of "Ontario's Garden", is Wooden Bear L Winery produces wines made from apples and various other fruits. We recommend you try their fan favourite Bear Claw Cider. Next in Norfolk County, visit Bonnieheath Estate Lavender & Winery for a glass of Folkin' Hard Cider. Fun fact: their cider was made as a tribute to the popular fruit in Norfolk. Last but not least is Wagner Orchards Estate & Winery. This winery has a wide selection of apple flavoured wines that are to die for. 
These are just some of the cideries in Ontario's Southwest, see the rest here.
Autumn Skies = Apple pies
As the warm days are fading away. We all deserve a little treat and some freshly baked goods will do just the trick. After picking your perfect apple, walk into the heavenly aroma of Apple Land Station's bakery in Thorndale and try their famous mile high apple pie. Next head over to Great Lakes Farms apple barn for some fresh apple cider, or an abundance of apple-based sweets. This last location is the definition of treating yourself; Riverside Pie Café in Windsor features a different pie menu each month along with a bunch of other sweets.
All apple-d out and looking for more fall fun activities? Click here to find more trip inspiration. 
To learn more about what you can expect when visiting Ontario's Southwest and how businesses are trying to keep you safe and following government guidelines, click here.
---
We are so lucky to have beautiful natural areas in Ontario's Southwest to enjoy. Let's take action to protect our precious natural spaces. Click here to join the #ForTheLoveOfParks movement and learn 5 ways you can help keep parks clean and safe.