Get out in the sun and experience these scenic summer wine stops!
With the beautiful sun and warm weather upon us, I couldn't wait for the chance to get out and explore. A wine tasting trip along the Toast the Coast Trail proved to be the perfect opportunity! As a Londoner, I tend to stay in my little Metropolitan bubble but boy, was I missing out. Norfolk & Elgin proved to be the perfect summer destinations. Our first stop was Rush Creek Wines in Malahide, ON.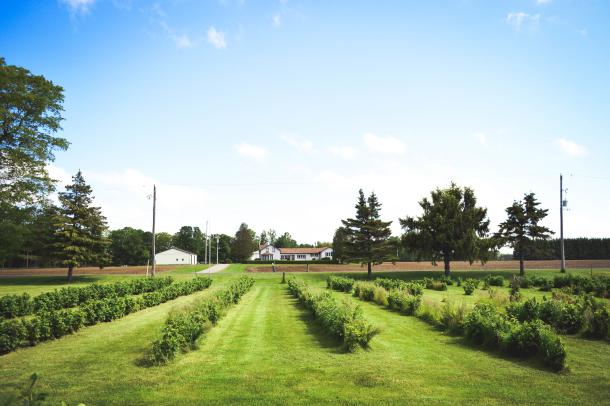 Rush Creek is a quaint little winery located in the middle of tranquil countryside. They offer a vast selection of wines that break boundaries by only using 20% grapes. This fruit winery makes the most delicious, sweet wines from cranberry to sweet pear and apple. The best part is their dedication to locality. All of the wines at Rush Creek start with 1,200lbs of fresh local fruits, often crushed by hand for optimal flavour. And from experience, you can really taste the difference. For all dry wine lovers, don't let the idea of fruit wines scare you! There truly is something for everyone.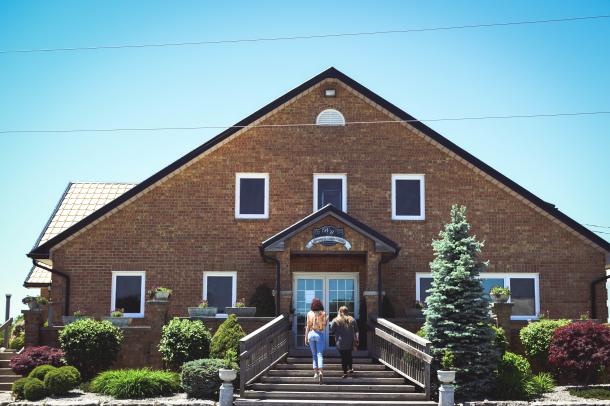 Driving deeper into Norfolk, our next stop was Blueberry Hill Estate Winery. This family-owned business is located on a large, beautiful estate with rows upon rows of vines. Specializing in blueberry wine, quality is their highest priority. I sampled their signature blueberry wine and was delightfully surprised by the bold flavour. Glass in hand we strolled through the estate and enjoyed the summer heat. To add to the experience, stay tuned for their newest installment: a patio garden perfect for sipping. I know I'll be sure to check it out.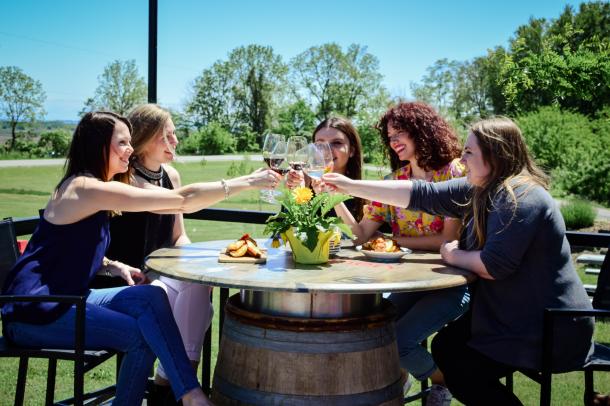 Speaking of patios, our next stop, Burning Kiln Winery, had a patio I could sit on all day. The winery features historic tobacco huts, a true piece of Norfolk County history, and sits on a hill overlooking their acres of grapes. The tasting room is modern and trendy, with a glass wall looking into the production room. This winery has it all: beautiful landscapes, a peaceful pond, a fire pit, and a food truck attached to their patio. With our yummy cauliflower bites and walnut crusted brie, I sipped on their "Boss" Cabernet Sauvignon and enjoyed the calm breeze.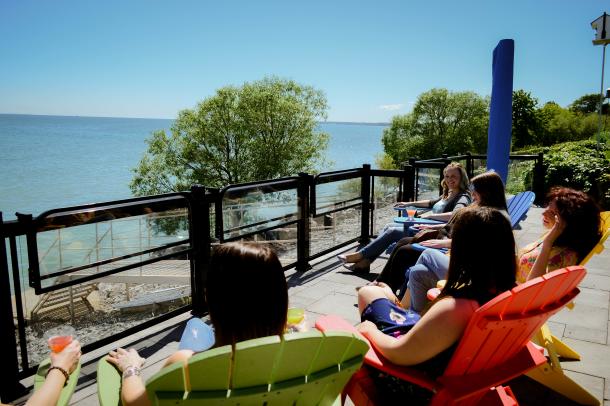 The food truck stationed at Burning Kiln's patio is owned by David's Restaurant in Port Dover, which happened to be our next stop. I have never been to a local restaurant with such amazing views. This lakeside stop is the perfect location for romantic dinners or special events - giving the best backdrop for all of your photos. Below David's is Elements Day Spa, a relaxing destination for all of your pampering needs. What could be better than a day full of great food and relaxation?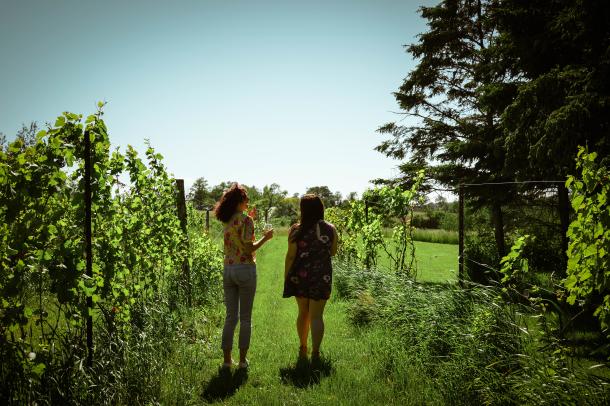 As we sat back and relaxed with our chilled glasses, we took the time to toast the coast, and the amazing adventures yet to come.
*Did you know that two of the stops featured in this blog are part of Norfolk County's South Coast Shuttle Tour? Click the link for more details.
Celebrate the emerging wine region in Elgin & Norfolk counties by enjoying some of their award winning wines and beers on the Toast the Coast Trail! With a long and warm summer, this region is the perfect place to grow grapes and enjoy hand-craft brews & wines.