Move over destination dining! There's a fun, new way to get a taste for the flavours of Ontario's Southwest: scenic snacking! 
Rather than settling in for a multi-course meal at just one restaurant, scenic snacking allows you to graze your way through the region enjoying a series of tasty stops. A driving route with strategically timed fuel-ups along the way is a great way to spend a day. For those who want to make the fun last a little longer, completing a Scenic Snacking bucket list over the course of a season or even a whole year is another fun option. 
Because Ontario's Southwest is overflowing with amazing stops for Scenic Snacking, having a plan is key. Start by narrowing down the snacking preferences of those who will be travelling as part of your Scenic Snacking crew. We've organized some of the region's must-stop sweets and treats by category to help you land on your list. And because a cold glass of milk isn't the only delicious way to wash down these treats, we've also sprinkled in a few suggestions from local beverage producers that will pair particularly well with what you pick up at your stops.
Aching For Classic Home Baking
If classic country baking is your jam, you're in luck! There's just something about rural communities that seems to create exceptional bakers, and Ontario's Southwest is certainly no exception.
Must-Stop Sweet: A gooey Union Block Bakery butter tart or the Busted Butter Tart Sundae available for purchase at garden and lifestyle store, Crazy 8 Barn in Palmyra.
Pairs perfectly with: Dark Horse Estate Winery's Vidal Icewine. Located in Grand Bend.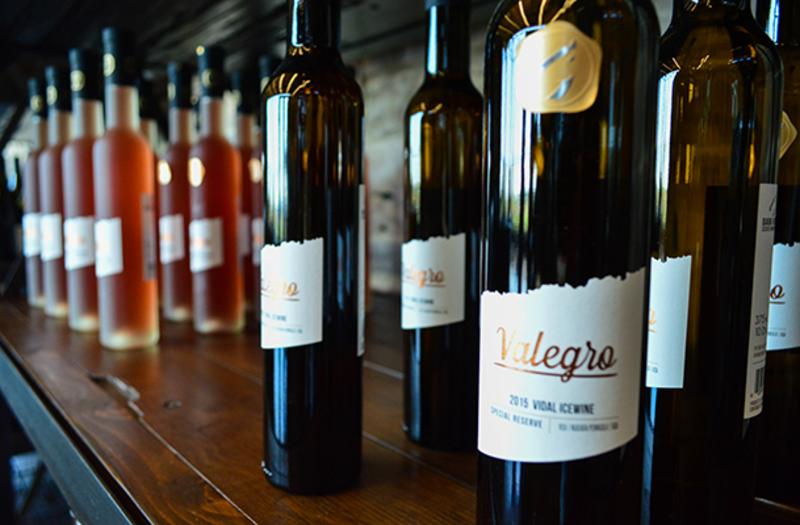 Must-Stop Sweet: A slice of mile-high apple pie from Apple Land Station in Thorndale.
Pairs perfectly with: London Brewing's Perky Porter or Powerhouse Brewery's Deep Cycle Porter. Both breweries are located in London. 
Must-Stop Sweet: A warm, sticky cinnamon roll from Grandma's Oven in Aylmer.
Pairs Perfectly With: Hounds of Erie Winery Best In Show Hard Cider. Located in Clear Creek.
Must-Stop Sweet: A fresh-from-the-oven doughnut from Spicer's Bakery in Aylmer, Lambeth or St. Thomas.
Pairs Perfectly With: Railway City's Brewing Co.'s Dead Elephant India Pale Ale. Also located in St. Thomas.
Must-Stop Sweet: One of the incredible monthly feature pies at Riverside Pie Café in Windsor.
Pairs Perfectly With: North 42 Degrees Estate Winery's Sparkling Sauvignon Blanc. Located in Harrow.
---
Carbs Glorious Carbs
Ontario's Southwest also delivers drive-worthy options for snackers who prefer more savoury treats.
Must-Stop Treat: Warm, crusty bread from Mancini's Italia Bakery in Windsor.
Pairs Perfectly With: A delicious white wine, like Vivace Estate Winery's Chardonnay. Located in Amherstburg.
Must-Stop Treat: Sriracha White Cheddar Popcorn from White's Gourmet Popcorn in London, Snack City Popnotch Popcorn's Parmesan Garlic Popcorn in St. Thomas or Jalapeno Dill Popcorn from What's Poppin Popcorn Factory in Windsor.
Pairs Perfectly With:  Storm Stayed Brewing Co.'s Sunburst New England Pale Ale. Located in London. 
Must-Stop Treat: Loaded Nachos from Philly Cheese Jakes in Sarnia.
Pairs Perfectly With: Refined Fool Brewing Co.'s Van Full of Weirdos Cryo Simcoe IPA. Also located in Sarnia.
---
Ice Cream Dreams
You can trust a region that is home to the Dairy Capital of Canada to have some truly stellar ice cream options! If you're up for a delicious challenge, see how many cones you can conquer in a single day, or spread them out over a whole season's worth of Ice Cream Sundays!
Must-Stop Treat: Turtle Swirl from Hewitt's Dairy Bar in Hagersville.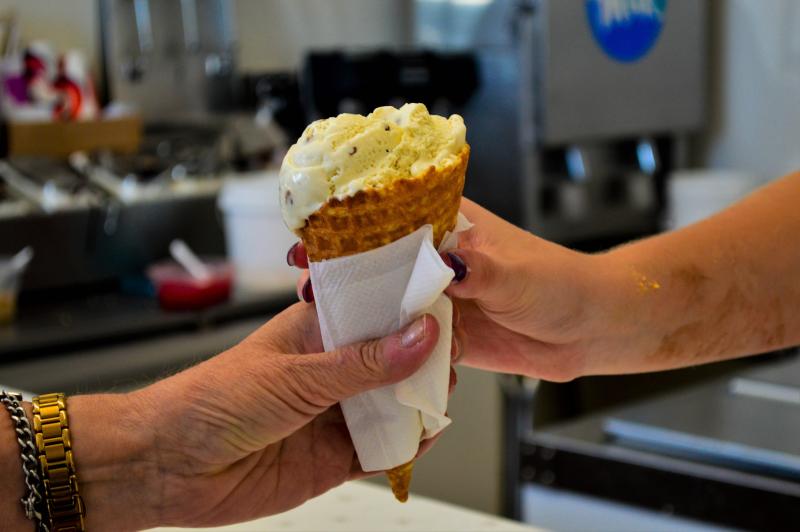 Must-Stop Treat: A layered Oreo Sunday from T. Bear's Creamery in Windsor.
Must-Stop Treat: A Broderick's Bucket, which includes five scoops of ice cream, three sundae toppings, two sundae bar selections, banana, whipped cream and a cherry on top, from Broderick's Ice Cream Parlour in Port Stanley.
Must-Stop Treat: Port Stanley Sunken Treasure Ice Cream from Shaw's Ice Cream in St. Thomas.
---
Chocolate For The Win
If chocolate counts as its own food group in your books, you'll be delighted with your choices in Ontario's Southwest.
Must-Stop Sweet:  Hot Chocolate Mix at Habitual Chocolate in Woodstock.
Pairs Perfectly With: A steaming cup of coffee from one of the many outstanding coffee shops in our region. Pro-tip, make yourself a caffè mocha by adding the hot chocolate mix. 
Must-Stop Sweet: The Classic Truffle Collection from Dutch Boys Chocolate in Kingsville.
Pairs Perfectly With: Pelee Island Winery's Vinedressers Pinot Noir. Also located in Kingsville.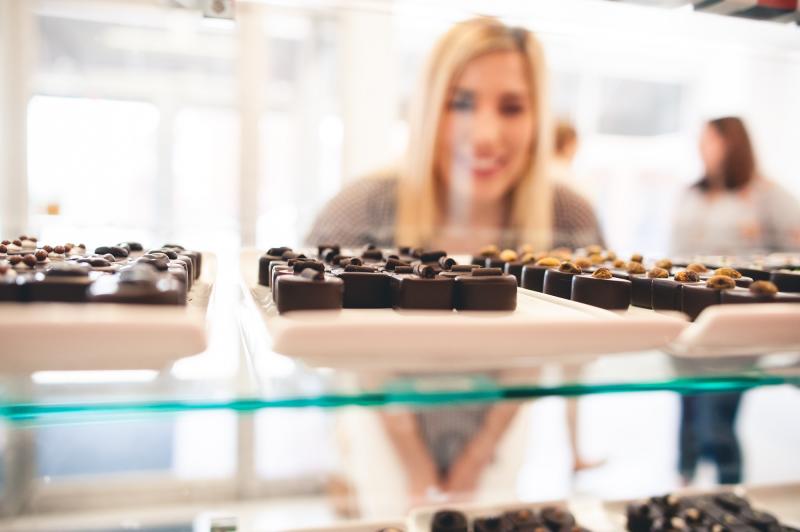 Must-Stop Sweet: Chocolate Covered Cookie Dough from Annie's Chocolates retail location in London.
Pairs Perfectly With: Toboggan Brewing Co.'s Blackfriars Bridge Vanilla Stout in London. 
---
We'd love to hear your go-to stops for Scenic Snacking in Ontario's Southwest! Share pictures of your favourite sweets and treats and what beverage you like to enjoy with them on social using #OSWPerfectPairings.