Getting cheesy in Canada's Dairy Capital, a winery rises from the ashes of a tobacco tract, Ontario's first brewery farm and some killer sweet potato gnocchi 
It doesn't take too many conversations with the residents of Ontario's Southwest before you get a sense of the strong can-do spirit that sets these folks apart as some of the most determined food, beer and wine producers in the province. If your parents have a successful dairy farm with plenty of milk, you go to Switzerland and learn how to make cheese. When tobacco farming fails to be profitable, you try your hand at grapes. When you want to create craft beer that is truly local, you grow your own hops. There's a lesson for all of us here, and it's likely to be one of the most delicious ones you've had in a while. Here's just a taste of what you'll learn along the way.
This Next Stop: Taste journey begins just outside Woodstock, where a dairy farmer's son has built a reputation as one of the country's best cheese makers. Shep Ysselstein uses milk from his parent's dairy farm to create a delicious collection of products at Gunn's Hill Artisan Cheeses. Gunn's Hill is just one of several stops on the Oxford County Cheese Trail, a delicious touring experience that offers 23 unique stops that will appeal to cheese lovers of all ages. Don't forget to stop for a selfie with the Springbank Snow Countess in Woodstock, a huge concrete replica of the cow who held the world record for butterfat production for 21 years!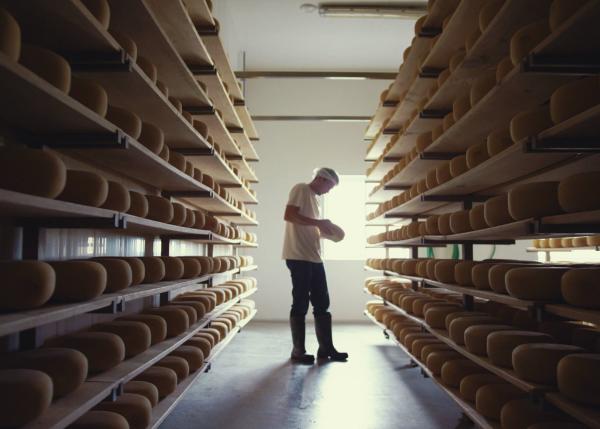 What goes better with all that cheese than wine? Head to St. Williams for a taste of Burning Kiln Winery's Appassimento-style wines. In a nod to the farm's past, Burning Kiln uses former tobacco kilns to dry their grapes. Read about Toronto wine blogger Angela Aiello's trip to Burning Kiln to find some other tasty stops in the area, including Schofield's Bistro and  David's Restaurant. If Burning Kiln's wines leave you wanting more, you're in luck. Burning Kiln is just one of ten wineries and cideries that make up Ontario's South Coast Wine Trail. Download a map here and spend the day tasting and touring at Quai du Vin Estate Winery, Rush Creek Wines, Bains Road Cider Company, Blueberry Hill Estates Winery, Wooden Bear L. Winery, Frisky Beaver Wines and Bonnieheath Lavender and Winery.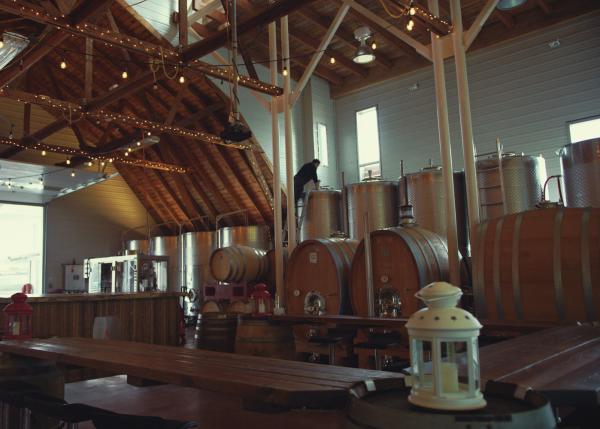 While you're in the area, take the opportunity to taste a truly local craft beer at Ramblin' Road Brewery Farm, Ontario's first and only brewery farm. Taste the difference that locally produced hops makes and be sure to pick up a few bags of the kettle chips that are made onsite as well. Read about one blogger's trip to Ramblin' Road and several other farm-to-table stops in the area.
Wrap up your day of tasting and touring with Chef Dan Megna's signature farm-to-table cuisine at Twisted Lemon Restaurant in Cayuga. Enjoy the savoury flavours of locally sourced meats and produce, like fresh lamb, mushrooms and sweet potatoes. The restaurant features a lively open-concept kitchen, so you can watch the Twisted Lemon team in action. To get the inside scoop on Chef Dan's signature cooking style, time your visit with one of the restaurant's cooking classes.