Go Beyond the Beach 
Not all water lovers are beach bums. If you want to enjoy summer without the sand, consider a trip to the coastlines of Ontario's Southwest.  Our shorelines offer scenery and small towns, water views and waterfront activities.  This year, go beyond the beach and discover the many ways to scope out our shores.
---

Escape to One-of-a-kind Landscapes
The shorelines of Ontario's Southwest offer unique and diverse natural scenery that you won't want to miss.  Long Point is a 40 km long sand spit that is so unique it's been recognized as a UNESCO World Biosphere reserve.  Fish Point requires quite a hike, sitting on the tip of Pelee Island and boasting the title of the southernmost beach in Canada.  Rock Point is a fossil hunter's mecca, Rondeau boasts over 11 km of sandy beach, and Pinery Provincial Park is home to extremely rare and fragile Oak Savanna and Coastal Dune ecosystems with extraordinary biodiversity.
 
---

Coast Along to the Southernmost Point
Head to Point Pelee National Park where you can take a photo at the sign marking the 42nd parallel or stroll along the winding boardwalk through Carolinian forest and endless marshlands filled with wildlife. Want to spend the night? Stay in comfort and convenience under the canopy of the Carolinian Forest in an oTENTik. A cross between an A-frame cabin and a prospector tent, on a raised wooden floor, oTENTiks are ready for your arrival.  Then hop a ferry to Pelee Island, the southernmost inhabited point of Canada and visit the island's winery.
---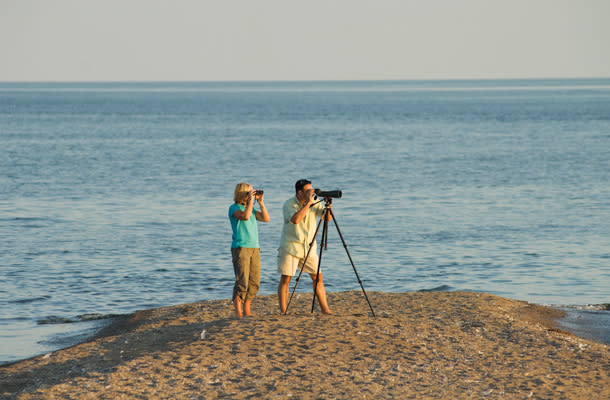 Bring Your Binoculars
You can drive, cycle, hike and walk your way along the Lake Erie coast amidst awe-inspiring habitats for waterfowl, songbirds, raptors and other special species.  Known as Canada's South Coast Birding Trail, this is one of the premier birding destinations in North America, and includes Point Pelee National Park, known around the world as a birding hotspot.  The extensive system of walking and hiking paths also takes you to pristine parks like Rondeau, Port Burwell, Long Point and Rock Point.
 
---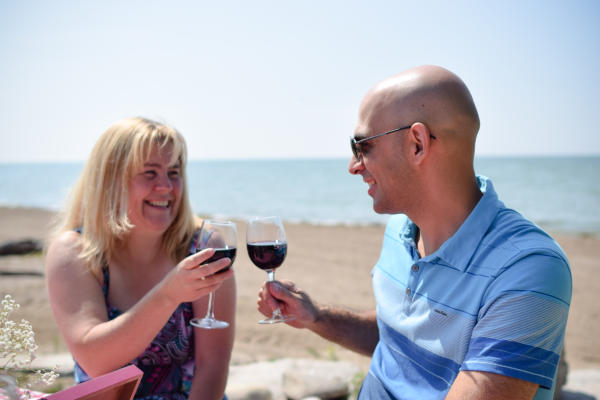 Drive the "Forgotten Coast"
Take a drive along Lake Erie's shoreline and you'll discover best-kept secrets and surprises at every turn.  Start your trip in Harrow for winery touring and tasting at View Point Estate Winery and Sprucewood Shores Estate Winery.  Next stop is Kingsville, to explore the town's waterfront and antique stores.  Drive from Kingsville to Port Stanley past low-key produce stands, stopping en route in Erieau to enjoy its funky vibe and to make a pit stop for fresh Lake Erie yellow perch.
 
---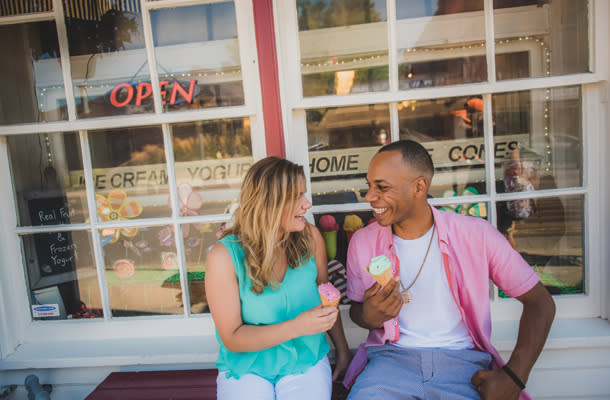 Bum Around a Great Beach Town
Port Stanley is a fabulous town with a great beach and a waterfront restaurant/bar.  You won't want to miss the Orangeade at Mackie's, a famous spot on the water.  This special coastal spot is also a resort town with a different vibe, boasting smart shops, notable restaurants and lodgings like The Kettle Creek Inn, The Windjammer Inn, Solo on Main and Two Forks.
 
---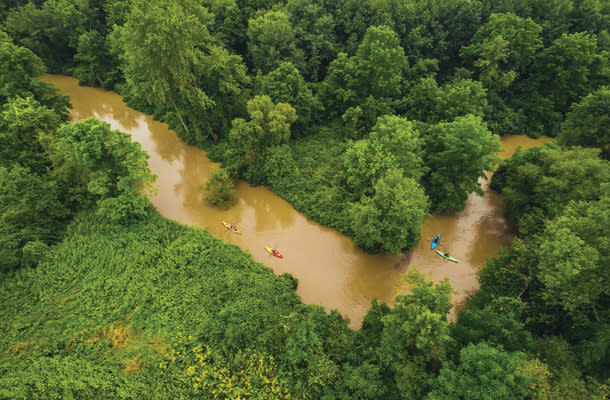 Visit "The Canadian Amazon"
If you think going for a scenic paddle requires a long drive north, it's time to think Big and Grand. Lake Erie's Big Creek and the Grand River offer fantastic paddling that's close to home with excellent opportunities for spotting wildlife. Big Creek is surrounded by Carolinian forests so thick, and so filled with wildlife, it's affectionately referred to as the Canadian Amazon.
 
---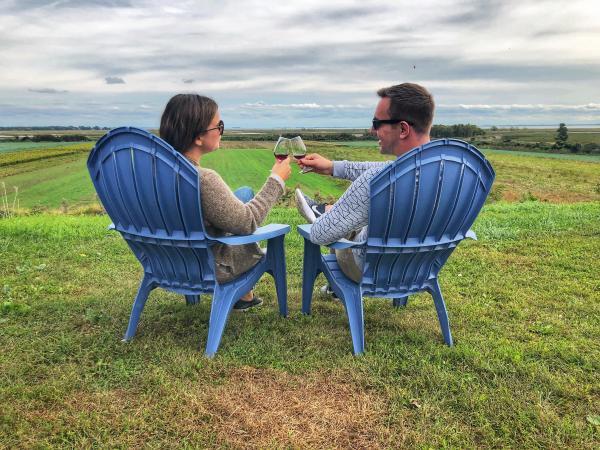 Wine'd Up at South Coast Wineries
The Toast the Coast Trail is a collection of wineries and breweries along Ontario's south coast from Simcoe in the east to St. Thomas in the west.  Sample amazing cool climate wines and between sips, use their interactive map to explore beautiful beaches, meandering bike trails, fresh fruit and vegetable stands and a vibrant culinary scene. 
Need a coastal vacation that's as thrifty as it is fun? Browse our collection of summer offers and plan your trip around your favourite savings.
Please take a moment prior to your visit to confirm that the places you plan to enjoy will be operating when you arrive. The partner listings in our Things To Do section are a great resource to find operator websites and phone numbers.
---
We are so lucky to have beautiful natural areas in Ontario's Southwest to enjoy. Let's take action to protect our precious natural spaces. Click here to join the #ForTheLoveOfParks movement and learn 5 ways you can help keep parks clean and safe.