Go green with your gift giving…environmentally friendly green we mean, not the grinch kind of way. As you shop for your loved ones for any occasion, you have options to help our planet as well as give a gift that they are sure to love with these sustainable and environmentally friendly businesses and organizations in Ontario's Southwest.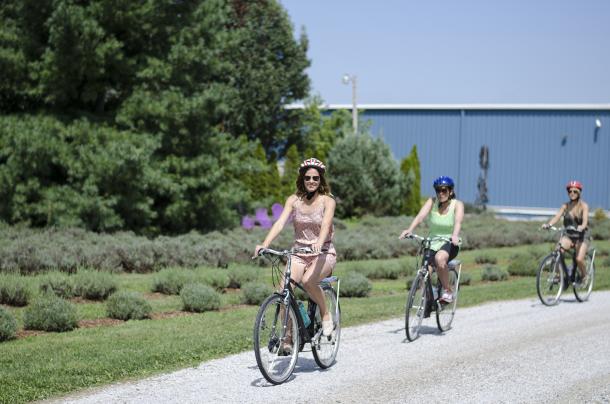 WindsorEats offers numerous award-winning food and drink events, tours, and experiences like Drinks of Walkerville, Wine Trail Rides, and more in Windsor and Essex County. As a commitment to promote environmental, social, and economic sustainability in the local tourism industry, WindsorEats includes a contribution to the Essex Region Conservation Foundation, specifically to plant trees, from every ticket they sell! So not only do you gift an amazing experience you help grow the tree cover in the region!
In the spirit of saving trees, Michael Difazio Reclaim Artistry in Windsor creates charcuterie boards, custom wood furniture, and art pieces using only reclaimed or recycled older materials that no longer serve their original purpose. By selecting one of their pieces, you not only prevent something from going to waste, but you will also have something super unique because each reclaimed piece of wood is unique.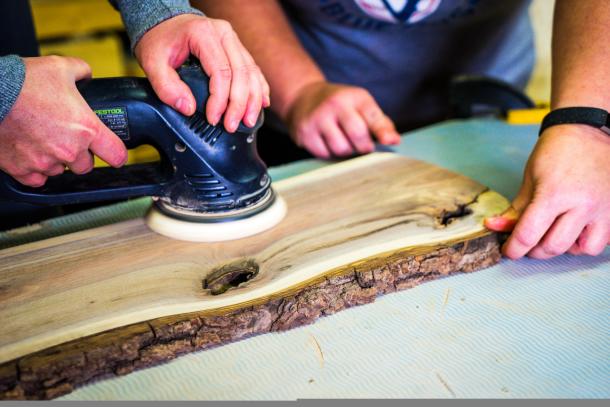 Continuing our green theme, Ottercreek Woodworks in Tillsonburg creates one of kind charcuterie boards using only local hardwoods found in the Carolinian Life Zone of Southwest Ontario and is ethically sourced through urban removal, wind blow down, dead or diseased trees and sustainable logging practice. Check out their website for online shopping and retailers. You can also gift one of their From Tree to Table Experience where participants learn about the woodland ecosystem on a nature walk and then build their own charcuterie board with expert advice.
Ottercreek Woodworks is just one way of supporting green initiatives in Oxford County actually. The first Canadian Tourism Office to receive a Gold Level Certificate in Green Tourism, Tourism Oxford and businesses in the county are working together to take environmental preservation very seriously and moving towards sustainability wherever they can. Check out their website to see how you can support Green Travel!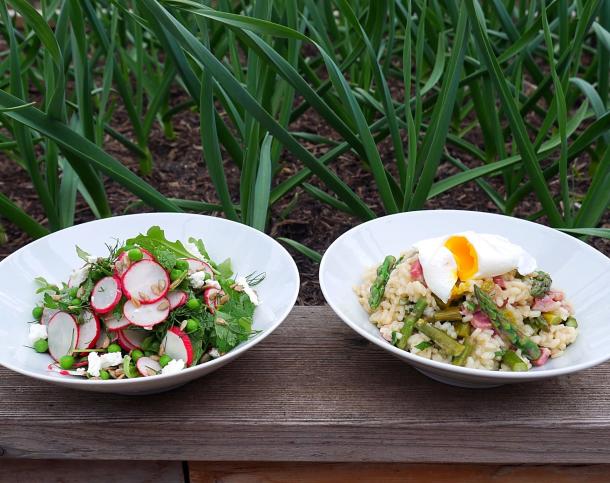 A bit of a different gift idea if you are outside of the London area is a donation to Growing Chefs! Ontario. This amazing organization is driven to teach kids about where food comes from, provide kids access to healthy, whole food, and teach about the impacts of our food systems on the environment and how to balance human needs and sustainability. Those in the local area can register kids for cooking classes where they'll learn about what they are cooking and how to cook it from a chef. For those outside of the local area, donate and help Growing Chefs! make an impact on the next generation.
Speaking of growing, Heeman's in Middlesex County is a garden centre, farm, and retail operation that is all about sustainability. Whether you're shopping for plants or some of their delicious hard ciders, you'll be supporting these local leaders of environmental best practices.
If you have someone very adventurous on your list, then Long Point Eco-Adventures is for you. They offer glamping, zip lining, paddling tours, boat tours, mountain biking, and more – all of which you can buy gift certificates for. And since eco is right in the name, you know the business is environmentally friendly. They are EcoStay certified by reducing energy consumption, water, and waste. For every night you stay in their glamping suites, Long Point Eco-Adventure makes a contribution to the EcoStay Motherland Reforestation Project.
Also in Norfolk County, Meuse Brewing a farmhouse brewery, farm, and market that is deeply rooted in sustainability. The farm fields have been transitioned to organic and the old irrigation pond has been transitioned into a native wetland surrounded by native tallgrass prairie to further make the land better than how it was found. If you can't make it to the farm to see all their practices for yourself, they have launched an online store so you can shop for their award-winning small batch brews.
Now these are just some examples of gift ideas and there are plenty more so look for green options as you shop for a gift or for yourself. Shopping local independent businesses alone helps reduce your carbon footprint and when you eat and drink local, you're supporting amazing food and drink producers who are committed to a sustainable and thriving local culinary scene here in Ontario's Southwest.
Environmental protection and sustainability requires us all to take part. It can start with simple actions. Click here to learn more about some of the things you can do to be a responsible traveller.