As the festive season of giving approaches, many of us are mindful of our impact and seek to gift sustainably. But what does "sustainably" mean when it comes to gifting?
That's a great question! In this blog post, we'll focus on gifts that limit waste, are created out of materials that limit harm to the natural environment, and come from local businesses in Ontario's Southwest that give back to their communities and care for their workers.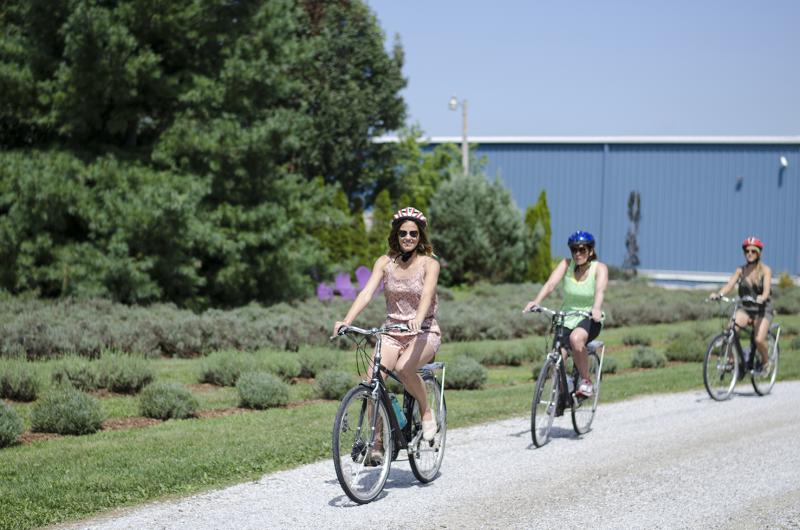 WindsorEats offers numerous award-winning food and drink events, tours, and experiences like Drinks of Walkerville, Wine Trail Rides, and more in Windsor and Essex County. As a commitment to promote environmental, social, and economic sustainability in the local tourism industry, WindsorEats includes a contribution to the Essex Region Conservation Foundation, specifically to plant trees, from every ticket they sell! So not only do you gift an amazing experience you help grow the tree cover in the region!
In the spirit of saving trees, Michael Difazio Reclaim Artistry in Windsor creates charcuterie boards, custom wood furniture, and art pieces using only reclaimed or recycled older materials that no longer serve their original purpose. By selecting one of their pieces, you not only prevent something from going to waste, but you will also have something super unique because each reclaimed piece of wood is unique.
Continuing our woodwork theme, Ottercreek Woodworks in Tillsonburg creates one-of-a-kind charcuterie boards using only local hardwoods found in the Carolinian Life Zone of Southwest Ontario and is ethically sourced through urban removal, wind blow down, dead or diseased trees and sustainable logging practice. Check out their website for online shopping and retailers.