An artist retreat for the not so artsy, even better for anyone particularly interested in art. Located about halfway between Windsor and London, Chatham has become a cultural hub of arts and entertainment and is experiencing a renaissance thanks in part to unique and trendy businesses opening across town. So if you are looking to get inspired and explore the region, consider using this itinerary for your next weekend getaway in Ontario's Southwest.
Start your weekend at the Thames Art Gallery, the perfect spot to immerse yourself in contemporary Canadian art from local, regional and national visual artists. Exhibitions change regularly, so you can always come back after a few weeks and be equally impressed by their art collection. Entrance is free!
For lunch, head to Sam's Percolator and take your pick from their large offering of homemade soups, sandwiches and wraps. Saturdays are for brunch! And this restaurant seems to understand this concept to the core, as they offer an all-day brunch menu full of delicious freshly baked goodies and expresso-based drinks.
As we mentioned before, art is everywhere you go in Chatham. Consider visiting ARTspace for a closer look into a collection of contemporary art pieces made by local artists. Keep your eyes open while you're there, as you might spot the artist in-house to talk about their work.
For accommodations, check out the Retro Suites Hotel, an art-driven hotel with a remarkable mix of iconic design and modern luxury. Book a themed room that goes according to your personal aesthetic and get the full art experience.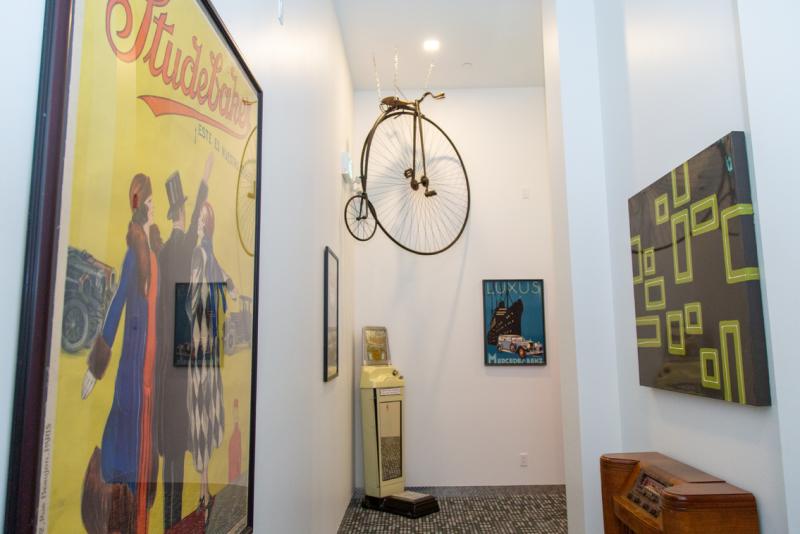 Next, meet up with the Ghost Walks of Chatham-Kent team for a cemetery stroll organized by the Kent Historical Society. Put your imagination to work by listening to the eerie stories and epic tales from years pass from knowledgeable local historians as you walk through the Maple Leaf Cemetery.
After a 2.5 hours walk, you might want to head back to the hotel and enjoy a delicious dinner at their in-house restaurant, The Chilled Cork. Taking as inspiration the décor of the hotel, this restaurant offers culinary favourites with a modern twist in a diner-inspired setting. The best part is that all the dishes in their rotating seasonal menus are made with locally sourced ingredients.
On day two, take a drive through the Thames River Barn Quilt Trail to explore Chatham's rural area. While on the route, pay close attention to the 30 barn quilts that can be seen on both sides of the Thames river. These 8- foot square painted wooden replicas of fabric quilt blocks honour quilters and textile artists while telling the story of communities, people and events. If you don't want to miss any of them, pick up a copy of the Thames River Farm Quilt book to help guide you.
Spend your afternoon at TJ Stables to recharge energies, decompress and interact with the rare and endangered Ojibway Spirit Horses who are known to have incredible spiritual power. Connect with your inner self, nature and the animals through any of their experiences or go for a horseback trail ride, either way, we can guarantee a memory to be cherished forever.   
To finish off your weekend, head back to town for a visit to Sons of Kent Brewing Co. Choose a craft beer from their wide assortment of beers alongside freshly made dishes before heading home.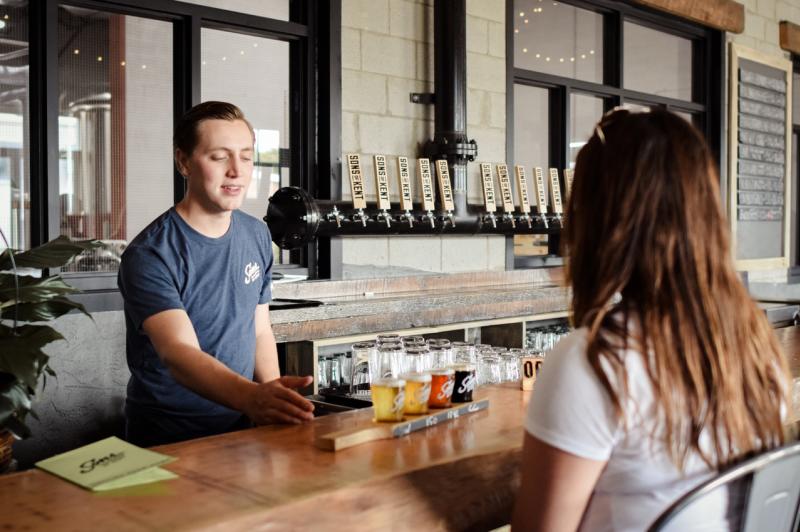 We hope Arienne's video has officially granted Chatham a spot on your list of small towns to visit more than once in a lifetime! And if it didn't, we are going to let the locals change your mind when you visit. As always, if you enjoyed this series, check out more Small Town Getaways from SeeYouSoon Travel.