Explore Ontario's Southwest as the leaves begin to change! Elgin County is known for having some of the best fall-themed destinations around!
Restaurants
Autumn is coming! Embrace the harvest season with a trip to Pinecroft's Green Frog Tea Room. A family run business, this unique tearoom continues to supply Elgin County with handmade pottery, country fare, and unique souvenirs. This nook in the woods is surrounded by nature, and full of vibrant wildlife. Put on a flannel and sip on some tea as you watch the changing colours outside through the windows in their cozy tearoom. Stay warm this coming fall with a cup of steaming tea, which pairs perfectly with their delicious sweets.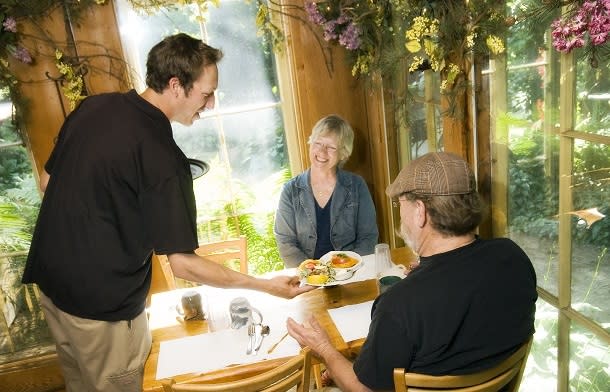 Do you miss that old-fashioned home-style cooking your mom used to make? Don't worry because all your favourite childhood meals are served here. Ruby's Cookhouse feels like home. This restaurant's country-living atmosphere is the perfect destination for anyone looking to savour some classic mouth-watering meals. Warm up your belly with their seasonal classics that we all crave as soon as the temperature gets colder. Their welcoming staff, delicious food, and splendid atmosphere will have you coming back for more. Indulge this autumn on some fall delights from Ruby's Cookhouse!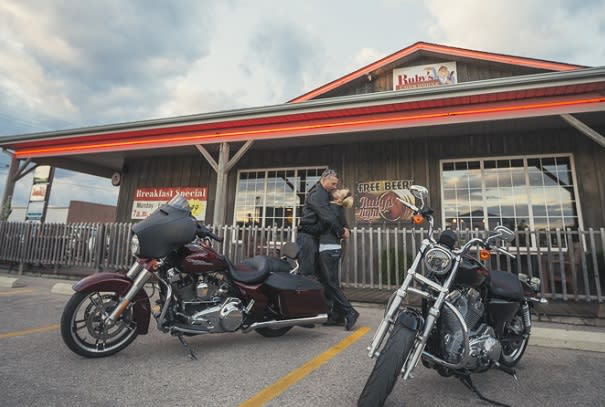 Farmer's Markets
This family-owned and run farm is owned by Shirley and Gerry Simpson, and their two girls, Rose and Rachel. Talbotville Berry Farm Market is as much a family affair as it is a community staple. There's corn, squash, cabbage, cauliflower, and much more seasonal harvest produce! A favourite spot among locals, this farm is the ideal autumnal adventure. Bundle up this coming September and October and explore the grounds, as you stumble upon pumpkin picking, a haunted corn maze, and wagon rides.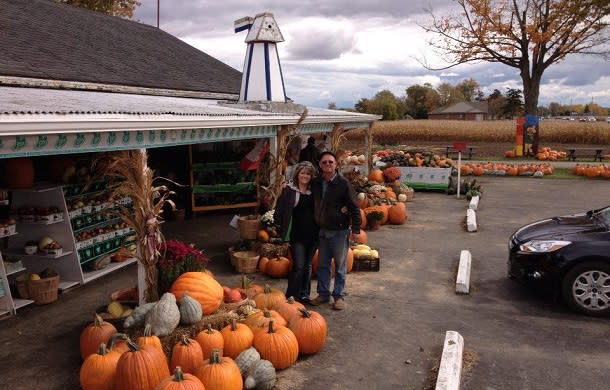 Autumn is in the air! The fall season at Great Lakes Farm is full of excitement! Treat yourself to warm cider after spending an afternoon harvesting their crisp apples. Grab a wagon for the little ones and take a walk through their vast acreage while basking in the autumnal sun while enjoying the scenery of amber and saffron coloured leaves. Explore their grounds as you stumble upon a straw mountain, zip line, and corn maze.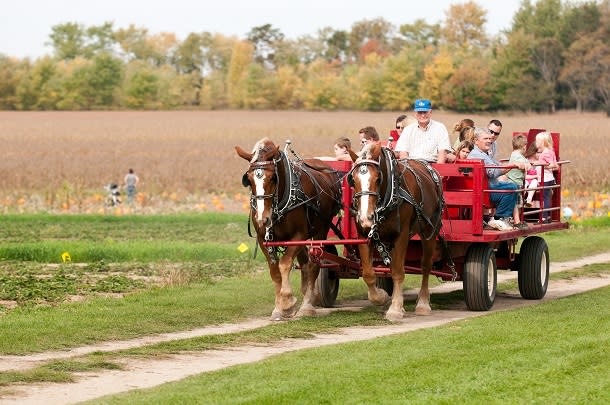 Wineries
Savour the award winning wines at Rush Creek Wines this fall. These fruit based wines will surely sweeten your taste buds. Known for their unique combinations and flavours, this winery has a wine specifically crafted for anyone. Black Current, Simply Apple, and Raspberry Chocolate are just some of their award winners! It's wine you've never tasted before. Rush Creek Wines pride themselves in capturing the flavours of the seasons in Ontario, and by harvesting the abundance of produce grown in our own backyards. Experience the flavours of the fall at Rush Creek Wines!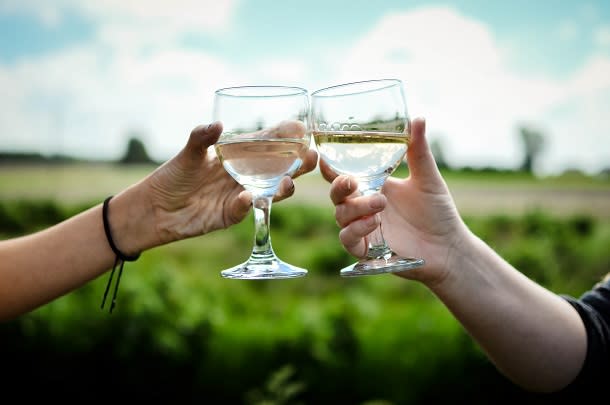 This third generation-run winery, which first opened in 1990, is located on pristine country land. The perfect scenic getaway, it offers a variety of professionally crafted wines for you to choose from. By using only the highest quality grapes sourced from their vineyards, the winemakers at Quai du Vin Estate Winery are able to produce beautifully balanced wines for any occasion. As September and October roll around, stock up on some of their wines to pair beautifully with a thanksgiving turkey dinner or slice of pumpkin pie.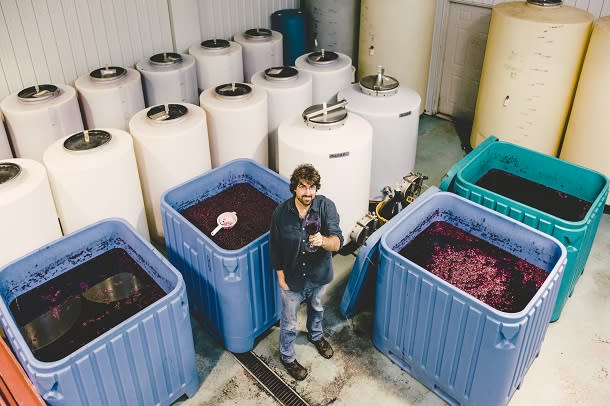 Breweries
Made from the finest ingredients, the beers from this craft brew house in St. Thomas are sure to keep you warm during the harvest season. These golden, amber, and dark combinations are the perfect drinks for fall football tailgate parties or even those blanket-wrapped hangouts by the bonfire. It's fitting that Railway City Brewing Company is named after what St. Thomas came to be—the "Railway City". Sweater weather is fast approaching, so escape those blustery winds by grabbing your friends and warming up at Railway City Brewing Co. this autumn.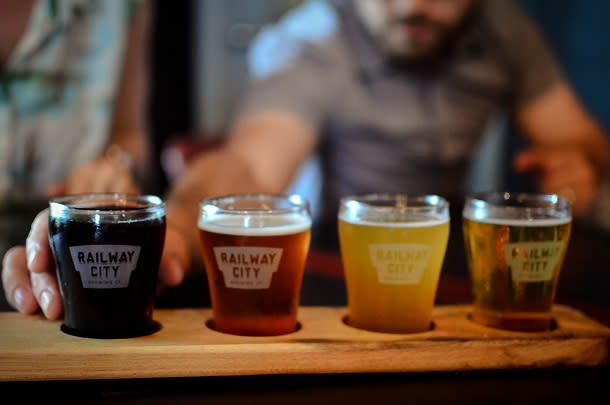 Located in the small town of West Lorne, this brewery is the creation of the Soos family, who dedicated the brewery to their late son, Matthew Derek Soos. Matt had dreamed about opening his own brewery someday, making Natterjack Brewing Company a symbol of his passion and dedication to crafting the perfect beers. Visit Natterjack this autumn in support of their yearly anniversary after opening up just last fall. With freshly sourced ingredients, malt, hops, yeast, and fermentation, this brewery continues to draft up unique flavours that will surely bring you back for more.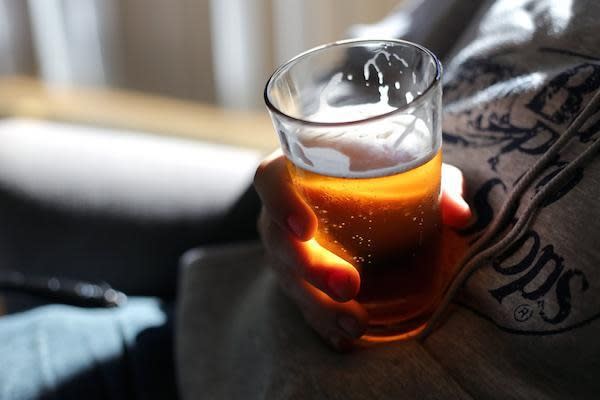 Accommodations
This century-old lakeside home is nestled between nature and captivating lake views. Alma Villa's large glassed-in sun porch is the picture-perfect spot to catch the sunset, even in the fall! Watch the changing of Ontario's seasons from your own private nook in this charming house. Alma Villa's views offer beautiful autumnal scenery. The resplendent colours, dancing leaves, and harvest moon are just some of the highlights you'll witness at this heritage property.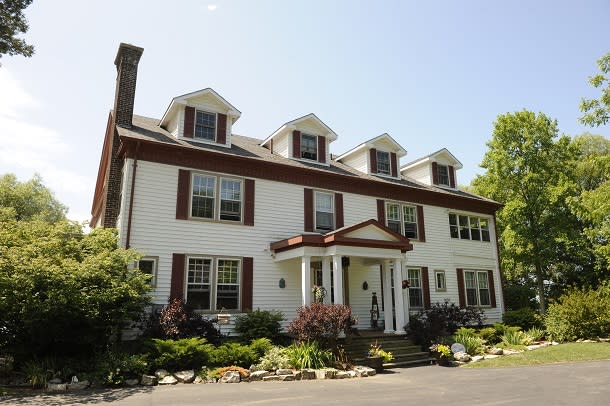 Since the Telegraph House Heritage Inn's original creation in 1875, this historical house has been the prime spot for residents and travellers alike. Manual Payne, the Postmaster at the time, built his home on the original land that Port Stanley's founder, Jon Bostwick used to live on. With the crafted architecture and detail scattered throughout the framework of the building, this home is a delight for your eyes! Its front garden and abundance of trees aligning the property make this destination a calm getaway in the heart of Port Stanley. Spend your cool days and nights nestled in a cozy room at the Telegraph House this coming fall!