Did you know Ontario's Southwest is situated on the same latitudinal plain as Northern California? This makes the region home to some of Canada's most fertile farmland and a rapidly evolving wine, craft beer and farm-to-table scene.
The scene is evolving and growing so fast that new flavours and new ways to experience the culinary scene are popping up all the time. The continuous flow of new tastes means that even if you've visited our region before, there's many tasty new reasons to come visit again.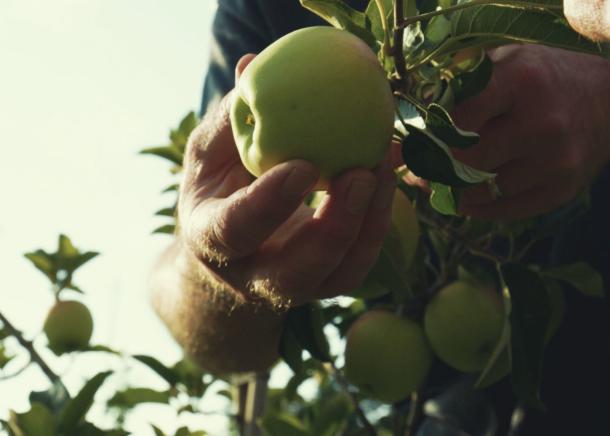 Ciders & Vines
If you're on the hunt for crispy ciders to sip on during the warmer months, there are few new players who added hard ciders to their existing lineup. Heeman's is well known across Southern Ontario for their amazing berries and have now launched a collection of hard ciders from classic apple to one with their strawberries and raspberries. Walkerville Brewery is another businesses who expanded their beverage lineup with a cider under the brand Walkerville City-Cidery. Their Argyle Apple has a crisp, clean, semi-sweet palate thanks to the champagne yeast for fermentation creating a refreshing taste.
Hounds of Erie Winery is a boutique winery and cidery in Norfolk County. Starting as a virtual winery in 2015, it is now 23 acres of gorgeous farm-lands with hand planted vines and orchards offering a collection of award-winning hard ciders as well as a couple of tasty wines. True to its name, the farm is also dog-friendly!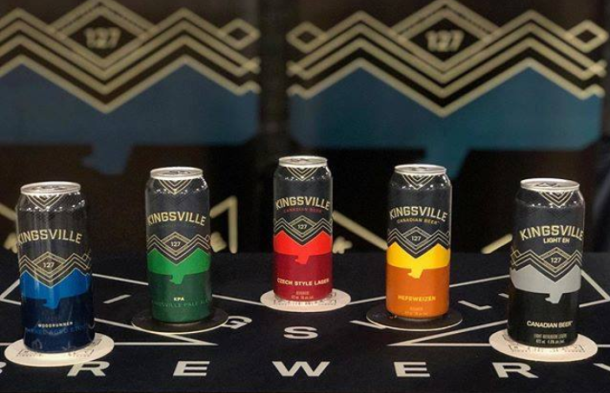 Brews & Stills 
Craft beer continues to boom in Ontario's Southwest. Over the past year, a number of new breweries have opened in the region offering up their own unique take on favourite brews.  Opening their doors in St. Thomas, Caps Off Brewing Co has four staple beers; stout, cream ale, Scottish ale, and wheat beer. Sarnia is home to a second craft brewery with Imperial City Brew House located and its six small batch beers on tap in their taproom. Next, we head to Canada's most southerly town to Kingsville Brewing Co. for their handcrafted brews made with locally sourced ingredients.  Featuring their first physical location and retail space, Hometown Brewing Company has brought their collection of beer to Long Point Eco-Adventures in Norfolk County.
Finally, is Union Ten Distillery located in London, this distillery offers tours and a class where you get to craft your own cocktail under the guidance of the Union Ten bartender.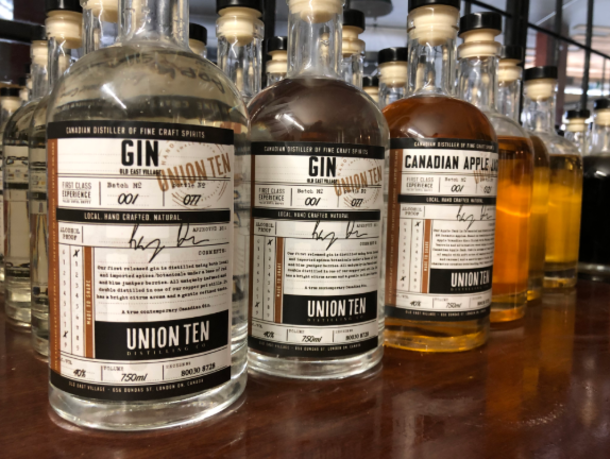 Insignia Hotel
After all this tasty discovery, you'll want to rest your head for the night. There's no better spot to do so than the Insignia Hotel.  Located downtown Sarnia, this upscale boutique hotel features 84 rooms & suites with a clean minimalistic style. 

Cheers to the Coast Trail
Ontario's Blue Coast, on the shores of Lake Huron, is emerging as a new destination to sample award winning wine, craft brewed beer, hard cider and mead throughout Lambton County. To help you discover all these spots, there is the Cheers to the Coast Trail. We have Stonepicker Brewing Co. Not only is it a brewery, but it's also a farm too! Located just outside of Forest, Stonepicker grows the barley and pulls water from their own well to make their brews! Whether you're looking to sip crisp hard ciders from Twin Pines, try the fun brews from Refined Fool, enjoy hand-crafted wines from Alton Farms, or even amazing mead from Munro Honey, Lambton County has many ways to fill your glass with local goodness.
Now these are just the newest locations to check out in Ontario's Southwest, there's plenty of amazing spots that you may not have tried yet in the region's culinary scene. Watch our Next Stop: Taste video series and discover a whole crop of unforgettable food, wine, craft brewery and farm-to-table experiences.