You don't need to stop exploring our region's Carolinian forests just because the temperatures have dropped and snow is on the ground. Bundle up in layers, grab your warmest socks, gloves, and toque, and get moving on these favourite winter trails in Ontario's Southwest.
Whether you like to hike, snowshoe, cross-country ski, or go fat biking, there are plenty of ways to get active in the snow this winter. We've identified at least one trail in each part of our region so you don't have to travel outside of your local area to enjoy our great outdoors.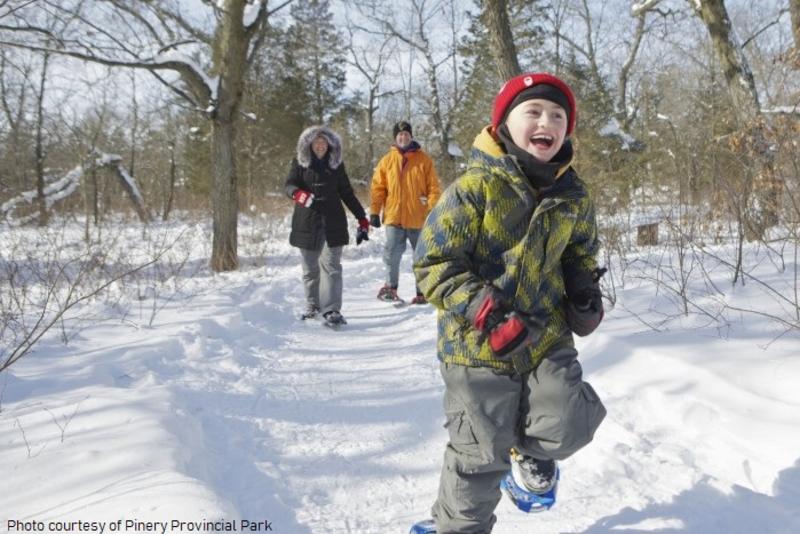 Pinery Provincial Park
Whether you want to hike, snowshoe or cross-country ski, the Pinery has trails for you. The 3.0 kilometer Heritage Trail is one of the favourite. Take a look at their winter trail map for your options.
Springwater Conservation Area
Featuring some of the best winter trails in Elgin County, Springwater Conservation Area features options for hiking, snowshoeing, and cross-country skiing. Find trail maps here. Fingal Wildlife Management Area is another great option for fat biking in Elgin County. Visit here for more safe outdoor activities in Elgin County this winter.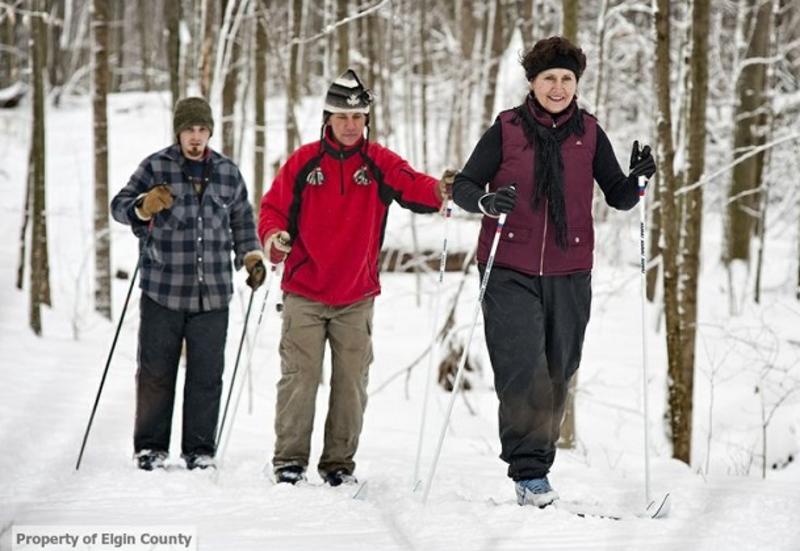 Pinafore Park
Right within the city limits in St. Thomas, Pinafore Park makes for a fabulous hiking and cross-country skiing location. Walk through the mature trees, visit the Memory Garden to see the Circle of Life sculpture, and take a leisurely stroll along the lake. 
Millennium Trail System
For cross-country skiing, snowshoeing, and hiking, check out the Millennium Trail System that features trails of multiple lengths. They're also great for wildlife viewing. 
Turkey Point
The area around Turkey Point Provincial Park in Norfolk County has an abundance of great trail options for all activity types – hiking, snowshoeing, cross-country skiing, and fat biking. The area around Long Point Eco-Adventures alone has 70+ km of trails for all skill levels.
Point Pelee National Park
There's nothing like taking a hike or cross-country ski at the southern tip of mainland Canada. Did you know Point Pelee was the first national park in Canada established for its biodiversity and conservation?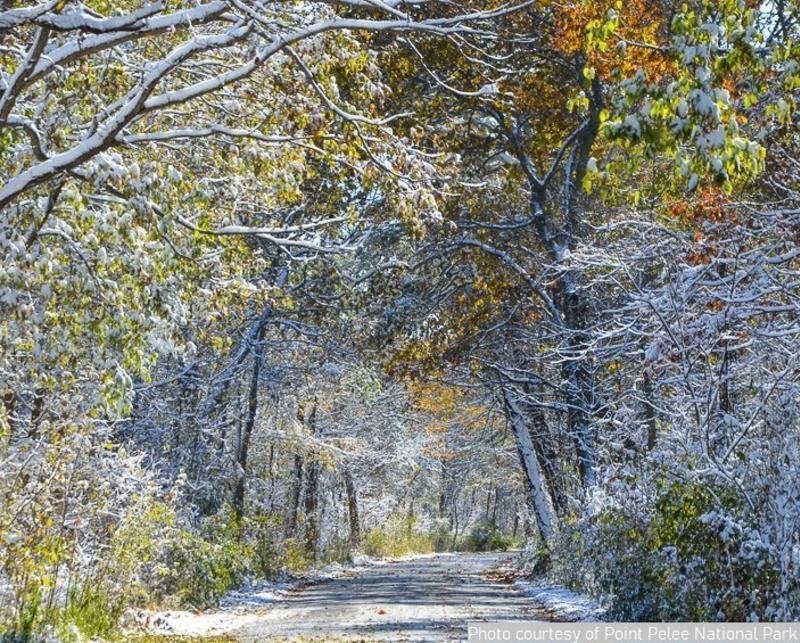 In Windsor, the Ganatchio Trail is a great option for cycling and hiking with its eight kilometers of paved pathway. It's one of the trails that is part of the Windsor Trail system that circles the city.
Fanshawe Lake Trail
A loop trail around the Fanshawe Reservoir, the Fanshawe Lake Trail features great views and a variety of terrain for both hikers and cyclists including fat biking options.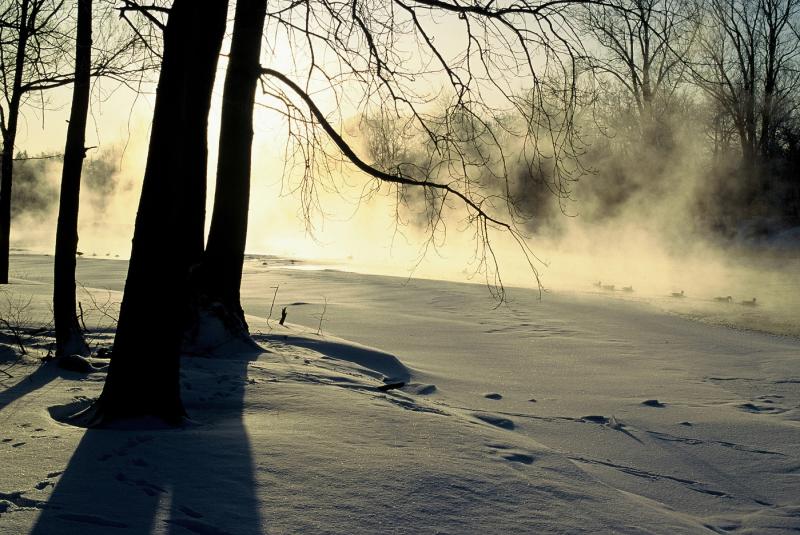 Komoka Provincial Park
With two lengthy trails, the Komoka White Trail and the White Trail Outer Loop, Komoka Provincial Park is perfect for winter activity in Middlesex County. While the full trails have long distances, they are great for any skill level for hiking, snowshoeing or cross-country skiing.
Thames Grove Conservation Area
A nice leisure trail for walking, Thames Grove Conservation Area in Chatham is perfect for a quick bout of activity to shake off winter kinks.
Cross-country skiing and snowshoeing fans will love the Erie Shore Trail in Erieau thanks to its views of Lake Erie. Be sure to snap a picture and tag us #OntSouthwest.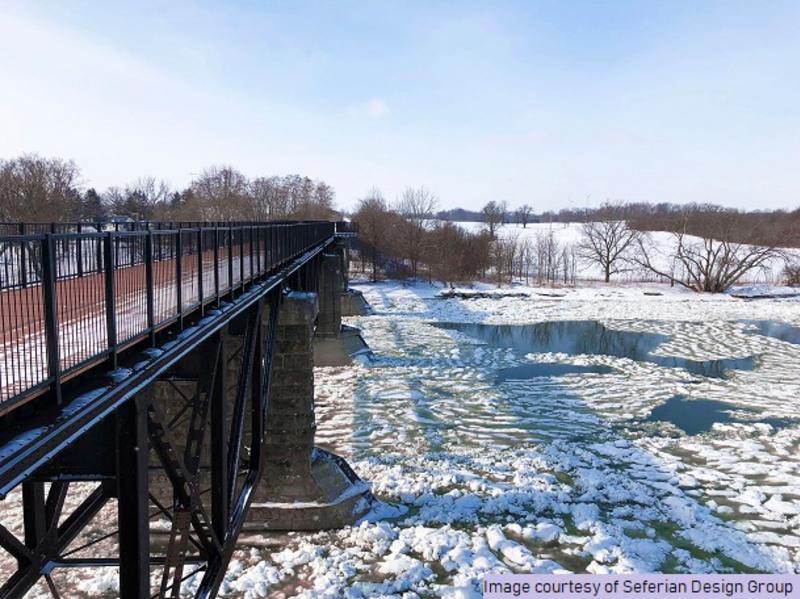 Cayuga Grand Vista
Want views with your winter hike? You will love the Cayuga Grand Vista that features lookout platforms with picturesque views of the area's natural surroundings and the Grand River.
In Caledonia, the Gypsum Mine Tract trail is a longer trail that also offers hikers views of the Grand River on its riverside portions. In snowy conditions, this trail offers snowshoeing and cross-country skiing opportunities too.
Sifton Bog
A provincially significant wetland area, the Sifton Bog is unique with its location in a large urban centre – London. It offers easy to moderate level walking trails and great wildlife viewing all year long.
If going downhill quickly is your choice winter activity, Boler Mountain is your one stop destination for skiing, snowboarding, and tubing in Ontario's Southwest. All reservations need to made in advance to ski and snowboard so be sure to check their website for up to date info on ticket availability.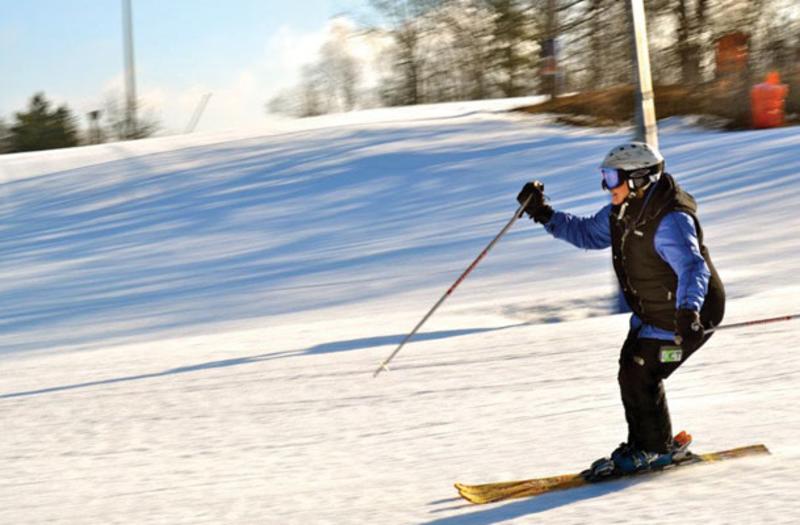 Did you work up a hunger with all of that activity? Before you head home, order some takeout from a local independent eatery. We've collected takeout and curbside guides from each part of the region in one place here. 
Now these are just some of the available trails. Your best resource to find more trails for hiking, snowshoeing, cross country skiing, and fat biking this winter all in one place is Ontario Trails. Use their interactive map to find trails in any part of the region.