I had visited Norfolk County a couple of times in the past, using the area as a springboard to a great ride, following the Waterfront Trail, Port Dover to Fort Erie, or as part of a rail trail tour weekend on an Ontario By Bike Ride, from Dundas to Port Dover. I felt I knew something about the bike scene in the area. But it wasn't until I recently spent a weekend dedicated to exploration and cycling adventures that I experienced a true appreciation for all things Norfolk. 
Located just 2 hours southwest of Toronto, Norfolk County, south of Brantford, includes the largest town, Simcoe, and a healthy stretch of Lake Erie shoreline. With past industries of tobacco farming and commercial fishing having dried up sometime ago, a focus on new industries that include adventure-based tourism, vineyards and ginseng farming seem like a smart move.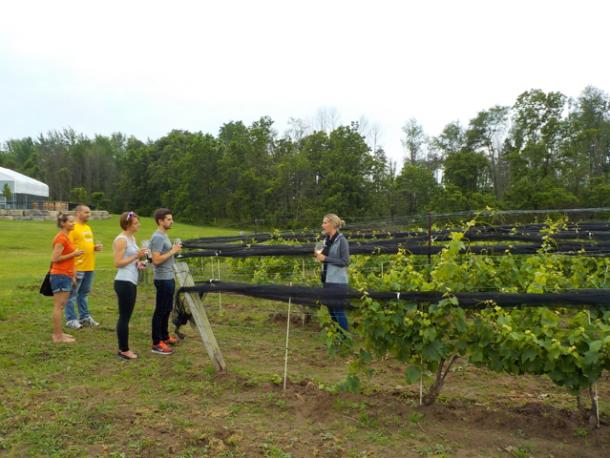 With some familiarity of the area, fueled by a healthy obsession with maps, and having heard rave reviews from 'nor FOLK', a fun and friendly name fitting for locals, I was keen to check out the mountain biking trails, endless road riding routes, and see what I could find in between.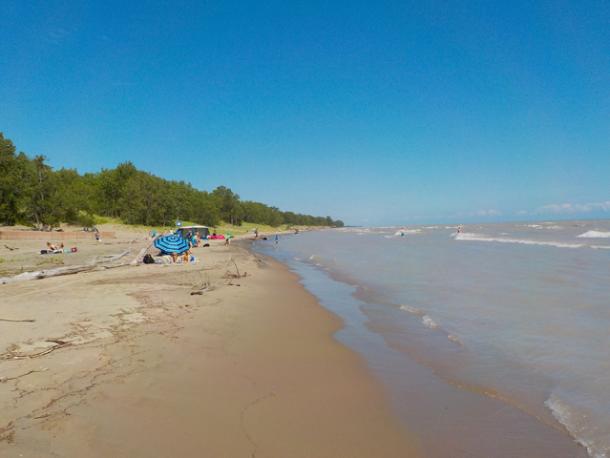 The annual Tour de Norfolk has really put the area on the map for road cyclists. Drawing a crowd of 800 plus, this volunteer-run cycling event that uses Delhi as the ride epi-centre has been touted by many past participants as one of their favourite rides of the year. Meeting up with event organizers gave me a chance to preview some of the roads that are included in this year's ride. 
The ride also easily rekindled my affection for road riding as we pedaled along smoothly paved roads (all County roads are paved) and enjoying endless kilometers of quiet farm filled countryside. Used to going at a slower pace, with rides interrupted by more urban impediments, I had forgotten that wonderful sense of freedom and empowerment that can come with clipping in for a 30km/h ride. Made easy with four distances to choose from, July 16 would be the date to experience it for yourself. Featured stops in 2017 include the not-to-be-missed New Limburg Brewery. Situated in a re-purposed public school, on a quiet country cross-road, you may be surprised at the busy patio until you taste the selection of brews on tap.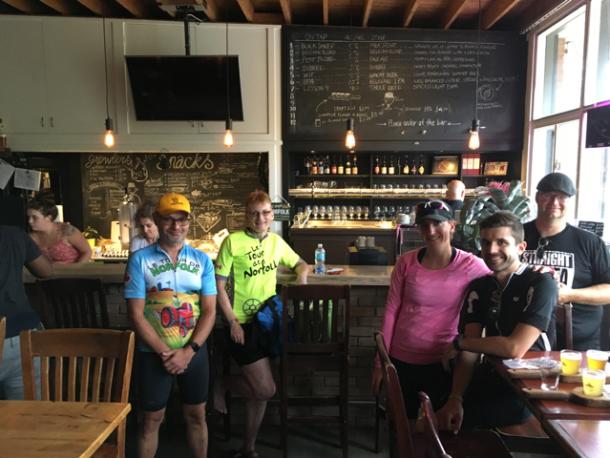 Seriously impressed with the road riding, I just had to experience the mountain biking scene that Turkey Point is well known for. Connecting through the Turkey Point Mountain Biking Club, a large club that is also the caretaker of the 70+km of trails through the provincial park and neighbouring conservation areas, I met up with the local and intriguingly named LOST girls (Ladies on Single Track), and a fellow rider, Paul, to make sure I did not lose my way. We spent a couple of hours hitting a variety of trails ranging from beginner to expert. The interconnected trails ranged in length, making it easy to take a longer route or loop back to one of the many trailhead parking lots. Following the superbly maintained and well signed trail system, our ride snaked us through winding low growth forest to lofty pine filled areas, up and down low grade hills and over log bumps (all easily avoidable with alternate side routes). It wasn't until half way through the ride that the LOST girls let it slip that the guy who had so easily infiltrated our girl group was no ordinary rider, but owner of Elevation Mountain Bike Camps and Coaching. Paul, the most unassuming ex-pro rider, with five provincial championships under his belt, was a perfect guide and now offers trail tours and rentals that can be tailored to all suit all levels.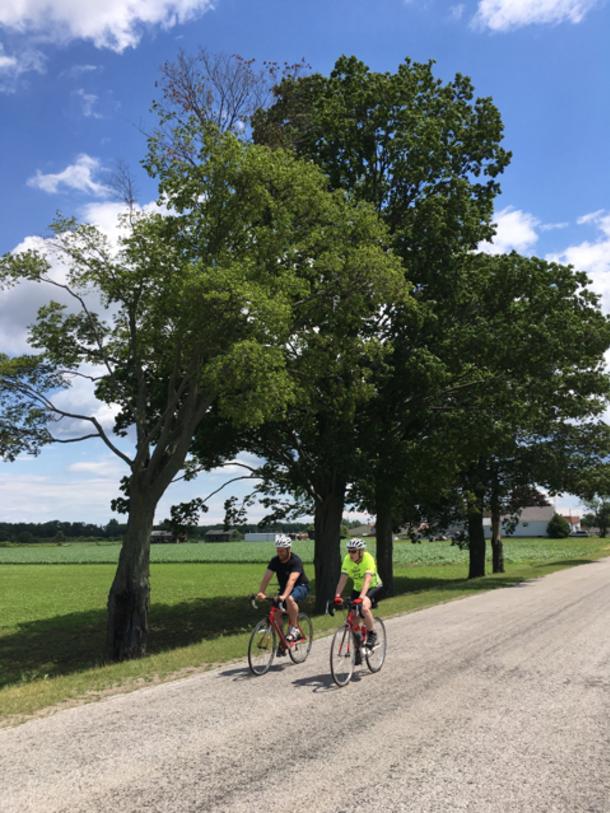 Wanting to leave no stone unturned on my visit, and slotted between the mountain biking and road riding experiences, I found so many more adventures that kept me hopping and happy all weekend long. Local wineries that include the Burning Kiln, are well situated along Front Road, a super road route and part of the Lake Erie Waterfront Trail, that connects Turkey Point and Long Point Provincial Parks. The latter, a well-known birding destination and a 42km sand-duned beach peninsula, is also designated a part of the UNESCO World Biosphere Reserve. Options from a fast food fish fry to fine dining abound in Port Dover (try Lago Trattoria for the best of the best). Supplemented by fresh fruits and produce from local farm stands, the variety of culinary treats provides great tasting food fuel for adventurers. A stop at the Long Point Eco Adventure Park is a must-do, and with onsite glamping options a recommended base for all things Norfolk.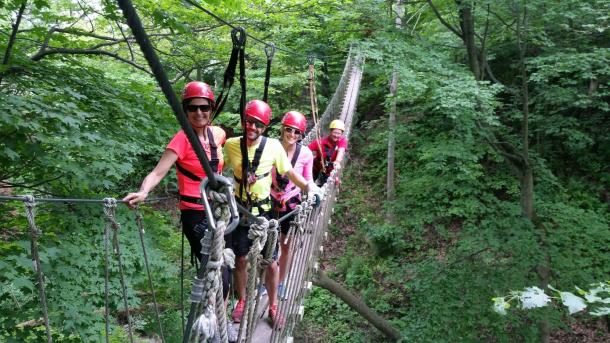 With so much to see and do, and a huge variety of rides to experience, it is surprising that a visit to Norfolk is not top of the list for more summer vacationers. Instead of setting your sites on what may be a more natural calling, heading north, take a twist and turn about to the southwest for a guaranteed great getaway. This weekend visit has left me wanting more, and already planning my next visit to Norfolk County. 
To read more, or to see the original post, click here!