Known for its rich Aboriginal and pioneer history, agriculture, and friendly communities, Middlesex County has endless rural charm. And thanks to its productive farm lands, combined with passionate locals, it's growing into a culinary destination for food fans looking to get out of the city.
Get a taste of Middlesex's Grassroutes with this tasty road trip itinerary.
Kicking off this culinary journey is the newest restaurant in the county – Fat Olive Restaurant. Located in Dorchester, Fat Olive is owned and operated by Dino Dassie and specializes in comfort food made with fresh quality ingredients. Dino was born into an Italian family that loves cooking amazing food and naturally inherited a passion for cooking and the dedication to using only fresh ingredients to make authentic Italian food from his mother and aunts. This passion is evident in every dish on the menu. Try favourites like the Margherita Flatbread, Italian Wedding Soup, Prosciutto Stromboli, and Spicy Tomato Rigatoni. No matter what you pick on the menu, you'll love Fat Olive's marriage between great food and an atmosphere of family & fellowship.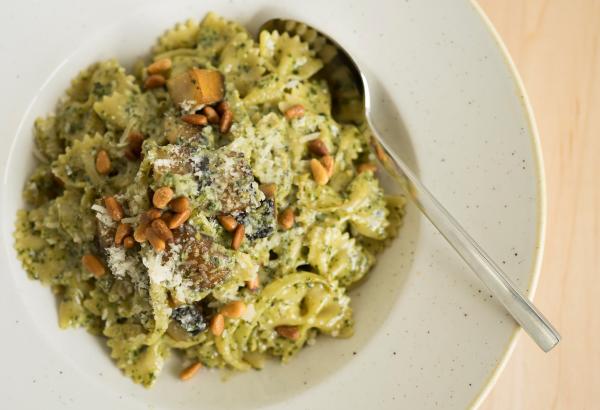 Next up is a Middlesex institution for over 50 years, Heeman's. Not only is it a regional gardener's paradise, but Heeman's is also famous for growing the best strawberries you'll ever taste! Throughout the year, they also offer a selection of fresh seasonal produce. The newest addition to this family business is the Berry Beanery. The Beanery offers freshly brewed, locally roasted, Fire Roasted Coffee and a variety of Four O'Clock teas to warm you up as well as sundaes & shortcakes to cool you down. Both the sundaes & shortcakes feature their famous sundae sauce made from their amazing strawberries!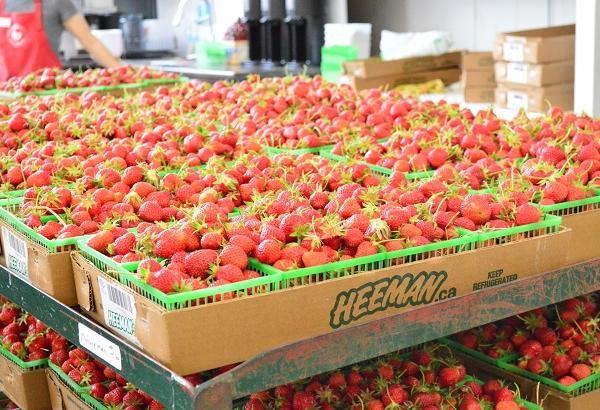 We continue the journey by heading to Strathroy, the largest community in the county. Strathroy makes a great central hub to explore Middlesex as it's home to a number of restaurants and has two craft breweries. Yes, this small community has two breweries! The newest brewery is Rusty Wrench Brewing Company. Head brewer, Chris Traczuk had long dreamt of sharing his passion for brewing great tasting beers and founded Rusty Wrench inspired by small town life and creating a social atmosphere, where the patrons are part of the journey. The craft brews are just the start though. The brewery also features an array of house made sodas, specialty coffees, and a worldly inspired food menu.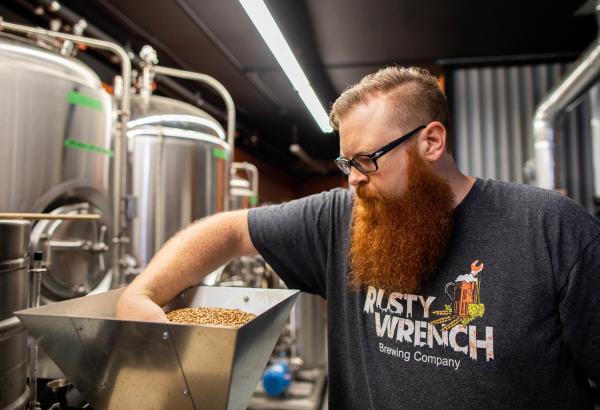 The second brewery is just a few minutes away and was the first in the county – Strathroy Brewing Company.  The brewery uses the traditional method of bottle conditioning so their beer matures and develops its own unique character. The beer is unfiltered and unpasteurized to preserve delicate flavours and aromas, and no preservatives are used other than hops. This traditional method mimics the taste and freshness of pouring straight from the cellarmaster's cask while offering the convenience of bottled beer. You'll definitely want to give these brews a try.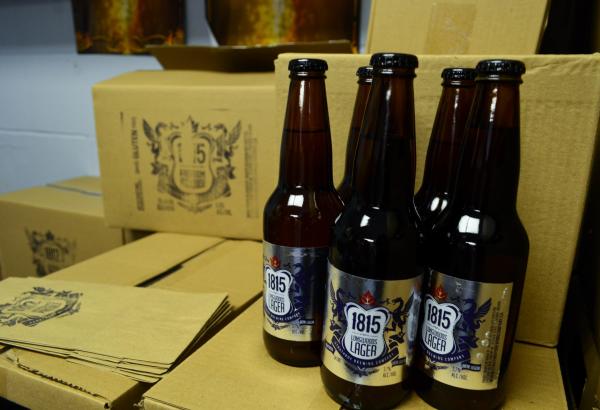 When it's time for the next meal, you'll have no trouble finding our next suggested stop in Strathroy. A centrepiece in the community, the Clock Tower Inn & Bistro is like a trip back in time when life moved at a slower pace and dining was truly an experience to be savoured. Owner & Chef Mark Graham has a deep passion for the region's farm-to-table ingredients and has crafted his menu with locally sourced items at top of mind.  To give you a sample of his commitment, Chef Graham has taken the 100-mile diet to a whole new level with his delicious 30-mile salad, featuring vegetables, eggs, meats and cheeses from his nearby neighbours. Be sure to try the wood-fired Bistro pizzas, one of our favourites is the Smoked Duck!
As the name suggests, the Clock Tower Inn is also a fantastic option for an overnight stay with its blend of modern luxury with the essence of yesteryear. The Inn features eight individually appointed suites - each with its own distinct personality and original details that harken back to the days of yore.
For something a little more out of town and in the country, you can spend the night at Caradoc Country Bed & Breakfast. The B&B is a historical home that has been updated with all the conveniences of a modern home and is surrounded by beautiful gardens, trees, and farmland.
If you're looking for a true escape into nature, give Sydenham Valley Cottage a try. Located in a quiet area this property has views of the Sydenham River and lots of wildlife. Each guest at the cottage stays in a private guest suite with its own spacious bathroom. You'll love relaxing on the patio and listening to the river in the valley.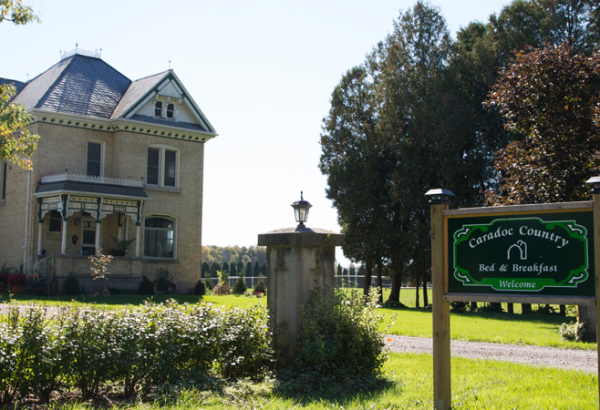 Are you ready to leave the city and take the road less travelled? Discover Middlesex County and taste for yourself how being surrounded by farms makes the local culinary scene full of farm fresh flavours.