Are the Niagara and Prince Edward County wine scenes feeling a little too "been there, done that" for you? Shake things up with a tasting trip to one of Ontario's more off-the-radar craft beverage destinations. Situated on the same latitudinal plain as Northern California, Ontario's Blue Coast is home to a rapidly growing wine, beer, and cider scene with a laid-back coastal vibe you'll love. This two-day itinerary blends a day of touring with a day of outdoor fun in and around Sarnia and Grand Bend.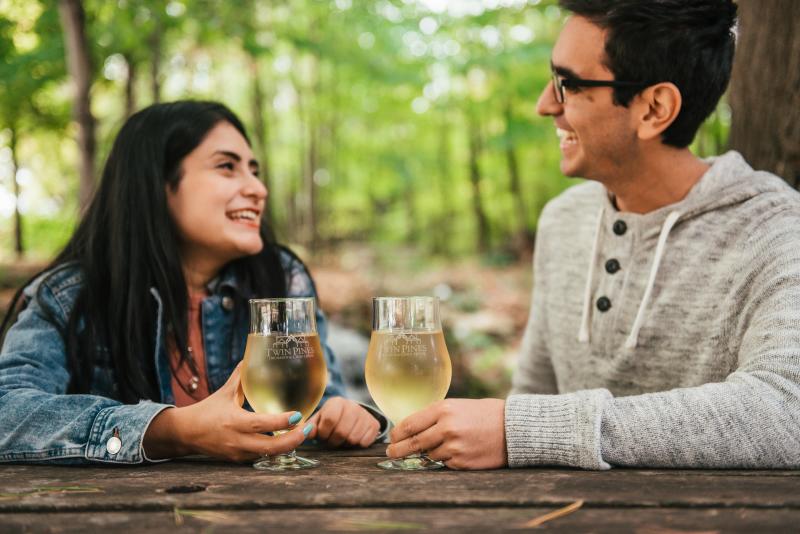 Plan your arrival in Sarnia for the late afternoon and check into a great hotel like The Insignia. Kick off your trip with a ridiculously good retro-style steak dinner at Waggs Steak and Seafood or Big Fish Steak and Lounge.
Touring Day
Before building your day around one of the three touring options below, dig into a buzzed-about breakfast at Ole Country Diner. This beloved restaurant is known for its range of delicious 'breakfast boats.' These poutine-inspired home fry creations come with all kinds of tasty toppings, cheeses, and sauces.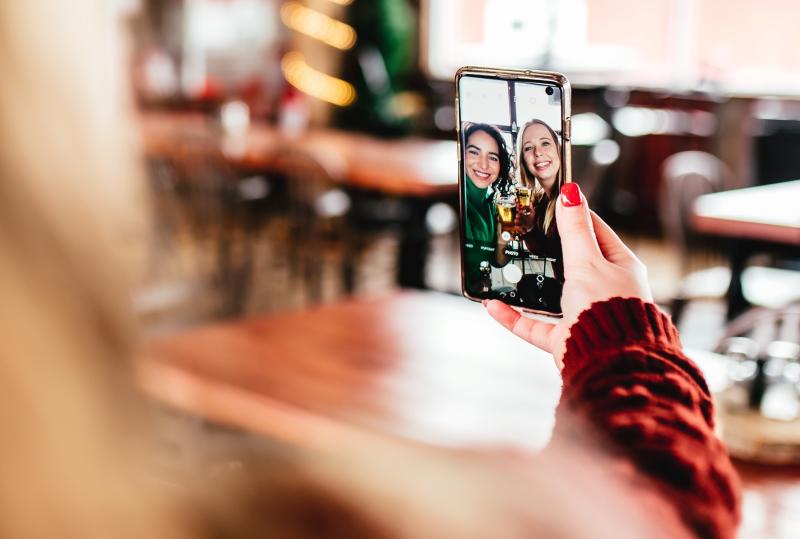 Touring Day Option One: Here For The Beer
Start by choosing two tasting stops from this six-pack of selections in and around Sarnia: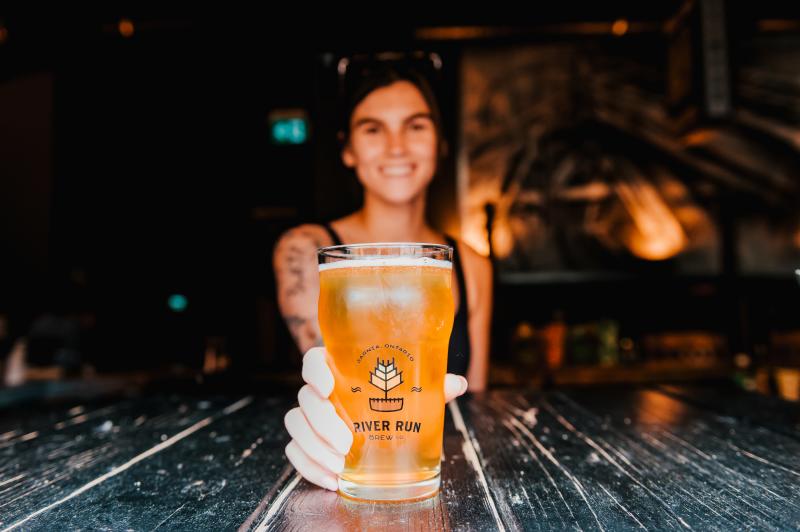 Next, make your way to the neighbouring community of Corunna, to Two Water Brewing Co. along the St. Clair River. Be sure to try this friendly brew pub's tasty beers paired with a flight of four flavours of Pickard's Chip Nuts!
From Corunna, head to Petrolia to experience the rush of Black Gold Brewery. The taproom offers tasty sample flights, including the brewery's seasonal and Discovery Series offerings.
Next, enjoy some scenic rural views on the trip to Stonepicker Brewing Company.
Wrap up your day at Grand Bend's first and only craft brewer, Torched Brewing. For an interesting tale, be sure to ask how this community-focused establishment landed on its new name!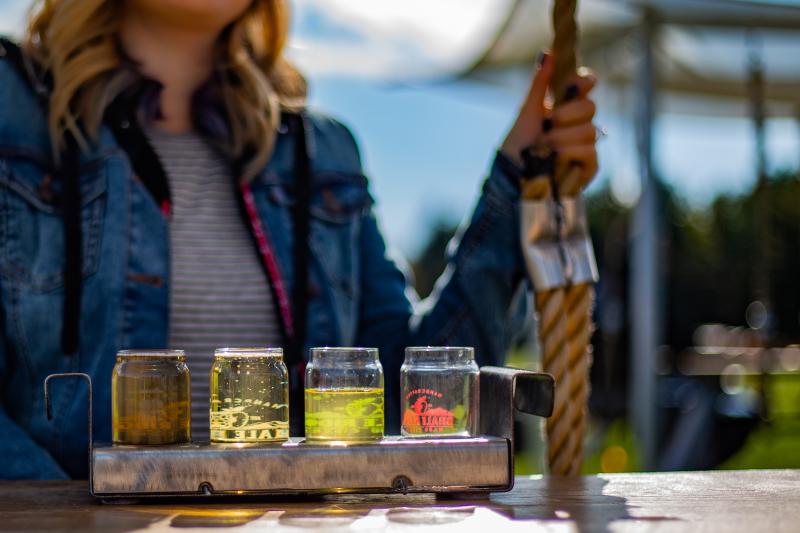 Tasting Day Option Two: Wine & Cider Time
Grab a coffee for the road from Blackwater Coffee and enjoy a leisurely cruise to your first stop of the day, Munro Honey and Meadery. The apiary's Hive & Harvest artisanal mead blends traditional techniques with their own honey and locally sourced fruit for a splash of flavour.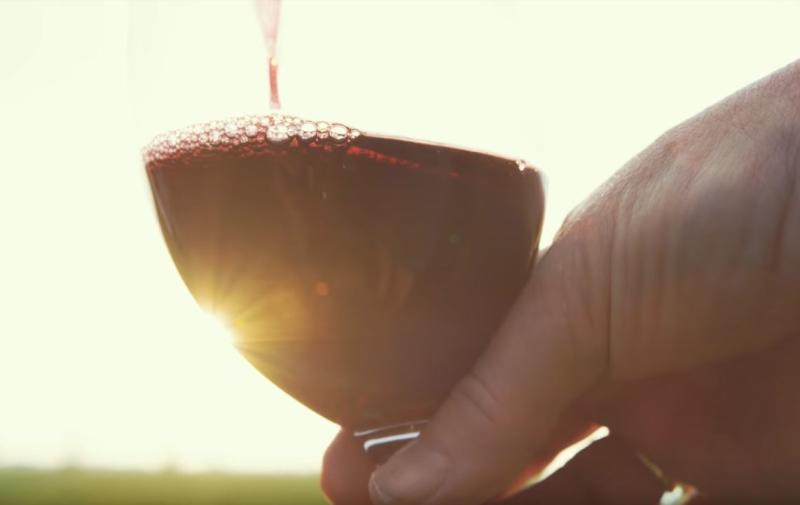 Next, head toward Lake Huron for the second stop of your sipping sojourn at Alton Farms Estate Winery. A pioneer in the emerging Huron Shores wine region, Alton Farms handcrafts all its wines using sustainable practices in the vineyard and winery.
For lunch, stop by Widder Station Tap House, where you'll find a diverse selection of local wines and ciders to sip on the spacious patio.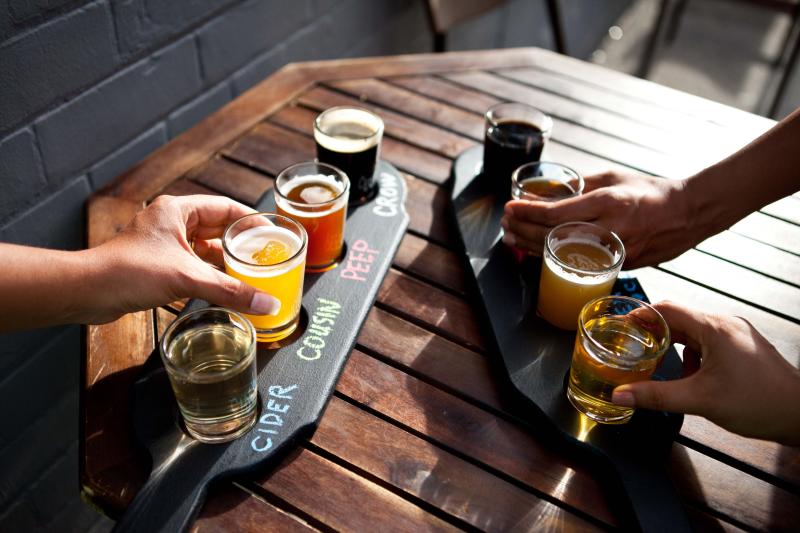 Next, move on to a swinging good time at Shale Ridge Estate Winery and Cidery. Saddle up to one of the winery's indoor or outdoor swing tables and snap a few selfies while enjoying a flight of wine or cider.
Your next stop is right next door! In addition to hard ciders brewed in the traditional British method, Twin Pines Orchards produces a delicious apple wine called Crack Willow. If you'd like a four-legged friend to explore the beautiful walking trails here, contact the Cider House in advance to book an Alpaca Walk.
Close out the touring portion of your day at Dark Horse Estate Winery. Book a tasting to have an in-house wine expert, endearingly known here as "wine jockeys," walk you through a structured tasting in the Tasting Bar or Barrel Cellar.
Touring Day Option Three: Be Chauffeured To Your Stops
If you'd prefer to let someone else drive and plan your route, Ride The Bine's Huron and Lambton tour options are for you!  You can choose between pre-set full-day and half-day tours or book a custom tour to visit your choice of stops. Wave Limo & Tours also offers a variety of wine, beer and cider tours in the area.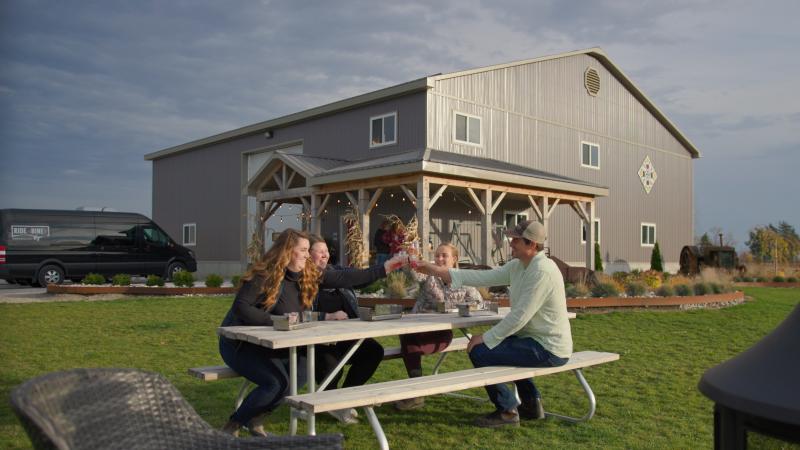 Touring Day Dinner and Evening Activity
With your touring day wrapping up in Grand Bend, you have a variety of excellent accommodation options for the evening.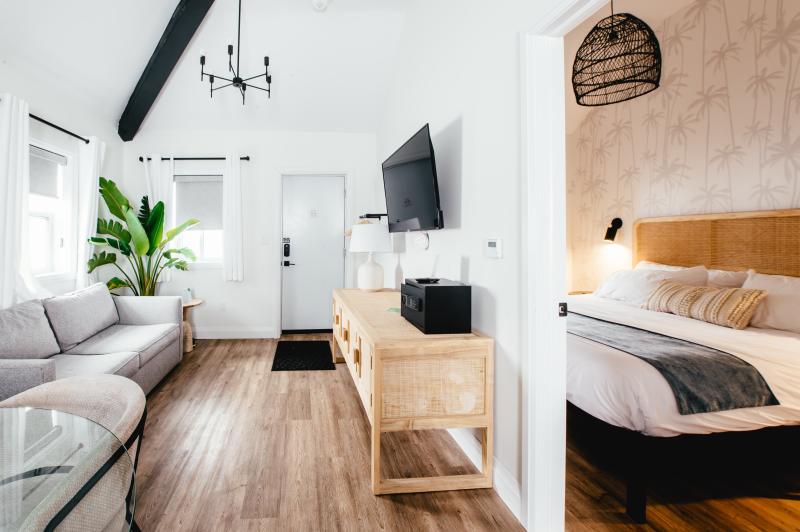 For dinner, stop by The Lake Hound. In addition to great food, this restaurant offers a really fun atmosphere, with regular trivia nights and live music.
After dinner, if you're visiting between May and October, a movie at the Starlite Drive-In is a must!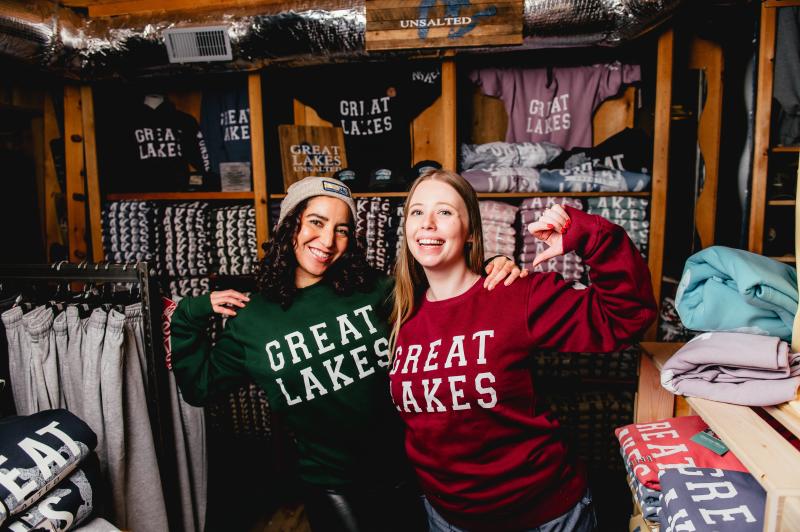 Outdoor Fun Day
Fuel up for an active day with one of the many delicious power smoothie options at Highway Girl Café.  This cute little coffee shop also offers a wide variety of gluten-free and vegan baked goods. Gauge how active you're feeling, and then enjoy one of the following activity options: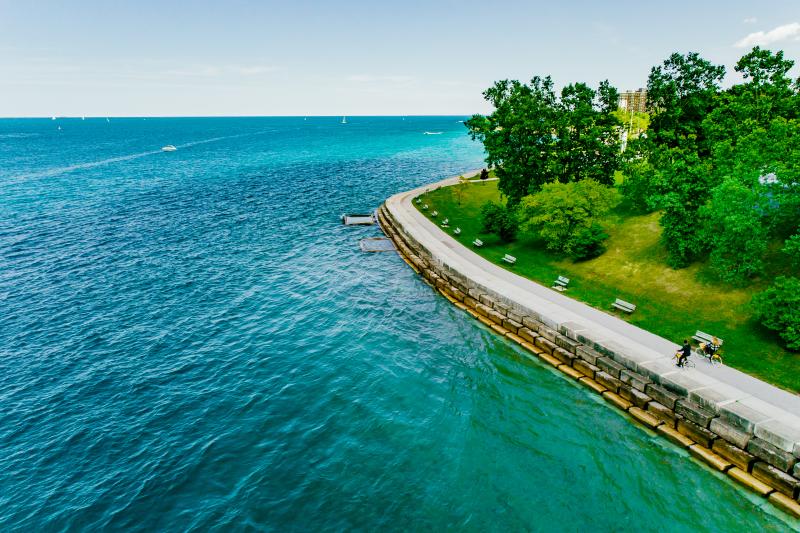 Looking for even more unique ways to escape the city for a local getaway? Browse our collection of experiences and itineraries that have been specially crafted for adventurous souls craving the kind of connection that can only be found off the beaten path.