Windsor is a city in Ontario, Canada that sits across the Detroit River from the United States city of Detroit. The Southwestern Ontario city has so much to offer and is often overlooked. Offering everything from entertainment, historical and cultural landmarks, incredible food, and beautiful waterfront parks to stroll through. The city is also ranked in the top five ethically diverse cities in Canada, bringing diversity, tradition and culture from all walks of life into the city.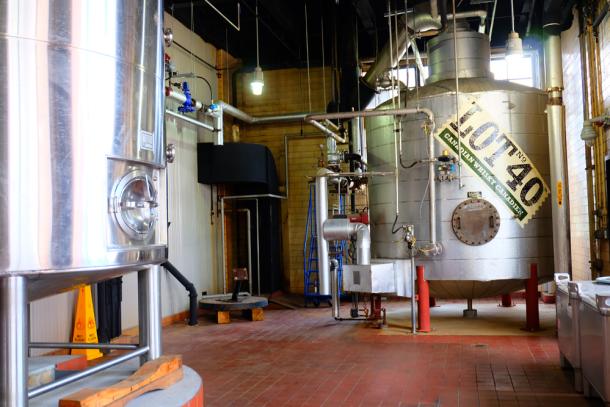 I visited Windsor, Ontario for the first time this past weekend. Prior to visiting Windsor I didn't really have much knowledge of what the city had to offer, so I had little to no expectations of my summer weekend away. However, I was pleasantly surprised at how fun this city was and how much it had to offer. It truly was the perfect destination to get away from Toronto and explore somewhere new that was still on home soil (the drive from Toronto is just under four hours).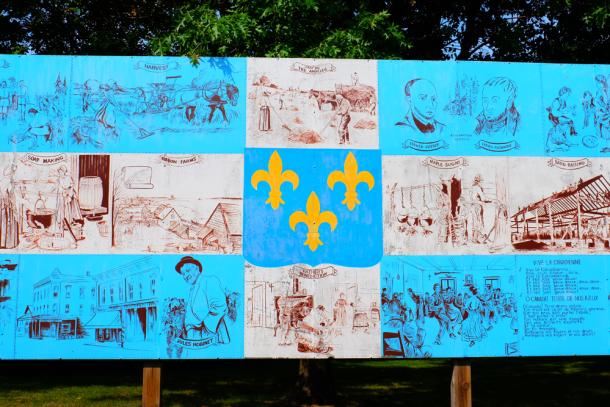 From my summer weekend away (emphasis on summer as a winter weekend would look much different), I put together a guide on how you can spend a weekend exploring Windsor. Check it out below!
Day One

Wake up and head to A Dog's Breakfast or The Squirrel Cage for breakfast. Both of these restaurants are owned by the same owner and are located directly beside one another, so have your pick. I ate breakfast at A Dog's Breakfast and tried the french toast lasagna and lavender pancakes, which were delicious.
This little alleyway/nook is also home to some cute stores like Bungalow Home Decor. On Saturday's you can catch a Farmers Market here from 8am-1pm. Another cool spot to check out here, and it's pretty hard to miss, is Artist Alley which is loaded with gorgeous street art and murals. Take a stroll down the alley and make sure to look up, down and all around, or you may miss one of the beautiful pieces of art.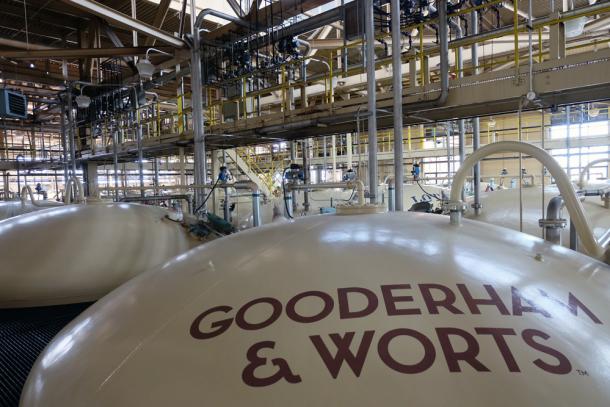 Next head to the J.P. Wiser's Experience which takes you through North America's largest distillery that is brewing up large batches of Canadian whisky.
Note that the building for this can be a little challenging to find as although the address is 2072 Riverside Drive, there are multiple buildings associated with this address. The experience takes place at building 20 and the building numbers aren't really in order.
You can take a tour here of the distillery, which ends with a whisky tasting, on weekdays at 2pm, Friday's at 1pm, 3pm and 5pm, or on weekends at 1pm or 3pm. Even if you're not a whisky fan (like me), seeing this distillery in action is truly a unique experience.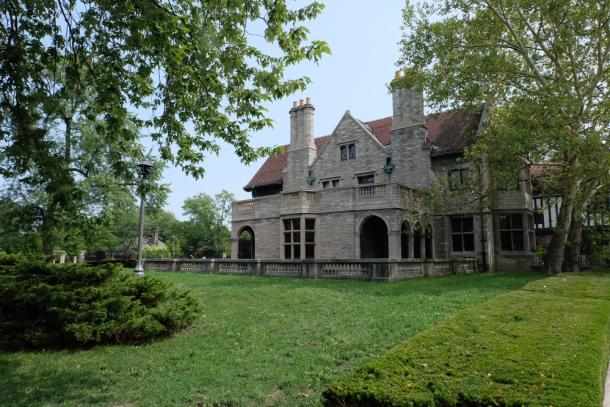 When you finish up your tour, head to Olde Walkerville to explore some more of the history of this area that is largely linked to the distillery. Many buildings still stand in the area that were built to house the employees of the distillery back in the 1850's.
You can do your own walking tour with this handy guide and map.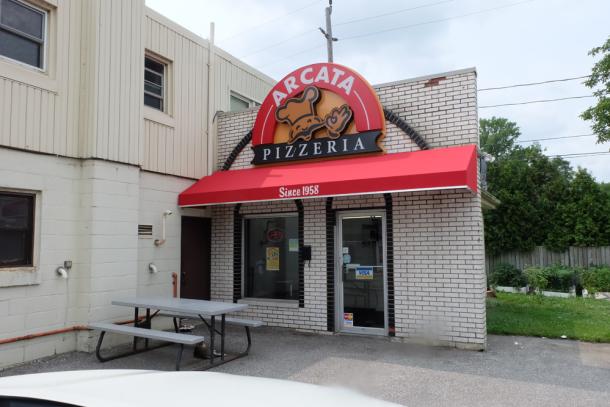 If your brunch/breakfast is wearing off now and you're ready to eat, I suggest picking up one of Windsor's famous pizzas. I had no idea that Windsor was so famous for their pizza. They even have one pizza shop that came in 3rd place for their pizza internationally! Apparently what makes their pizza so great is the local Galati cheese they use, as well as the shredded pepperoni and canned mushrooms (not fresh). I had to give this pizza a try so I headed to Arcata which was recommended by several people as the best.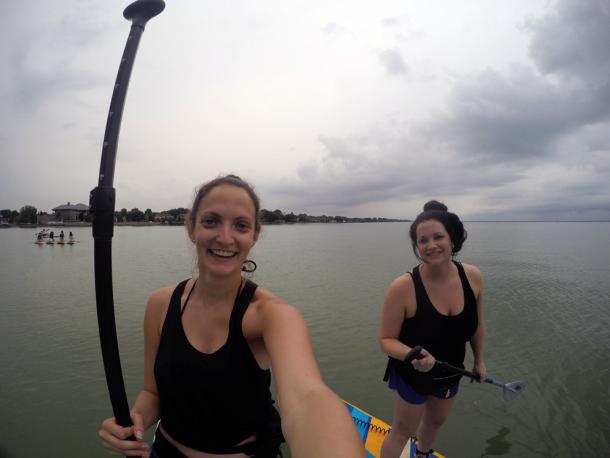 After you've picked yourself up a pizza and indulged in it, head to Urban Surf for the rest of your day/evening. Urban Surf is located in Tecumseh, Ontario, about 20 minutes from Windsor's city centre, and offers stand-up paddleboarding, kayak rentals and classes. This is a great way to explore Lake St. Clair by the water. My friend and I did the Sunset Paddle that takes place every night in the summer at 7:30pm for only $25 CAD. Unfortunately there wasn't much of a sunset the night we went but it was still beautiful to get out on the water.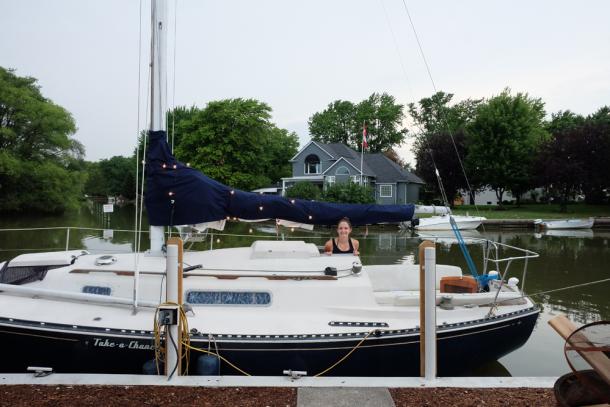 Urban Surf owners also just recently launched their own AirBnb in their sailboat that's docked on the grounds. For $150 CAD a night you can stay on board the sailboat for the night and also get two free rentals, plus two free smoothies from their smoothie shack. I'm always down for unique experiences, especially when it comes to where you're staying, and this was definitely a cool one. The boat also has its own little deck with Muskoka chairs, a bonfire pit and an outdoor shower!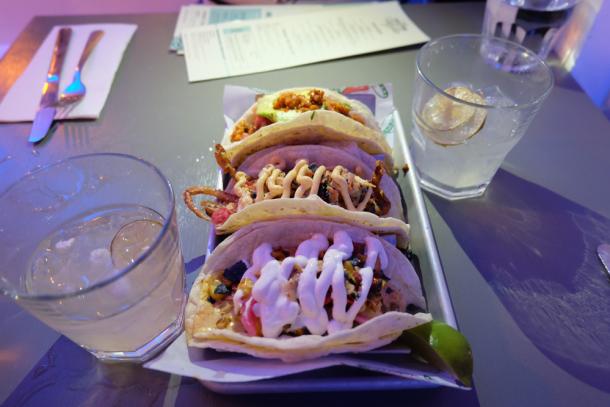 After your sunset paddle, head for a late dinner at a nearby restaurant like Mamo Burger Bar, or for typical pub food at Johnny Shotz. Alternatively you can head back into Windsor for dinner at The Grand Cantina which is a hip Mexican restaurant located in the Ford City area, or you can head for drinks and share plates at F&B.
Day Two

Wake up and grab your smoothie at Urban Surf before heading out for the day. Your first stop will be for coffee/tea and perhaps a bite to eat if your smoothie didn't fill you up at Taloola Cafe, a cute little hippie cafe downtown Windsor. Try their ginger lemonade and one of their sweet treats if you have a morning sweet tooth!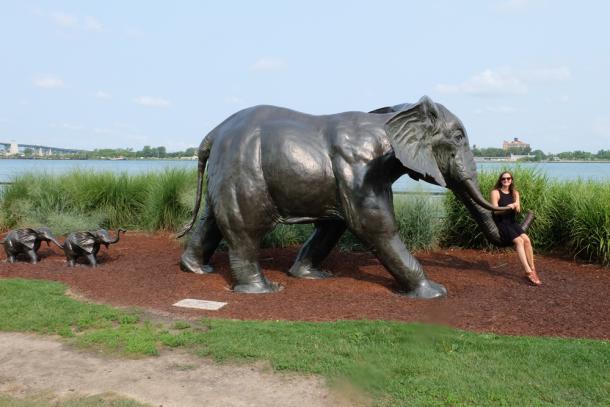 After you're filled up, head for a stroll at Windsor's Sculpture Park located right along the Detroit River. The Sculpture Park is a beautiful place for a summer stroll as you can check out the 31 large-scale works of contemporary sculptures along the route. This park will also be a good intro to the Art Gallery of Windsor which is nearby the waterfront where you can view their latest exhibits.
Right now until September 30th 2018 they have a really quirky exhibit called the Contemporary Sandwich Shop which is focused on sandwich-themed art, and it sits alongside the Andy Warhol exhibit which is also on until September 30th.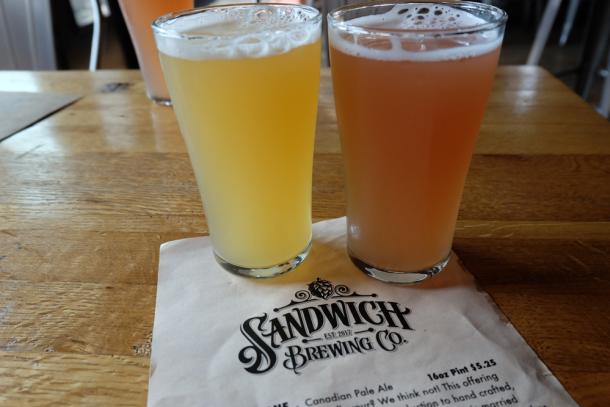 After exploring some art that the city has to offer, head out to enjoy a cold beer or two at one of the many local breweries. There are a ton to choose from but try the Sandwich Brewing Co. or Walkerville Brewery. If you head to the Sandwich Brewery, explore the local Sandwich District while you're there, as they have a ton of historical murals that lay out the history of the area and city around the neighbourhood. You can also grab food like charcuterie boards at the Sandwich Brewery for lunch.
Here is a self-guided walk you can take through the Sandwich District.
For the afternoon, head to Ford City, this community located within Windsor was developed by the Ford Motor Company in the early 1900s, and once employed over 14,000 people. Today you can take a historical walking tour through the neighbourhood.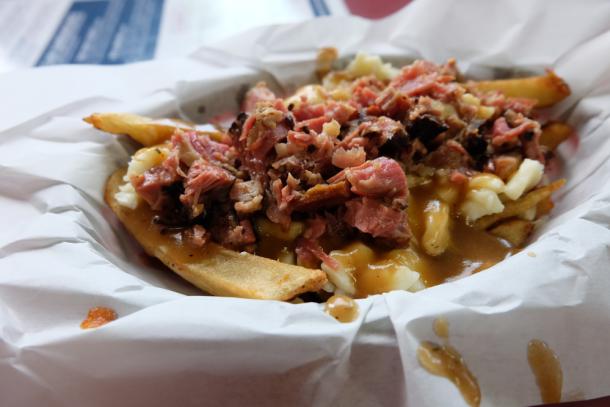 This afternoon, also consider taking a tour with Windsor Eats, this company offers a ton of different food and drink tours in and around the city that help you get to know what the city is all about through your stomach. Different tours are offered at various times and days of the week, so see what is available for your visit. When I was in Windsor, I joined The Dirty Poutine Experience which took us to four unique poutine spots in the city, and also through neighbourhoods where we learned more about the history and culture of the city. This was a really great way to try different foods the city offered while also learning about some of the things you can only learn from a local!
And there you have it, a perfect summer weekend spent in Windsor, Ontario!
Be sure to also check out my summer weekend in Sarnia, Ontario.