Located in Southwestern Ontario, Canada, Sarnia is the largest city on beautiful Lake Huron and is located across the St. Claire River from Michigan in the United States.
The town is about a three hours drive from Toronto and is also accessible by train. 
To be honest, prior to my visit to Sarnia I really didn't know much about it. I had no idea if it was a small town or a small city. I didn't really know what there was to do there, and definitely never thought about visiting. Although this embarrassing to admit, I didn't even really know where it was on a map of Ontario. Lets face it, often we take places within our own province for granted. But like always, I'm a person that travels with an open mind and I was curious to explore the town of Sarnia and see what it had to offer.
From my weekend in Sarnia I had the opportunity to really get an inside look at how great this small town is and created a sample itinerary for you to use if you decide to plan a visit!
Day One: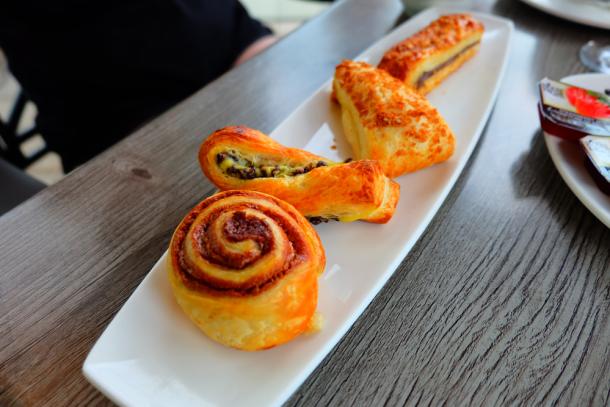 Start your morning off with breakfast by the water at the Point Edward Gateway Casino. If you're into gambling this place is for you, but since I'm poor, I wasn't really into throwing away my money on my visit. Instead, I headed there for breakfast at the Gateway Restaurant. While I was there the Mackinac Race was happening on the St. Clair River so we had the opportunity to watch the sailboats float by as we enjoyed pastries, pancakes and the humid summer weather.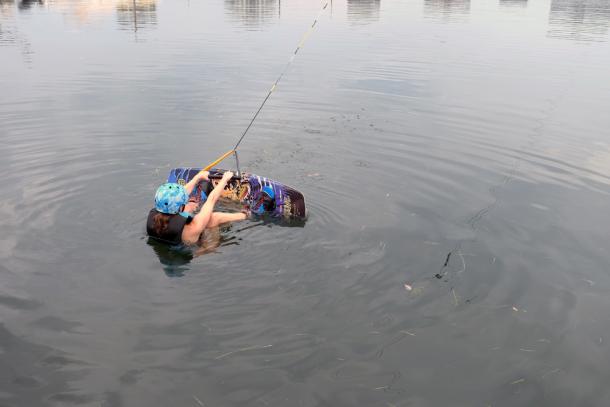 After breakfast, head to try your hand at a classic cottage water sport, wakeboarding. Although this sport is classically done off the back of the boat (hence the name "wake"), Sarnia has a really unique way for you to try the sport. Boarder Pass is a "cable park" where instead of being pulled by a boat you're pulled by an electric-powered cable system. This is a fantastic way to try the sport when you don't have a boat and equipment. Boarder Pass also helps you get the hang of the sport before you head out on a boat. I quickly learned wakeboarding wasn't my sport and spent most of my time face planting in the water. However, it was a lot of fun to try! Packages start at $20.00 CDN.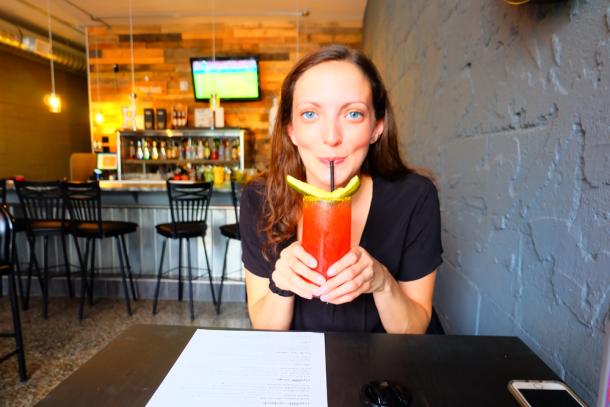 Now that you've likely worked up an appetite, head to Republik Eatery & Lounge downtown Sarnia. This casual restaurant has cute decor and a great menu. I had the steak and arugula sandwich and the steak was done to perfection. They also make great caesars and a fantastic patio if the sun is shining when you visit.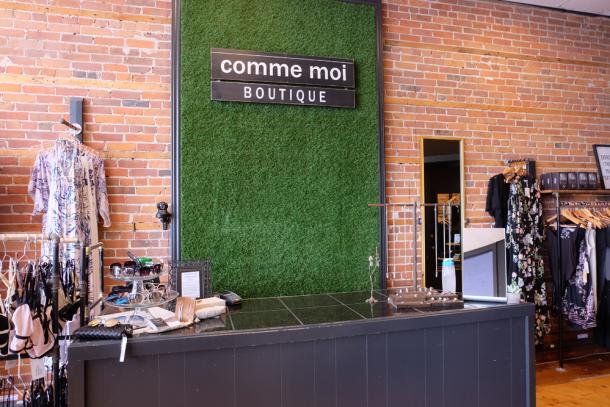 After lunch walk around downtown Sarnia. This cute little downtown core is incredibly walkable and lined with little locally owned boutiques and shops. Comme Moi is a clothing store filled with apparel and accessories. I fell in love with this shop! ALIX Art Gallery is one of the few free admission art galleries left in probably all of Canada and boasts classic pieces from the Group of Seven to contemporary art. UE Inc. was also a store I fell in love with that sold a variety of home decor items and clothing. Lastly, make a stop at Blackwater Coffee to refuel. They serve a variety of their signature blends as well as specialty drinks like matcha and lattes.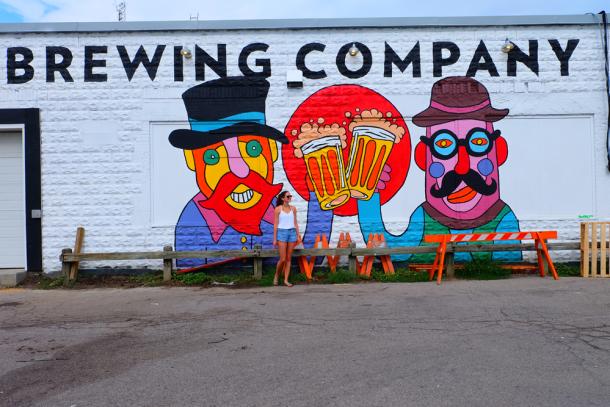 Once you've done some shopping. Head for a refreshment at Refined Fool Brewing Company also located downtown. This brewery is a local watering hole and a lot of fun. Order a flight of beer to try some of the classic or seasonal brews on tap. Play some board games from their large collection of games and if you're hungry, order food from the burger truck down the road that serves gourmet (and unique) takes on the classic burger. You can also order any of your own food to this brewery. Want a pizza? Have it delivered by a local pizza joint right to your table!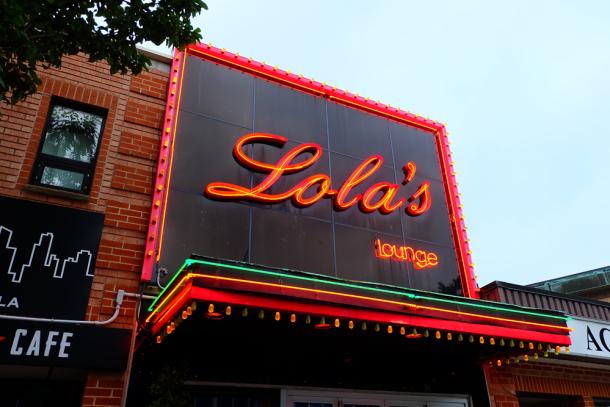 If you decide to not eat at the brewery, head around the corner to Lola's Lounge for a bit more of an upscale dinner. Lola's menu is inspired by Latin America and their food is to die for. I had their shrimp and prosciutto salad, as well as tried their guacamole and chips and bruschetta. Note that the serving sizes are large so you may want to split things with your friends or partner (or be prepared to have leftovers)! Lola's is the perfect spot for a special occasion or a romantic dinner for two. I promise you'll leave with a full (and happy) belly!
Day Two: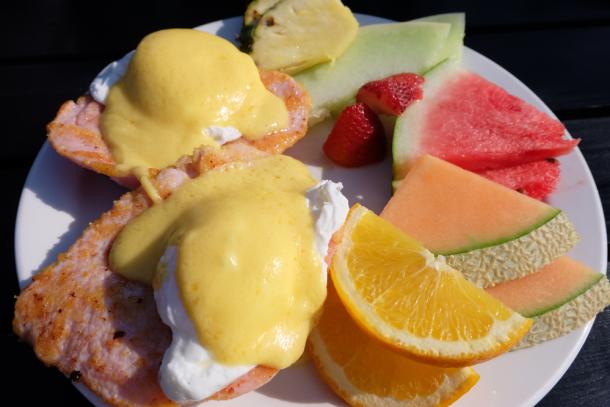 Rise and shine and go enjoy the sunshine on the patio of Alternate Ground Dockside for breakfast. This restaurants has a fantastic brunch menu serving classics like eggs benny to huevo rancheros. Enjoy breakfast with a view of the harbourfront.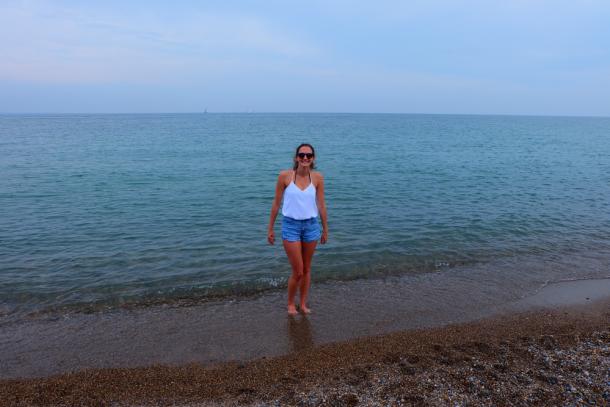 One of the best things about Sarnia is the beaches and being able to be on the water to enjoy the gorgeous turquoise waters of Lake Huron. So after breakfast head to Canatara Beach which covers 3,000 feet of the shoreline and is part of the Blue Flag Program, an international certification that ensures the beach meets 27 strict standards surrounding water quality, the environment, safety, etc.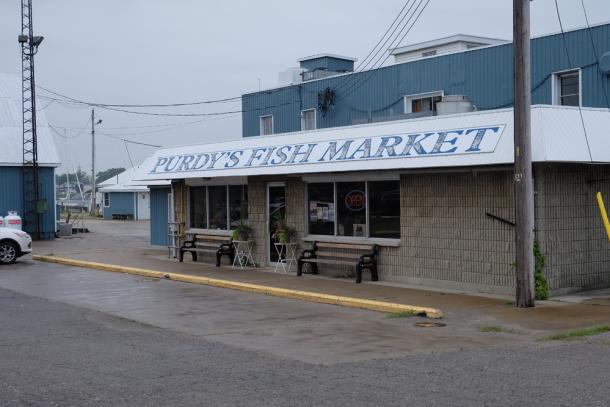 Before you head home after a busy weekend, grab lunch at Mad Taco, a taco food truck that just opened this summer at Canatara Beach or at Purdy's Fish Market. Purdy's has been in the town since 1900 offering fresh fish to the town. They have a dockside eatery where you can enjoy the views of the waterfront while munching on some fresh fish and chips.
After you fill your belly, start your drive back to wherever you came from and reminisce about your fantastic weekend in a small town in Ontario.
To read more from Twirl The Globe, click here.