If it's been a long time since you've been able to really hang out with your besties, it's time to fix that! This winter, explore Ontario's Southwest with three itineraries that are crafted for you to enjoy a perfect girls' getaway. Once you visit Ontario's Southwest in the winter, you'll want to make it an annual tradition! 
Even though the author of this blog post identifies as female, these itineraries are well suited for human beings that are 19 or older. "3 Human Holiday Staycation Itineraries" just didn't sound as compelling. So, if there are people in your group that do not identify as female, don't let the title of this blog post scare you away! 
To get started, choose your own adventure based on what you and your friends would enjoy. Just answer these three questions and we will let you know which itinerary we think would be best for your weekend away.
What appeals to your group most?   

Swapping stories while enjoying local wine or beer by a warm fireplace in your room as the snow slowly falls outside.  

Exploring a hotel that's filled with a thousand photo opportunities around every corner.

Being steps away from locally owned restaurants and cute little shops.

What is your group's choice of treats?

Chocolate or baked goods.

Fancy coffees or cocktails.

Comfort foods.

Where is your ideal trip?

Near a lake.

By the river.

In a city.
If you answered mostly "A", we think that your group will enjoy feeling like royalty in Kingsville. If you answered mostly "B", we think that your group will want to catch up in Chatham. If you answered mostly "C", we think that your group will love living large in London. However, if you selected "A", "B", and "C", it looks like you are going to have a fun packed winter and we recommend trying out all three.
Keep reading to see what we suggest for each itinerary!
Feeling like Royalty in Kingsville
Day 1
Arrive in Kingsville and check in at Inn 31, one of the Distinctive Inns of Kingsville. Inn 31 is ideal for groups with three - six people because they have three rooms. Book all three rooms, to have the upstairs to yourselves! Room 1 at Inn 31 has a beautiful fireplace and spa quality tub! 
While you are there, make sure to check out Jack's Gastro Pub, a restaurant that's located on the main floor of the inn. You don't even need to face the cold to eat at Jack's which makes it an ideal choice for dinner the evening of the first day.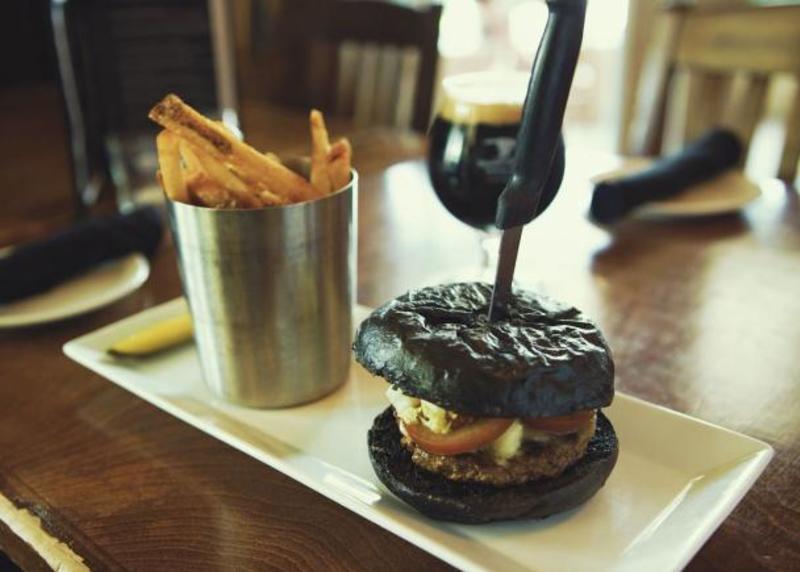 Day 2
Start your day at the Beach House Grill for breakfast. They have a delicious breakfast menu that is sure to please everyone's tastes. 
Make sure that you take advantage of your proximity to local wineries in the Lake Erie North Shore wine region by picking up some bottles to bring back to Inn 31. That way, you can enjoy the wine with your friends in your cozy, warm, and comfortable room! 
You'll also want to check out the awesome food scene that Kingsville is known for! You could enjoy lunch and beers at the Banded Goose Brewing Co. After lunch, if you'd like to continue your brewery tour, the Grove Brew House and Kingsville Brewery are within walking distance of the Banded Goose. The Main Street Grill and Ale House is a family-owned restaurant and is a lovely option for dinner.
Day 3
You'll likely want to have something small after all the food from yesterday. So, we suggest getting a green smoothie from the Green Lunch Club. Don't forget to pick some treats up before you head home! A trip to Kingsville isn't complete without taking home treats from the Kings Bake Shop and chocolates from Dutch Boys Chocolate.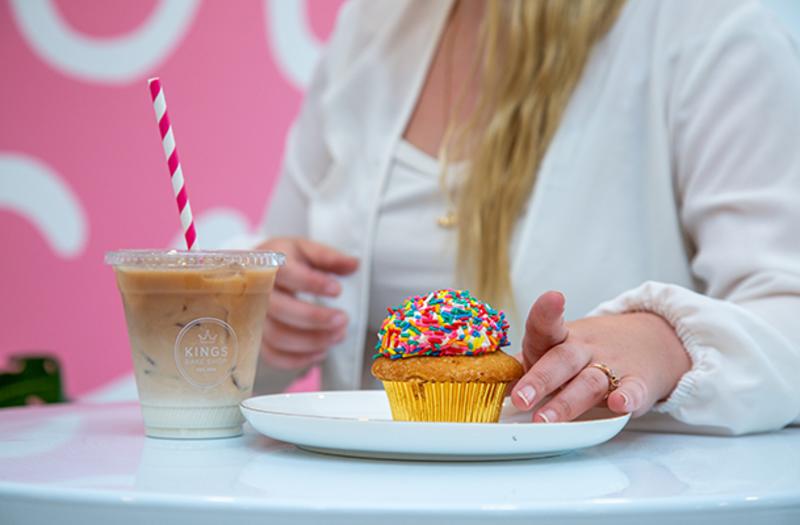 Catching up in Chatham
Day 1
Check in at the Retro Suites Hotel, a boutique hotel that is breathtaking and can accommodate a large group of people with their many themed rooms.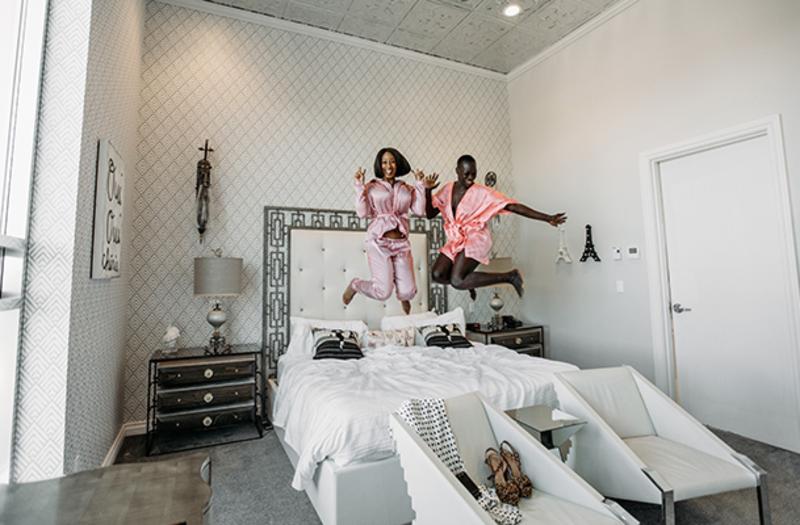 That evening, you can grab a convenient dinner at Sons of Kent, a local brewery that's a short walk away from your hotel and enjoy dinner, drinks, and great conversation.
The Churrascaria Steak House is another excellent choice for dinner and drinks that's nearby. This local restaurant has a delightful European flare and at the time this article was published, is the best rated restaurant out of all 77 options in Chatham on Trip Advisor.
Day 2
In the morning, walk over to Williams St. Café for certified Fair Trade and Organic coffee and breakfast. After you've fueled up, head back to the Retro Suites and get lost in the halls lined with sculptures, art, and murals. The cool vintage vibe makes this boutique hotel stand out as a unique place to stay and a fantastic backdrop for a photoshoot.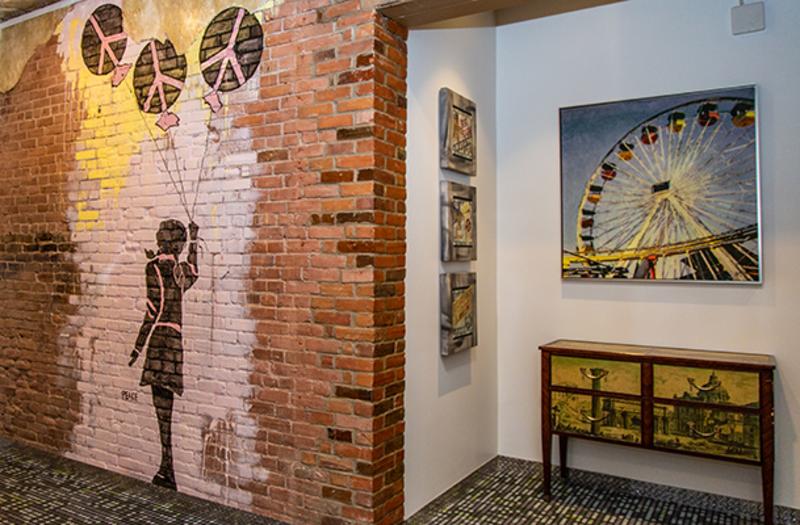 For lunch and dinner you should check out Loaded 2 Go and Frendz Restaurant and Lounge. Both offer great food and are located close to the hotel! 
Day 3
Make sure that you save some time to enjoy brunch at the Chilled Cork before you start your drive. It's on the main floor of the hotel, which makes it a convenient location to eat prior to heading home.  
Living it up in London
Day 1
After you check into your room at the Park Hotel London, put your bags down, walk into the bathroom and turn on the mirror light. This mirror, with a light all around the perimeter, was created for a girls' getaway. You'll have all the light you need to get glammed up before spending a night out on the town.
Once you are ready to go, walk over to Toboggan Brewing Co. and enjoy dinner and drinks. Toboggan Brewing's name is a nod to the fact that London was once a tobogganing mecca in the late 1800's and even their flights of beer come on little toboggans!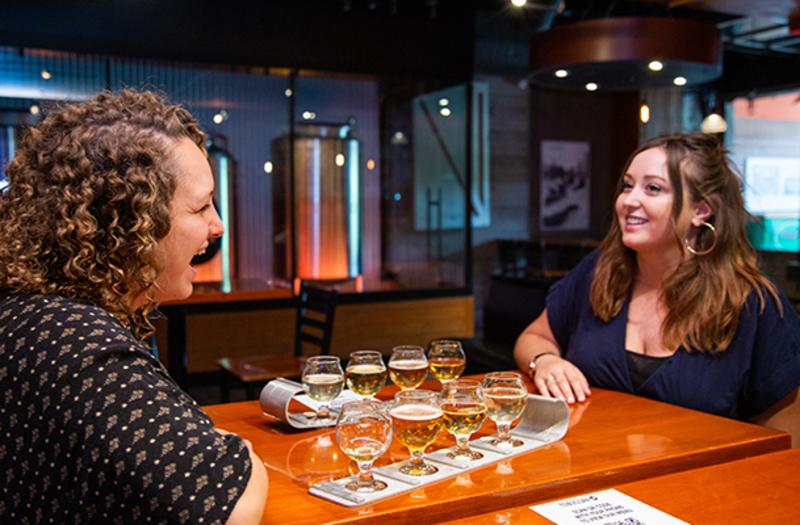 Day 2
For breakfast, check out one of the 18 restaurants that are on site at the Covent Garden Market. They also have an indoor Farmer's Market on Thursdays and Saturdays. Little Red Roaster is one of the venders at Covent Garden Market and they offer all-day breakfast and coffee.
During the afternoon, you'll want to hit up some of the shops along Richmond Row. Folklore Candle Company, Daisy Flowers, or Needs/Wants Boutique are all fun shopping locations that are also locally owned.
After you are done shopping, stop by Ozen Sushi for an excellent meal! They offer authentic Korean cuisine with fusions inspired from Japanese dishes.
End the day playing card/board games and enjoying flights of beer at Anderson Craft Ales. You can order food from EatOA!, as their kitchen is located inside Anderson Craft Ales, which means that you are supporting multiple local businesses in one location. Make sure that you have a designated driver as this location is not walkable from your hotel.
Day 3
Before you head home on the third day, stop by the Black Walnut Bakery Café for breakfast and a latte.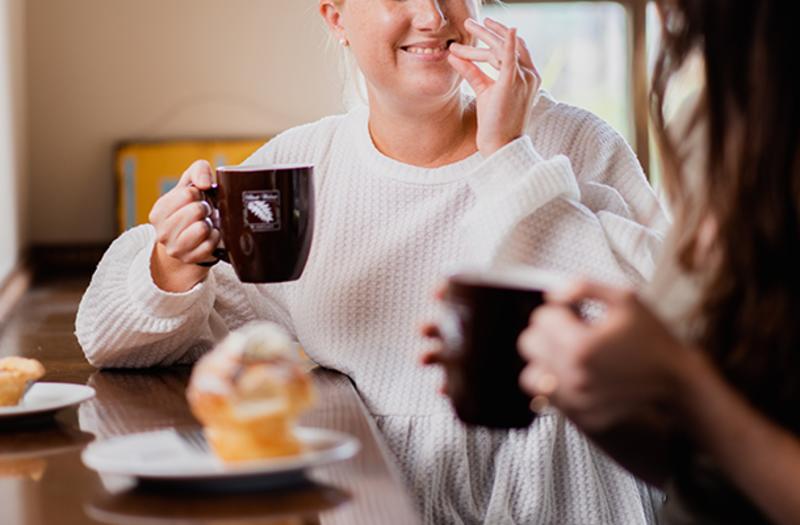 We hope that you and your friends have an excellent time no matter which itinerary you pick! 
Looking for even more unique ways to escape the city for a local getaway? Browse our collection of experiences and itineraries that have been specially crafted for adventurous souls craving the kind of connection that can only be found off the beaten path.