Explore serene views as you travel through Haldimand County! You're sure to find adventure-fueled activities around every corner! This adventure bucket list highlights Haldimand County's outdoor life.
By Water
Haldimand County's lush land has many waterways. Not only is the county's entire southern border located along Lake Erie's scenic shores, but the county's home to a large section of the Grand River, and with the amount of land stretching along waterways, anyone with a passion for paddling, boating, or fishing will love Haldimand County!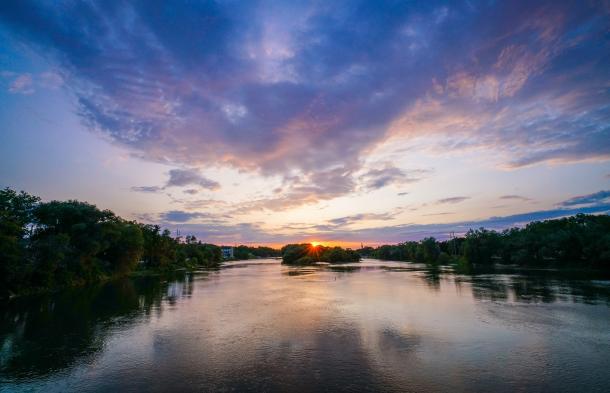 Explore the Grand River by kayak! Grand River Marina brings you up-and-close with the beauty that runs along the Grand River. Haldimand County's location is perfect for those that love to canoe or kayak, with the number of routes and streams available, there is always somewhere new to discover. Paddle your way from one end of the county to the next, as you admire the lush diversity of flowers, trees and wildlife.
Haldimand County has a wide array of waterways for the fishing-enthusiast! Explore the ever flowing stream of the Grand River by canoe or kayak as you fish for bass. If you're keen on a more thrilling fishing adventure, head on over to Grand Sportfishing, based in Dunnville, for a wide variety of fishing tours and packages. Reel-in the fun!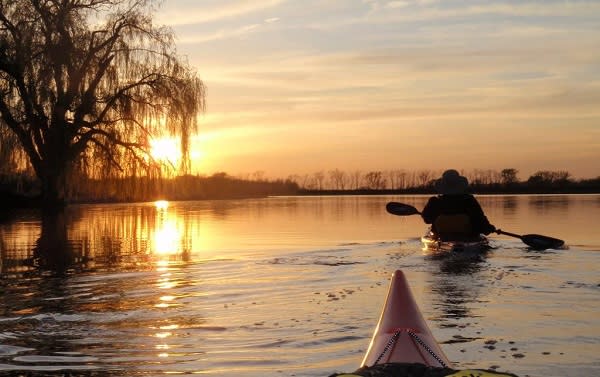 By Foot
Without a doubt, Haldimand County showcases some of the area's most beautiful wildlife and terrain. With vast amounts of farm land, lakeside views, and the Grand River passing through, Haldimand is an outdoor enthusiast's dream. Experience this picturesque county by foot as you embark on trails, nature reserves, and countryside parks.
Make your way by foot and travel along the county's numerous trail networks. The Waterfront Trail, which runs smoothly along Lake Erie, connects the towns and communities that reside along the shore. Chippewa Trail is home to 2.7 km of road through the county's countryside. For picturesque views of the Grand River, walk or cycle the Cayuga Grand Vista that offers you two lookout platforms so you can capture the perfect picture of the river and its natural surrounding. Lastly, Townsend Recreation Trail brings you up-and-close with Nanticoke Creek and its wildlife. These are just a few of the walking trails available in the county! Embark on the perfect trail today!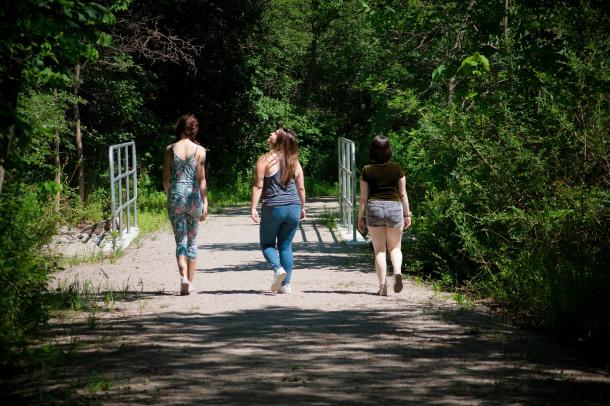 Ontario's Southwest is home to a large variety of parks around the region. Haldimand County, specifically, is home to some of the most picturesque and tranquil natural landscapes around! Rock Point Provincial Park is a nature-lovers dream. Set your sights on sand dunes, exposed fossils, varieties of birds, and plants. Secondly, Haldimand Conservation Area is the perfect destination for camping, swimming, birding, and beautiful lakefront views. Selkirk Provincial Park showcases true beauty from the oak and hickory-lined forests, to the striking marsh fields. Breathe-in the fresh air of these provincial parks, all located in Haldimand County!

By Bike
Not only is Haldimand County's beauty accessible by water and foot, but cycling through the area is bucket list worthy! Explore the vast routes that Ontario By Bike has to offer. Some highlighted routes in Haldimand County include: Hagersville Area Tour, Haldimand Tour, Lakeview Tour, Lowbanks Loop, River Route. Each route takes riders through different terrain, so you can pick which one is right for you! Peddle through rolling hills, shorelines, quaint neighbourhoods and the countryside. Haldimand's cycling routes give you front row seats to some of Ontario Southwest's most iconic sights.
Learn more about what makes Haldimand County a must-see area in Ontario's Southwest by clicking here!
Please take a moment prior to your visit to confirm that the places you plan to enjoy will be operating when you arrive. The partner listings in our Things To Do section are a great resource to find operator websites and phone numbers.