When the weather is not always the best for driving your can still keep up the spirit of dinner parties. Pick your video chat program of choice and enjoy an evening in with friends, no matter where they are. Give each other the challenge of making the exact same meal with as many locally sourced ingredients as possible. And, you can shop for almost all of these ingredients online and use curbside pick-up options.
What recipe should you all cook? This Red Wine-Braised Brisket recipe is a good choice because there aren't too many ingredients or steps so it works well for a cook-off. And, best of all, it has wine as a main ingredient! 😊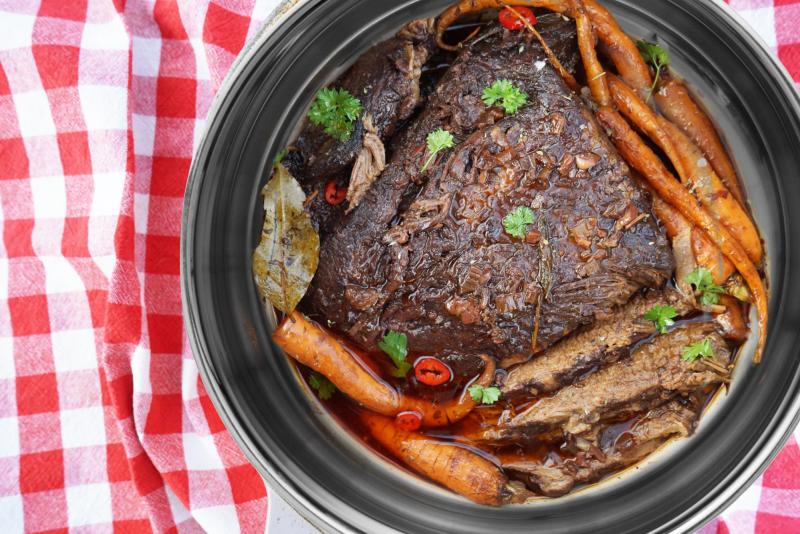 Let's start sourcing those local ingredients. Almost every one of these retailers have online shopping options so you can shop safely.
The Veggies
During the winter, the best bet to source locally grown produce is going to be farmers' markets. Luckily, there at least one market in each part of the region that's open year-round across Southwest Ontario so you don't have to travel far to find one. Dunnville Farmers' Market, Simcoe Farmers' Market, Woodstock Farmers' Market, The Market at Western Fair, Covent Garden Market, Sarnia Farmers' Market, Sarah's Farm Market, and Lee & Maria's can all help you source the freshest veggies for your dish. Beyond getting your cook-off ingredients, farmers' markets to support many local producers at the same time.
The Brisket
For fantastic beef options, these local producers will ensure you have the freshest cuts: VG Meats, YU Ranch, Celtic Ridge Farms, Charlton's Quality Meats, Roesch Meats, and Townsend Butchers Inc., For your convenience, these producers have stores with curbside pickup and some even have delivery options available based on your location. A couple of the farmers' markets mentioned above, Covent Garden Market and the Market at Western Fair, have local butchers too! You can also visit a local butcher shop and ask for locally sourced beef options. You won't be disappointed with the different fresh local brisket will make to your dish.
The Wine
Now for the all important red wine. The recipe calls for a full-bodied red to go into the pot and with so many wineries to choose from in the region, you will have lots of tasty options. Some of the ones I recommend for this recipe are: the Cabernet Merlot from Oxley Estate Winery, Meritage from CREW, Cabernet Sauvignon from Muscedere Vineyards, Dark Quarters from Early Acres Estate Winery, Cabernet Sauvignon from Alton Farms, Frisky Red from Frisky Beaver, and Marechal Foch from Front Road Cellars.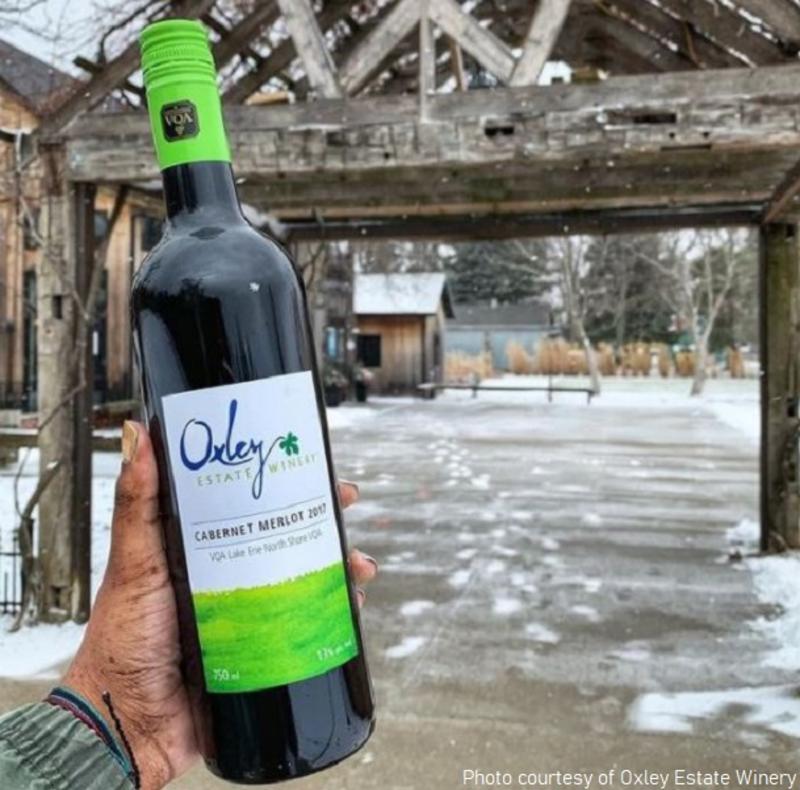 Be sure to pick up extra bottles because you'll want to sip some of these amazing wines with the finished meal. Each of these wineries has online ordering options with curbside pickup for your shopping needs and many have delivery in the local area and beyond based on quantity.
Now you are all set to start cooking your main course!
What about after the meal you say? Well, one of my favourite winter beverages is mulled wine and I like to have it at the end of the evening to wrap up that day. I think it'll also make a perfect accompaniment to a wine themed dinner.
Mulled Wine
Add 1 bottle of Rush Creek Wines Spiced Apple wine to a pot along with: 200 ml of apple juice, 50 ml of Bonnieheath Estate simple syrup, and 3-4 cinnamon sticks. Cook on low heat until it reaches your desired temperature and then add ½ an apple cut or into slices. Serve in a mug with an additional cinnamon stick. Enjoy!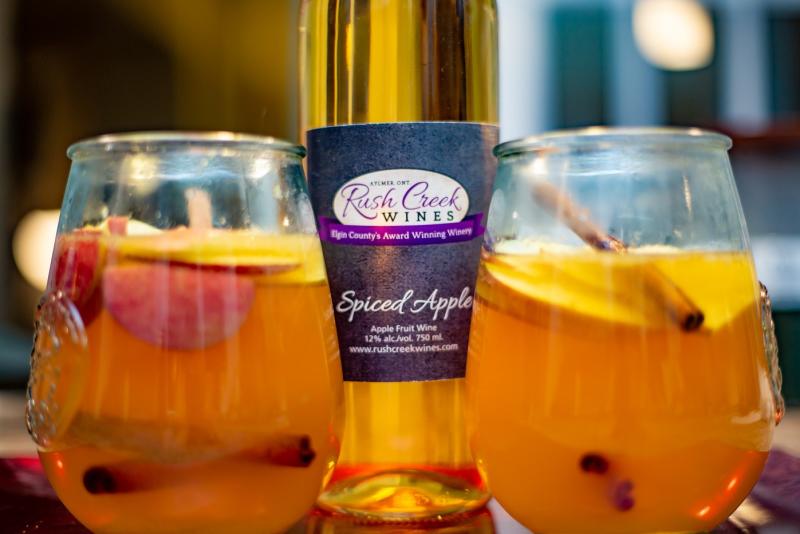 Still want to enjoy a mulled wine without making it yourself? Grab a bottle of Warm 'N Cozy from Sprucewood Shores Estate Winery. All you have to do is pour it into a pan and heat it up!
Cheers!