Narrowing down where to go for lunch or dinner can sometimes be difficult with all the great places in the community. We've cultivated a list of the top restaurants that are locally sourced based on TripAdvisor reviews by those who've checked them out from all over Ontario's Southwest to make narrowing down a place easier! If you are a local, many of these restaurants offer deliveries or curb-side pick-up. If you aren't a local, make sure to add these restaurants to your "to-eat-at" list when it is safe to do so!
Known for: seasonal local ingredients, banana bread cheesecake, scallops, lamb
Twisted Lemon is a local Haldimand County restaurant run by a wife and husband team that are redefining "fine-dining". They've turned their creative and tasty menu items into Take & Bake meal kits. Those that purchase these kits can join the owner, Chef Dan Megna via a Zoom class to learn how to make Twisted Lemon favourites using the ingredients within the kits.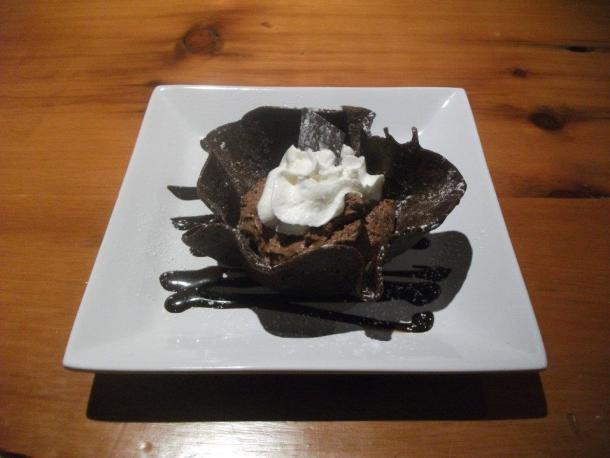 Known for: sweet and savory crepe creations
The Crepe House offers a variety of crepes to satisfy all your cravings at breakfast, lunch, and on weekends, dinner. They are not currently open, but they have plans to open in some capacity later this month.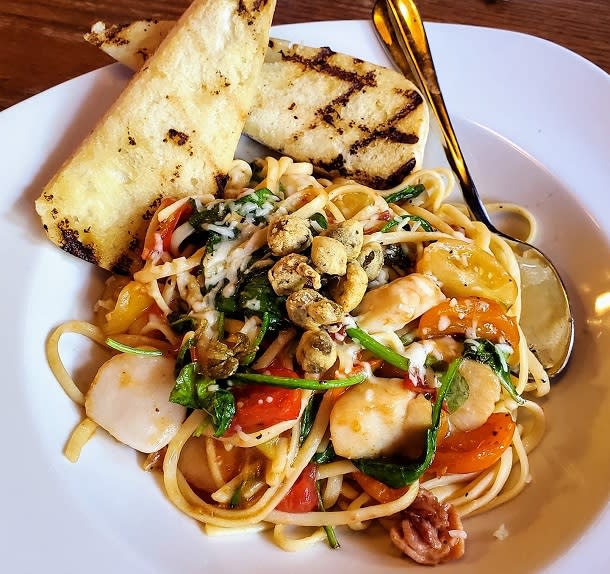 Known for: risotto balls, club sandwich, pizza
Finkle Street Tap & Grill is an award-winning Woodstock local restaurant that is highly recognized for the service and food. They shut their doors during the pandemic to make internal improvements that will keep their customers and employees safe when they open their doors again.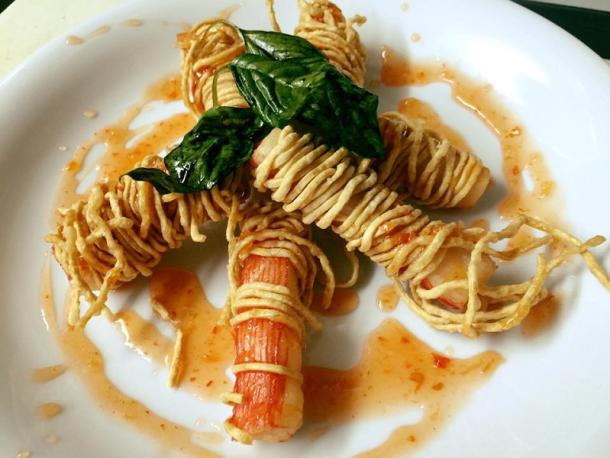 Known for: Thai food, green curry, and dumplings
For over a decade, Le Cafe Siam has been serving Thai food in Ontario's Southwest. If you're looking for your next favourite Thai restaurant, try Le Cafe Siam today! And yes, the kitchen is open for delivery and take out.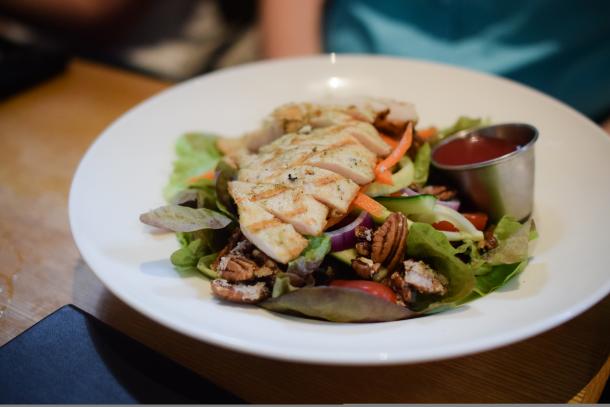 Known for: their wood-fired pizza, Caesar salads, and crab cakes
The Clock Tower Inn, as the name suggests, is located in a historic clock tower, and the great dishes served compliment the décor well. The crab cakes are often highly recommended, and for good reason! For the time being, Clock Tower Inn & Bistro is offering a limited menu for take-out. But don't worry, you can still order their famous crab cakes from the limited menu. We checked for you.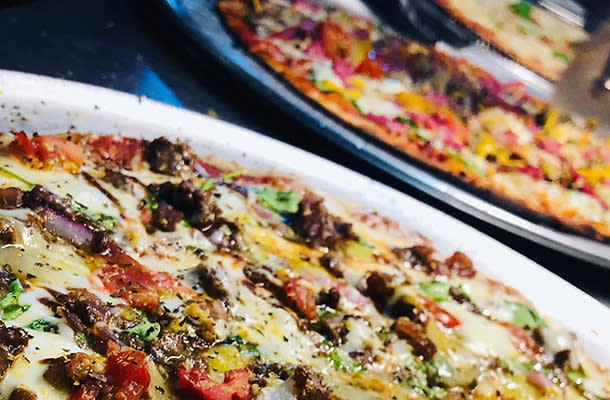 Known for: thin crust pizza, vegan and gluten free pizza, avocado toast
Customers rave over zen'Za Pizzeria's delicious pizza and fantastic service. They offer both a "Plant-Based Menu" and a "Not-So Plant Based Menu" and meet a variety of dietary needs without sacrificing taste. Curb-side pick-up for those that pre-order with them over the phone, see their website for details.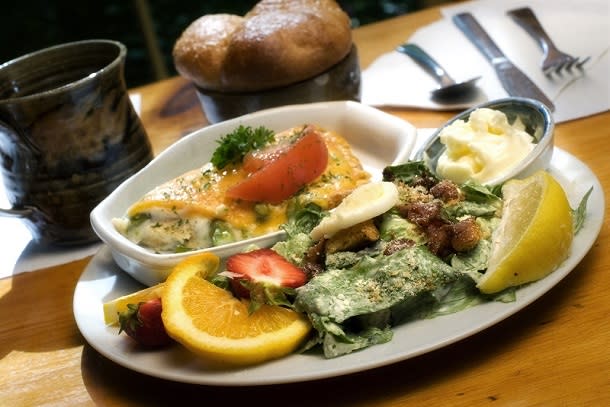 Known for: soup, tea, muffins, home made bread
The Pinecroft Green Frog Tea Room is a family run restaurant that operates as part of the Pinecroft bed and breakfast. When it is safe, visitors should check out the pottery studio and giftshop. Until then, Aylmer locals can still order food from the Pinecroft Frog Tea Room for take-out.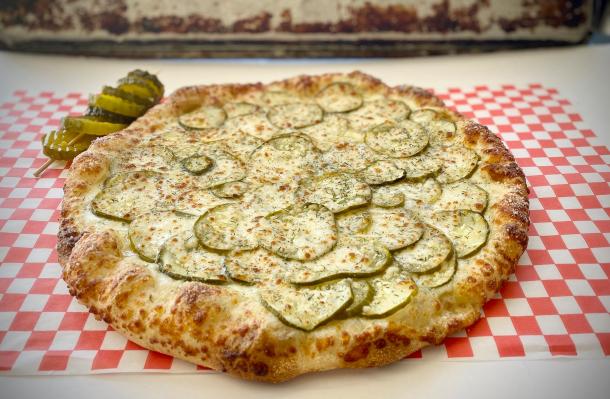 Known for: pizza, cannoli, pulled pork, pie, wings
This family owned gourmet pizzeria has been Sarnia staple since 1979. They offer delicious, homecooked sides and pizza toppings that are crafted with care. At this point in time, they are open with a limited menu, hours, and offer deliver so that they can keep their employees and customers safe.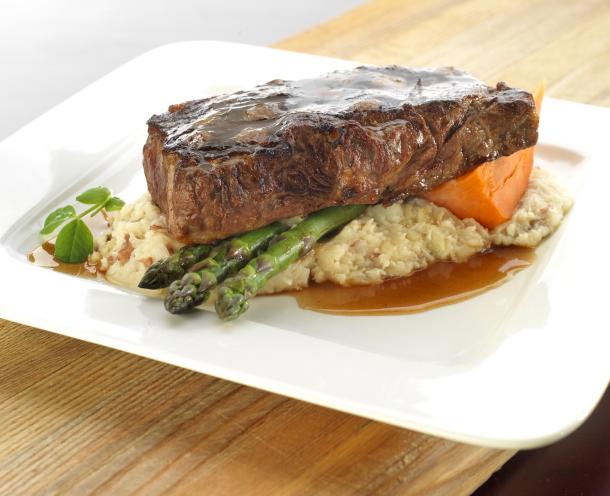 Known for: churrasco chicken, steak, home made soup
Chatham locals are still able to enjoy authentic Portuguese cuisine thanks to the take-out menu offered by Chatham Breakfast House and Grille Churrascaria. This restaurant is giving back to the community by lifting spirits at a local nursing home by safely providing residents with a delicious meal, and by collecting food cans.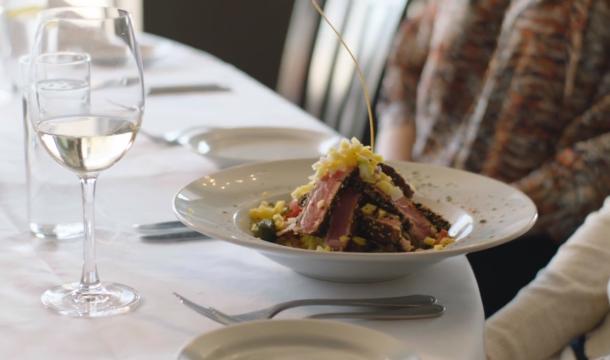 Known for: squash soup, pasta, beef tenderloin
Mezzo is all about the customer experience. They've created brilliant gourmet boxes that are available for take out Thursdays to Sundays. These take out boxes are the perfect Zoom dinner date companion meal and allow Windsor locals to stay safe and stay home, but still eat well.
Looking for a new place to eat, or a nice place for a date night? Try one of the restaurants mentioned! Ontario's Southwest has many great places, some of which are featured in our Next Stop: Taste video series. Be sure to check it out and discover your new favorite place!
---
---