With the longer days and warmer nights of summer upon us, the wineries of Ontario are ready for us to flock back to them. After a long winter, nothing quite says summer like sitting outside looking out onto a vineyard and sipping a glass of wine.
While we are blessed to have some incredible wineries in the region, the larger and more widely known ones tend to be the first on people's lists. While larger wineries are nothing to scoff at, visiting them (especially on an evening or weekend) can sometimes involve crowded spaces and limited seating. If you're looking for time and space to savour a more personalized wine-tasting experience, heading to one of the more intimate wineries in the region is a great route to take.
We've done the work for you, and put together a list of the coziest and most intimate wineries across the region. These wineries give you a chance to meet the winemakers and talk to the families and community members behind the wines. Intimate wineries' quiet charm and peaceful atmospheres offer the gift of enjoying life at a slower pace while appreciating the beauty of southwestern Ontario.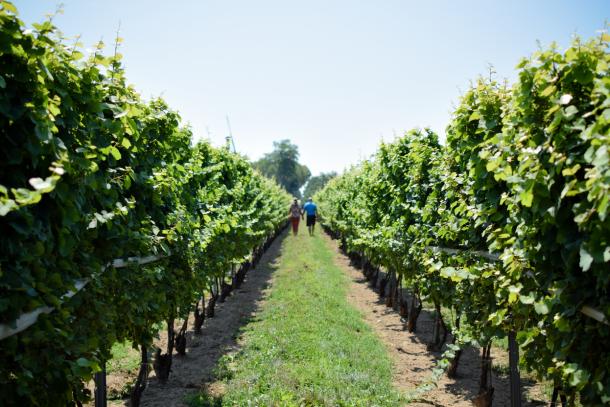 St. Williams
Located on a picturesque lookout onto their fields atop the wet and lowlands of Turkey Point, Inasphere is the ideal place to see what an intimate winery experience is all about. The Bosgoed family farm is primarily a vegetable farm and market, where they grow and sell their vegetables year-round. They are a younger winery, and began producing wines just a few years ago.
They have a cozy tasting room with a bar to sample all their wines, and a few outdoor seats on their quaint patio. The piece de resistance of a visit to Inasphere is to grab a seat on one of their Muskoka chairs looking out at the view of their fields and Lake Erie. It's a photo op that is not to be missed in the region. Make sure you try one of their Rieslings during your visit.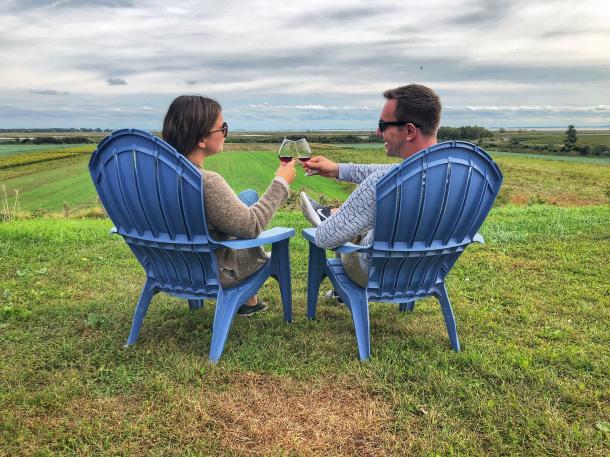 Amherstburg
Located on the EPIC (Essex Pelee Island Coast) Wine Country trail, Dancing Swallows is another idyllic winery, sitting on a peaceful, historic farm property with a big red barn. The Hutchins Farm has been family owned and operated since the 1880s, with five generations of the family working the farm over the years. The grounds have gone through many changes during this time, and it's definitely worth hearing about their story during your visit.
Their "outdoor tasting lounge" boasts plenty of Muskoka chairs and picnic tables for you to sit at and enjoy an intimate tasting moment. Depending on the time of your visit, you may even enjoy a tasting around the fire pit, or watching the sun set over the surrounding fields. This region is known for their Riesling and Baco Noir grapes, so make sure you give each of these a sample on your visit.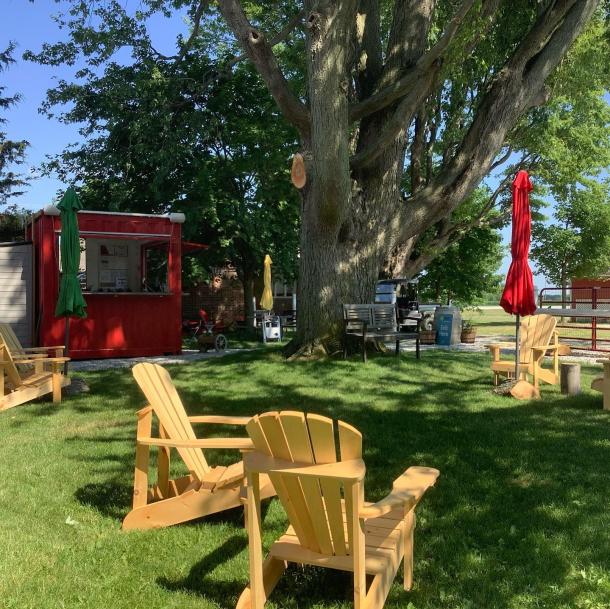 Image by Dancing Swallows Vineyard 
Ruthven
Another winery on the EPIC wineries trail, Aleksander Estate Winery is family owned and operated and makes their wines purely from local grapes. While it may be a little farther away from some of the other wineries in the region, it is definitely worth the trip.
The owner, Lukasz Bemben, knows more than a thing or two about wines. His father opened the winery over 30 years ago, so he's been learning about these wines for most of his life.
Be sure to consult on the wines you should sample when you come, but the Baco Noir is a favourite. They are known for having an incredible selection of delicious wines, though, there are certainly many other stars among them. They have a lovely outdoor seating area where you can enjoy a tasting overlooking their vineyards, and you can even order a charcuterie board to have outside while you sip.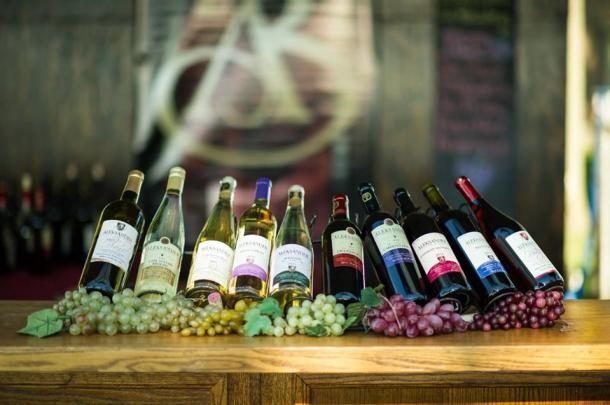 Thedford
Owned and operated by the Hardmans, Shale Ridge is both a winery and a cidery. They focus on a modern approach to creating wines and ciders, with an emphasis on only using farm-fresh ingredients in their wines.
This intimate winery features a cozy shop and tasting room on their farm. There are cute benches and Muskoka chairs to sit at outside as you sip, overlooking their picturesque pond. There are a lot of favourites at this local winery, including the Farmerette Rose.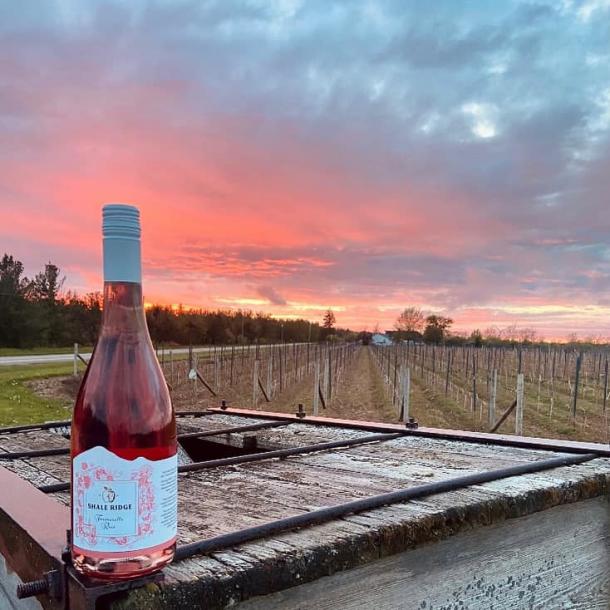 Image by Shale Ridge Estate Winery.
Chatham
This cozy winery sits on a charming and historic property with their own vineyards. It offers a diverse selection of wines to choose from, and the atmosphere, store and owners are helpful and accommodating. It's located close to town, so it's a quick and convenient place to visit from Chatham.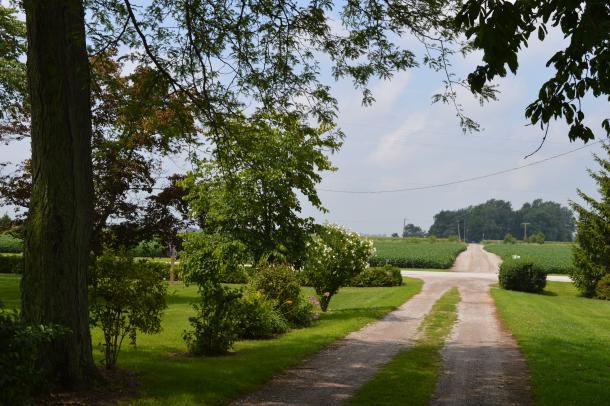 Simcoe
Located just south of the town of Simcoe, this small and cozy winery is a nice place to stop if you're in the neighbourhood. They have a little storefront, with a selection of cider and fruit wines to try. This small winery isn't open at all times, so make sure you call in advance before your visit.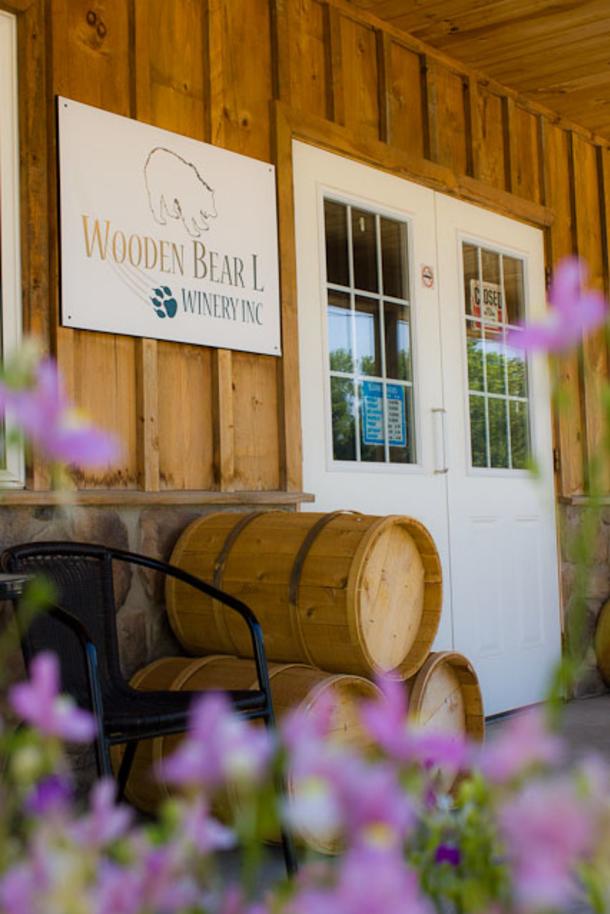 Cozy & Intimate Fruit Wineries
For those who aren't as keen on wine, or for those looking for a new adventure, then the world of Ontario fruit wines is yours for the taking. These fruit wineries all use locally sourced fruits from our impressive farms to make their wines come to life.
If you're new to the world of fruit wines, they are delicious on their own, but they can also be spritzed with soda water or served over a fruity dessert if you're in the mood for a fun treat.
Kingsville
Located just outside of Kingsville surrounded by the EPIC winery route, Black Bear Farms is a family owned and operated winery. The owners are kind, friendly, personable and laidback. You're in for a treat at this memorable fruit wine. And if you're keen on sweet wines, this is definitely the place for you.
The variety of fruit wines they have is vast and unique. Think gooseberries, elderberries, pears or muskmelon. Plus, the owners are wonderful about allowing you to sample the wines before you buy, so you can get exactly the taste you're looking for.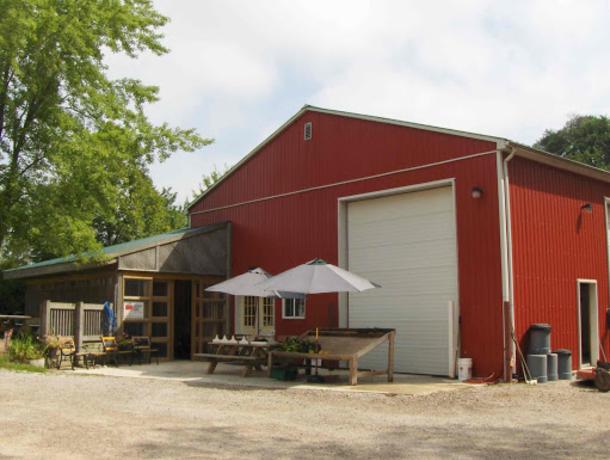 Dunnville
Bains Road Cider is owned and operated by Geoff and Melissa McDonald. They bought and renovated an old mushroom farm in the late 2000s, and turned it into Haldimand County's only winery.
This small winery's mission is to create fruit wines and ciders from excess fruit around the region with flavours like sour cherry and sparkling peach. Their environmental approach to creating wines makes for a company you can get behind supporting, and it's definitely worth a stop!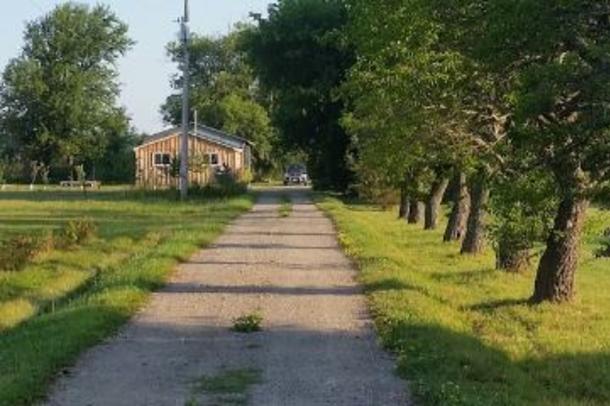 Aylmer
This Elgin County fruit winery has been locally owned and run for 25 years. What began as a way to use extra fruit harvested from their farm fields quickly turned into its own endeavour, including fruits not always found regionally.
A visit today means you'll be met and greeted by the fun-loving and memorable staff which includes their winemaker, Ron Barr. They have wines with flavours like Saskatoon Berry, kiwi, purple plum and nectarine. Samplings at the winery are always free, and you'll be sure to walk away having tried something unique.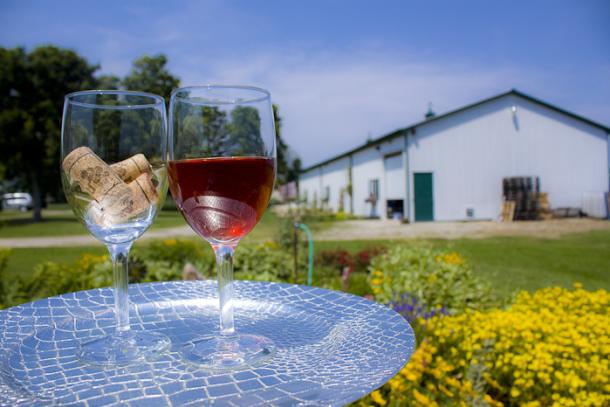 Lakeshore
Wagner Orchards is not only known for their pick-your-own apple orchards and farm-fresh market and bakery goods, but for their delicious fruit wines, too. Their wines incorporate flavours like grapefruit, cherry, raspberry and (of course) apple. Guests are also fans of their sparkling ciders, which you can sample or purchase on your visit, too.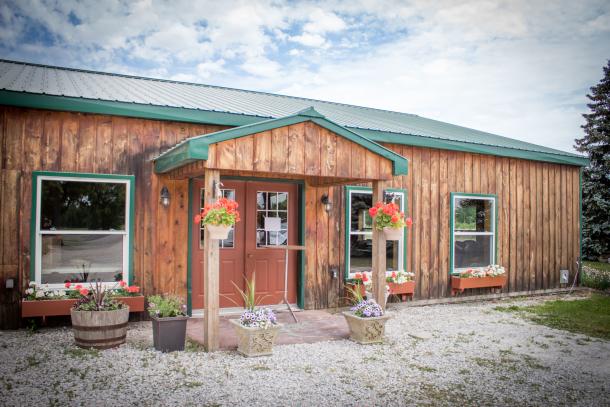 ---
To learn more about what you can expect when exploring in Ontario's Southwest and how businesses are trying to keep you safe and following government guidelines, click here.
---
Bri Mitchell Bio
Bri is an Ontario native who loves writing about travel experiences to discover in Ontario, including all things nature, food and culture. You can find her canoeing, swimming and visiting farmers markets across Ontario in the summer, and snowshoeing or curling up with a good book and an Ontarian Pinot Noir in the winter. You can follow along with her journeys on Instagram @mstravelingmitch.