Independently owned small businesses are the heart of communities. They are owned by your neighbours and not only are they investing their livelihoods into the towns and cities we call home but also sharing their passions with you.  The pandemic has been very hard on small businesses and after the rush of the holidays, the winter months are going to be a critical time where they really need the most support from us all. 
There are a number of small ways you can support local and independent businesses in your communities that will make a BIG impact: 
Buy Gift Cards
Purchasing gift cards injects much needed cash flow into a business during a time when sales have slowed after the holiday season. If you can invest in gift cards, many businesses offer digital options. You can keep the gift cards for a later purchase for yourself at business after it opens to in person visits again or you can give it as a gift for birthdays, anniversaries, or other upcoming holidays. Reminder, Valentine's Day is just weeks away now. 
Leave a Positive Review Online
You don't have to wait until you visit a business again to write a review, hop onto any review website and leave a positive review for your favourite local business from your previous visits. Positive reviews really make a impact. Did you know studies show that nearly 90% of consumers trust online reviews as much as personal recommendations.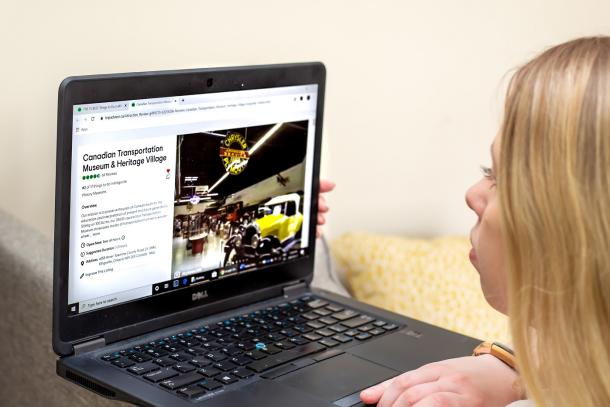 Connect with them on Social Media
Simply by following your favourite small businesses on their social channels, you're giving them a digital boost. This digital boost helps small businesses show up in online searches more frequently when consumers are looking to make a purchase. Plus, you'll get the latest information about new products and services first!
Shop Online
More businesses have started offering online shopping than ever before. See if the products you're searching for are available from a local independent businesses before you seek out the big A to Z retailers. You'd be surprised how many shop local options you have online now.
Order Take-out & Curbside Pick-up
Your go to eateries, craft breweries, wineries have shifted to start offering their menus to go so you can enjoy their products at home. Seek out the options you have available to support your favourite restaurants and food & drink producers when its time for your next meal. Give them a call directly to place an order whenever possible because those big food delivery apps take a huge chunk of the valuable revenue independent business need right now. We've collect your takeout, curbside, and delivery options in each part of the region into a single list. Access it here.
With lockdowns and stay at home orders in place, we recommend that locals stay home as much as possible and use this article to inspire future travel. Only venture out for essentials and if you feel comfortable doing so safely and in accordance with health guidelines. Better yet, buying gift cards and shopping online is a great way to show your support for these local businesses while staying safe. 
Start supporting local at these regional partners
To learn more about what you can expect when visiting businesses in Ontario's Southwest and how businesses are trying to keep you safe and following government guidelines, click here.
As recommended by public health guidelines, play stay home as much as possible and limit exposure to those outside of your household. Use online shopping, delivery, and curbside pickup options whenever possible.
---
---