Shopping local has many great benefits. Not only do you support small businesses and boost the local economy, you also discover unique items you won't find elsewhere. Surprise the people on your list and gift them something unique this holiday season.
These are some of the local businesses across Ontario's Southwest, that can help you surprise your friends and family without you having to go searching far and wide.
It doesn't get more unique than the hand-crafted metal designs at Murals in Metal. You'll find art, murals, signs, fire pit rings, privacy screens, and much more at this Lucan business. They can even do custom orders, be sure to check their availability for the busy holiday season.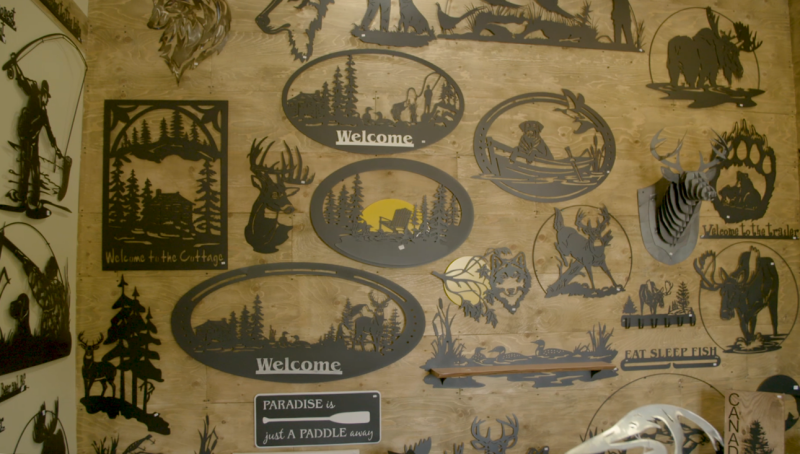 With one-of-a-kind in the name, you know there are going to be plenty of unique items available at Canada's largest antiques and collectibles market. Located in Woodstock, One-of-a-Kind is home to three floors of small retailers offering antiques and collectibles from decades past and from across the world. There are also plenty of brand-new items too including furniture, art, and more.
Speaking of antiques, you find unique pieces at Haldimand House in Caledonia, with some even available online. Additionally, this marketplace is home to local vendors with their own unique boutiques featuring items like candles, fashion, home décor, and items specifically for bikers. If you know someone with a need for speed, head to the online Toronto Motorsports Park shop to buy them a racing experience in an exotic car on a race track!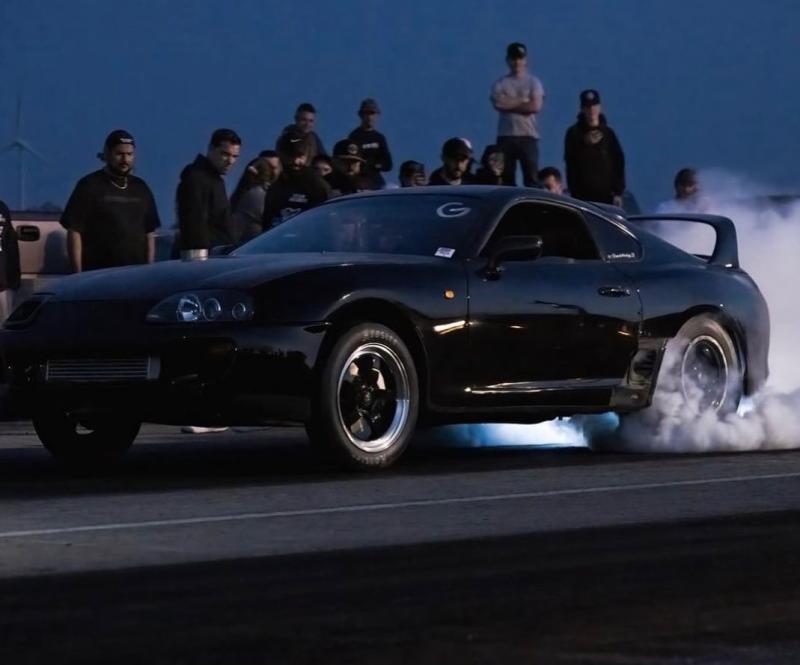 For those seeking a truly unique and enchanting gift, Purely Wicked offers an array of magical items. Their Luxury Crystal Advent Calendar for 2023 is a perfect example, combining the traditional excitement of counting down to Christmas with the mystique of healing crystals, providing a daily surprise that is both luxurious and mystical​.
Located in the historical village of Sparta in Elgin County, Sparta Country Candles has been a popular destination thanks to their own brand of candles. Shop from 25+ different scents including seasonal varieties such as Santa's Bake Shop, Snowy Cedar and Festive Memories. Best of all, all candles are available online with shipping Canada-wide! If you head to this quaint store in-person, try their line of tasty fudge!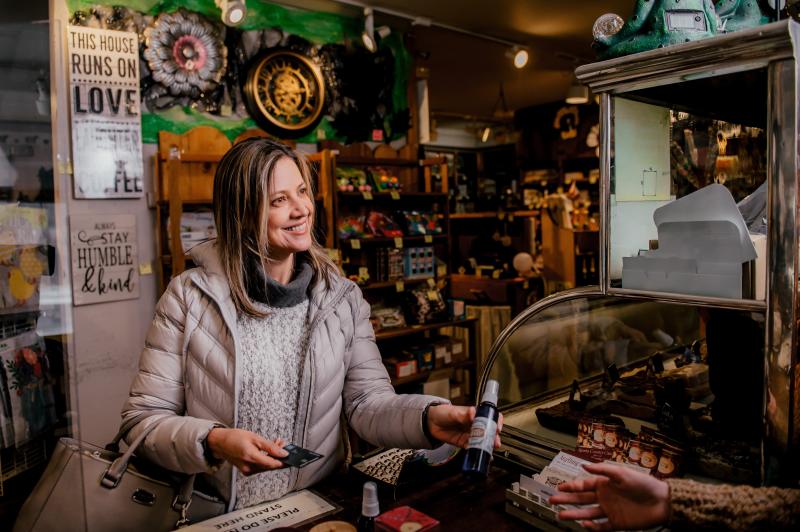 The inventory you will find at Birdie's Nest is unique to their stores. They personally source the products directly from the craftsmen who make them. The online store has a great collection of hand-crafted items, keepsakes, fashion, home décor, and more; all of which can ship across Canada. When you visit the store in Chatham or the second location in London, you'll have access to an even bigger inventory of uniqueness.
The free-blown, vibrant and colourful glass items from Soffi Studio make for a stunning gift. Since each piece is free-blown, no two pieces are the same. You can choose from so many different shapes like bottles, cells, drops, and leaves to wall installations and completely custom designs.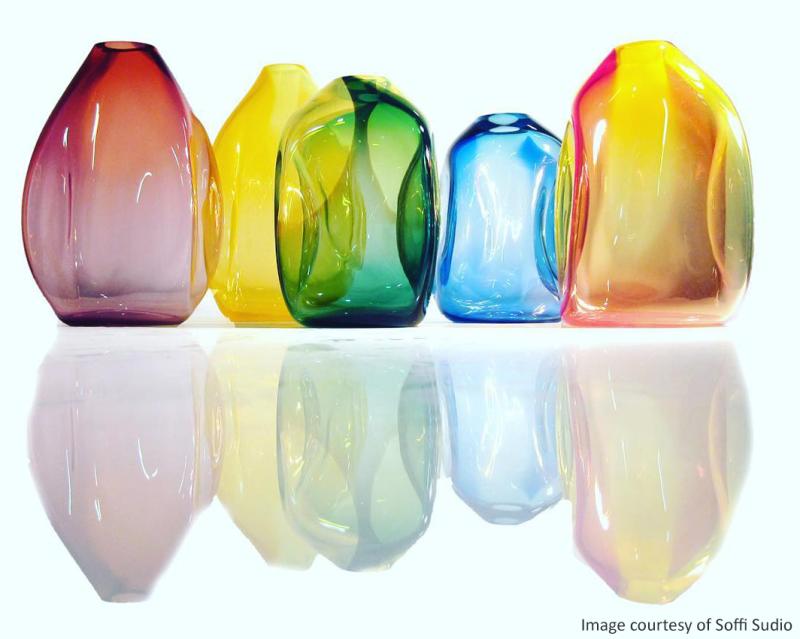 The elves agree, featuring items from over 100 Canadian artists, you will be spoiled for choice. The Barntique has become a destination for locals and tourists to enjoy the beauty of handmade.
In gardens cared for with old-fashioned farming practices, Forest Glen Herb Farm grows culinary and fragrant herbs, dried flowers and herb products that you won't find elsewhere. Shop their home-grown extensive product line, plus teas, spices, honey, and more in the main barn at the farm. Make sure to visit during their open house from November 25th until December 24th for complimentary mulled cider on the weekends and tea during weekdays.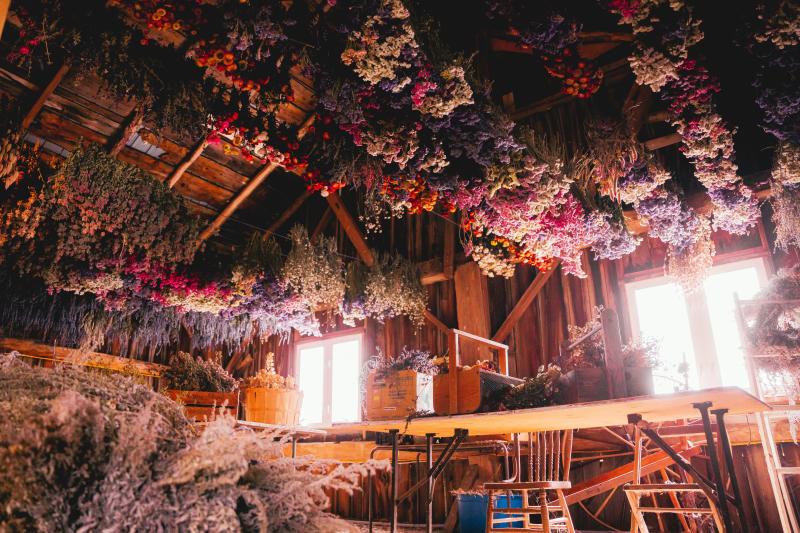 If you are on the lookout for a funky gift, Uber Cool Stuff in London should be your first stop. They have an extensive collection of toys, games, quirky art, gadgets, and more. 
We could have made this list infinitely long, but no one would read such a long article, so we pulled together some unique choices. Looking for more? Click here for sustainable gift ideas.