If your friends and followers are getting tired of boring brunch pictures, perhaps it's time to find some new fodder for your social feed! This two-day tour in and around Oxford County and London offers endless options for fresh photo ideas but be warned: these insider experiences are so much fun you may forget all about capturing the moment on your phone!
Day 1
Kick off the day with a hearty breakfast at Pancake House in Woodstock, but given your next activity, you may want to go light on the coffee!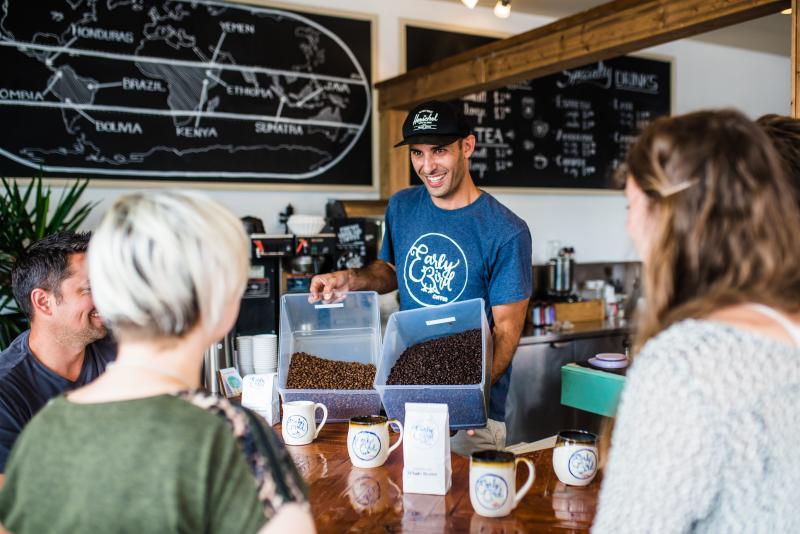 Next, make your way next door for a personalized coffee roasting lab experience at Early Bird Coffee. In addition to tasting a variety of coffees, you'll select which type of roast you'd like to create and then get to package up a bag of those beans to take home. 
With all that caffeine coursing through your veins, you'll have lots of energy for an interactive experience. Depending on your interests and the time of year of your visit, fun options with incredible photo opportunities include:
The Nith River, Perennial Pallettes, and Harvest Brunch all include a meal. But if you choose the Flower Farm experience or another activity that doesn't include food, you can take lunch on the road and spend some time touring and tasting your way along the Oxford County Cheese Trail. Pro-tip: even if you have eaten lunch already, bring a cooler bag with you and purchase local cheese to enjoy later when you're hungry again!
A selfie in the cheese room at Mountain Oak Cheese or Gunn's Hill Artisan Cheese will have all your followers curious to discover your decadent, dairy-filled destination! 
Gunn's Hill Artisan Cheese is close by the Perennial Palettes and Flower Farm experiences, while Mountain Oak Cheese is located right by the Nith River and Harvest Brunch experiences. If you are coming from the Harvest Brunch experience, you can stop for a beautiful hike at Chesney Woods on the way to Mountain Oak Cheese. Parking for this trail is at the road. We recommend using the AllTrails app to help navigate the main trail.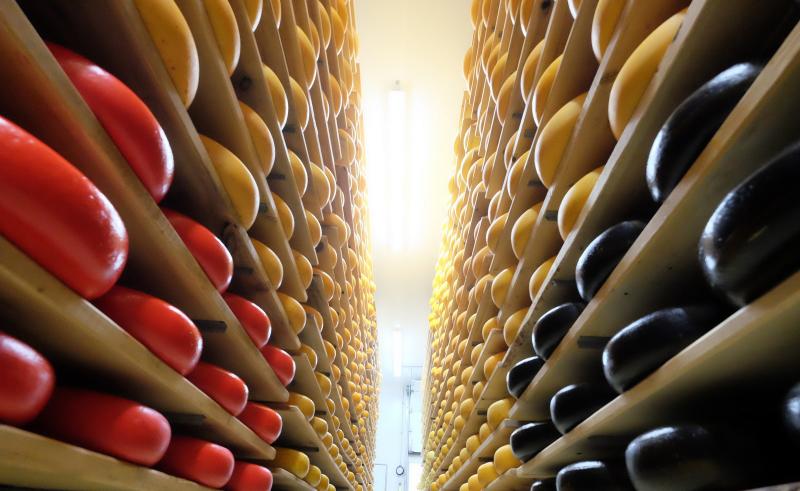 Wrap up a busy day enjoying a selection of small plates, boards and flatbreads at Ironworks Kitchen or head to Ingersoll and check into a beautiful room at the historic Elm Hurst Inn and Spa. For dinner, choose between a delicious meal in the Inn's dining room, or venture out to KALOS for an unforgettable culinary experience in the Oxford Hills.
Day 2
On your second morning, make your way toward London for another fun-filled day. Fuel up with a delicious breakfast upon your arrival at The Early Bird, The Singing Chef, or Black Walnut Bakery Café, or just enjoy a fantastic cup of coffee at Locomotive Espresso.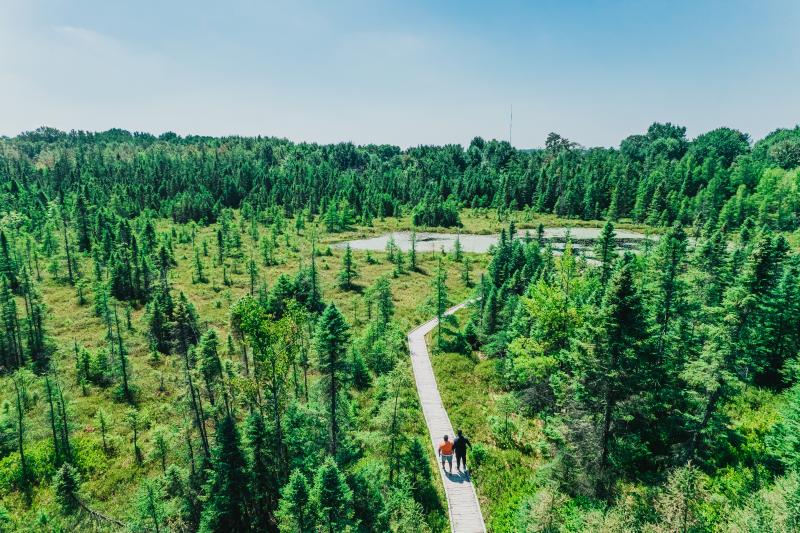 Walk off breakfast with a brisk morning hike exploring one of the Forest City's most beloved parks.
If your morning hike leaves you eager to get in even more steps, enjoy a walking lunch exploring the Old East Village's Dumpling Trail and Libation District.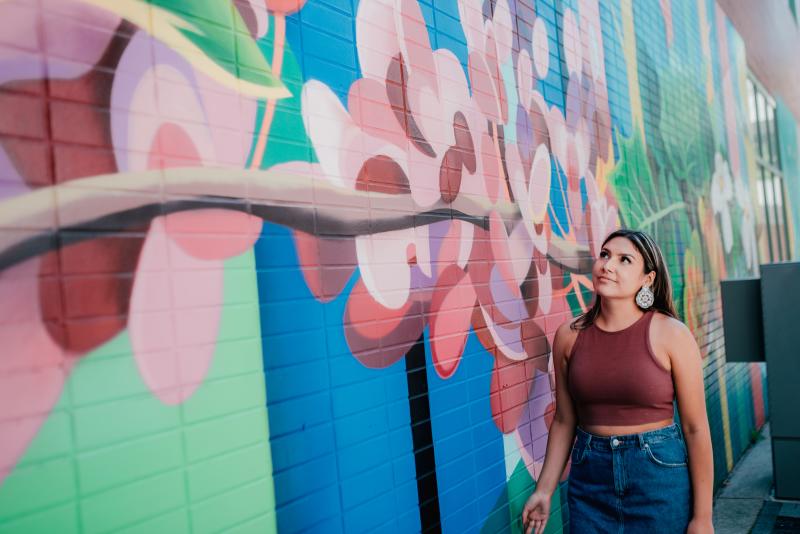 Be sure to keep an eye out for London's fascinating murals, including: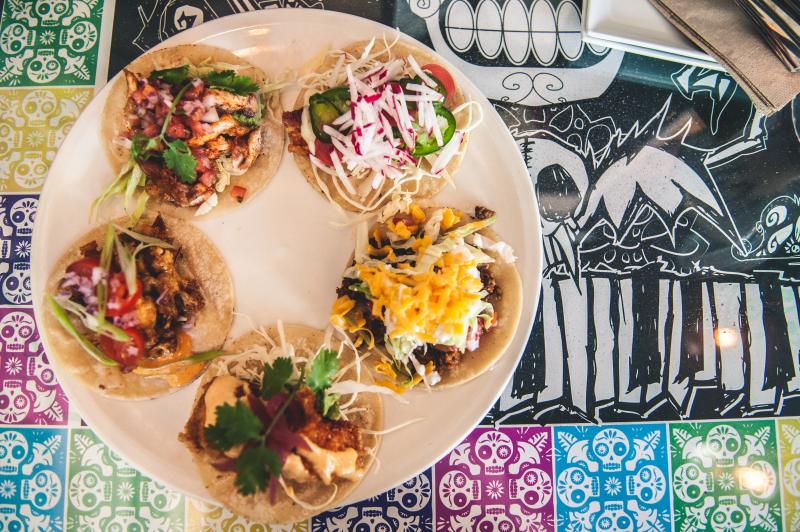 If your legs are ready for rest, break for some lunch at a local favourite, like Plant Matter Kitchen, Los Lobos, or Burger Burger.
Make a plan to stir or shake things up for the afternoon. Forest City Culinary Experiences offers hands-on, from-scratch cooking classes that will help you master the art of French or Italian cooking basics, like soufflés, sauces, homemade pasta and more. Paradigm Spirits Co. offers a Cocktailing Essentials experience where participants join mixologists in creating two cocktails in a fun and interactive group class.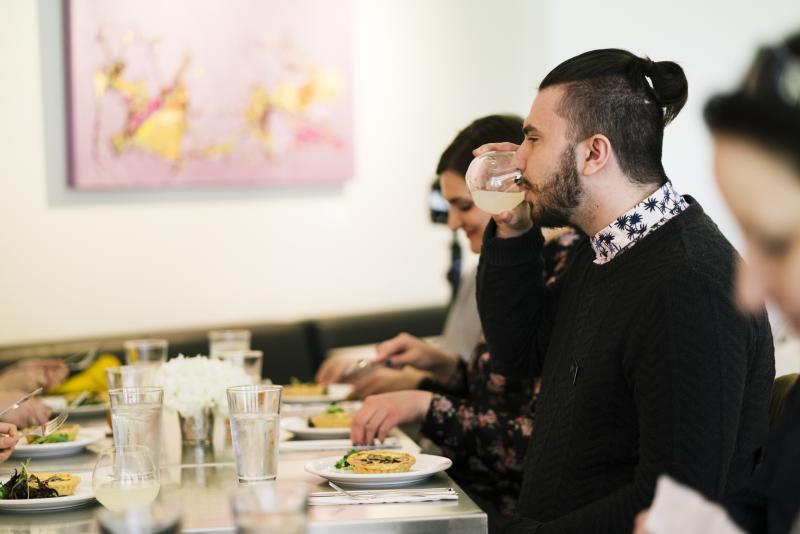 After your class, check yourself into a lovely hotel. Idlewyld Inn and Spa, Delta Hotels by Marriott London Armouries, and Hotel Metro are all unique choices.
No matter what you're in the mood for at dinnertime, London has you covered!
After dinner, catch a show at the historic Grand Theatre. This beautiful venue's event calendar offers something for everyone, from plays and concerts to comedy shows and Shakespeare.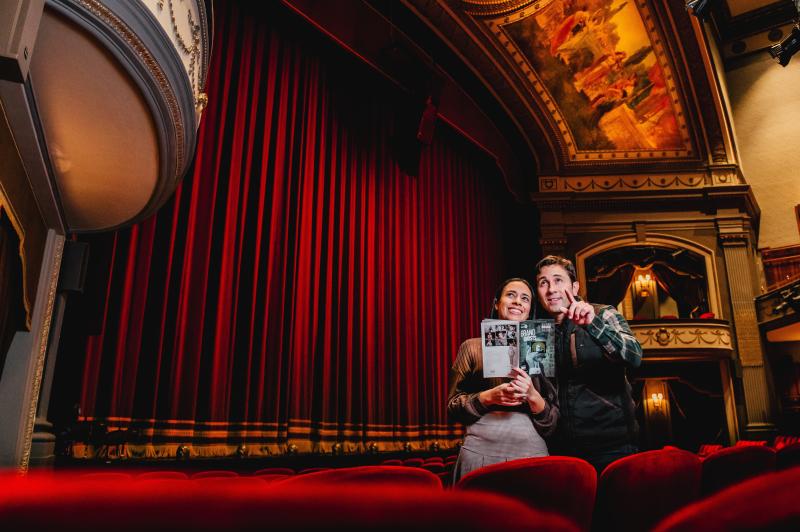 Looking for even more unique ways to escape the city for a local getaway? Browse our collection of experiences and itineraries that have been specially crafted for adventurous souls craving the kind of connection that can only be found off the beaten path.