While some cyclists prefer hard-core riding vacations that are all about the miles, others prefer their rides that give them lots of opportunities to stop and smell the roses. This two-day cycling getaway showcases the Whistlestop Trail, an off-road ride between St. Thomas and Port Stanley. While the trail is only approximately 15 km long, the 24 Whistlestops located along and just a short ride off the path can easily turn your tour into a full-day ride. If you'd like to experience The Whistlestop Trail but would rather not bike, the itineraries below can be easily enjoyed by driving from stop to stop in a vehicle as well.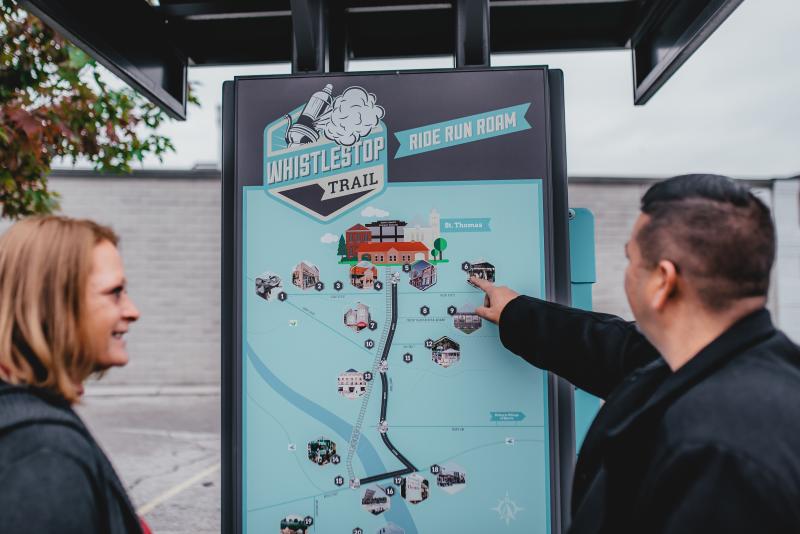 Day One: Morning
Start with a stop in Port Stanley to drop off your bags where you'll be ending your ride and spending the night. Excellent choices include: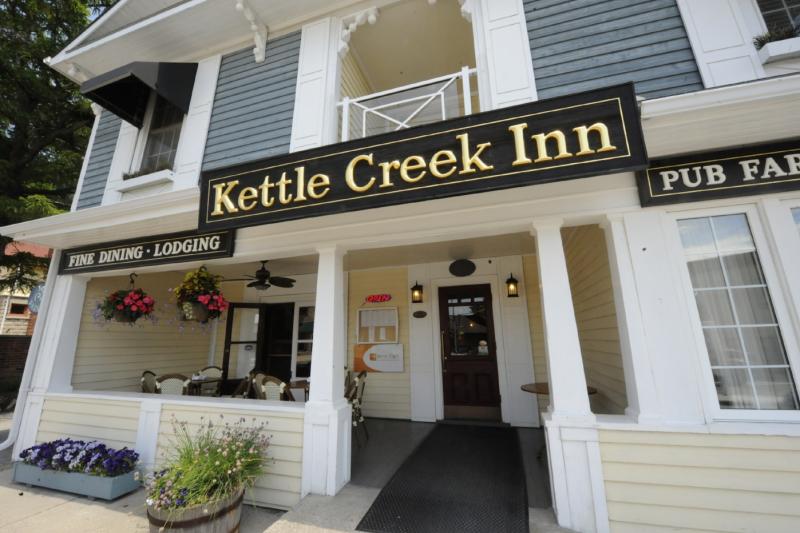 Then, drive and find a place to park your vehicle in the friendly town of St. Thomas. If it's a Saturday, the Horton Farmers' Market makes for a perfect first Whistlestop. This historic market has been bringing farm-to-table flavours to St. Thomas since 1878. Streamliners Espresso is another great option if you need a pre-ride caffeine kick.
Because working in all 23 of the remaining Whistlestops could be challenging, choose from one of the following four themes. Be sure to build a few refreshment stops in along the way at places like Shaw's Ice Cream Dairy Bar in St. Thomas and DeBackere Farm Market, just outside Port Stanley. To curate a personalized selection of stops, use the Whistlestop Trail map to plan your ideal route.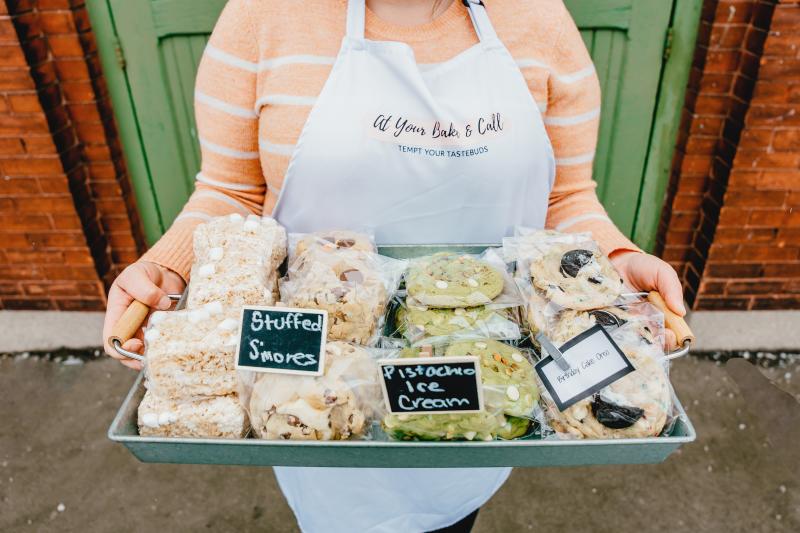 Day 1 Theme Option: Here For The History
Start your route by paying homage to a hometown hero of St. Thomas, Jumbo The Elephant. This massive monument tells the story and honours the site where the world-famous circus elephant took his last breath.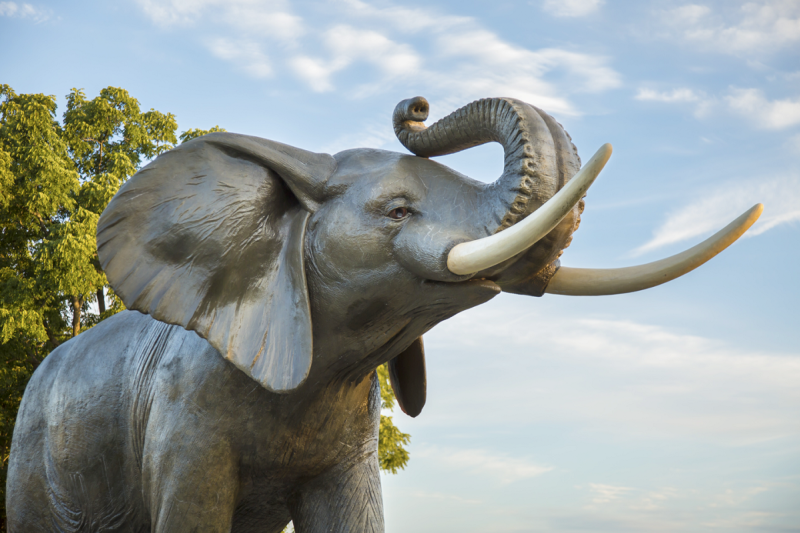 Next, visit the Princess Avenue Playhouse, now home to the Elgin Theatre Guild. This former church, built in 1907, was designed by architect Neil Darrach. Notice the three outstanding facades framed by two distinctively different towers, the circular stained-glass windows, and the use of pink mortar in the brick construction.
Pedal your way to the Elgin Heritage Centre. Be sure to check out the Cycling: An Unspoken History exhibit, on through August 2023, to see Velocipedes, high wheels and safeties from the earliest years of the cycling craze.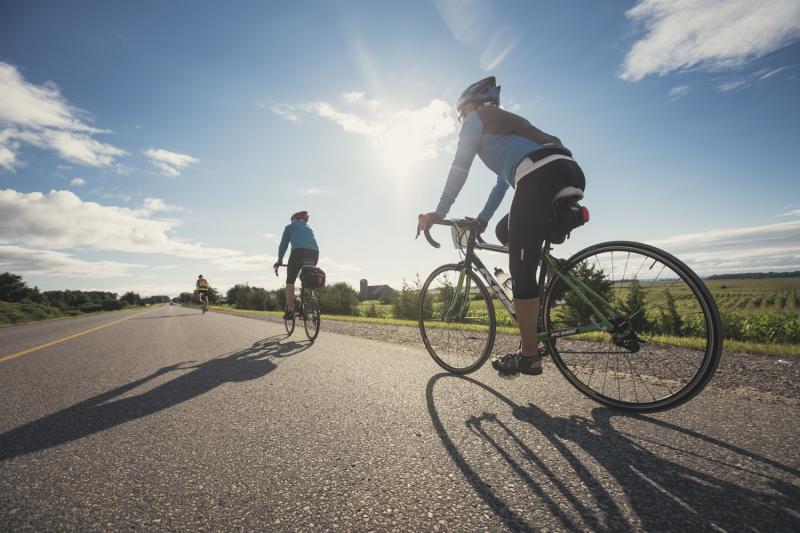 Then, enjoy an uninterrupted cycle all the way to the Port Stanley Festival Theatre. This 200-seat theatre is housed in the former Town Hall. Consider timing your visit with one of the summer shows taking place, which include several comedy productions.
Day 1 Theme Option: Total Train At-track-tion
Make your first stop at CASO Station, the largest of 31 Ontario railway stations built by the Canada Southern Railway during the 1870s.It is also the largest Italianate style train station in North America. The Station is open for self-guided tours from 9:00 am to 4:00 pm Monday through Friday. Be sure to check out The North America Railway Hall of Fame on the Station's second floor.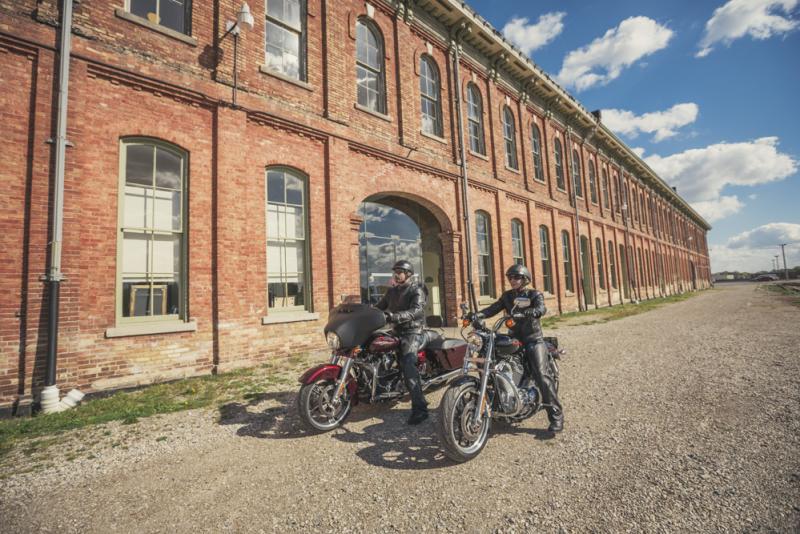 Right next door, you'll find the Elgin County Railway Museum, where you can discover all kinds of fascinating train history, marvel at the locomotives in the Rolling Stock Gallery, and see the historic rail yards of the region from a bird's eye view in the History in Motion Room. 
Keep on rolling south until you reach the Port Stanley Terminal Rail. Leave yourself enough time to park your bike and hop aboard for the scenic, one-hour ride.  
Day 1 Theme Option: Lake Views and Beach Vibes
If shoreline views are your priority, get on the Whistlestop Trail and ride south from St. Thomas. In approximately 15 km, you'll roll to your reward! Make your first stop at the King George VI Lift Bridge. This 1939 lift bridge, the oldest of its type in Ontario, spans Kettle Creek and opens and closes every hour on the hour to allow boaters to pass through.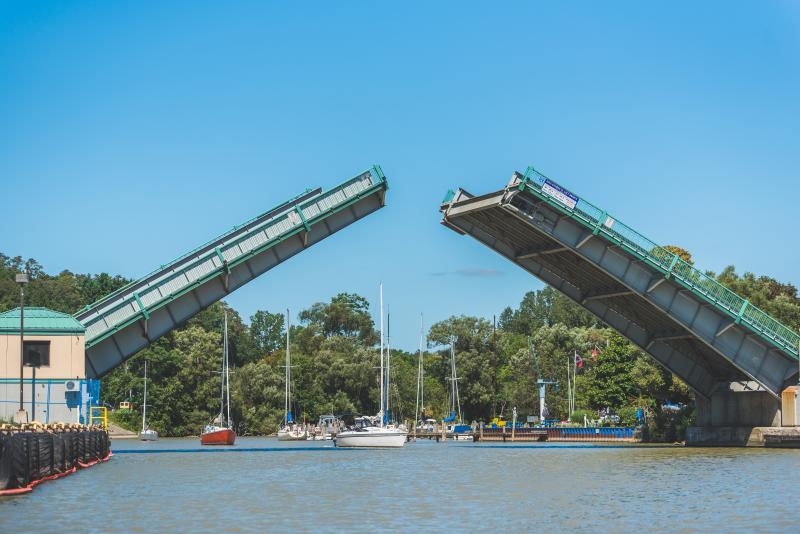 Next, make your way to Hofhuis Park at 12 Carlow Road. This six-acre greenspace is built right on the harbour. The former industrial area was dredged and revitalized and is now a beautiful place to take in Lake Erie views with a pond, pedestrian bridge, and bike-friendly trails.
Pedal a little further south from the park to the Port Stanley West Breakwater. The Port Stanley Breakwater Lighthouse, which stands at the end, was built in 1911.
Leave plenty of time to sink your toes into the sand at your final Whistlestop of the day, Port Stanley's beautiful Blue Flag-designated beach.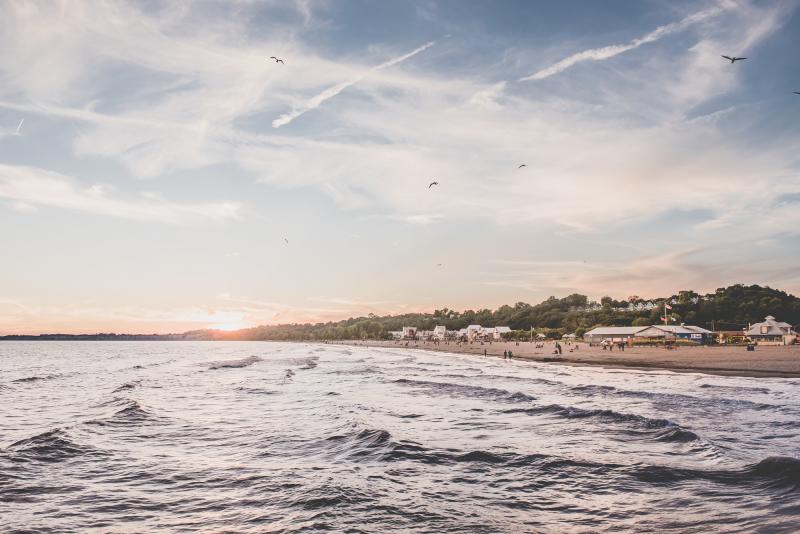 Day 1 Theme Option: Shopping and Snacking
Make Romantic Designs Studio in St. Thomas your first Whistlestop and browse through this gallery and gift shop's interesting collection of paintings and sculptures.
Head south along the trail to your next Whistlestop at Canadale Nurseries. In addition to a huge selection of plants, this 110-acre garden centre also sells home décor, holiday items and garden furniture.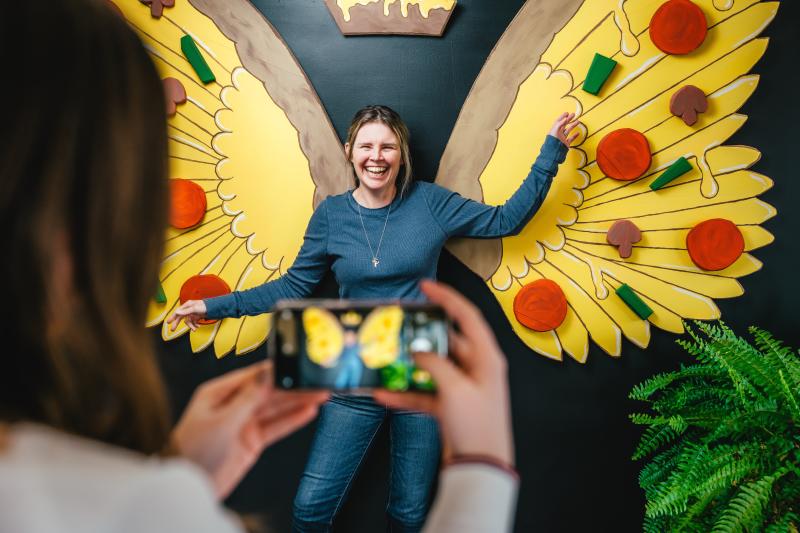 Pedal a little further for a tasty pizza stop! All of Elgin Harvest's delicious pizzas are prepared with a sourdough crust and baked in a 100% wood-fired oven at an extremely hot 750F.
For the perfect pizza chaser, ride a little further south to Shaw's Dairy Bar. Choose from seasonal sundaes, hand-spun shakes, and SO many fun ice cream flavours.
Day 1: Evening
After checking in at your room and freshening up, head out for a delicious dinner in Port Stanley. Tasty options include Kettle Creek Inn Restaurant, GT's On The Beach and Barnacles Beerhouse.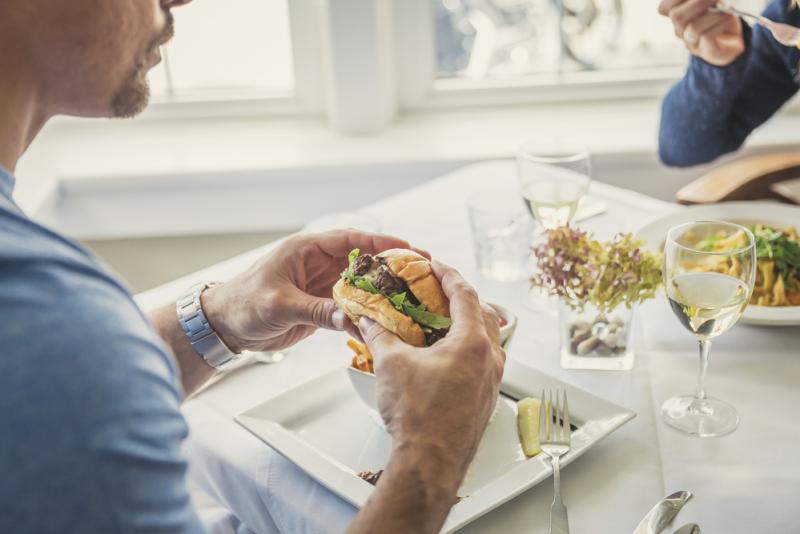 Day 2: Morning
If you're feeling up to a longer pedal today, consider cycling the 26 km to enjoy a leisurely lunch at The Green Frog Tea Room at Pinecroft. After lunch, you'll have an 18-km ride to return to your vehicle in St. Thomas.
If you'd prefer a shorter pedal, take The Whistlestop Trail directly back to St. Thomas. Upon your return, reward yourself with a big brunch at Country Charm Café, where the breakfast menu is served all day.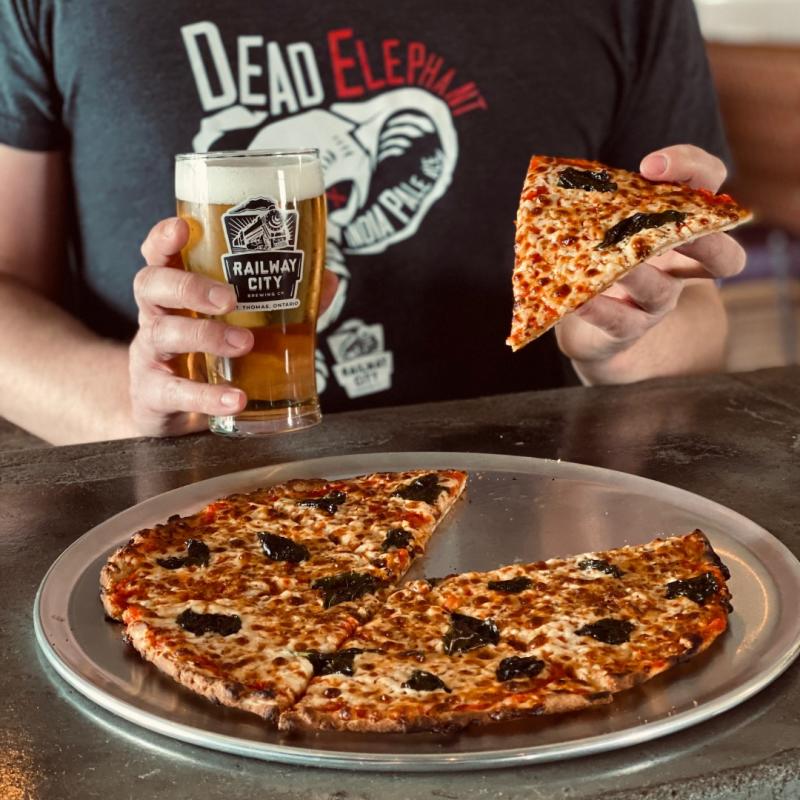 Day 2: Afternoon
If the morning ride has left you feeling a little thirsty, spend the afternoon getting a taste of the St. Thomas craft beer scene by enjoying a tasting flight at Railway City Brewing and Caps Off Brewing. Co.
Afterward, take a stroll through the St. Thomas Elevated Park to enjoy a bird's eye view of some of the places you cycled.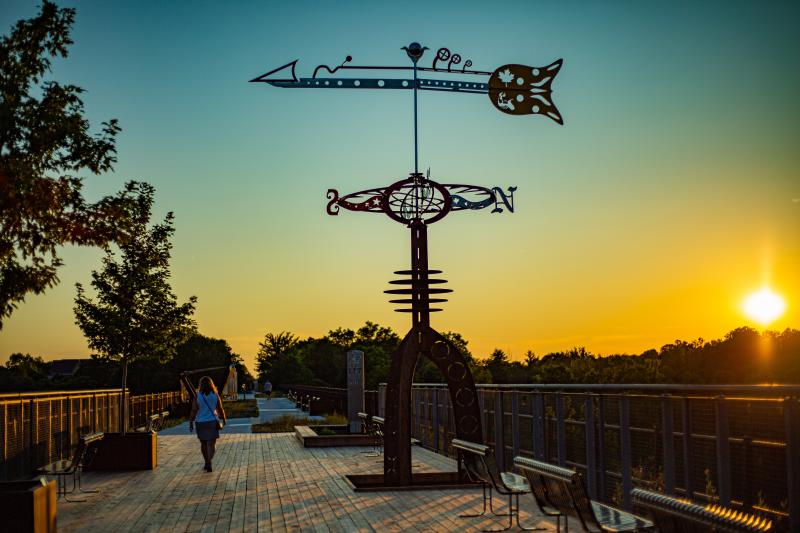 Day 2: Evening
After two days of cycling, you may feel ready to put your feet up a little earlier than usual. Book a room at Nature's Oasis Retreat or Conny's B&B On The Farm for friendly hospitality with plenty of rural charm. Comfort Inn St. Thomas is an excellent option if you'd prefer a place in town.  
Enjoy a delicious dinner at The Bistro or Le Café Siam.
Looking for even more new and exciting things to see, do, taste, and experience in Ontario's Southwest? Browse our collection of experiences and itineraries that have been specially curated for those who are endlessly curious and love to learn about the hidden gems others may overlook.