If you are looking for something new, fun, and safe to do this weekend, check out the nearest pedestrian-only zones in Ontario's Southwest. "Pedestrian-only" areas mean that the roads are closed to cars to allow pedestrians to dine, shop, and walk safely in the open street.
Here are some of the pedestrian-only areas that open each weekend in our region this fall. For a map that shows the location of all pedestrian-only areas, click here.
Amherstburg is picturesque and has a storybook feel. Starting at 4 P.M. on Friday until Sunday evening, walk along the historic Dalhousie St. If you are in the mood to enjoy an extended patio, try Lot 10 Brewing Company, The Salty Dog, or the Beacon Ale House. Amherstburg's Open Air Weekends will return every weekend until November 1, 2020.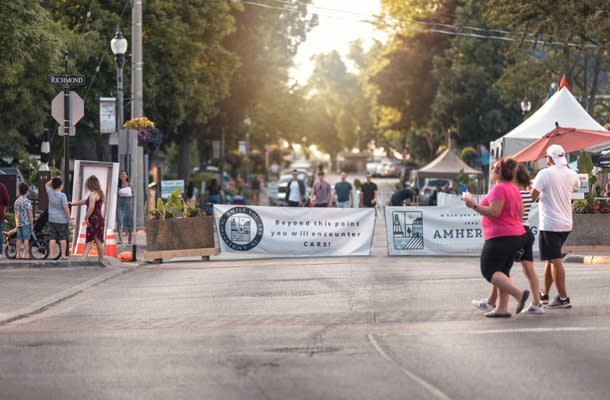 Photo courtesy of Visit Amherstburg's Facebook.
To support London locals who are having serious patio cravings, Dundas Place from Wellington to Talbot will be closed to cars from Friday at 4 PM to Saturday 5 AM as well as from Saturday at 4 PM to Monday at 5 AM. Head over to the extended patio at Che RestoBar, or Grace Restaurant London.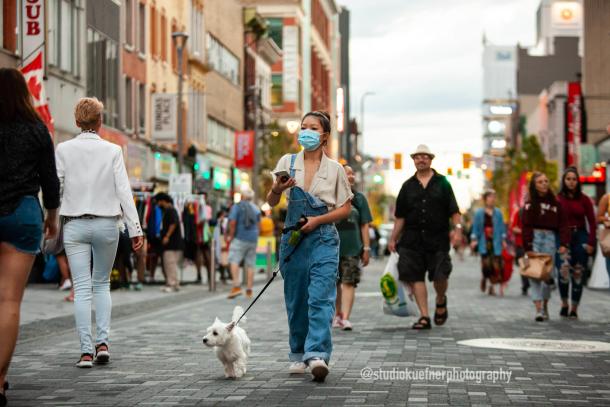 If you live near downtown Windsor, you are in luck. From 5 P.M. on Friday until 10 P.M. on Sunday, you can safely enjoy patio season by heading to the extended patios downtown Windsor. Check out Craft Heads Brewing Company, Thyme Kitchen, or Maiden Lane Wine and Spirits while you are there! The last weekend of patio season will be September 25, 26 & 27.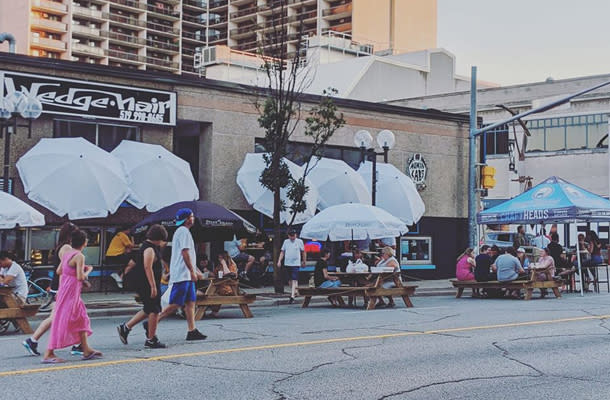 Photo courtesy of Craft Heads Brewing Company's Facebook.
Safely support local businesses in Sarnia this weekend at the weekend walkabouts! Christina Street from George to Davis will be closed to cars on Fridays – Sunday 4 - 8 P.M. We suggest visiting the Tin Fiddler, Refined Fool Brewing Co., or Bad Dog Sarnia while you are there! The  Weekend Walkabouts will offically wrap up on Sunday, September 27, 2020.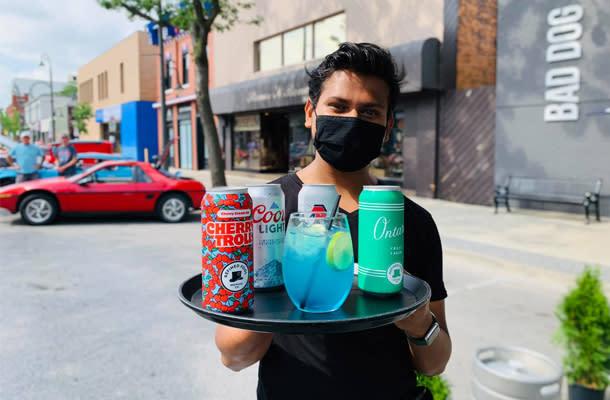 Photo courtesy of Bad Dog Sarnia's Facebook.
Local businesses have helped their communities stay safe by making it easier to stay home. Social distancing is more tolerable when you can have access to local boxes or goods delivered to your front door. As the local businesses welcome back their patrons, they are continuing to keep safety top of mind. Here is how you can keep safe while enjoying pedestrian-only weekends:
Always stay two metres away from other people who aren't in your household.
Bring hand sanitizer.
Wear a mask. For many establishments, whenever you are indoors or moving around a patio, you must wear a mask.
Call the businesses you want to visit before you arrive and ask about their safety procedures and rules.
Read and obey all signage to keep you safe.
Be kind and patient with others as everyone is adjusting to the new normal.
For other tips and tricks on being a responsible traveller, check out our blog post here.
---
---