If you are looking for something new, fun, and safe to do this weekend, check out the nearest pedestrian-only zones in Ontario's Southwest. "Pedestrian-only" areas mean that the roads are closed to cars to allow pedestrians to dine, shop, and walk safely in the open street.
Here are the pedestrian-only areas that open each weekend in our region all summer.
Open Streets in Kingsville has returned for a second year and will be open every Saturday, until Sept 11th 4-10:30 p.m. You will want to come back every weekend to enjoy the extended patios at the Banded Goose, Kingsville Brewery, or the Main Grill and Alehouse.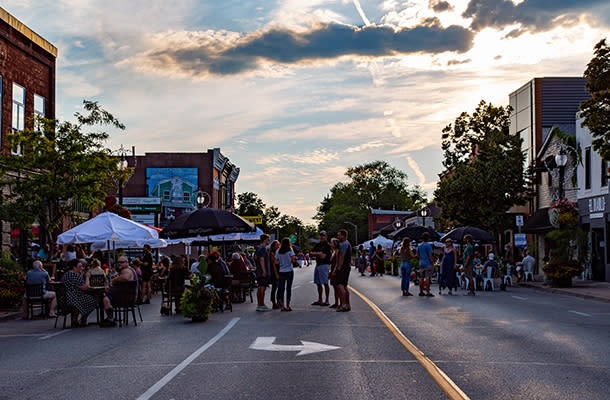 Amherstburg's Open Air Weekends have returned once again! Every weekend until September 27th, you can walk safely through the streets downtown Amherstburg and enjoy the local businesses that will be serving customers outdoors in the open air. If you are in the mood to enjoy an extended patio, try Lot 10 Brewing Company, The Salty Dog, or the Beacon Ale House.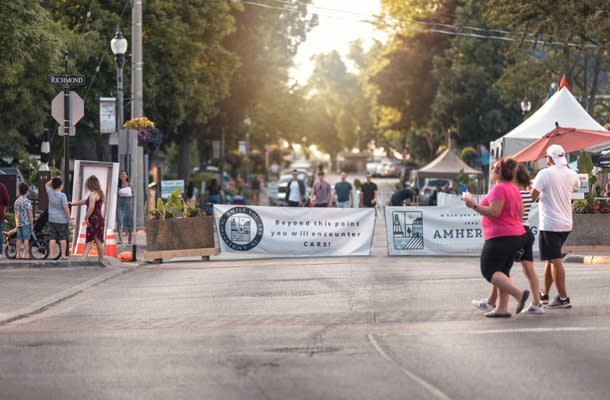 Photo courtesy of Visit Amherstburg's Facebook.
To support London locals who are having serious patio cravings, on Friday and Saturday nights this summer you can dine outdoors at the Market Square. The Market Square was always a pedestrian-only area and no streets are closed to cars. But now, you can bring takeout from any Downtown London restaurant to enjoy at the Market Block Dining District. There is even a licensed area where you can enjoy alcoholic beverages from Olive R. Twists, such as sangrias!
Since you can't visit Italy anytime soon, consider checking out Little Italy in Windsor! On Fridays and Saturdays the streets in Via Italia will be closed to cars to allow for pedestrians to enjoy the patios at local gems such as Mezzo Restaurant & Lounge, Spargo, and TOAST restaurant.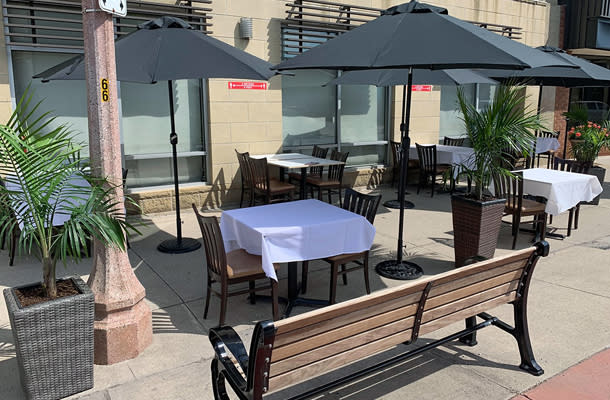 Photo courtesy of Via Italia's Facebook.
To support London locals who are having serious summer patio cravings, sections of Dundas Street will be closed to cars. Vehicle traffic will be unable to travel east or west along Dundas Street on Wednesdays between 3-11 p.m from Ridout Street to Talbot Street. Then again, Dundas Street will be closed to vehicles from Ridout Street to Wellington Street during Thursday and Friday evenings from 6-11 p.m., Saturday evenings from 4-11 p.m., and Sundays from 10 a.m. - 4 p.m. Head over to the extended patio at Che RestoBar, Plant Matter Bistro, or Grace Restaurant London.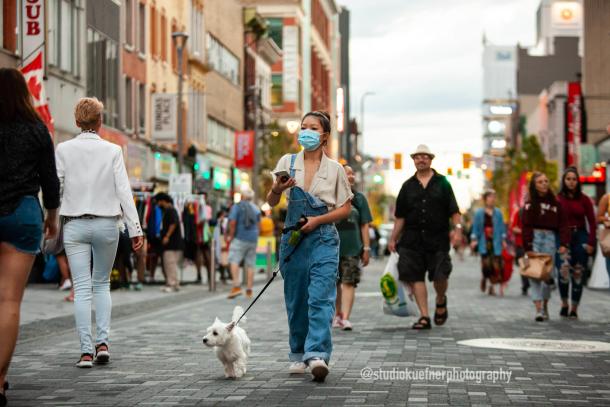 Safely support local businesses in Sarnia this weekend at the weekend walkabouts! Christina Street from George to Davis will be closed to cars on Fridays – Sunday 4-8 p.m.. We suggest visiting the Tin Fiddler, Refined Fool Brewing Co., or Bad Dog Sarnia while you are there!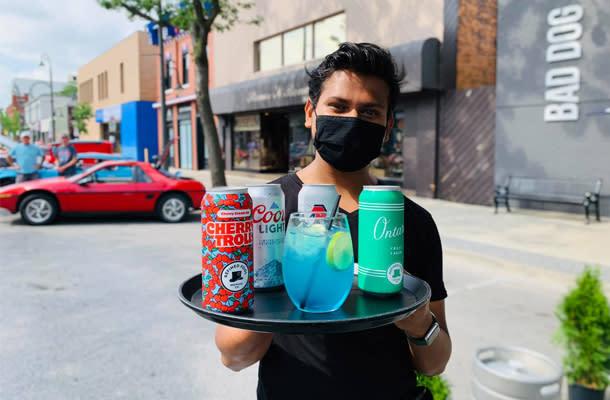 Photo courtesy of Bad Dog Sarnia's Facebook.
As the local businesses welcome back their patrons, they are continuing to keep safety top of mind. Did we miss any pedestrian-only areas in Ontario's Southwest? If so, please email us at hello@swotc.ca to let us know who we missed!