Love to rip through the trails? Ride through the heart of the Carolinian zone in Ontario's Southwest on your mountain bike and take the path less traveled.These trail routes are the perfect way to explore the extensive trail network in Southwest Ontario.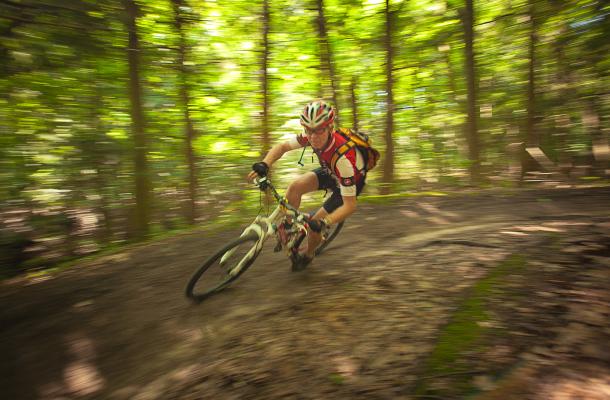 Ride some of Ontario's Best Cross Country Terrain at Boler Mountain
Boler Mountain, on the outskirts of London, is home to a variety of trails that include options for riders of all experience levels. With 20 kilometres of looped trails and a combination of both steep climbs and declines, Boler Mountain is publicly considered to have some of the best cross-country terrain in all of Ontario. With downtown London nearby, Boler Mountain's trails offer a true urban adventure that appeals to every kind of trail rider. 
View all the route details here.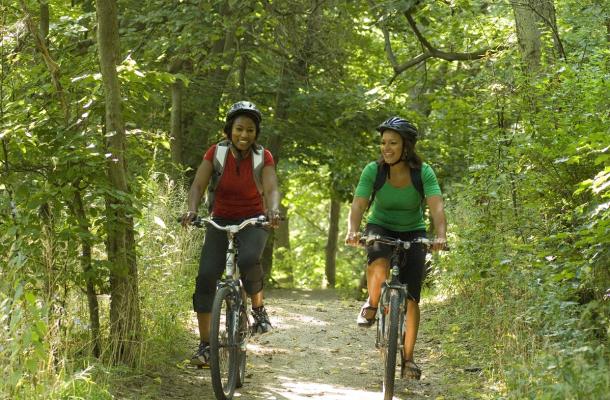 Explore the Fanshawe Conservation Area
Located in the heart of Middlesex County, the Fanshawe Conservation Area's 20-km trail wrap around Fanshawe Lake. The way you head on this directional loop alternates depending on the date - even numbered days go clockwise and odd numbered days go counter clockwise. Perfect for any rider, this single track trail offers great views of the lake through mature forests and open meadows.
View all the route details here.
Good Times at The Pines   
Located on the East side of Woodstock, The Pines offer a variety of trails for riders of all skill sets. As the name suggests, this trail network is in a pine forest and has soil that allows riding in any conditions. Trails vary from flowy berm trails to rougher trails with gnarly root sections such as the Bloody Lung. This makes for trails that never get boring. This labyrinth of trails provides a unique riding experience for anyone interested in an assortment of trail types. The Pines is a member only location, however you can purchase a membership on their website for just $35, or a day pass is just $10. 
View all the route details here.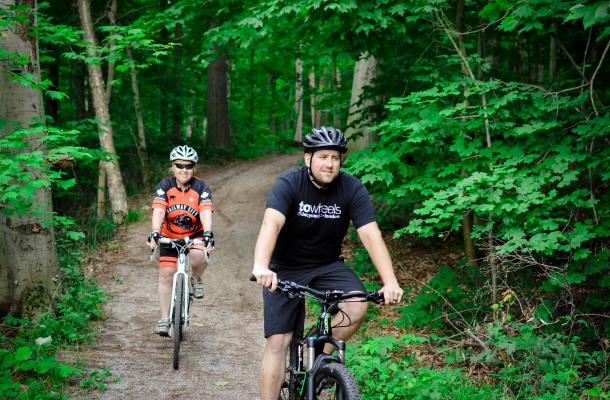 Ride 65 kilometres of trails Turkey Point
Home to 65 kilometres of well-maintained single track trails, Turkey Point's riding trails are very close to St. Williams Conservation Reserve and Turkey Point Provincial Park. Both Burning Kiln Winery and Long Point Eco-Adventures, favourite spots for visitors to Norfolk County, feature trails on and through their sites. Turkey Point's trails are not overly difficult nor hilly, however, they have enough technical challenges to make it worth the trip.
View all the route details here.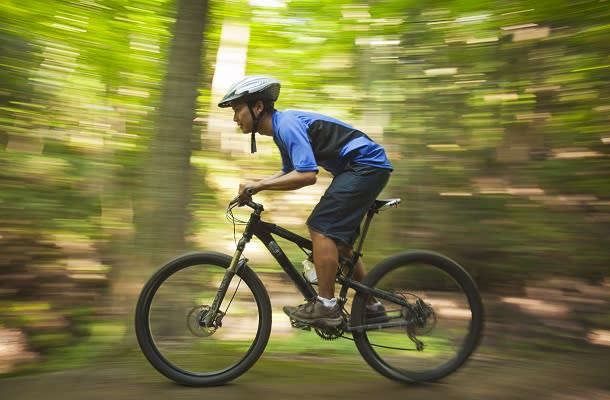 Bring the Family Riding at Wildwood
Wildwood Conservation Area features shorter single and double track trails over a total trail length of 30 kilometres. You can bring younger less experienced riders to explore the basic routes or challenge yourself by riding the entire Lake Trail loop around Wildwood Lake. The Lake Trail is a directional loop meaning that on even-days it rides clockwise and on odd-days, counter-clockwise. With a variety of terrain and scenery, this destination makes for a good weekend outing for both friends and family.
View all the route details here.
Please take a moment prior to your visit to confirm that the places you plan to enjoy will be operating when you arrive. The partner listings in our Things To Do section are a great resource to find operator websites and phone numbers.
---
We are so lucky to have beautiful natural areas in Ontario's Southwest to enjoy. Let's take action to protect our precious natural spaces. Click here to join the #ForTheLoveOfParks movement and learn 5 ways you can help keep parks clean and safe.