Do you ever miss the feeling of travelling as a kid when you gave zero thought to things like directions, gear, and snacks? You're not alone! This summer, channel that carefree child for a few hours on one of these amazing, guided experiences hosted throughout Ontario's Southwest. Your fearless leader will look after all the gear and details, so you can just sit back, relax and enjoy the fun!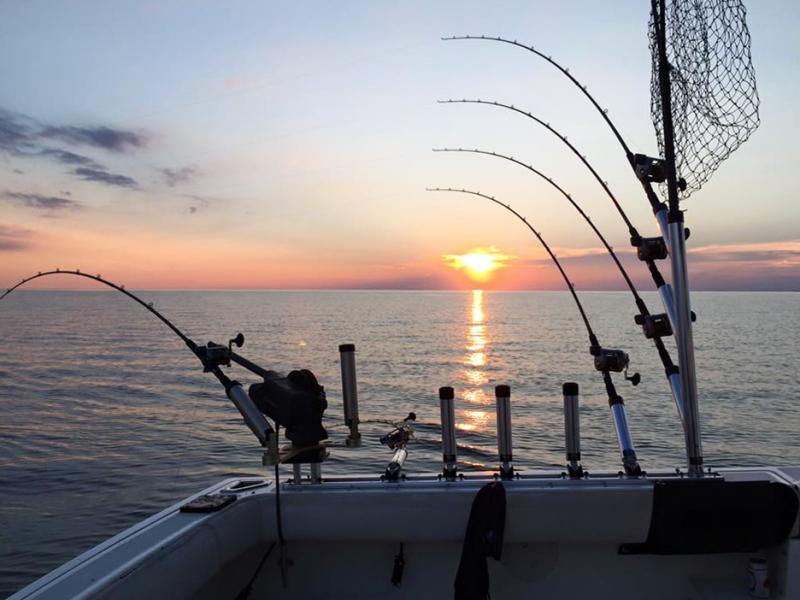 A Hook 'Em & Cook 'Em Fishing Trip
Join Captain James Hall in Dunnville for a premium hands-on Lake Erie fishing adventure that includes the use of his professional-grade fishing equipment. Not only does the Captain guarantee you'll catch fish, but he'll also point you to local restaurants, like Debb's Cuisine on Queen, who will be happy to cook up your catch when you return to shore! Get the details.
Pair this adventure with a stay at The Reeve Bed and Breakfast or the Dunnville Inn and Bed & Breakfast for an overnight getaway that couldn't be easier!
A Saddle Up and Go Trail Ride
Explore beautiful trails winding through 100 acres of Haldimand County bush by horseback at Fox Lair Stables. Join in on a group ride or pay a little more for a trail ride exclusively for your crew. If you're feeling a little unsure about riding a horse, the Stable also offers lessons to visiting guests. Get the details.
After your ride, recount your adventure over a delicious meal at The Argyle Street Grill in Caledonia. Not quite ready to say goodbye to the rural life at the end of the day? Settle in for the night at one of the Twisted Lemon Restaurant and Boutique Inn's beautiful rooms.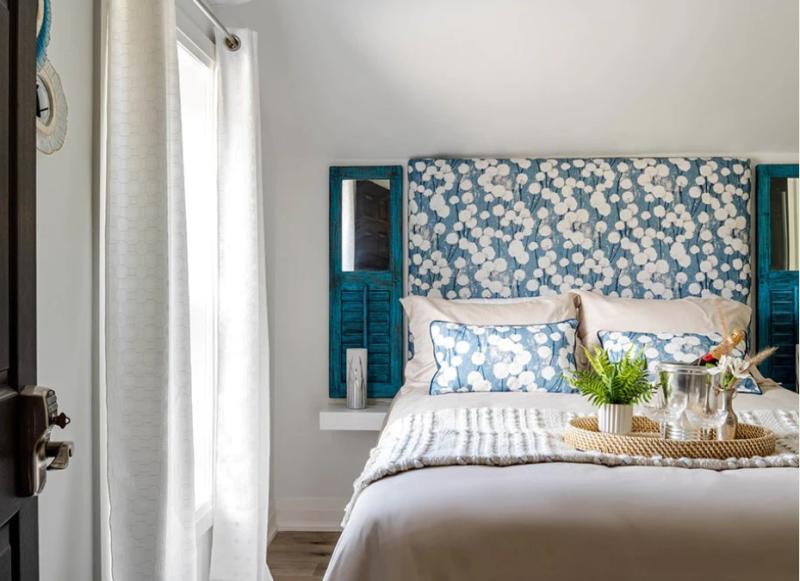 A Chase The Sunset Hike
Forest Fit, a nature outfitter operating out of Haldimand County, is on a mission to get people hiking, seeing, hearing, smelling and experiencing the great outdoors. Their River Sunset Refresh experience is a vigorous two-hour hike along an inland river trail just before the sun dips down for the day. Get the details.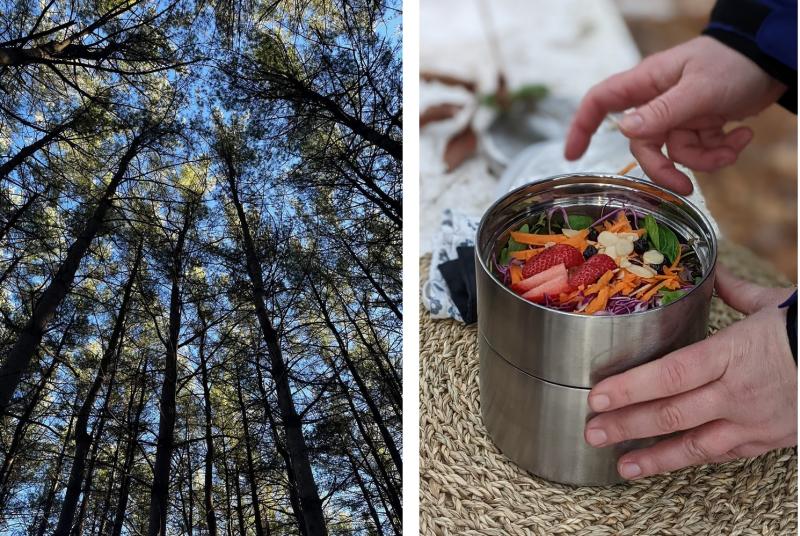 Fuel up with a late brunch before you set out on your hike at Dunnville's cozy Towne Café, or recharge after all those steps with a tasty dinner at Victor's Cornerstone in Caledonia. Turn your hike into an overnight holiday by booking one of the cute cabins at My Lighthouse Cottages.
A Paddle Down Canada's Amazon
This one-of-a-kind eco-adventure showcases one of Canada's most biodiverse ecosystems. As you float your way down Big Creek on this unique paddling experience, your Paddle Canada-certified interpretive guide will point out ancient trees, diverse wildlife, including eagles, owls, and giant toads, and fill you in on the area's colourful cultural history. Get the details.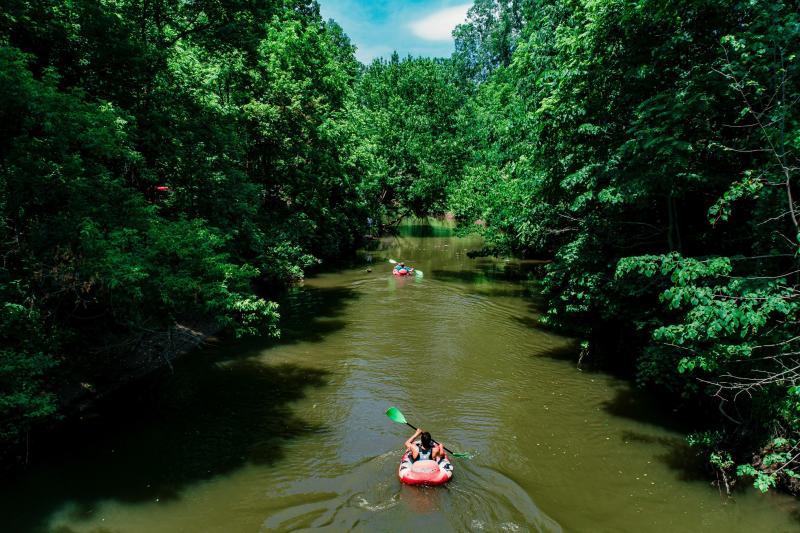 Port Rowan is the place to be to see where the creek you've just paddled empties into Lake Erie. While there, dig into a plate of cheesy pickle rolls at First Mate's!  As your Big Creek paddling guide will also share recommendations and directions to local craft breweries, getting a room at a Port Rowan vacation rental for the night is a great idea.
A Canopy Climb
Who says climbing trees is just for kids? Certainly not the folks at Tree Climb Canada! Their Level One Tree Climbing Course provides eight hours of instruction covering climbing, rope and knot techniques, safety rules and proper tree selection. Under the watchful eye of Canada's first and only instructor recognized by the Global Organization of Tree Climbers, you'll be in excellent hands as you explore the Carolinian forest of Norfolk County. Get the details.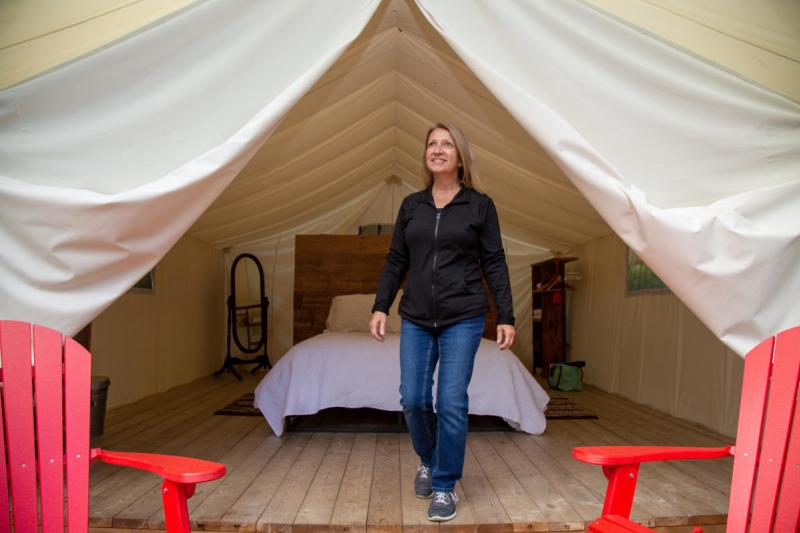 You're sure to be hungry after eight hours of climbing. The Barrel in Simcoe has been serving up Italian favourites showcasing Norfolk ingredients for 36 years. Book a glamping tent for the evening at Homegrown Hideaway in Port Dover if you want to continue your Carolinian forest adventure a little longer.
A Turkey Point Pedal
Trek through 86 kilometres of trail that only a mountain bike can manage! Get expert tips on braking, corning, and riding over roots on a custom two-hour tour created by Professional Mountain Bike Guide and Instructor Paul Meiklejohn. No bike? No problem! Bikes are included with this experience. Get the details.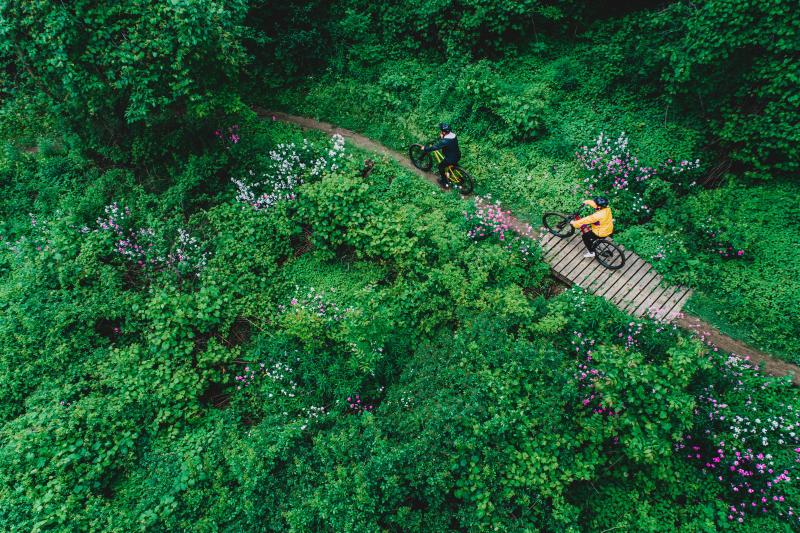 With so much to see and do at Long Point Eco-Adventures, you're going to want to plan to stay for a day or two after your pedal. Book one of their glamping pods or suites and enjoy the other guided experience options available here, including a honey bee apiary tour, mushroom foraging, zip-lining, axe throwing, canoe and kayak tours, and star gazing experiences. Long Point Eco-Adventure's on-site Marshview Patio is the perfect place to perch yourself between adventures for meals, snacks, cocktails and delicious local beers and wines. If you'd prefer to stay at a local bed and breakfast, Quinsana Bed and Breakfast is a beautiful option just a short drive away and boasts a fully stocked pond where guests can fish.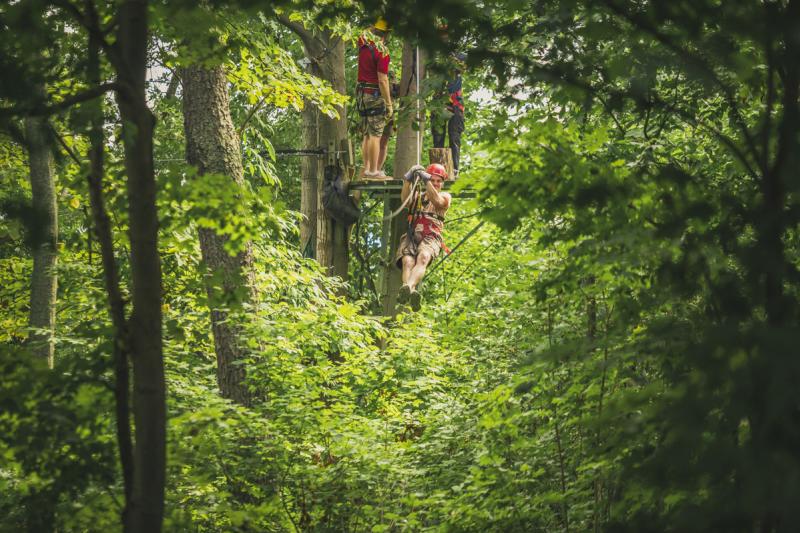 A Leisurely Long Point Bay Float
Long Point Bay Island Hugger Tours recognizes what extraordinary places the waterways it explores are and makes it a priority to protect them. From the low environmental impact of its 25-foot pontoon boat to an electric boat motor that reduces noise pollution in the marshes, you can feel good about the sustainable way you'll experience the magic of Long Point on their guided two-hour tours. Get the details.
After spending a few hours cruising Lake Erie, the last thing you'll feel like doing is getting in the car and driving home! Instead, follow the shoreline to Normandale for an overnight stay at Normandale Century Inn. The Inn's restaurant, Tacos'N'Tequila, serves up some of the best Mexican food around, including tacos, enchiladas, and chimichangas.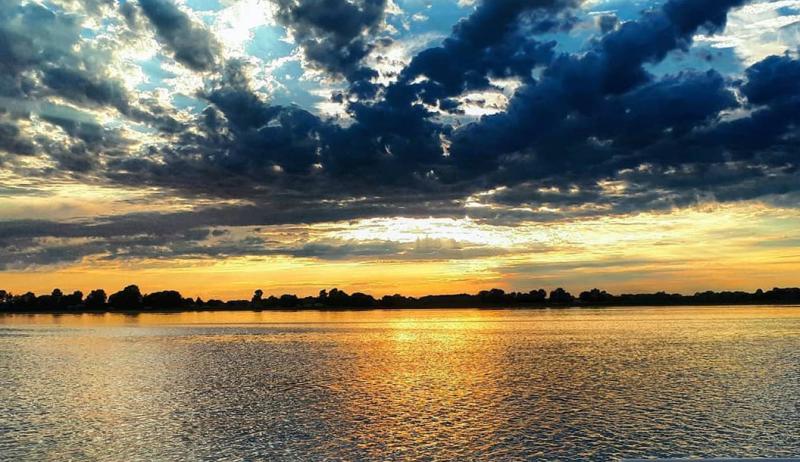 Looking for even more unique ways to escape the city for a local getaway? Browse our collection of experiences and itineraries that have been specially crafted for adventurous souls craving the kind of connection that can only be found off the beaten path.