Is your regular family trip to the local farmer's market starting to feel a little old? Shake up your weekend routine with a family escape that provides an authentic taste of farm life. Just a short drive from much of Southern Ontario, exploring the rural roads of Oxford and Middlesex counties is an ideal activity for families who are curious about what life's really like in the country.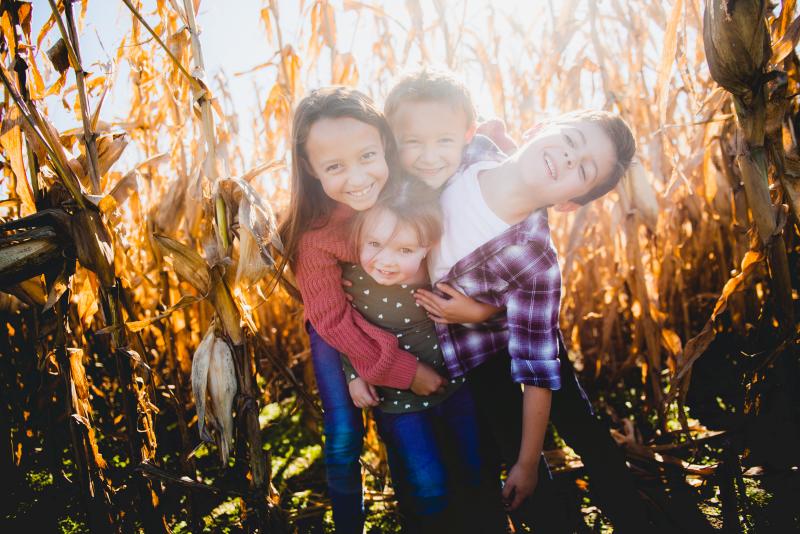 Day One Morning
Wow the kids at your first stop of the day with some extremely delightful dairy at Golspie Dairy. This dairy farm has been operating for almost 150 years but has recently switched things up with the addition of one of the first vending machines in Canada for white milk & chocolate milk, and cheese. Bring your own container to fill or get one out of the vending machine. Don't forget your travel cups to drink your delicious milk on the road!If you'd like to contrast that high-tech experience with a nod to the dairy days of the past, stop by the Ingersoll Cheese and Agricultural Museum. In addition to over 45,000 artifacts, the greenspace behind this re-creation of a 19th-century cheese factory is home to Canada's only cheese playground!
After your chocolate milk fuel up, head north to Udderly Ridiculous Farm Life for your day's cuteness quotient with a 45-minute Goat Recess experience. There will be plenty of time for pictures, play, petting, snuggles and hand-feeding the farm's Pygmy and Nigerian Dwarf goats.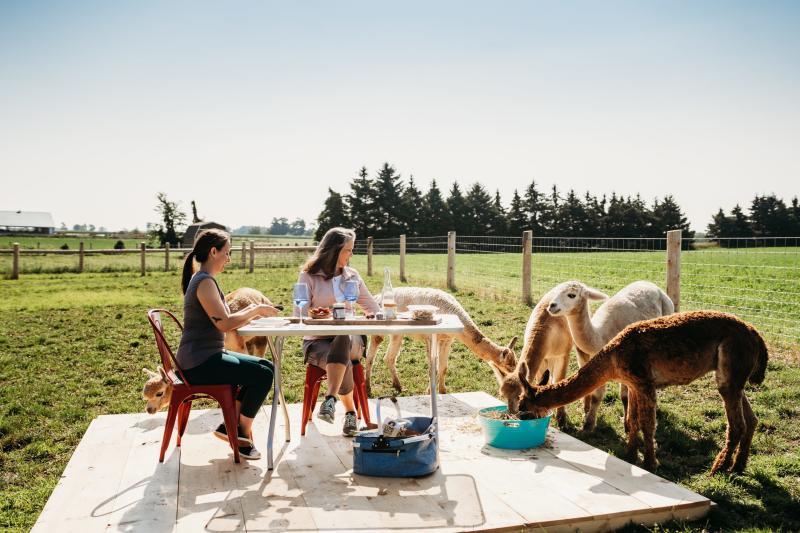 Lunchtime in rural Ontario calls for country comfort foods. Visit the Charles Dickens Pub in Woodstock for the Yorkshire Pudding Bowl, Cottage Pie or Toad In The Hole. For dessert, stop by Dee-lights Bakery or Whisk and Roll Bakery for tasty baked treats.
Day One Afternoon
After lunch, keep the family farm fun going with a visit to Thames River Melons Farm Market and Pick-Your-Own Patch. The farm has an extensive selection of vegetables available for picking in season, including beans, carrots, cucumbers, tomatoes, peas, peppers, potatoes and more. In the summer, there's also an on-site Farm Food Truck with milkshakes made using the farm's homemade strawberry or blueberry purée!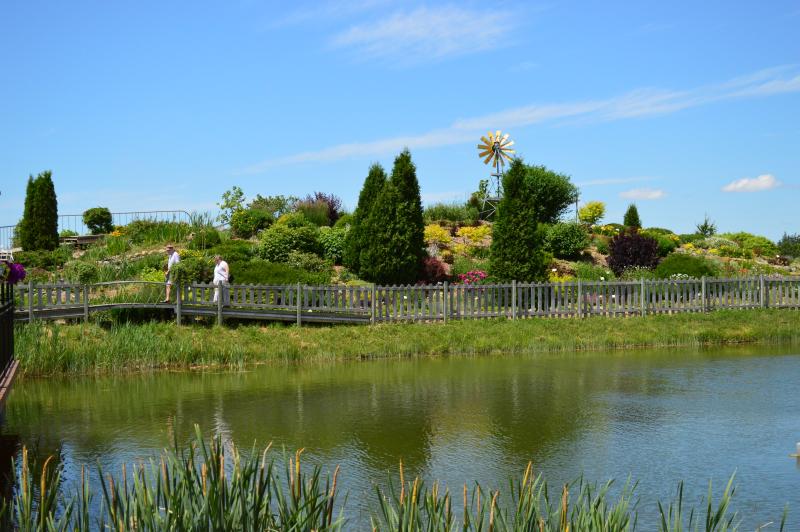 Heeman's is another excellent option for picking fresh strawberries if you're visiting in June. Be sure to stop in at The Berry Beanery, where you'll also find another truly excellent strawberry milkshake! This stop is an ideal place to have a family discussion about environmental sustainability. From compostable cups to solar panels that power the electric vehicle charging stations, drip irrigation of the strawberries using rainwater, and fighting bugs with bugs, there are examples around every corner of actions they're taking today for a brighter tomorrow.
If there are art lovers in your family, wrap up your afternoon with a visit to the Creative Arts Centre in Ingersoll. If you're trip fall of the dates of available dates, try Perennial Palettes Experience with Aggie Armstrong.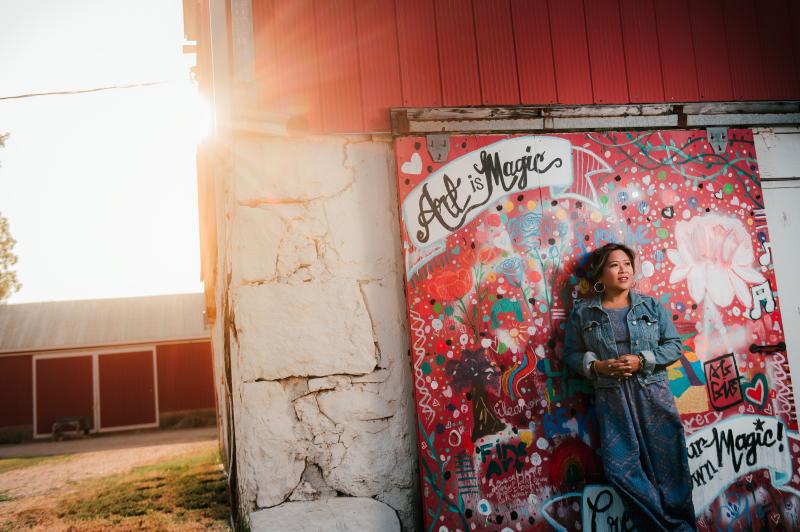 Day One Evening
If the kids want to end the day with a splash session in the pool, Holiday Inn Express in Woodstock has an indoor pool with a slide. The Best Western Plus, also in Woodstock, has an indoor pool as well. For dinner, enjoy a feast of pizza and wings at Noni's. You can also head to Middlesex County and spend the night at the new Holiday Inn Express Strathroy.
If you'd prefer an overnight escape with a more rural feel, this beautiful Dorchester vacation rental offers an outdoor pool, hot tub, fire pit, and games room. Spruce Lea Gatherings is another relaxing and rural accommodation option in the area.  For dinner, head to Fat Olive for incredible Italian.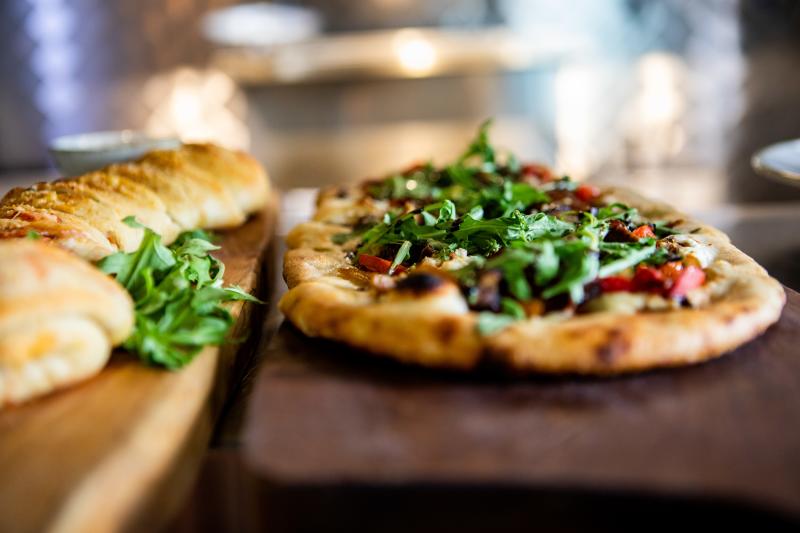 Day Two Morning
As you head west for your second day of fun, swing into TC Brewing Company in Dorchester for a quick caffeine kick.
While you're in this part of Ontario, a stop by the Museum of Ontario Archaeology is a must for a glimpse into what life was like in Southwestern Ontario 13,000 years ago. Beside the museum you'll find The Lawson Site, a 500-year-old village once occupied by 2000 people.
Enjoy a leisurely lunch at Union Pub in Komoka or BJ's Country Market in Delaware.
Day Two Afternoon
Spend a few hours exploring the Longwoods Road Conservation Area. Admission to the Ska-Nah-Doht Village and Museum, also located here, is free with your parking pass. This interactive museum showcases a fascinating selection of First Nations history, including a recreation of a Longhouse Village and log cabins.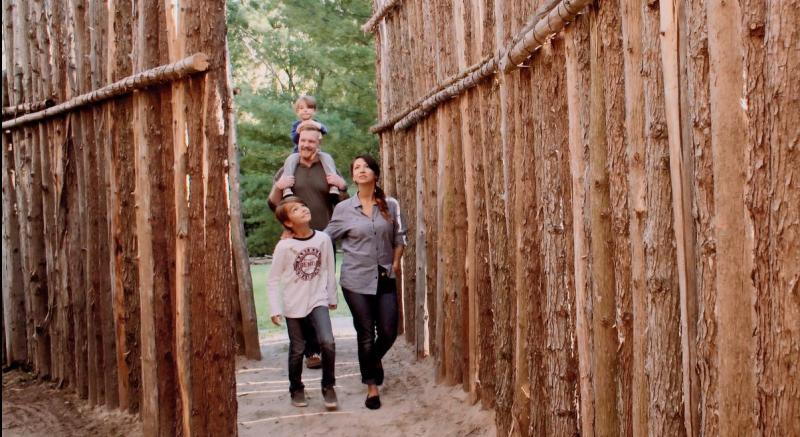 Enjoy the rest of your afternoon and evening at a country vacation property that offers plenty of room to roam, like the Nature Lover's Paradise in Southwold, nestled on 10 acres of private woods. If you'd like to keep the farm fun going, Jireh Hills' Farm Stay Experience is an excellent option. Your stay in a 31' trailer includes a personalized, hands-on farm tour, and you can also add on experiences like goat encounters, alpaca hikes, and cheese making.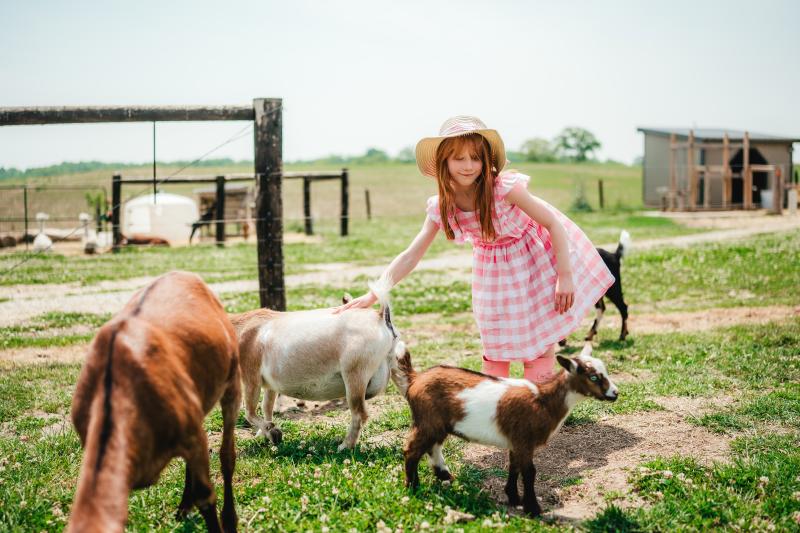 Looking for even more memory-making experiences for your family to connect? Browse our collection of experiences and itineraries that have been optimized for maximum fun and will set the stage for you to learn, play, and explore as a family.