The last couple of years have certainly been a roller coaster. Between scrambling to change our day-to-day routines as we knew them and not knowing what to expect next, being "flexible and adaptable" has become more than a skill you might want to boast about in a job interview--it's become a means of survival. For many families in particular, this time has been the perfect opportunity for quality family time. Young children and family pets can't believe they are getting so much time with their parents. Teenagers, on the other hand, are also in disbelief. But for decidedly different reasons. 
Whether you have kids at home and have had to navigate working from home with kids full-time, or whether you've been cooped up at home and are looking for a reason to rekindle some romance between you and your significant other, I'm sure the prospect of a romantic getaway is pretty exciting. If a romantic fall escape is what you're looking for, check out this list of five great ideas across Ontario's Southwest for you to enjoy.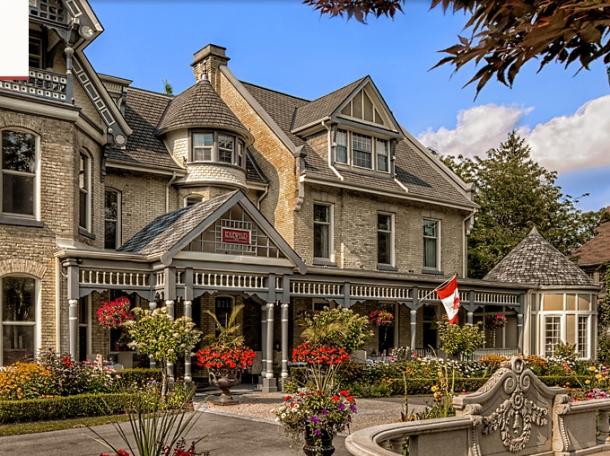 Spa Weekend Escape
London, ON
Your escape begins with a stay at the Idlewyld Inn & Spa. This historic boutique hotel was built in 1878, and the inn's Victorian character has been tastefully brought into the modern day. It's filled with original details and uniquely designed rooms, each with their flare. 
The on-site spa at Idlewyld offers a variety of massages, manicures and pedicures for you to choose from during your stay. If you're interested in making the most of your stay, consider checking out their Romance Package. This includes a bottle of bubbly, chocolate covered strawberries and a deluxe breakfast for two. 
If spa-surfing is to your liking on this spa getaway weekend, be sure to check out Fayez Spa or ReVita Medi-Spa during your visit. Both are highly regarded spas in the area, each with their own relaxing atmosphere. Once you're totally relaxed on your romantic weekend, consider making a dinner reservation at Michael's on the Thames. It's been recognized as the "Best Romantic Restaurant" in London.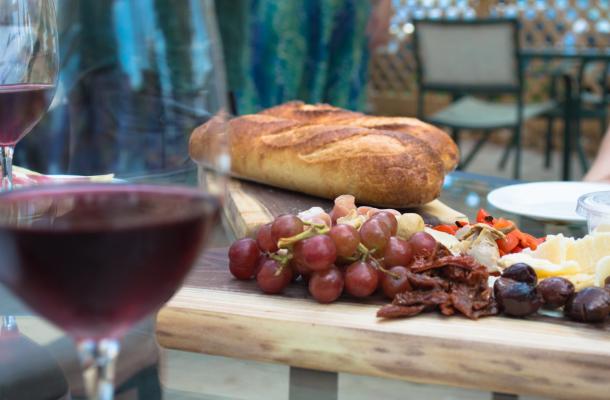 Rustic-Chique and Wine Retreat
Sarnia-Lambton, ON
Your rustic-chique escape begins with a stay in the unique accommodations at Forest Glen Herb Farm and Bed & Breakfast. This beautiful 19th Century Edwardian home is the perfect setting to slow down and spend uninterrupted time with your partner. But make sure that you still take some time to explore the herb farm facilities and maybe sign up for some of the classes offered there. 
With Sarnia-Lambton at your fingertips on this escape, you have so many different options for things to do and see on your weekend away. Make sure you plan for a dinner and cocktails at Alternate Grounds Dockside for beautiful views of the Sarnia Bay Marina and surrounding waters. 
Don't worry, I didn't forget the wine part of this escape! Start by heading to Shale Ridge Estate Winery & Cidery. It's set on a charming farm and they are especially well known for their tasty ciders. Then, head to Al​ton Farms Estate Winery for a tasting and a bite to eat on their homey patio. 
A Sweet Retreat 
Dunnville, ON
Start your sweet retreat by checking into "A" Couples Beautiful Cottage in Lowbanks. This cottage isn't too far away from Dunnville and features spectacular views of Lake Erie. 
A drive away is Debb's Cuisine on Queen. This would be the perfect place to head for a lunch or dinner on the weekend. After lunch, drive to Bains Road Cider Company to sample some of their delicious fruit ciders. Finally, you can top off your sweet retreat by heading to The Minga Cafe for a tasty treat before heading back for the evening.  
A Foodie's Paradise Escape
Middlesex, ON 
This escape starts when you check into the charming Clock Tower Inn in Strathroy. Built in 1889 by Thomas Fuller, the same man who designed Canada's Parliament Buildings, the old charm of this inn is palpable from when you first set foot inside. During your time in Middlesex, you'll have plenty of options to choose from when it comes to delicious food. A good place to start is at the Clock Tower's own Bistro, which is perfect for lunch, dinner, cocktails or dessert. 
On Saturday morning, head straight to the Strathroy Farmers Market. This market takes place every Saturday until the end of October, from 8am to 12pm. There will be farm fresh produce, baked goods and tasty treats galore! 
After your visit to the market, consider heading to Rusty Wrench Brewing Company to sample some beer, or have a bite to eat. From here it's your choice--you can continue sipping and sampling, or head to Art'es Bakery for coffee and some sweet treats. After heading back to the inn to freshen up, you can wrap up your foodie's tour of Strathroy with a delicious dinner at Tia's Place.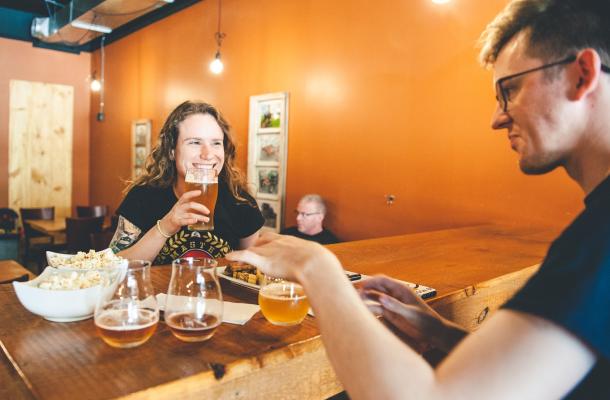 Escape to the Countryside
St. Thomas, ON
Your weekend escape to the countryside begins at Conny's B&B on The Farm, just outside of St. Thomas. This warm and inviting bed and breakfast is owned and run by Conny and Juerg. It sits on its own running farm, which you'll be reminded of when you munch on homemade croissants, breads and farm-fresh eggs during your stay. The farm sits overlooking a valley, farmland and bush, so you'll definitely feel like you've escaped to the country during your stay. 
As you're digesting your tasty breakfast from the morning and you venture beyond the B&B, plan to take a stroll through Pinafore Park central St. Thomas. This will be a great place to take in the beautiful fall foliage during this time of year. 
Head back to the B&B to freshen up for the afternoon, and then head back into central St. Thomas to Caps Off Brewing Company to sample some of their delicious beers. After your tasting, make a dinner reservation at Le Cafe Siam for some tasty Thai food for dinner. 
To learn more about what you can expect when visiting Ontario's Southwest and how businesses are trying to keep you safe and following government guidelines, click here.
Bri Mitchell Bio
Bri is an Ontario native who has spent many years living abroad, but has been happily rooted back in this beautiful province for the past three years. She loves writing about travel experiences to discover in Ontario, including all things nature, food and culture. You can find her canoeing, swimming and visiting farmers markets across Ontario in the summer, and snowshoeing or curling up with a good book and an Ontarian Pinot Noir in the winter. You can follow along with her journeys on Instagram @mstravelingmitch.