Juggling too many balls with your new work from home routine? A getaway with your partner is a rejuvenating antidote to those "always on" demands, and we've done the planning for the perfect, tailored-made itineraries. Check out these five fun, romantic escapes for a well-deserved reward and time to re-connect with your special someone. 
Sweet Sips & Heavenly Hikes
The autumn coloured Norfolk County country side offers the idyllic mix of outdoor adventure and the bounty of Ontario's gardens. Book your stay at Hideaway Hills, a magical, secluded, luxury hideout wrapped in the peaceful forests alongside Lake Erie. Spend an afternoon tasting your way along the Ride the Bine Com'Bine'D Tour. This Norfolk favourite explores a four-stop tasting tour where you'll sip on the locally made, wines, ciders and beers. Keep the spirit of the day going as you graze your way through the menu at the Canned Heat Patio  at Burning Kiln winery. Whether strolling the vineyards or selecting the perfect pairing of locally-sourced specialties with your Burning Kiln wines - it's a win all round! Looking to burn off those yummy bites before returning home? Plan your final day at Long Point Eco Adventures, with a trek through their hiking trails or with one of their tours. You'll have a blast with the Long Point Eco Guides for Stand-Up Paddle Boarding, Mountain Bike and Kayak tours before returning for a HomeTown Brew on the Marshview Patio.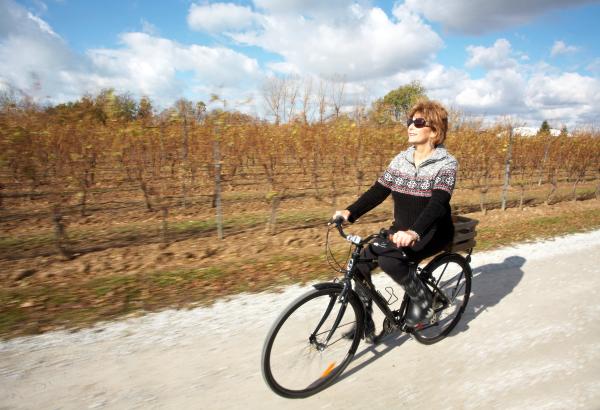 Cheese, Chocolates and Local Flavours 
Picky kiddos at home, asking for KD again and again? Re-awaken your food senses on this foodie lovers retreat. Book your stay at the historic Chateau La Motte B&B, located on 10,000 sq. feet of estate property along a historic, tree-lined avenue in Woodstock. Check out the Oxford County Cheese Trail to discovery all the milky wheys to make cheesy memories. Not-to-be-missed favourites: Habitual Chocolate, where coco beans are sourced world-wide then transformed locally to please every chocolate lovers palate, Gunn's Hill Artisan Cheese, where the abundance of choices from award-winning cheesemaker Shep are mouth-watering, and you'll be planning a celebration with your selections on a stunning new Ottercreek Woodworks charcuterie board. Follow along Gunn's Road to Wild Comfort Body Care's beautiful shop, where the natural scents tantalize as you explore soap-maker Danielle's organic soaps and body care products. For the perfect ending to your Oxford County tour, reserve a spot at SixThirtyNine's courtyard patio. This farm-to-table fine dining experience satiates all your senses and, as you relax the next morning at the chateau, you'll be dreaming of a return visit.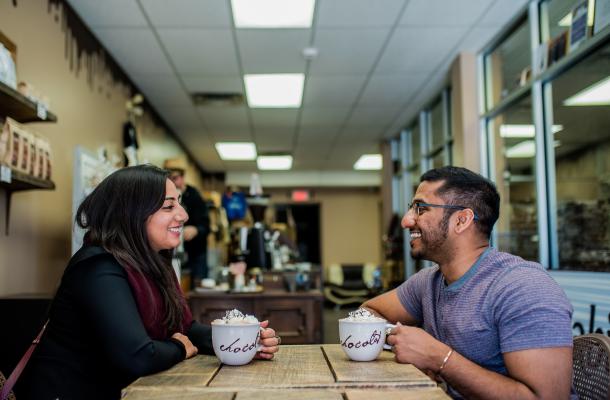 Vineyard Vacay 
Designed for the wine adoring partners, this Windsor-Essex vacay will indulge a test of the terroir while discovering one of Ontario's most bountiful wine trails. Kick-off your getaway with a stay at Kingsville's hip and historic The Grove Hotel. The Grove is one of the region's (top 25 in Canada actually) most unique boutique hotels, with each of their eighteen rooms designed with personalities tailored to their guests. After check-in, choose one of EPIC Wineries raved-about tours that offer customized tasting experiences, amongst their fourteen member wineries. Cap off your day with a reservation on the wrap around porch at Jacks Gastro Pub. We can't get enough of their Lake Erie pickerel tacos and a Banded Goose Brew as starters. After a relaxing night's sleep check out all of Kingsville breweries and make a final stop at Dutch Boys Chocolates for some adult and kid-friendly "souvenirs" to enjoy at home.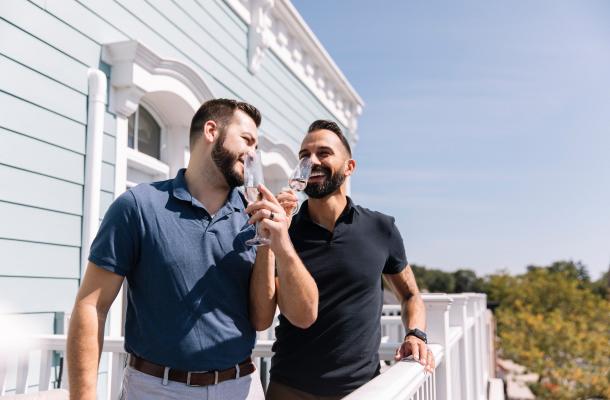 Outdoor Ambiance 
If your need to get away includes re-connecting together in the Southwest's natural beauty while actively exploring in the warm fall sunshine, look no further. Book your stay at Bye the Bay Bed & Breakfast, a majestic log cabin overlooking beautiful Rondeau Bay on Lake Erie. Pack your bike for this trip, as the B&B is located on the Great Lakes Waterfront Trail, one of Ontario's most famous cycling trails connecting all five great lakes. Not an avid cyclist but still looking to get your outdoor fix? Bye the Bay is only a 10 minute walk away from Rondeau Provincial Park, home to Chatham-Kent's best hiking and birding trails. If you come at the right time, catch the monarch butterfly migration as the park is a last stopover, before their flight across the lake southward, to their winter homes in Mexico. Celebrate your active afternoon with a toast, a cold brew and delicious casual eats at Bayside Brewing Company's lake-side patio. Cap off your evening at one of Bye the Bay's backyard campfires for star-gazing and marshmallow roasting.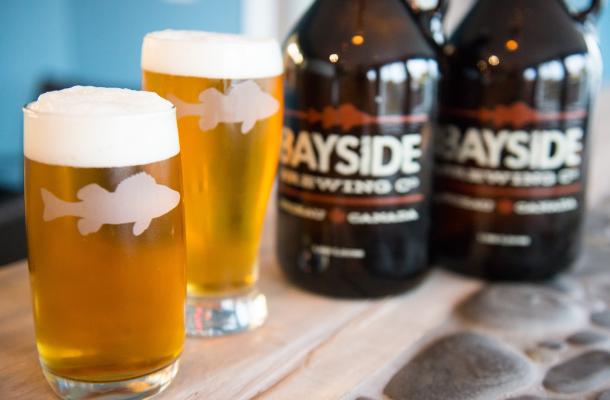 Fall Favourites 
Savour Elgin County's autumn bounty amidst its red and orange fall canopy of colours. Book your stay at Nature's Oasis Retreat located on an expansive property covered in ponds, waterfalls, wooded walking trails and their resident horses, goats and geese. Pack your weekend full of Elgin's favourite fall diversions. Spend a morning picking apples at Great Lakes Farm then lunch amidst the tranquility of Pinecoft's forest covered patio. Enjoy an afternoon wine tasting at  Quai Du Vin Estate Winery, with a tour of the vineyard, an overview of the wine-making process and a sip of a past vintage or two. From here it's a quick cruise along Lake Erie's coast to Port Stanley's Two Forks patio as you enjoy their savoury flavours while reflecting on the day's adventures surrounded by twinkling lights. Before you depart for home, Port Stanley's beautiful main beach will beckon for a solitary fall beach walk and a hopeful promise for the days ahead.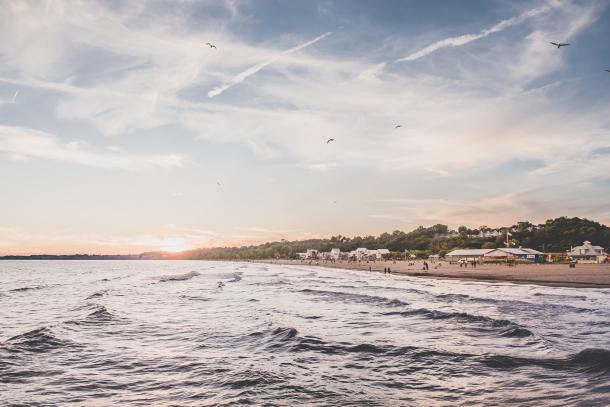 Are you day dreaming of your getaway yet? Let these fun itineraries lead you to new local gems. Looking to build your own itinerary? Browse our website for more trip inspiration throughout the region. 
---
---