Ontario's Southwest offers many different great beaches throughout our region on the shores of Lake Erie and Lake Huron, and we want everyone to be able to enjoy them! Listed below are beaches that offer accessibility mats. These beach mats are portable, non-slip mats which are placed along beaches to allow for easier movement with walkers, wheelchairs, or strollers.
Canatara Park Beach
This sandy beach is located in the heart of Sarnia and is one of the 28 Canadian Blue Flag beaches, due to its commitment for strict water quality and safety criteria. Canatara Park beach stretches nearly a kilometer along the shores of Lake Huron and has a ton of attractions in the surrounding area.  Get the down low about Canatara Park here!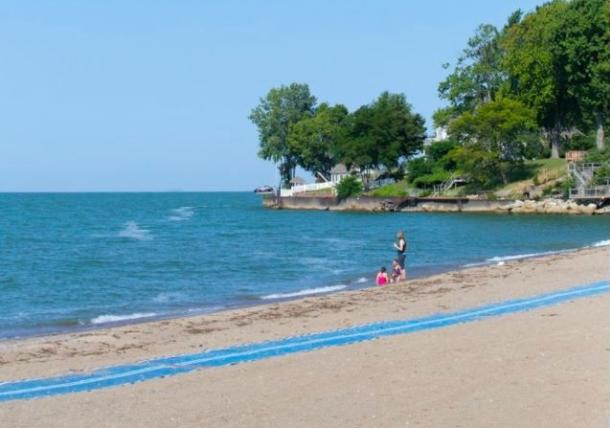 Colchester
This quiet beach in Essex County is a favourite of families. Just recently they installed both beach mats and new ramps to ensure everyone can enjoy a day at the beach!
Grand Bend
Grand Bend is known in Canada to be an awesome beach town; that reputation is well earned. Not only it is one of Canada's official blue flag beaches, but there are also a ton of things to do right on the beach! Soak up the sun at the main beach, and then take a short stroll to the Dairy Dip & Pizza Place for an awesome selection of ice creams!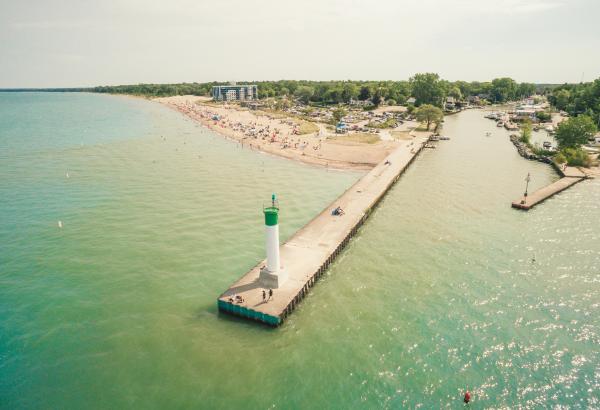 Erieau
Adventure to Erieau beach and experience some of the warmest water Lake Erie has to offer. Erieau has some of this regions best fishing and is in a unique location on a peninsula. Don't forget to stop at Bayside Brewing Co for some mouth-watering wood fired pizzas!  Want to know what else is by the beach? Click here to find out!
Port Dover
Hit up the ultimate Ontario resort town of Port Dover! This beautiful beach has a scenic pier, a shallow sandy beach, and even palm trees! After spending the day relaxing on the beach, check out The Beach House Restaurant for some delicious food, as you look out to the water.
 
Port Stanley
Check out Port Stanley`s main beach and soak up the sun while relaxing on the sandy beach of Lake Erie's north shore. You`ll never want to leave as you explore the charming boutiques on the streets, the appetizing culinary treats at the many dining establishments, and the uniqueness this little town has to offer. Discover more around Port Stanley!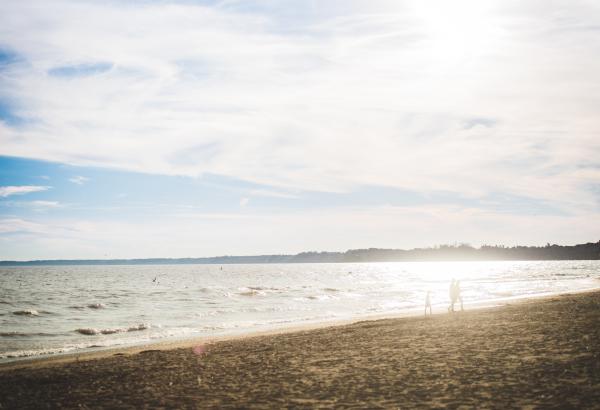 Long Point
Home to a 40 kilometre sandpit, Long Point is a unique, must-see beach with warm water temperatures! Find out more things to do in the area by clicking here. Fun fact: Long Point is recognized as a UNESCO World Biosphere Reserve.
---
We are so lucky to have beautiful natural areas in Ontario's Southwest to enjoy. Let's take action to protect our precious natural spaces. Click here to join the #ForTheLoveOfParks movement and learn 5 ways you can help keep parks clean and safe.