If you or someone you travel with has an accessibility requirement, disability, or special need, hitting the road for a quick getaway can feel anything but spontaneous. It can take a lot of time to research your trip to ensure the places you plan to visit are enjoyable for everyone in your group. Keep this two-day Windsor Essex itinerary handy for the next time you feel that sense of wanderlust kick in. The research is all done, so you can just head out for a road-trip and enjoy the adventure!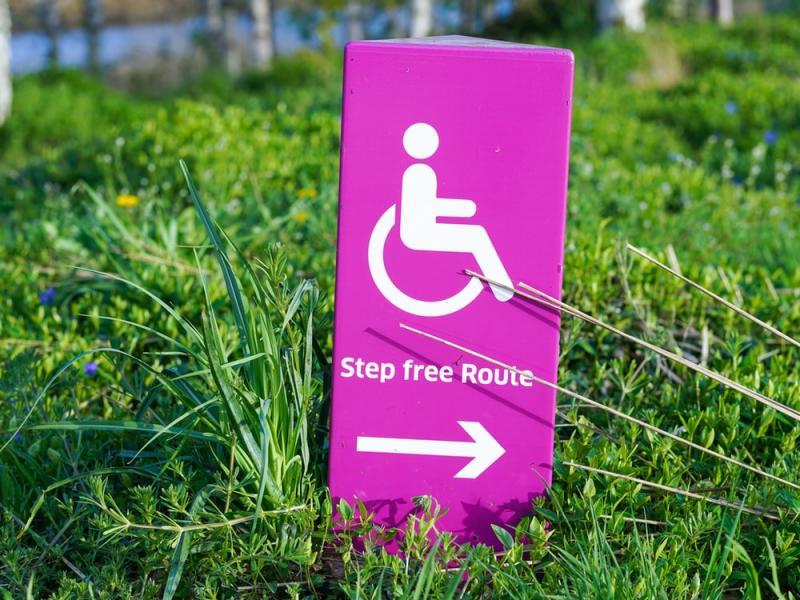 Day  One: Afternoon
As Windsor may be a bit of a drive for you, consider arriving mid-afternoon to allow you some time to get settled into your hotel. Excellent, accessible options in the area include: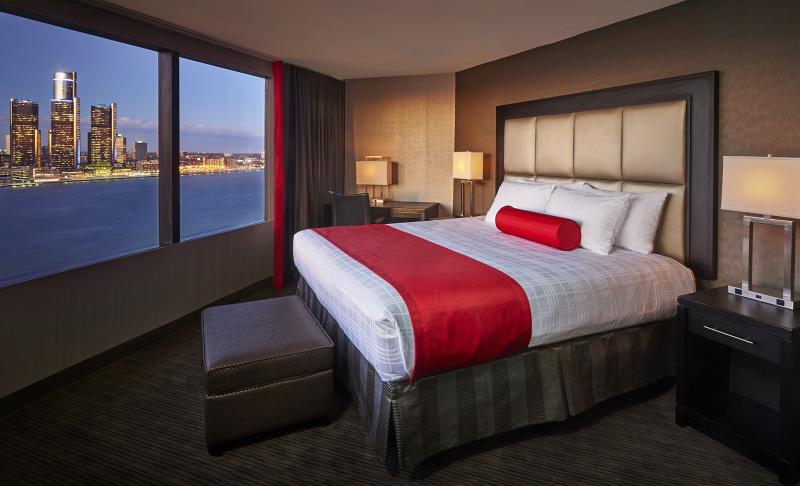 After check-in, enjoy a leisurely dinner. Accessible restaurants in the area with fantastic food include Spago Italian Trattoria at Caesars Windsor and The Bull & Barrel Urban Saloon.
Day Two: Morning
Fuel up with a delicious breakfast at The Twisted Apron Brunch Bar. Whether you prefer a sweet or a savoury start to your day, the extensive menu has something delicious for you. Thyme Kitchen is another excellent breakfast destination in the heart of Windsor with a tasty selection of gluten-free, vegetarian and vegan options.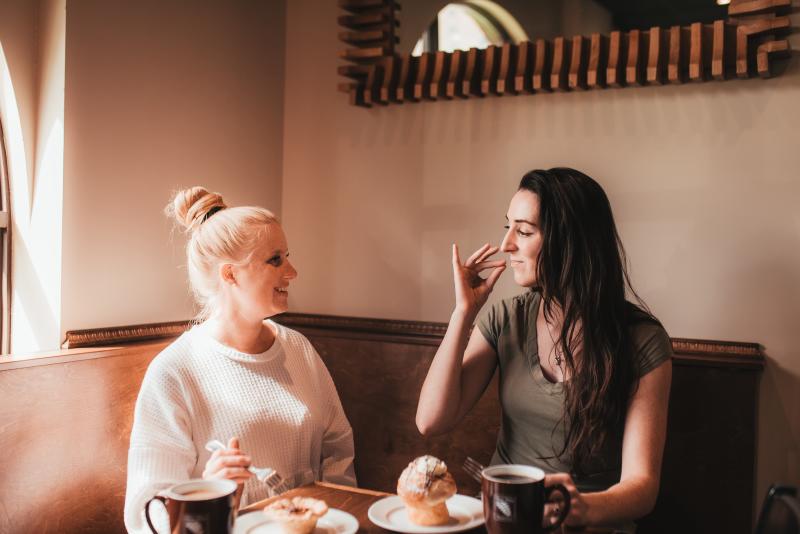 Work off that breakfast with a morning stroll or roll along the Windsor Sculpture Park's nicely paved pathways. This museum without walls along the Detroit River is a one-of-a-kind park showcasing more than 30 large-scale works of contemporary sculpture by world-renowned artists.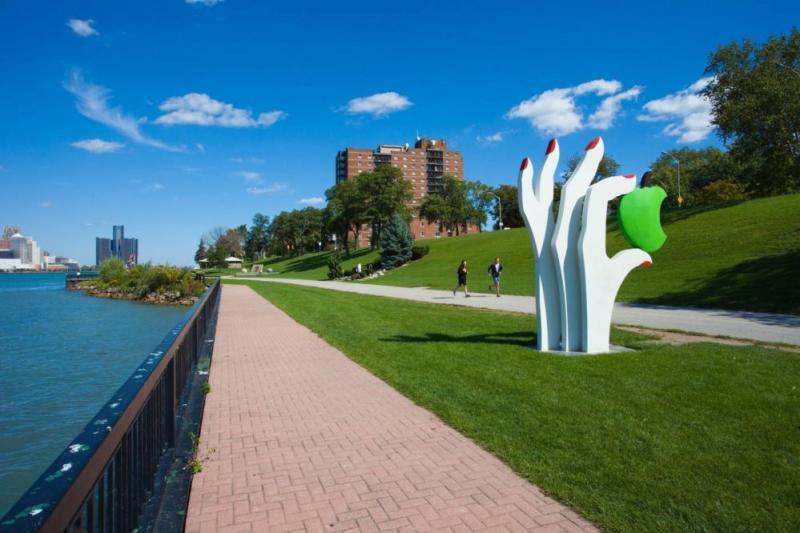 If the sculptures leave you feeling eager to find more local art, stop in for a viewing of close to 4,000 works from some of Canada's most exciting artists at Art Windsor-Essex. This accessible art space offers benches, chairs, and couches throughout the galleries for whenever patrons are in need of a rest. The Chimczuk Museum is another interesting stop with a variety of exhibits on the history of the Windsor area, the Original People's culture and legacy, and the development of the City of Windsor. 
If you'd prefer to take in some nature instead of more art, make your way to the Ojibway Nature Centre. There is no fee to visit this beautiful complex, and the building, which is accessible to those with disabilities, is filled with fascinating displays showcasing the ecology of the area.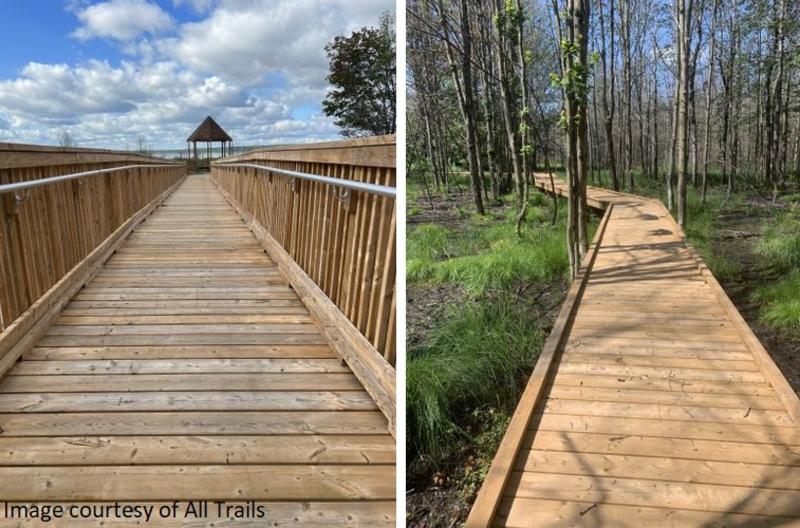 Day Two: Afternoon
Choose a designated driver and spend your afternoon exploring this area's bountiful beverage scene. Excellent and accessible local breweries, wineries and distilleries include: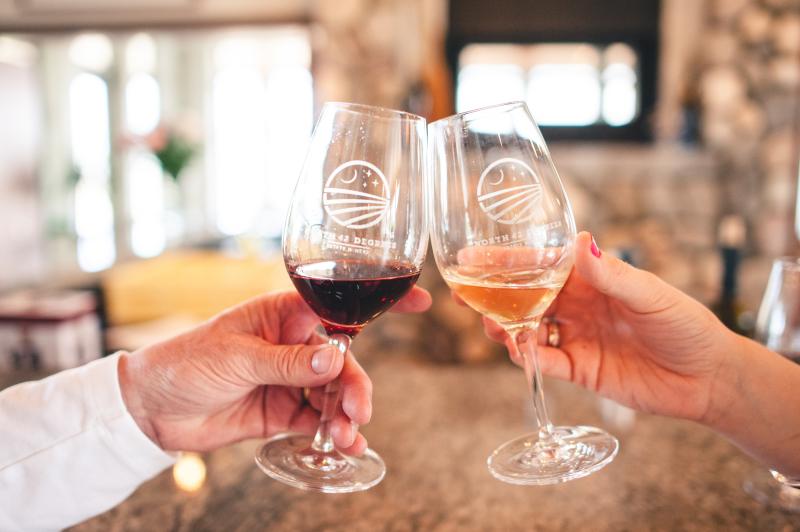 If you'd prefer to pass on beverage touring, the Amherstburg Freedom Museum is a fascinating place to visit and learn more about African Canadians' history and contributions. The museum offers guided and self-guided tours on African Canadian history and the Underground Railroad. After, as you make your way toward Leamington, stop in at the John R. Park Homestead Conservation Area. You'll feel like you've travelled back in time as you explore this historic home and its seasonal gardens filled with heirloom crops, flowers, and vegetables.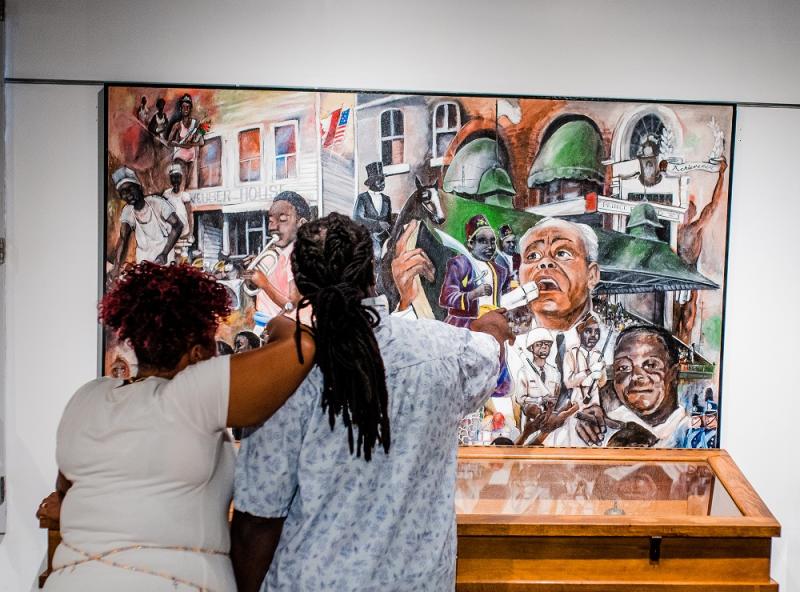 As your afternoon travels will likely take you south to Harrow and Amherstburg, drive just a little further to  check into the Best Western Plus Leamington Hotel & Conference Centre. This newly renovated hotel has a selection of rooms with features designed for those with physical challenges.
Day Two: Evening
Settle in for a delicious dinner at The Vines Restaurant at Cooper's Hawk Vineyards in Harrow.
Day Three: Morning
After breakfast at the hotel, make your way to Point Pelee National Park, just two kilometres away. If you're not feeling up to a stroll or a roll, even a leisurely drive through the park is a pleasure and will score you bragging rights for having been to the southernmost point of mainland Canada! A free open-air shuttle takes park guests from the Visitor Centre to the outdoor exhibit at the tip of Point Pelee.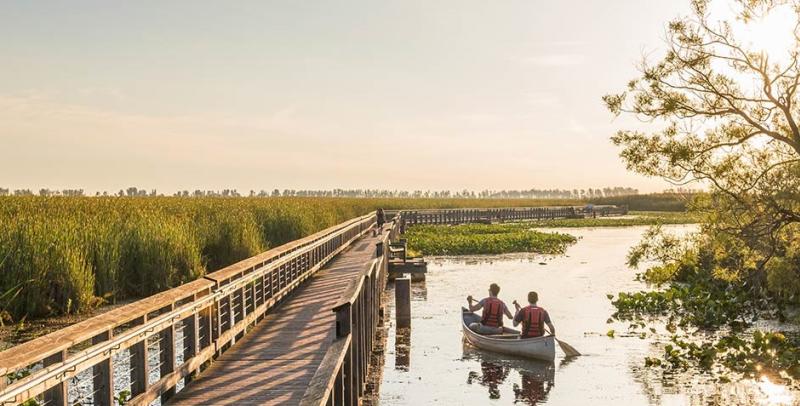 If you'd prefer your walk to be a little less on the wild side, stroll the streets of Uptown Leamington and pop into the some of the unique thrift shops and clothing stores. Seacliffe Park and Beach, also in Leamington, has an accessible boardwalk onto the beach if you'd like to take in some Lake Erie views.
Day Three: Afternoon
Before you head home from your adventure, stop by the Leamington Arts Centre. Browse the three different galleries and the Market Place, which is fully stocked with a fantastic selection of art supplies and has a lovely little café where you can enjoy a light lunch.
Looking for even more new and exciting things to see, do, taste, and experience in Ontario's Southwest? Browse our collection of experiences and itineraries that have been specially curated for those who are endlessly curious and love to learn about the hidden gems others may overlook.