Show your kids that dinner doesn't come from the grocery store on this two-day tour filled with country fun in and around Elgin and Chatham-Kent counties.
Day 1 Morning
Start your day on a sweet note teaching your kids how honey is made with a visit to Clovermead Adventure Farm. The on-site honey shop is open year-round, but things really get buzzing between May and October, thanks to the Adventure Farm's 50 fun attractions. There's also a range of fun events, including a 'Summer Days With The Beekeeper' experience and a Fall Pumpkin Festival.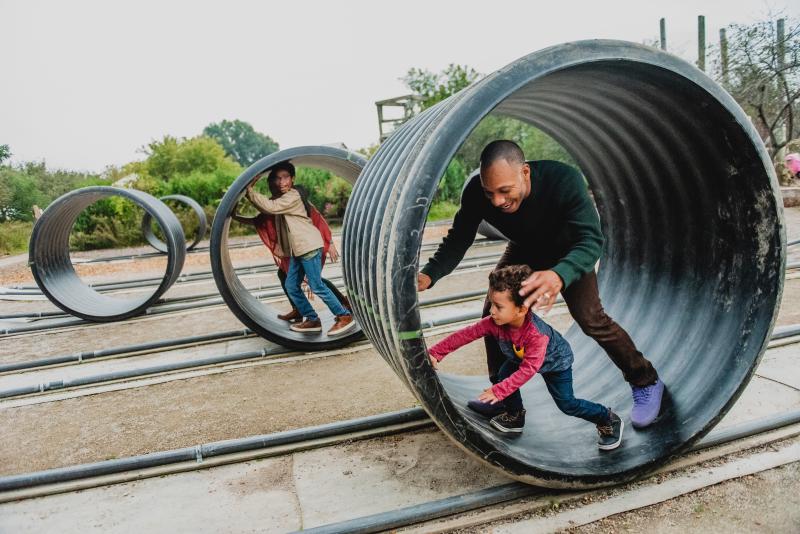 While you're in the neighbourhood, be sure to swing by Grandma's Oven in Aylmer for a sweet treat to enjoy in your hotel room that evening. Then, make a mid-morning brunch stop at Ruby's Cookhouse, where the incredible breakfast menu includes plenty of great choices for kids.
Next, stop at Springwater Conservation Area for some fresh air fun. If you're visiting in March, time your trip with the Maple Syrup Festival. The park has great hiking trails to explore, a small beach area, a children's playground, and seasonal rentals of canoes, kayaks, and fishing rods.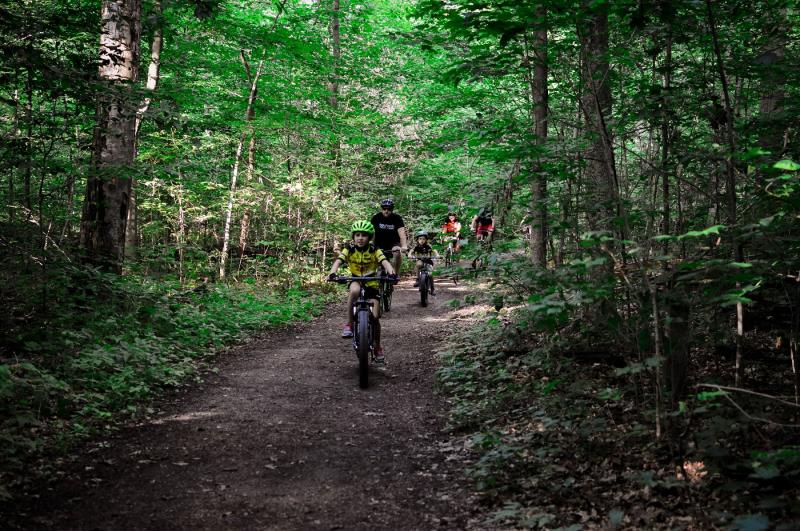 For the bicycle and cycling fans or even motorcycling fans in your family, a quick stop at the Elgin County Heritage Centre is a must when you're this close. Check hours of operation in advance to ensure it will be open when you're in the area.
If trains don't excite your crew, opt for another farm-to-table fix at Picard's in St. Thomas for a taste of Ontario-grown peanuts and locally made premium ice cream.
Day 1 Afternoon
Spend the afternoon in pursuit of fruit at Great Lakes Farms, where your family can pick their own strawberries, peaches, pumpkins and apples depending on what is in season. In the fall, there is also a Fun Farm featuring a corn maze, zip line, straw mountain and more.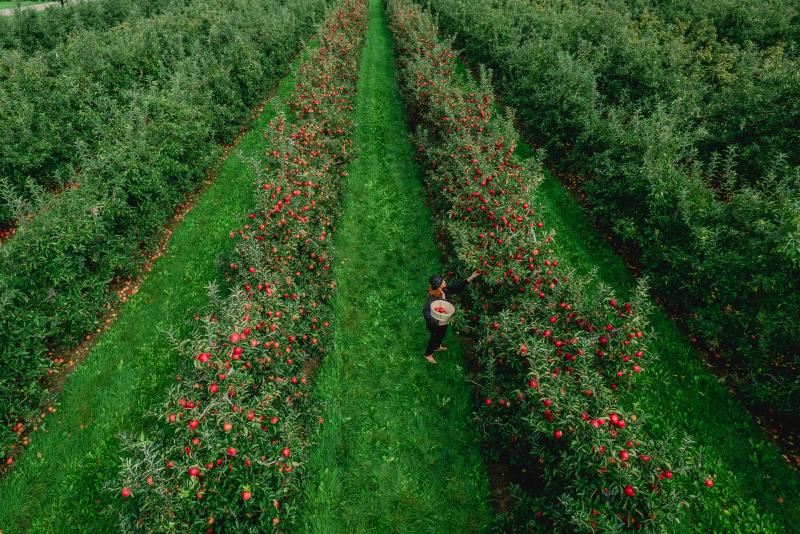 Day 1 Evening
Settle in for the night at a cozy nearby inn in Port Stanley. Alma Villa is an excellent choice if you're travelling as a large group. For all stays, The Kettle Creek Inn offers exceptional accommodations and incredible hospitality - plus they have an amazing restaurant serving tasty eats made from local ingredients. The Windjammer Inn is FeastOn Certified, which means you can enjoy more locally sourced farm-to-table finds in the on-site restaurant - be sure to try their amazing dessert menu too!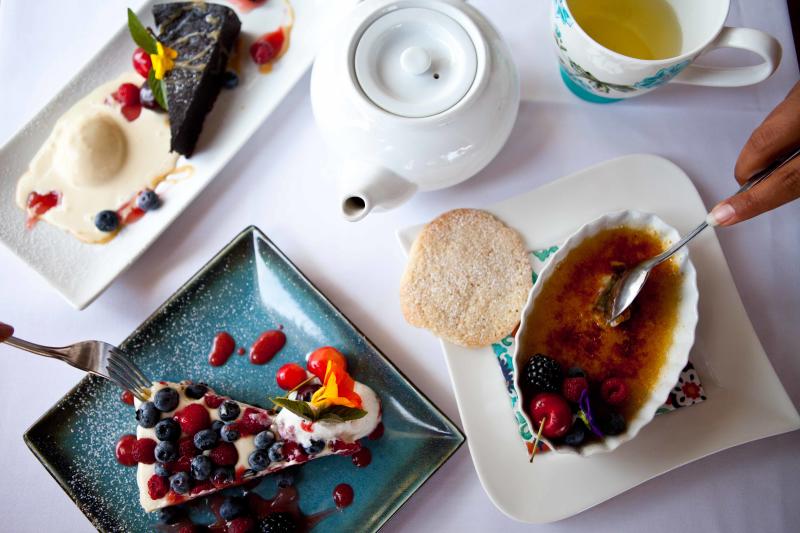 Day 2 Morning
The next morning, follow the Lake Erie shoreline west to discover the fields and flavours of Chatham-Kent. If you're visiting between mid-July and early September, make Parks Blueberries your first activity of the day. Stop by the on-site café for a freshly baked blueberry breakfast treat.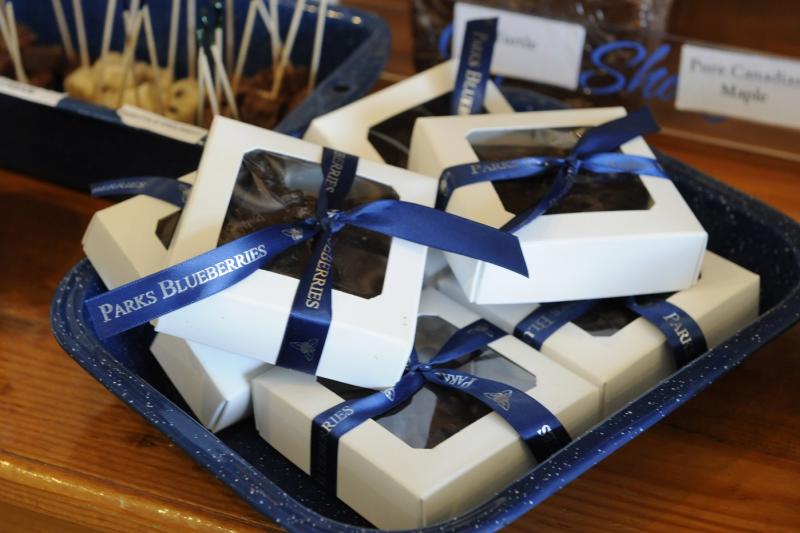 Day 2 Afternoon
Let your family's unique interests determine which direction you head next.
If you'd like to get out on the water for the afternoon, consider pairing a Walpole Island Riverfront Cottage with one of their Waterway Tours. Be sure to make a Strawberry Juice stop at Sweet Tree Café while you're in the area.
If you'd prefer some additional farm fun, TJ Stables is an excellent option. The one-hour Family Farm Experience will allow your gang to meet all the farm animals, pick garden vegetables, feed chickens, collect eggs, and have a fun pony ride. If you're travelling with tweens or teens, consider the Awaken Your Spirit - Spirit Horse Encounter, a three-hour experience that uses the farm's endangered little horses to teach participants about Indigenous culture, resilience and recovery. You can also book an on-site Teepee for the ultimate overnight adventure.
Hat Trick Farms is another excellent option for some fun on the farm if you're visiting in the late spring. The farm's tulip fields become a flower-filled playground where guests can build a beautiful bouquet. Don't miss the truly one of a kind 'Beyond the Vase' experience. Guests begin this experience with a walk in the tulip field where you participate in a scavenger hunt style activity, learn about yourself through tulips, enjoy a non-alcoholic drink, and cut tulip blooms for flower pressing. This experience is available on select dates only so be sure to plan ahead.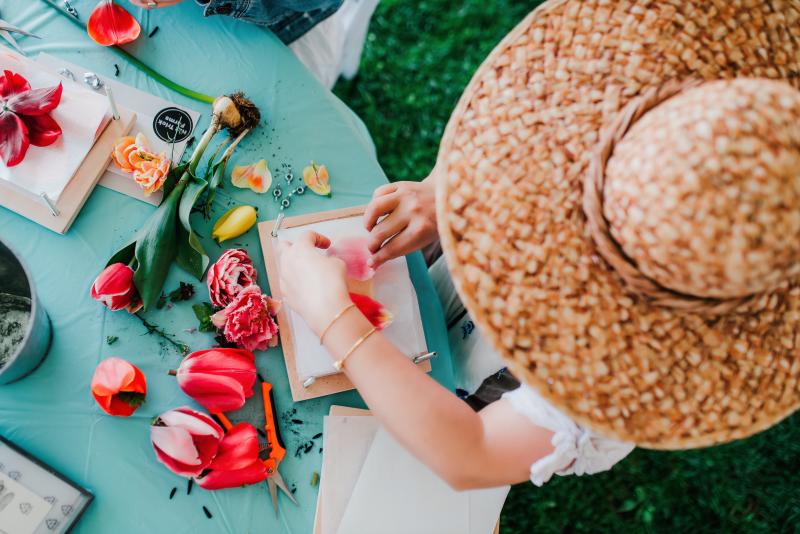 Day 2 Evening
No matter where you've landed for your afternoon activity, you're just a short drive away from several excellent places to stay.
Looking for even more memory-making experiences for your family to connect? Browse our collection of experiences and itineraries that have been optimized for maximum fun and will set the stage for you to learn, play, and explore as a family.