Some road trips are all about the scenery. Other getaways focus on the food and drink. This three-day tour treats all five senses as you and your road trip crew make your way from St. Thomas to Windsor.
Day One: Morning
Start your trip off with a treat for your taste buds at St. Thomas' The Fritter Shop. In addition to the classic apple fritter, choose from creative takes on this perfect pastry parcel, including lemon, Dutch chocolate, cherry cheesecake and more, with many available in vegan options.
Next, offer your eyes a spectacular view at the St. Thomas Elevated Park, Canada's first and only elevated park. At its peak in the 1930s, this former rail bridge carried 50 trains every day. Today, it's been transformed into a beautiful outdoor space complete with art installations, flower gardens and more.
For lunch, follow your nose along the St. Thomas Pizza Trail! As a town boasting the planet's highest pizza per capita, you're in for some solid slices! If you'd like a frosty pint to wash down all that pie, stop by Railway City Brewing Co. or Caps Off Brewing Co.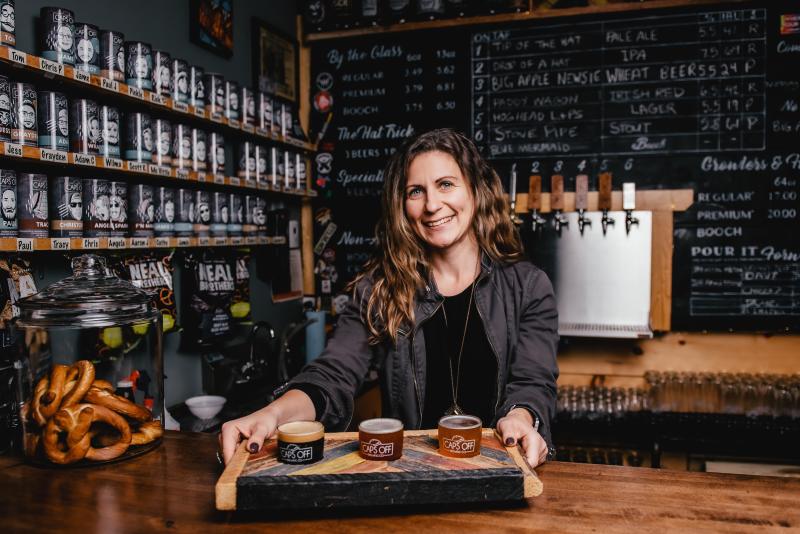 Day One: Afternoon
Spend a few hours exploring the extensive collection of outdoor murals in St. Thomas that you'll find on everything from boxcars to buildings. Then, treat your ears to the sound of crashing Lake Erie waves with a quick trip to Port Stanley's beautiful beach, just 20 minutes away. Click here to discover some off-the-beaten-path spots for a mid-afternoon snack and beverage break.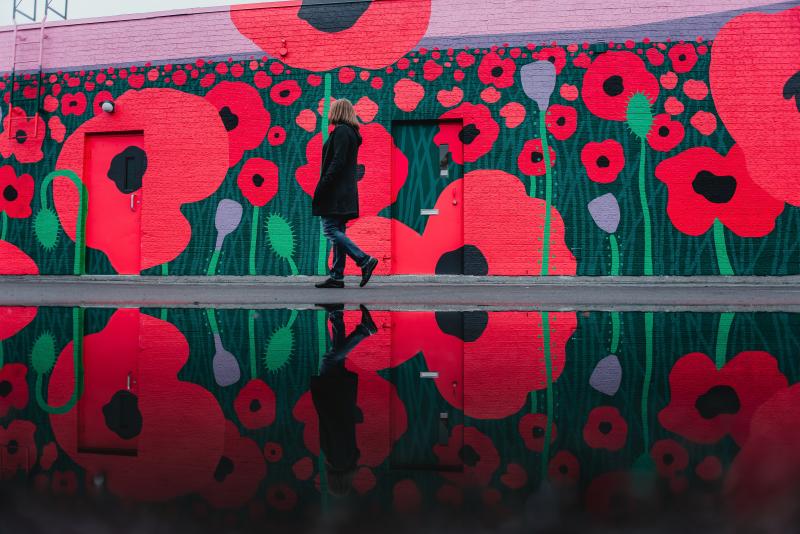 Day One: Evening
Continue to delight your senses by checking into a great place to spend the night:
Nature's Oasis is a bed and breakfast retreat set on 83 acres with picturesque ponds, waterfalls, hiking trails and all kinds of friendly critters, including horses, goats, rabbits, guinea pigs and geese.
This beautifully decorated, three-bedroom vacation rental is centrally located in St. Thomas and gets rave reviews.
Comfort Inn in St. Thomas is an excellent option if you're looking for a more traditional choice. And you can bring your furry friends as it's a pet friendly hotel.
For dinner, tempt your taste buds with a delicious bao platter from Mr. & Mrs. Bao or scrumptious sushi from Plaza Sushi.
Day Two: Morning
Before setting out on your morning drive to Windsor, swing by Streamliners Espresso Bar for a Wolverine for the road. This delicious drink features espresso pulled over a cinnamon stick stirred into milk infused with local maple syrup. Make another quick stop at Howe Family Farm Market and Country Bakery for some delicious baked treats to snack on along the way.
After your drive to Windsor, which will take about two hours, stretch your legs checking out the local street art scene on a Windsor Graffiti Scooter Tour. As you zip around the city on an electric scooter, you'll see the many visually stunning ways local and internationally renowned artists use this urban landscape as their canvas. Keep your eye out along the 12-km route for other murals and outdoor sculptures in this art-loving city.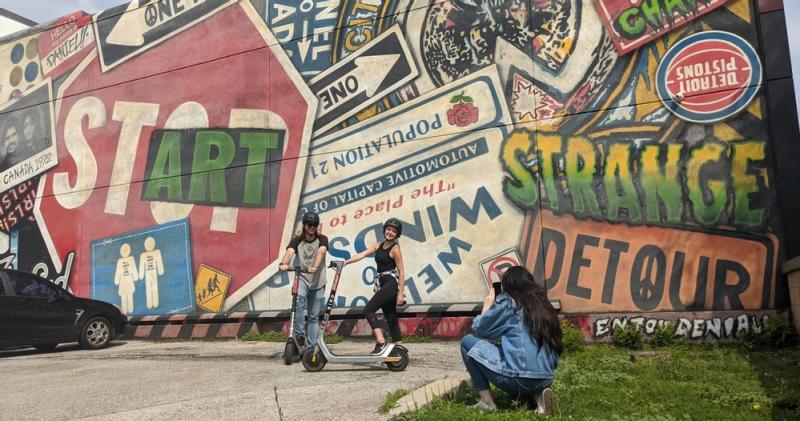 Day Two: Afternoon
Following your scooter tour, stop into one of the city's many buzzed-about craft breweries. Sandwich Brewing Co. is a great option for lunch as they offer a delicious array of hearty sandwiches from a spicy banh mi to a Bombay grilled veggie.  
To determine your afternoon activity, decide between your sense of taste and your sense of smell.
If the nose knows, a visit to SoHum is a must! In addition to making their own line of non-toxic, eco-friendly scented candles, SoHum offers a variety of hands-on experiences that allow guests to make their own candles, hand soap, room sprays and more.  
If your taste buds take top priority, start with a tasting at one of the newest wineries in the Windsor-Essex region. Vin Winery, just 15 minutes outside of Windsor, has excellent wines and a creative selection of light bites. Continue travelling south to sip on something at Beerded Dog Brewing Co. in Harrow.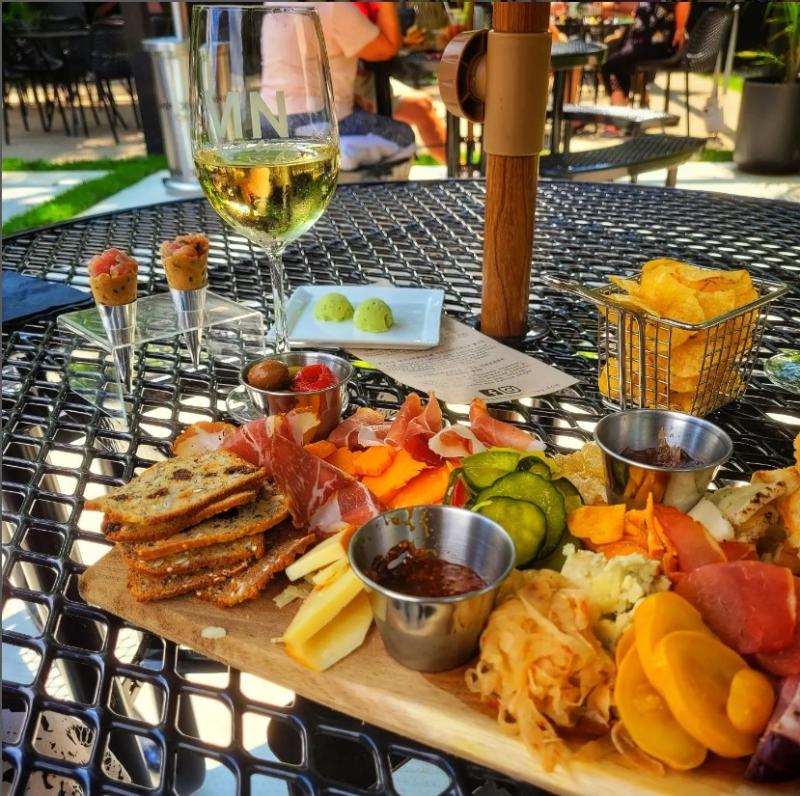 Day Two: Evening
Deal yourself a little casino excitement for the evening by checking into a fabulous room at Caesars Windsor for even more sensory delights, like a fabulous steak dinner at Neros Steakhouse, a concert at The Colosseum.
If you're looking to enjoy more of the region's craft beers, make sure to add Billy's Taphouse to your itinerary. Affectionately referred to as "Billy's" by the locals, this upscale pub and grill uses only fresh local ingredients in their homemade food. They also take great pleasure in showcasing Ontario wines and beer.
Day 3: Morning
Hit Thyme Kitchen for a healthy, delicious start to your day. The menu here has fabulous gluten-free, vegetarian, and vegan options. Then, make your way to the nearby town of Kingsville to check out the six new murals that have recently been added to this charming town's streetscape.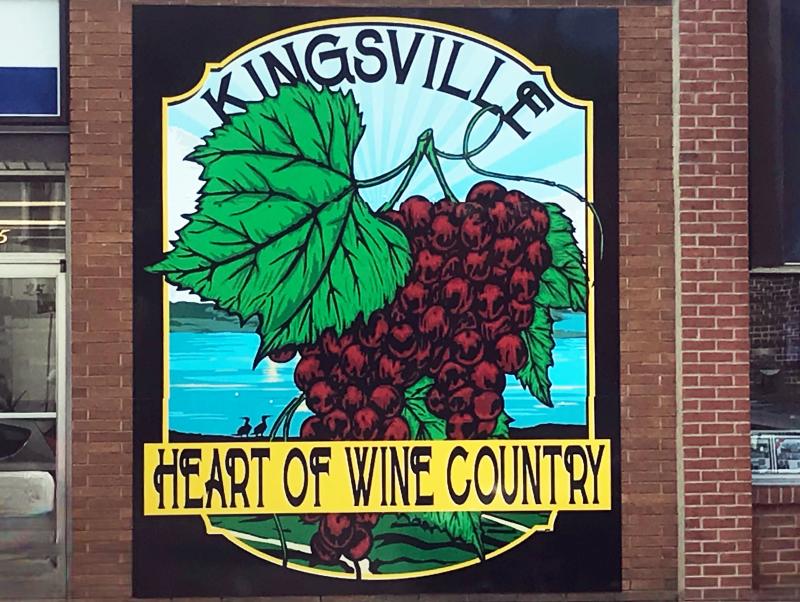 Day 3: Afternoon and Evening
After your art-filled stroll exploring the streets of Kingsville, enjoy lunch at Banded Goose Brewing Co.
Wrap up your trip with the feeling of sinking your toes into the sand by checking into a geodesic dome at Lungovita Beach Retreat. Guests of this unique lakeside glamping property are encouraged to walk barefoot to absorb the earth's electromagnetic charge and benefit from its restorative and healing properties. There are also year-round barrel saunas and hot tubs, cruiser bikes, bonfire pits, and more.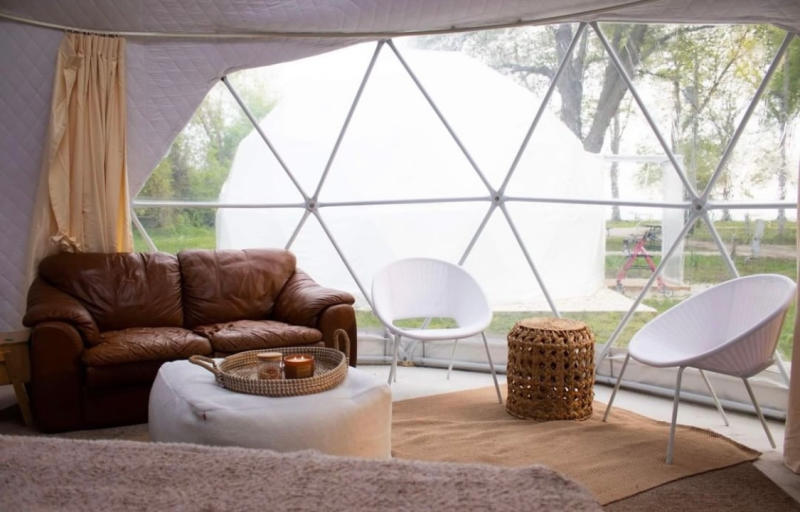 If you'd prefer to sleep with a solid roof over your head, The Grove Hotel's all-new sister property in Colchester, The Grove Motel, is opening soon and looks like it will be an incredibly cool place to stay. Magnolia Ranch in Harrow and The Lakeside Cure in Leamington are also unique options.
No matter where your afternoon has taken you, the Great Taste of Ontario Passport for Windsor Essex will point you in the right direction for a delicious dinner.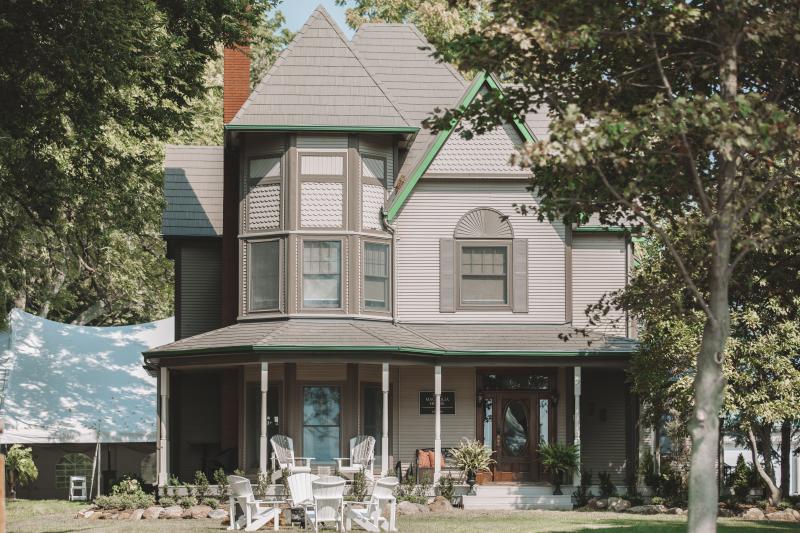 Looking for even more unique ways to escape the city for a local getaway? Browse our collection of experiences and itineraries that have been specially crafted for adventurous souls craving the kind of connection that can only be found off the beaten path.