Ever want to add a twist to your getaway? Take to the skies and discover Ontario's Southwest from a whole new perspective. These sky bound experiences will get your head in the clouds…nearly. Are you ready to take flight?  
Long Point Ecosystem Tour
Take a one hour flight over the Long Point ecosystem with Tillsonburg Flying School. The flight path will take you from Tillsonburg to Port Rowan and out over Long Point inner bay, then back along the shore of Lake Erie over the Lake Erie Wind Farm to Port Burwell around the sub over to Aylmer then returning back to Tillsonburg. Trust us, you will remember this adventure for years!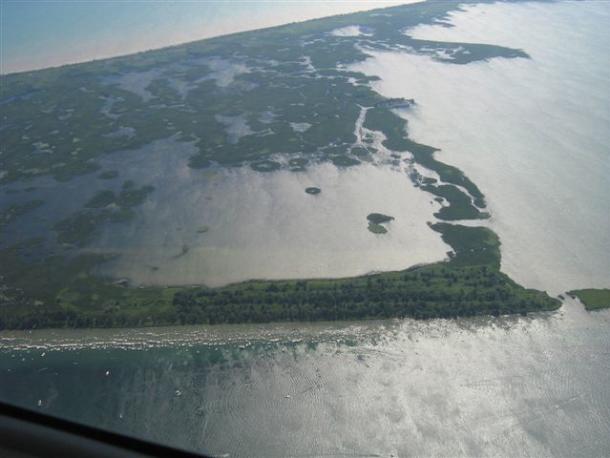 Fly in a Historic Harvard
Come enjoy a flight experience in a historic WWII era plane and learn about Canada's contribution to the Allied victory through the British Commonwealth Air Training Plan with the Canadian Harvard Aircraft Association. Located at Tillsonburg Airport in the heart of Ontario's Southwest, CHAA holds several Fly Days each year where crowds experience the thrill of the distinctive roar of the Harvards flying in formation. Tour the restoration hangars and learn how these planes are restored to their former glory.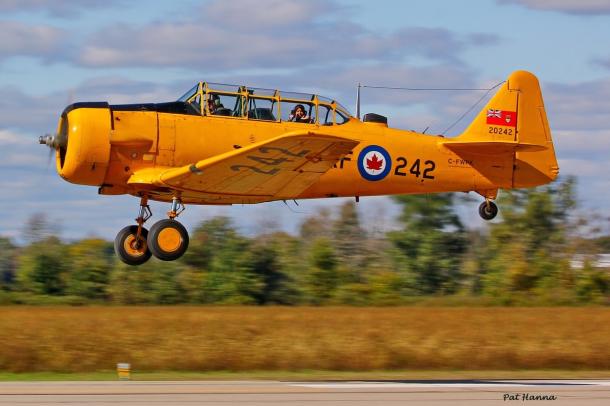 Skydive over Grand Bend
Ever wondered what it would be like to go skydiving? Well wonder no more. At Grand Bend Sport Parachuting Center you can find out! Experience the thrill that is skydiving. For beginners, a first jump is a freefall with two instructors assisting until the parachute is activated. The beginner then gets to steer the parachute with instructions via radio from the expert instructors. Best of all, you'll get a video of your freefall as a camera flyer will swoop in to capture the memory for you. You'll have a grin that'll last for days and memories that will last a lifetime. You're a skydiver!

Hot Air Balloon Ride over London
Have you been looking for a unique adventure in the heart of Ontario's Southwest? Book a hot air balloon ride with Sundance Balloons in London. Escape for a day and see the city from an entirely new perspective - view the golden fields, city sights, the Thames River, and large green spaces. On your scenic champagne balloon flight, you'll discover why London is called the "Forest City." What's not to love about some fresh air and beautiful aerial views?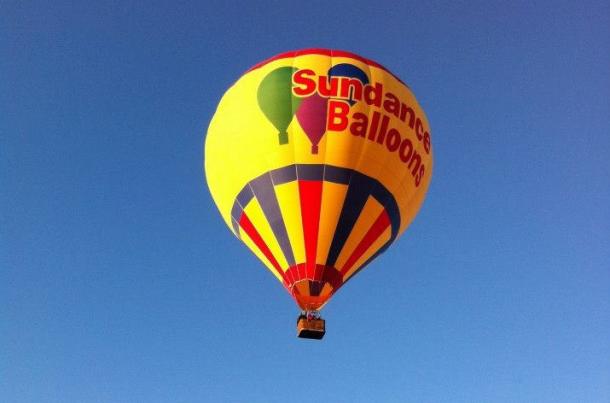 Parasail in Grand Bend
Take to the skies of Grand Bend as you soar up to 1000 feet high in this unique experience of parasailing! With 15 years experience in watersports business, the licensed captain and crew of Grand Bend Parasail will have you up safe and sound in no time! There is no previous experience necessary and all ages are encouraged! Fly off from the boat by yourself or with up to four people. The parachute has a smile almost as big as the one you'll have!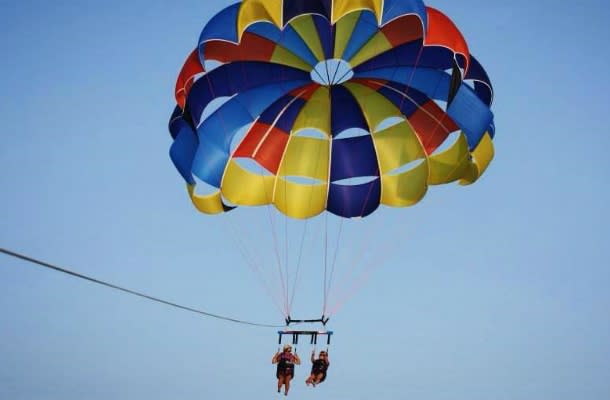 Pack your bags and take to the skies in Ontario's Southwest – all without a passport!