Camping, the ultimate summer staple. Whether you're traveling with friends, family, or alone, the Southwest invites you to experience the magic of camping, especially on weekdays! Weekday camping can offer its own unique paradise, where you can revel in nature's beauty, explore trails, and create unforgettable memories without the hustle and bustle. Use this getaway as a chance to escape your daily routine, unplug from technology, and embrace the peace the Southwest Region offers. If you're searching for a vacation that combines tranquility, affordability, and an escape from the crowds, look no further, we've got you covered.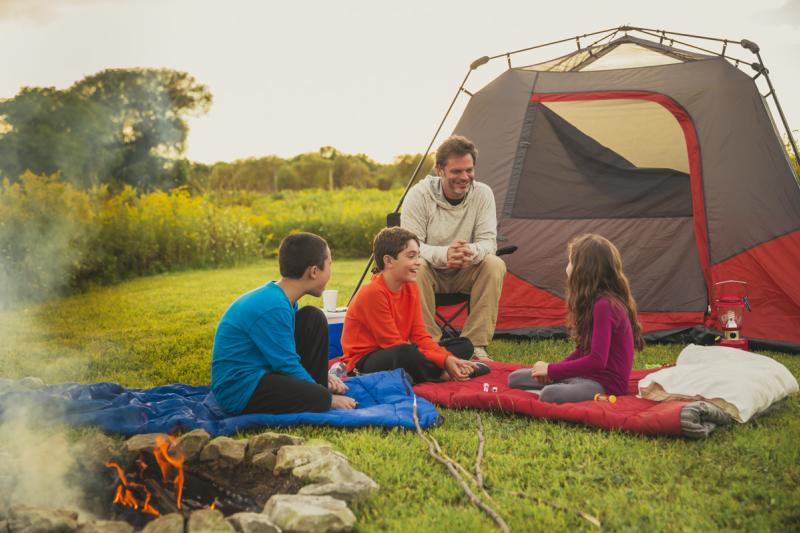 Port Burwell - Elgin County
Welcome to Port Burwell, Ontario, a gem in the heart of Elgin County! Kick off this epic getaway at Port Burwell Provincial Park. Pitch your tent, set up your camping grounds, and get ready to really connect with nature! This entails forests, sandy beach, and breathtaking sunsets. Sound like paradise yet?
Once you're settled in, heady over to the Port Burwell Marine Museum for your first adventure. Learn more about Lake Erie, life along the shores and how all played a role in the local area. If you're really into museums and a little bit of mystery be sure to take a HMCS Ojibwa Tour, a unique and exciting experiential tour of a sub around 297.5 feet long, 5 stories high, and hiding secrets of the Cold War.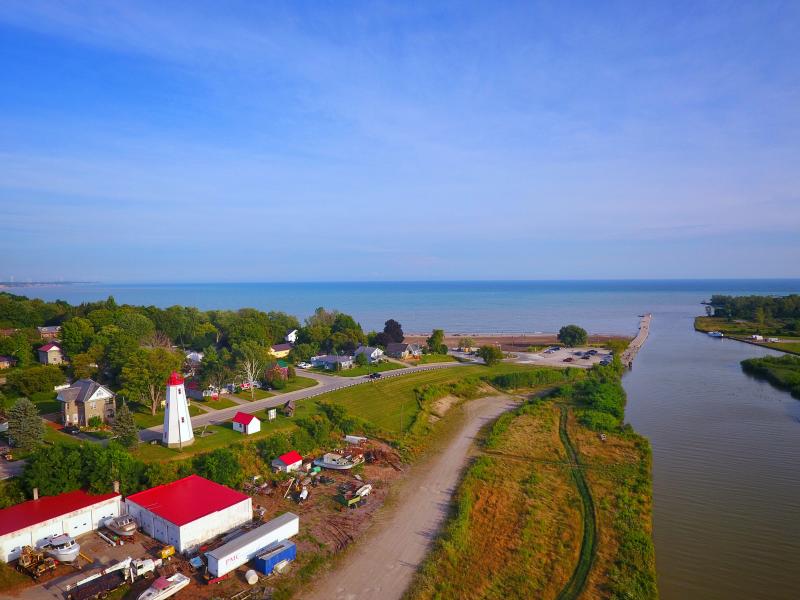 Now, if you're in the mood to take on some more adventure. South Coast Fishing Charters provides thrilling fishing excursions on the open water! All fishing enthusiasts are going to love this one.
Nature exploring does work up an appetite, so let's talk food. Travel to Port Burwell's very own Lighthouse Restaurant & Pub. This place offers delicious meals paired with a waterfront view! And when it's time to satisfy your sweet tooth, Simply Scoop's well-known ice cream is nearby! Port Burwell truly has something for everyone, making it an ideal camping destination in Ontario's Southwest. 
Rock Point - Haldimand County
The next camping destination you can check out is Rock Point, based in Haldimand County. This place really has it all. Get ready to pack your bags and begin your camping trip at Rock Point Provincial Park. Coming here on weekdays is even better because you have easier access to pristine beaches, hiking trails, various camping sites all with more privacy!
Here's a local secret you won't want to miss out on that's located nearby Centennial Park! This park boasts stunning views of Lake Erie and there's plenty of room to have picnics, go on hikes, take a swim, or fish! Don't forget to take a picture with Muddy the Mudcat Statue, a local and friendly sculpture that many love to visit! It's not everyday you find a fifty-foot long fish wandering about, so be sure to go visit Muddy while visiting Rock Point! But the adventure doesn't stop there. If you're into history and enjoy museums, the No. 6 RCAF Dunnville Museum is calling your name!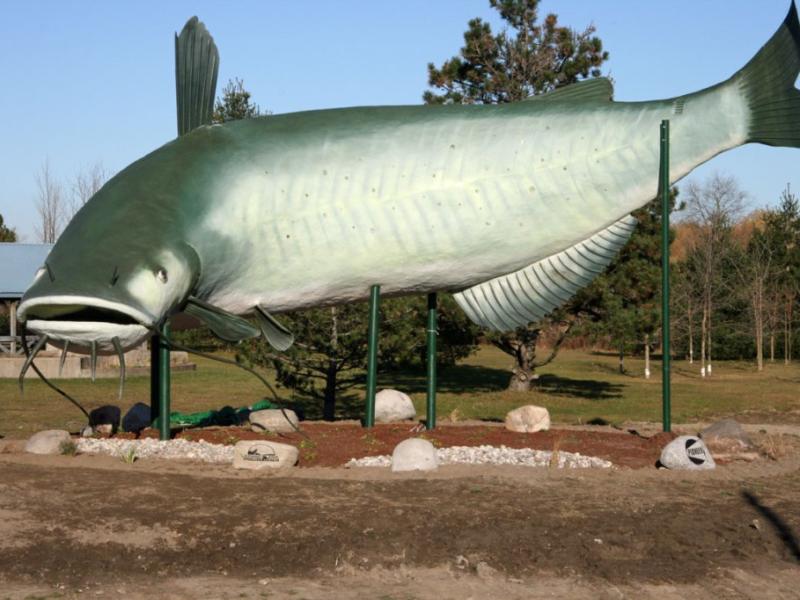 After viewing vintage artifacts and learning about aviation history, you can grab a bite at Deb's Cuisine on Queen! This local joint is a must-visit if you're interested in hearty meals that satisfy your cravings! It's safe to say, camping in Rock Point provides a perfect blend of outdoor adventure, cultural exploration, and culinary delights for a memorable vacation experience.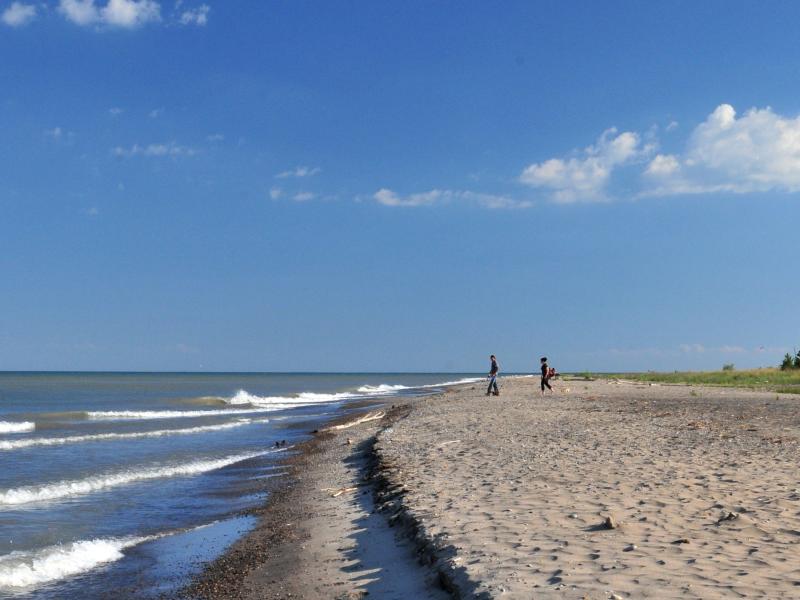 Rondeau - Chatham-Kent
The third destination for your camping trip is Rondeau, Ontario, nestled in the charming region of Chatham-Kent. Start off your journey at Rondeau Provincial Park. Picture this: a gorgeous Black Oak Trail, amazing bird watching opportunities, cycling paths around the park, and the chance to observe diverse wildlife in its natural habitat. 
To start your morning off right, take a trip to Charlie's Café. Get your daily dose of caffeine in style before you take on the rest of your adventurous day!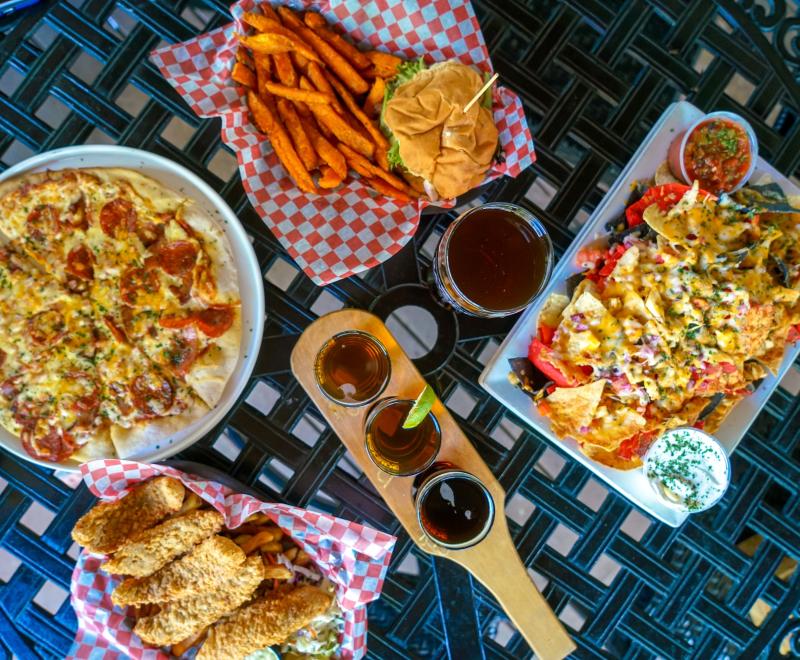 Your next stop is the Greenview Aviaries Park and Zoo, where you can interact with a variety of animals you've never seen before! For dining, you can check out Rondeau Joe's, a local favourite! The food will taste even better knowing you have a waterfront view.
Before calling it a day, make sure you take your friends or family to Bayside Brewing Co. in nearby Erieau for some handcrafted brews and a night to enjoy to yourselves. The quality beers are a treat and a perfect way to wrap up a day of exploring and relaxation.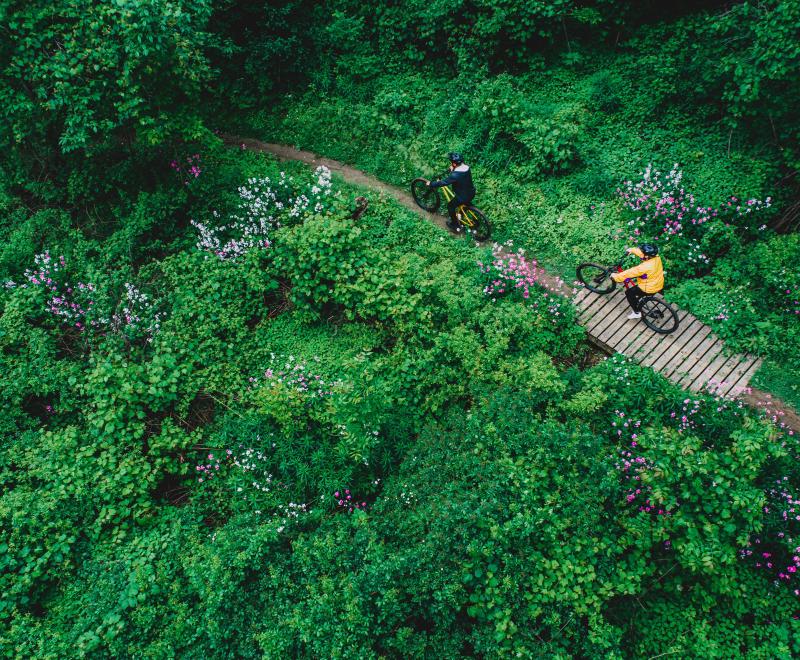 Turkey Point - Norfolk County
The fourth ultimate camping spot we have in store for you today is Turkey Point! You will start at Turkey Point Provincial Park. The park is well known for its gorgeous beach, side shops, and accessible facilities. It's camping made convenient!
Your first excursion after getting settled will be at Long Point Eco-Adventures! For people seeking an adrenaline rush, this place offers activities like ziplining and tree top canopy tours, where you can explore the breathtaking nature from a birds-eye view. 
Craving more adventure? Turkey Point also offers over 70 kilometers of beautiful mountain biking trails as well as ATV/Dirt Bike (vehicles under 350 kg) opportunities! Located just minutes from the park, visitors are more than welcome to enjoy their vehicles at the St. Williams Conservation Reserve so long as they are registered and insured!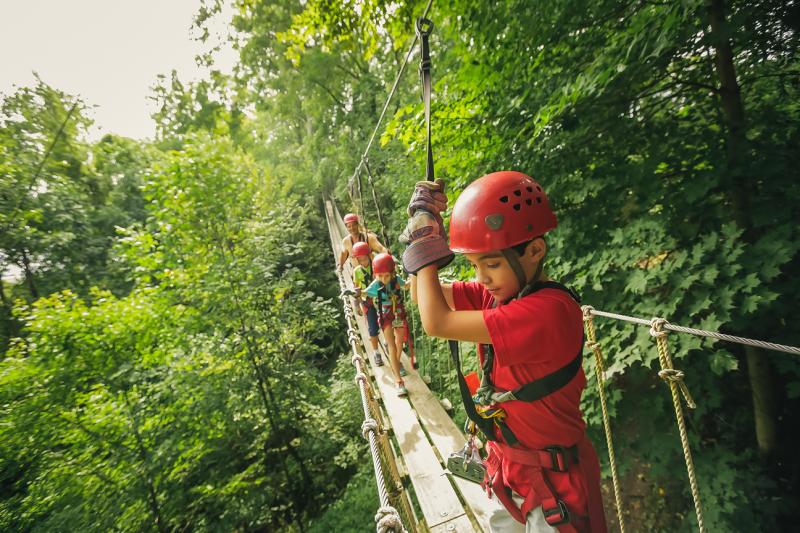 If the heat gets to you, here's the perfect solution! Waveline Sea-Doo Rentals is calling your name! Depending on what you're looking for, you can hop on a jet ski, feel the wind in your hair and explore the coastline. Or you could rent a boat and go on a slow and relaxing trip in the water.
To unwind after all the daytime adventure, head over to Sandbar on the Beach, the perfect spot to kick back and sip on cocktails while soaking in the beach vibe! For dinner, the Jetty Bar and Grill offers great food paired with a great view of the water! Are you packing your gear yet? Turkey Point awaits you!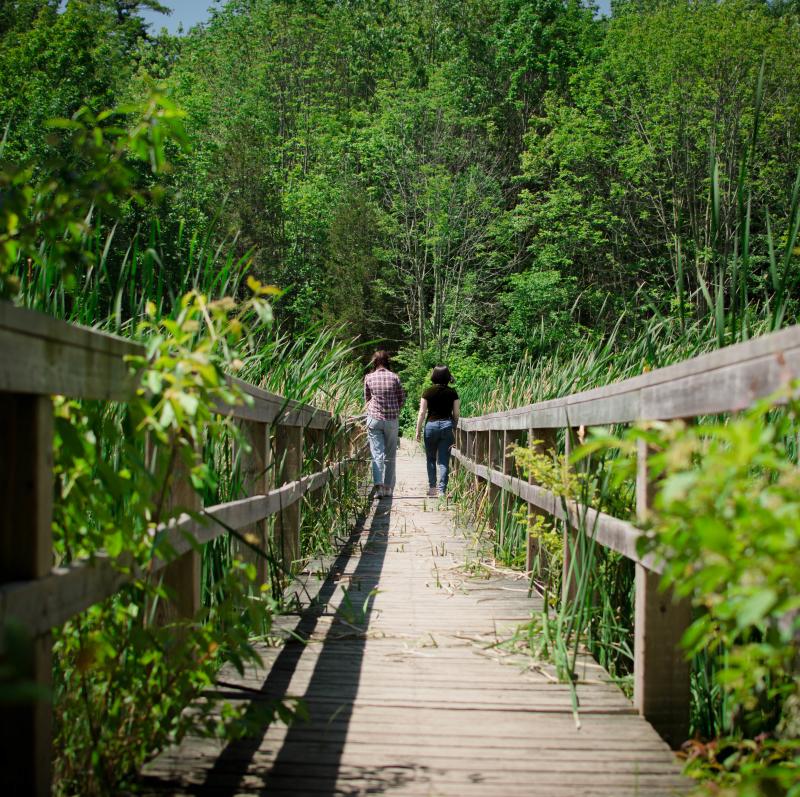 Selkirk - Haldimand County
The final must-visit destination on this camping journey is Selkirk! Selkirk Provincial Park is a great camping site and offers a variety of facilities! Your first excursion in Selkirk will be to the Cottonwood Mansion Museum. This unique spot offers guided tours, artifacts and exhibitions, lots of grounds and gardens as well as different event programs! Be sure to also check out Toronto Motorsports Park in Cayuga if you're looking for racing action or try their Exotic Dream Car Experience to get your heart racing.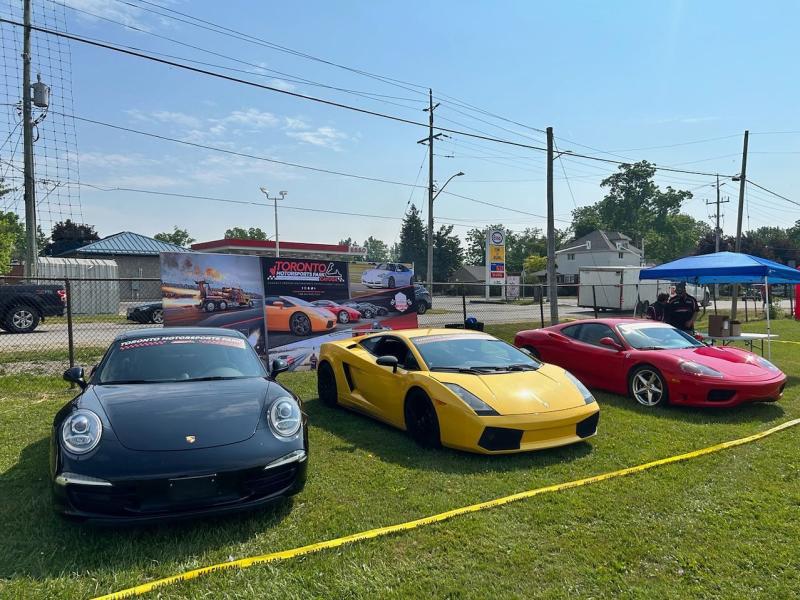 If car racing works up your appetite, here's your next stop: The Bronze Boot Tavern. They have a Saturday Night Rib Special! For a late night caffeine run, head to Sunflower Café. They offer new local dishes daily and make their food with care. If you haven't been to Selkirk yet, you're going to love it!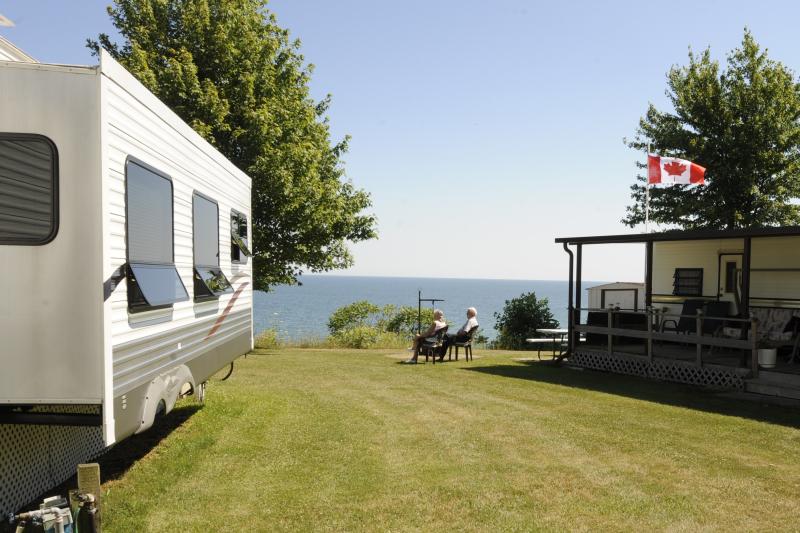 So what are you waiting for? Summer is here and these five magnificent locations are open for campers! Grab a friend, pack your things, and head down to the Southwest for a camping vacation, to make memories that will last a lifetime.