Whether you're a full-fledged adrenalin addict or just feeling the need to break away from the pool lounger, there's a southern Ontario adventure ready and waiting for your next summer weekend.Pair your fun up with a delicious meal at a nearby restaurant and a great place to rest up after your action-packed day, and you've got a winning recipe for one unforgettable summer adventure.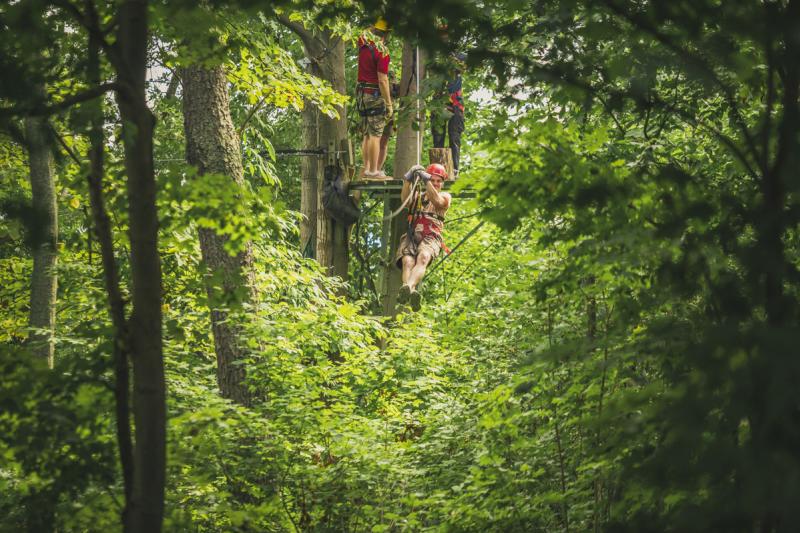 Fly Through The Sky
Brave Ontario's wildest zip-line at Long Point Eco-Adventures in Turkey Point. This 2.5-hour zip-line and canopy tour will have you flying through the treetops of the Carolinian Forest on a mix of rope sky bridges and lines that connect suspended wooden platforms, deep plunges, and fast-paced glides. After your zip, sip! Long Point Eco-Adventure's Marshview Patio is the perfect place to gather with your tree amigos to quench your thirst with local craft beer or cider and snack on Lake Erie Perch tacos. Keep the fun going by booking one of Long Point's fabulous Wilderness Suites or Glamping Pods. Added bonus: you'll be on-site when the sun sets to enjoy an incredible stargazing experience in the Observatory Dome.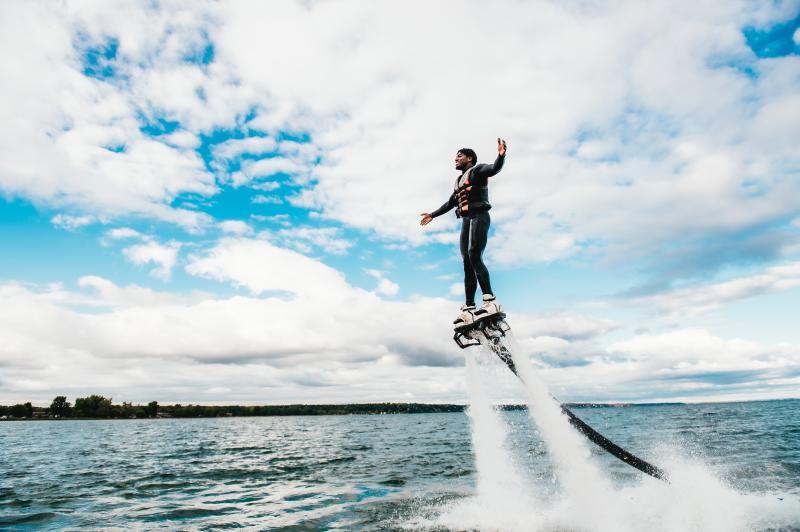 There's another fun option in Turkey Point if you'd prefer to sail through the sky with the water below you. Find A Way Flyboarding's talented coaches will have you flying over Lake Erie and enjoying this popular new watersport within minutes. If you'd like to retrace your route from below when you're done, rent a Seadoo or Waverunner from Turkey Point Watersports. Or if you rather catch some air on the motocross track, check out Gopher Dunes. After your adventures, The Jetty Bar and Grill is the place to be for pizza, wings and dockside cocktails and delicious mocktails. Consider booking a campsite at Turkey Point Provincial Park for the evening, so you don't have to rush home.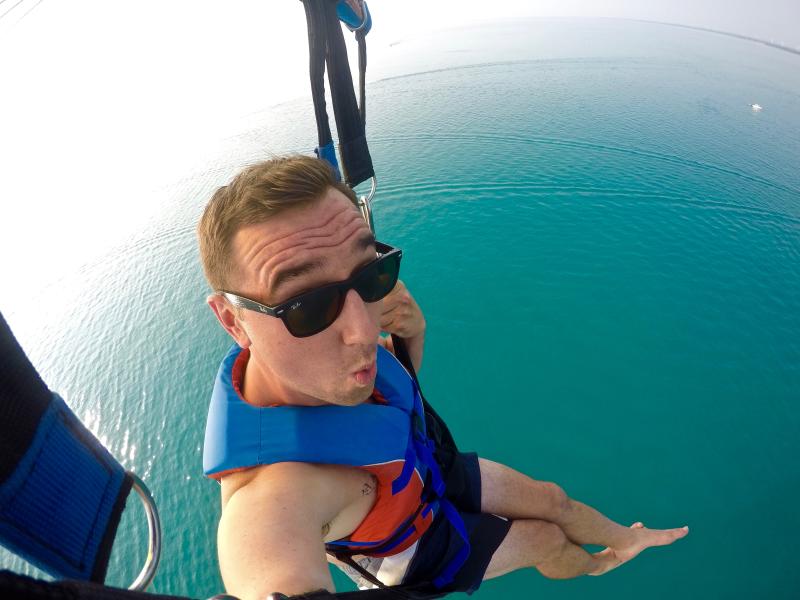 If you'd prefer a sky-high Lake Huron adventure, head to Grand Bend, where Grand Bend Parasail and Skydive Grand Bend will get you all set to soar. New to skydiving and worried you won't get to try the real deal? Not here! Even beginner jumpers get to do a genuine freefall skydive accompanied by two instructors on their first jump. Once you've landed, tuck into a plate of pasta at The Tipsy Pelican before tucking in for the night at The Kiwi, Grand Bend's newest boutique motel. The Colonial Hotel's newly built cottages are another fantastic local accommodation option.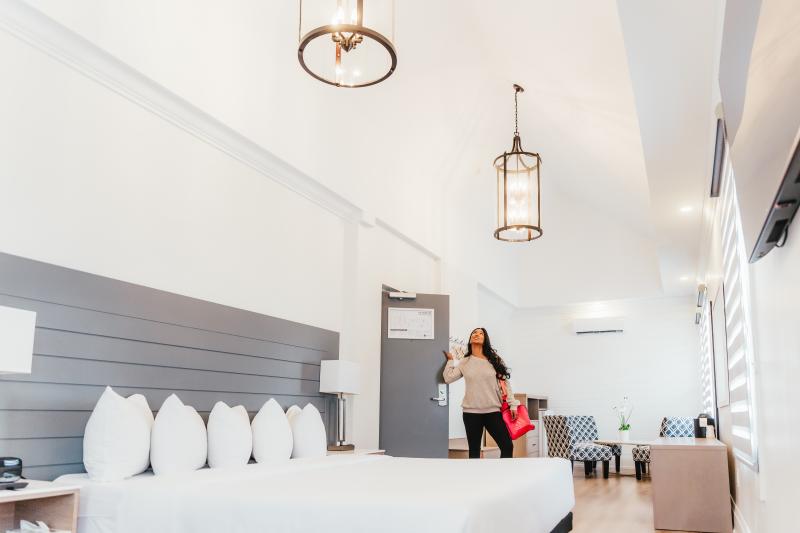 Pumped Up Paddling
Looking for a paddling excursion that's more thrill than chill? The Nith River is one of the few rivers in southern Ontario that delivers the rush of whitewater paddling. Grand Experiences' Nith Whitewater Experiential Learning Adventure includes a lesson to upgrade your paddling knowledge before you test your new skills. After the lesson, you'll navigate the challenging currents of Devil's Cave plus the class one and two rapids of Arrowhead, Big Curve and Penman's Pass. Post-paddle, make your way to Woodstock to sip your way through some of Brickhouse Brewpub's 25 taps of independent Ontario craft beers.  For a unique stay in the neighbourhood, this renovated shipping container vacation rental is getting rave reviews. Consider the Holiday Inn Express and Suites Woodstock if you'd prefer an option that's a little roomier.
While no paddles are involved, Sarnia's Boarder Pass will have you slicing through the water at record speed. Their professional instruction and equipment will make you a wakeboard wizard in no time. If you don't get up and ride during your first lesson, they'll provide a second lesson free! Take advantage of their stand-up paddleboard rentals to get out and explore more of Sarnia Bay after wakeboarding. Keep the Sarnia Bay fun going with a visit to Big Family Brewing Co.'s delightful waterfront Biergarten for frosty craft beer paired with delicious duck or pork belly Bao buns. The Hampton Inn Sarnia/Point Edward is an excellent choice within walking distance of Starlight Casino Point Edward if you'd like to extend your adventure into the evening.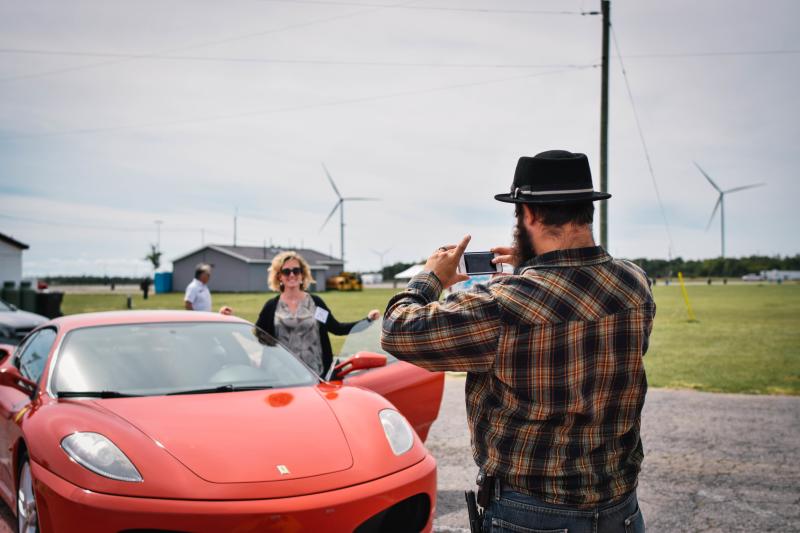 Get Your Motor Running
If an exciting gas-powered adventure is on your summer bucket list, your only choice is whether you want to find your fun on land or water. This Premium Exotic Dream Car Experience will have you doing hot laps in your choice of a Lamborghini, Ferrari, Porsche, or Nissan GT-R around the motorsport track in Cayuga. When you've run out of gas on that adventure, head to Hoover's Marina and Wharfside Restaurant for a lakeside lunch with killer Lake Erie views, or Twisted Lemon Restaurant, which also offers a small selection of beautiful rooms if you decide to spend the night.
If water wins the vote for your gas-powered galivant, rent a Seadoo or Waverunner for a few hours of exploring. XTREME WaterSports in Grand Bend is happy to help adventure-seekers set out on Lake Huron. When you're back on dry land, grab something great to eat at The Lake Hound or F.I.N.E. A Restaurant. As Lake Huron is likely to grab hold of your heart, plan ahead to stay a little longer by booking a campsite or yurt at Pinery Provincial Park.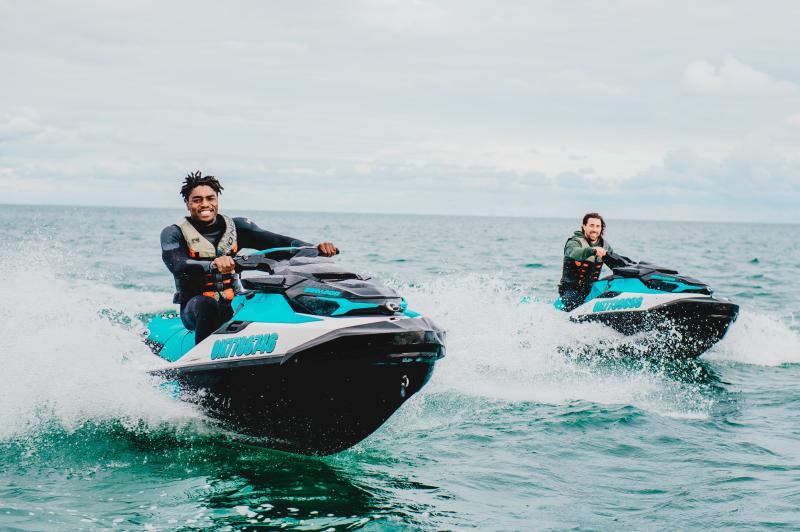 A Total Body Blast On The Water
Take your gym routine to an all-new level with Urban Surf Co.'s Stand-up Paddle Board Fitness Class. Let the waters of Lake St. Clair be your gym as you do push-ups, squats, burpees and more, all while balancing on a stand-up paddle board. Reward yourself for a class well done with a stand-out meal at Twisted Apron Brunch Bar, Wineology or Eddy's Mediterranean Bistro before calling it a night at the Double Tree by Hilton Windsor or Sandwich Boutique Hotel.
Looking for even more unique ways to escape the city for a local getaway? Browse our collection of experiences and itineraries that have been specially crafted for adventurous souls craving the kind of connection that can only be found off the beaten path.