For those who grew up playing with trains and watching Dumbo on TV, a visit to the small town of St Thomas will hit close to home. This small town located south of London certainly makes for an unforgettable family getaway. Although trains no longer pass through town, St. Thomas will always be known as the Railway Capital of Canada. Explore historic buildings, incredible green spaces and some of the best food and drinks guided by the ultimate traveller, Arienne Parzei.
Start your weekend by visiting Canada's Southern Railway Station, once the largest railway station in Ontario. Walk across the station for a look into the railway station heritage and its multiuse community space that features local businesses such as Las Chicas del Café coffee roasters.
But wait, the tour doesn't end here. Visit the Elgin County Railway Museum to see the town's largest collection of artifacts and railway memorabilia. Don't forget to check out the History and Motion Exhibit, a model train set that showcases life in the mid-twentieth century.   
When it's time for lunch, head over to Bella Jacks for an authentic Mexican dish made with fresh local products. Enjoy some delicious chimichangas paired with margaritas!
The adventure continues at St. Thomas Elevated Park, the first of its kind in Canada. A symbol of the city's railway heritage and community unity. Walk across its 4 km of length and take a picture with the many public art installations along the way.
Later that day, enjoy a hand-crafted beer at Railway City Brewery. Take your pick from their vast selection of seasonal, specialty and year-round staples. Don't forget to try their signature beer, Dead Elephant, named after Jumbo the Elephant, whose monument you can find a few minutes away from there.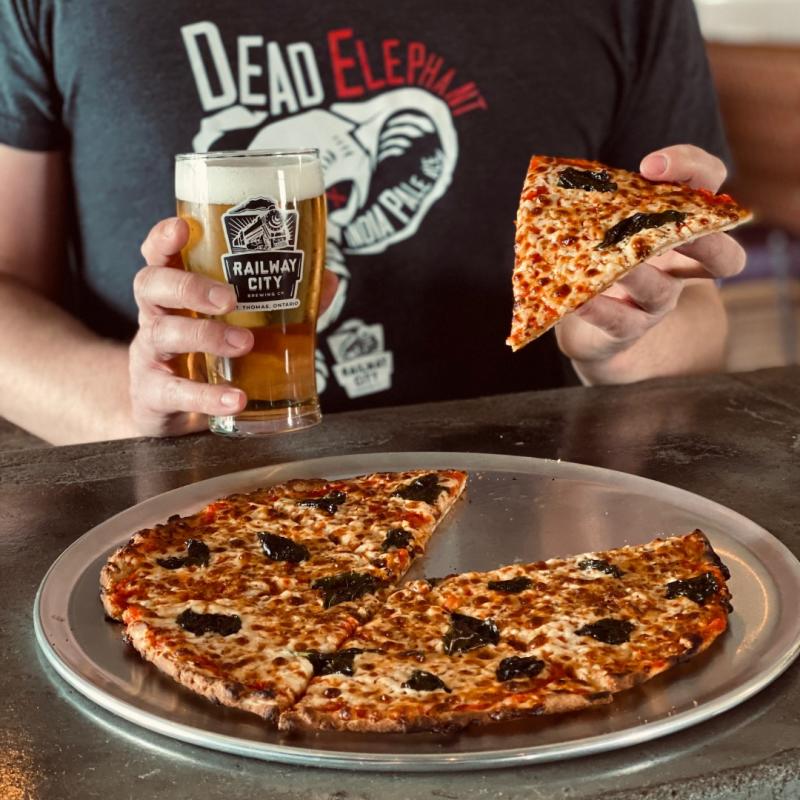 End your day right by staying at the Comfort Inn, where you will have access to all amenities and a hot buffet breakfast. If after leaving the hotel, you're still in need of a warm cup of coffee, make your way to Streamliners Espresso Bar. Their selection of expresso-based drinks, teas and hot chocolate will certainly leave you satisfied.
On day 2, spend your morning at the beautiful Pinafore Park, which offers lots of activities for the family, including a hiking and a cycling trail, a tennis court, a newly opened splash pad, and a beautiful memory garden. Certainly, the perfect spot for everyone in the family to enjoy!
Before you leave town, make a brief stop at Caps Off Brewing, another great brewery in St. Thomas. This newly opened craft brewery offers a great selection of cream ale Scottish ale stout and wheat beer, plus some seasonal offerings.
There you have it, a 2-day itinerary to St. Thomas, perfect for those looking to escape the routine. Don't forget to share your experience on socials by using #OntSouthwest. It's always a pleasure to see small towns in our region receive the appreciation that they truly deserve.
Check out more Small Town Getaways from SeeYouSoon Travel.