Wellness is equal parts mental as it is physical so it's important to nurture both as much as you can. When we're mentally healthy, we enjoy our surroundings and the people in it. We can be creative, learn, try new things, take risks, and better cope with difficulties both mental and physical.
Improving our mental health doesn't have to be a daunting task. In fact, an amazing way of boosting it is available all around us – nature! Spending time in green space or bringing nature into your everyday life can benefit both your mental and physical wellbeing. Proven health benefits of just being in nature include positive effects on mental health including decreased stress, improved mood, increased self-esteem, reduced mental fatigue, increased feeling of relaxation, and improved sleep.
Getting out in nature can be as simple as just walking outside however we wanted to share some of our favourite trails and experiences across Ontario's Southwest so you can get a dose of some of the best nature around!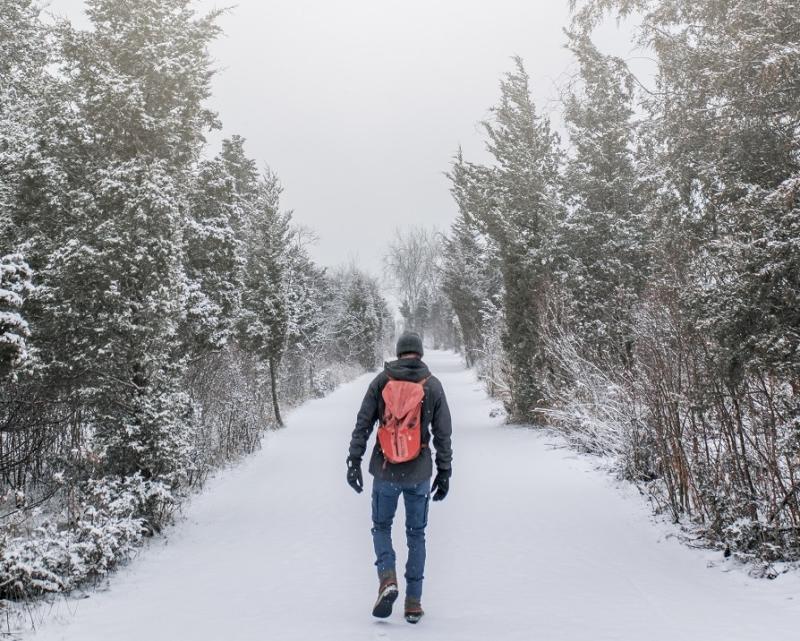 St. Thomas
Waterworks Park is perfect for leisurely strolls by yourself or with friends and family. Be sure to take a few minutes to enjoy a quiet minute on one of the park's bridges and see if you can spot any wildlife. For a longer walk, you can't go wrong with all the nature to be enjoyed in Pinafore Park. There are paved trails throughout the park and beautiful Lake Margaret for waterfront views.
Elgin County
Is snowshoeing or cross-country skiing your favourite winter activities? Then you'll love EM Warwick Conservation Area and it's the Carolinian forest trails including one that will take you close to the view of the north shore of Lake Erie.
Norfolk County
There are many trail options in Norfolk County. A favourite location is Hay Creek Conservation Area that offers a casual family and dog friendly trail so you can bring your furry friend along too.
If you like to ride your bike in the winter, the trails around Turkey Point offer amazing fat biking opportunities! Make a full nature filled getaway with a winter glamping getaway from Long Point Eco-Adventures.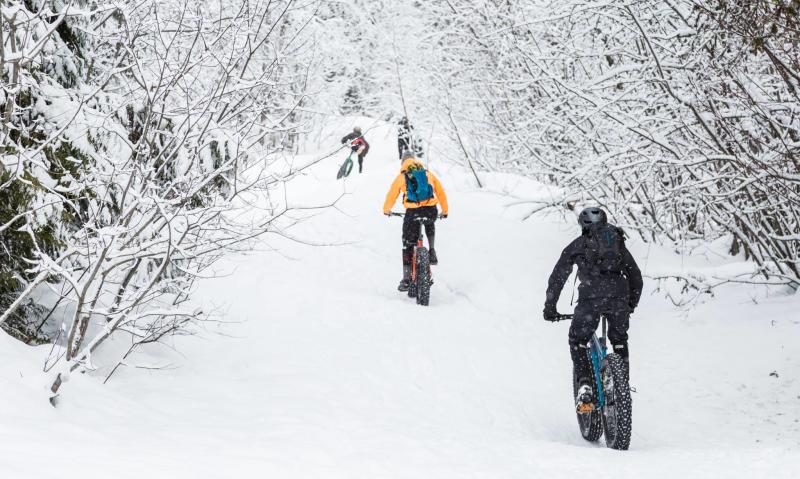 Haldimand County
The Grand River is a designated Canadian Heritage River thanks to its historical significance and its importance to the local environment and residents. While the river is very large, you can take in breathtaking views of a part of it on the Cayuga Vista Trail and its lookout right in the middle of the river. Sticking with more casual trails, the Gypsum Mine Tract trail provides easy hiking but with longer distances.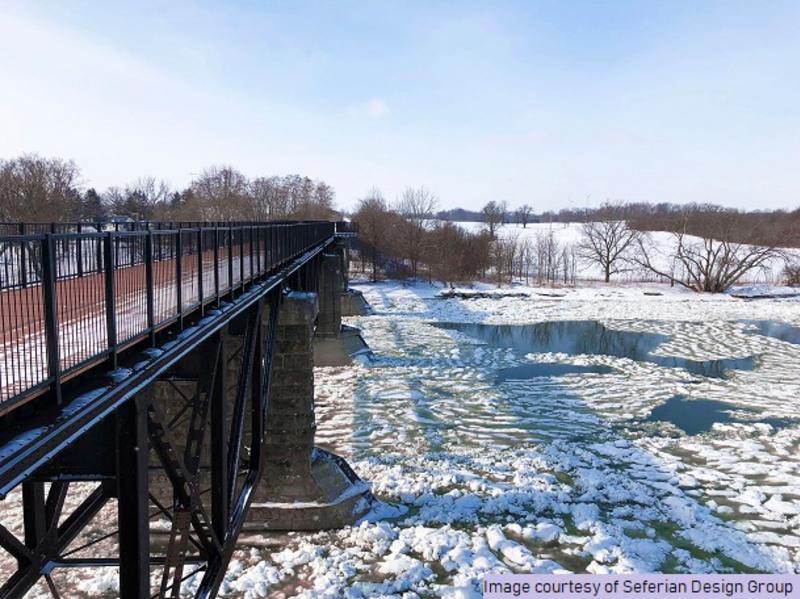 Chatham-Kent
Two Creeks Conservation Area features 10 km of trails for hiking and snowshoeing as its wooded creek system offers wildlife viewing opportunities. Be sure to take a walk through Two Creeks Memorial Groves, a memorial forest inside the conservation area.
Anglers can also continue reeling in time in nature in the winter months with all of the amazing ice fishing available in this part of the region including Mitchell's Bay, Rondeau Bay, and the Thames River.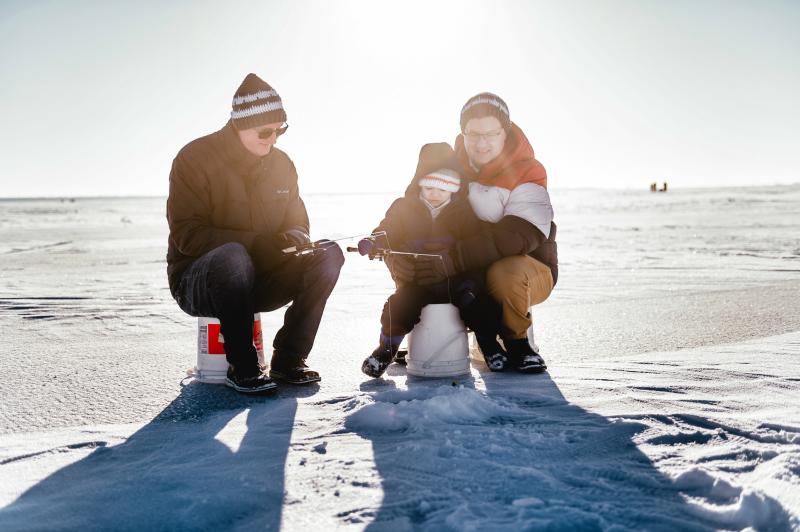 Windsor Essex Pelee Island
The Chrysler Canada Greenway Trail connected to the various conservation areas in Windsor Essex provides you with tons of opportunities and variety to spend time outdoors with hiking, snowshoeing, or cross-country skiing during the snowy months.
We can't forget to mention all the natural beauty that awaits you at Point Pelee National Park. There are numerous trails waiting for you to enjoy and you can even stay overnight in the oTENTiks. The park offers both accessible and pet-friendly options for their oTENTik sites too!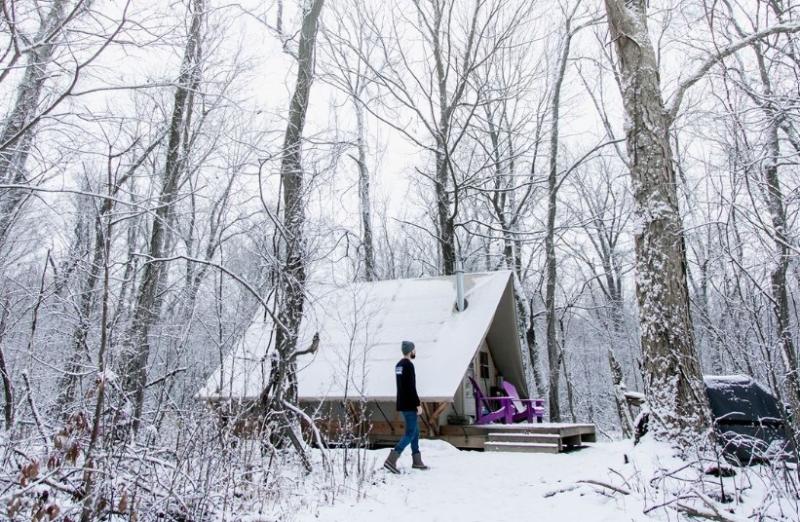 Sarnia-Lambton
One of the top locations in the region to escape into nature is Pinery Provincial Park on the shores of Lake Huron. There are numerous trails for different hiking experience levels including one that takes you along the beach! There are also snow-shoeing opportunities and cross-country skiing trails to enjoy too. Not to mention, you can sleep surrounded by the trees in a one of their yurts!
You can also get a very healthy dose of nature in the heart of Sarnia at Canatara Park. Kids will love the Animal Farm located in the park where you can see a number of different animals including goats and llamas.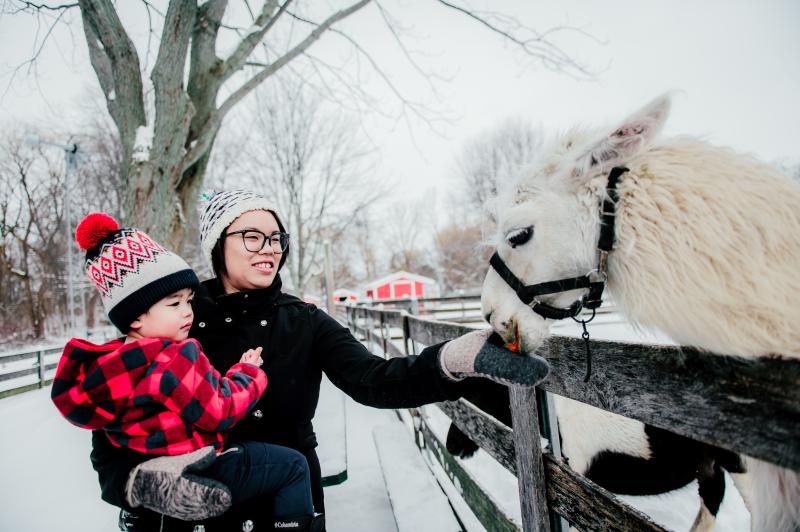 Middlesex County
A popular trail with dog owners, the Ilderton Rail Trail offers an easy point-to-point route and can be used for cross-country skiing, hiking, and snowshoeing. For longer hikes and snowshoeing or cross-country skiing outings, visit Circle R Ranch which has over 13 kilometers of groomed and tracked trails.
London
Spending time among the trees is always an option in London - it's known as the Forest City for a reason. Sifton Bog offers a few different trails for short hikes and thanks to it being a bog that's surrounded by woods of the Carolinian forest, you'll see changes in vegetation that normally occur over hundreds of kilometers. With 11+ km of managed trails and six major ponds to be explored, Westminster Ponds is also a must visit to get your regular subscription of nature.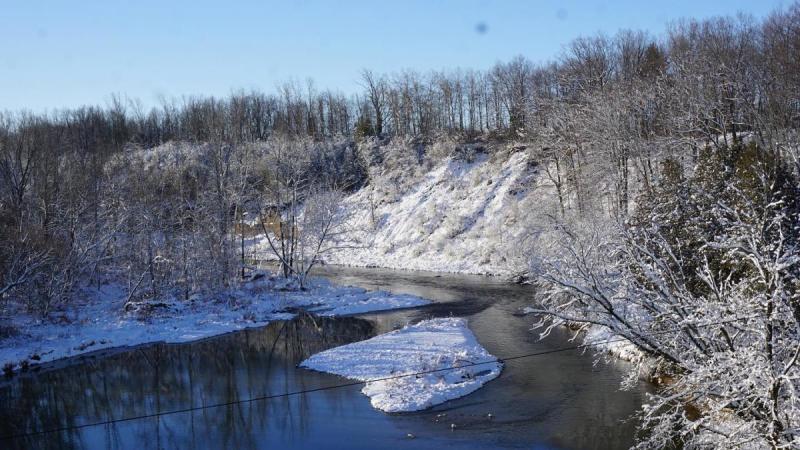 Oxford County
Located at the edge of Woodstock, the Millennium Trail System provides short and a longer trail close to the city. It follows the banks of Thames River and provides wildlife viewing opportunities in the mixed hardwood and softwood forests and marshland.
Want to try an immersive interpretative forest experience? Then you'll want to book Nith River Forest Hiking Experience with Grand Experiences. In addition to hiking, you learn about animal tracking, exploring habitats, and even build a campfire to warm up your Maple Chili lunch!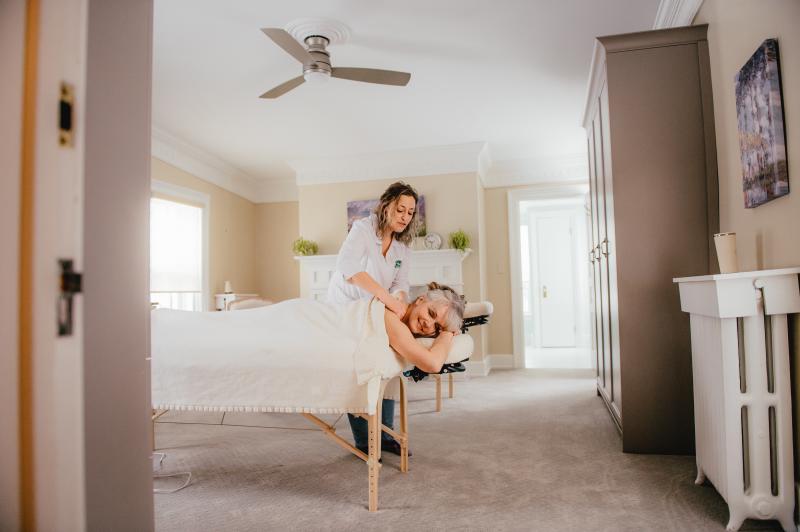 Now that you've reaped the mental benefits of nature and probably have some sore muscles, or just want to extend the feeling of relaxation, it's time to give direct physical wellness it's attention. Enjoy a massage, steam up in the sauna, get in a yoga session, or pamper yourself at these favourite local businesses that are all about wellness.