Do you know the story behind the food on your plate? How far it travelled from, if it's in season, or who produced it? The next time you sit down to enjoy a meal, whether it be in the comfort of your own home, or in your favourite local restaurant, take a closer look at what's in front of you. From creation to consumption and each step in between, when you know the story behind your food, it will leave you with a better taste in your mouth.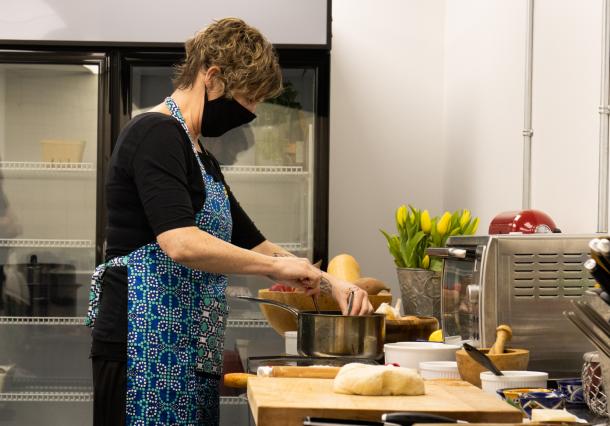 From Our Hands to Your Table is a campaign created in partnership by Middlesex County's Department of Economic Development and Tourism, Tourism Sarnia-Lambton, Middlesex-London Food Policy Council, Sarnia Lambton Economic Partnership, Middlesex Federation of Agriculture and Lambton Federation of Agriculture. Launched this spring, the engaging video series showcases producers in Middlesex-London and Sarnia-Lambton working together with restauranteurs to bring local dishes to life. The public can view each video in the series and learn more about each project partner and the importance of sourcing local ingredients on the campaign's website.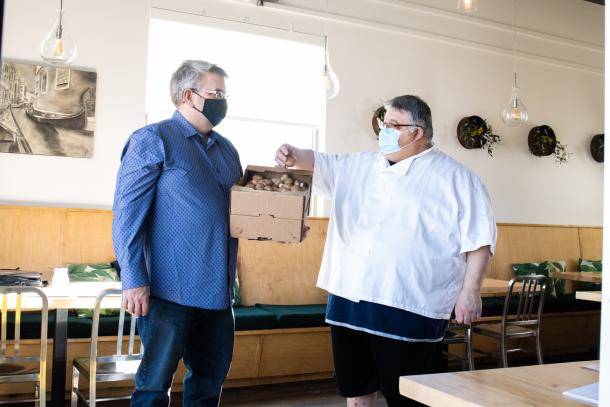 The hope for the overall campaign was to inspire more businesses to collaborate with local producers and spark interest among consumers regarding the food that ends up on their table. It's important to highlight these partnerships as it's ones like these that keep the food sector in Southwestern Ontario thriving.
Quality food is closer than you think. Let's dig in and discover a few of the local producers and restaurants that serve ingredients right from your backyard.
The first video of the series focuses on the partnership between Fat Olive and Whitecrest Mushrooms. With a passion to grow food locally, and a promise to support businesses in the community, Whitecrest Mushrooms in Middlesex County is one of Fat Olive's trusted local producers. By using the freshest mushrooms available, owner Dino Dassie serves up a new standard in his Italian-inspired restaurant.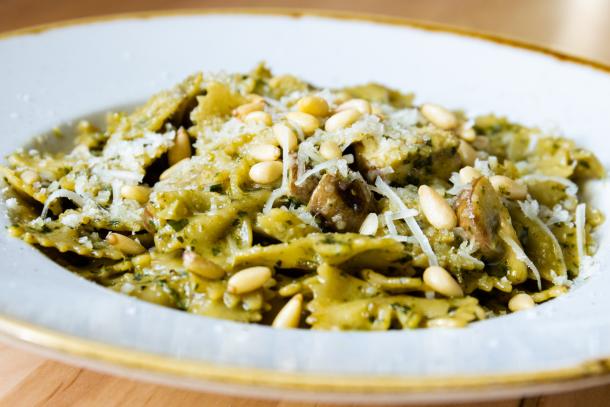 The second video highlights MJ's Roadhouse and Crunican Orchards. From desserts to salads to pizzas and more, MJ's Roadhouse adds a taste of home to their menu by sourcing their apples from Crunican Orchards, a family-run, fourth-generation apple farm located just up the road in Middlesex County.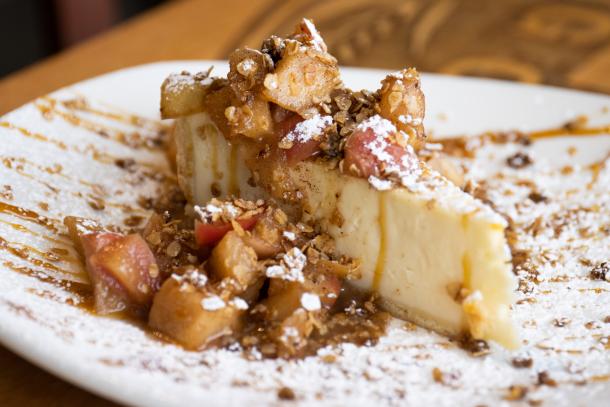 The partnership between LOCA and Great Lakes Goat Dairy is the subject of the third video in the series. Comfort kicked up a notch, with a side of local…that's what you can expect when you eat at LOCA in Sarnia-Lambton. With a passion for farm-to-table, LOCA sources all of their cheeses exclusively from Great Lakes Goat Dairy – a local goat milk farm that produces a wide variety of premium cheeses.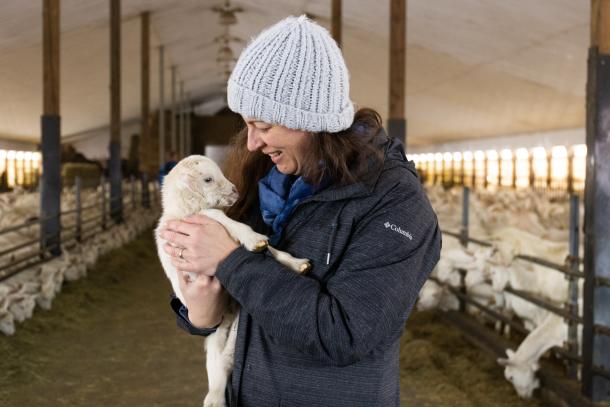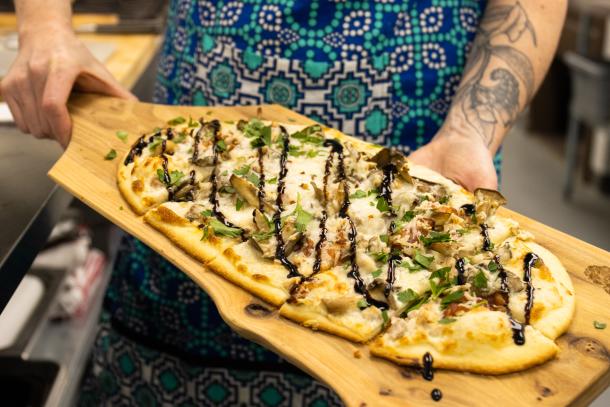 Finally, we get an inside look at the partnership between Personal Touch Eatery and Catering and Dickenson Farms. Personal Touch Eatery brings flavours from around the world to Lambton County so that you don't have to go far for great food.  And, with wholesome beef sourced straight from Dickenson Farms in Oil Springs, you know exactly what's on the plate in front of you. You can hear the full stories right from the producers and restauranteurs themselves here.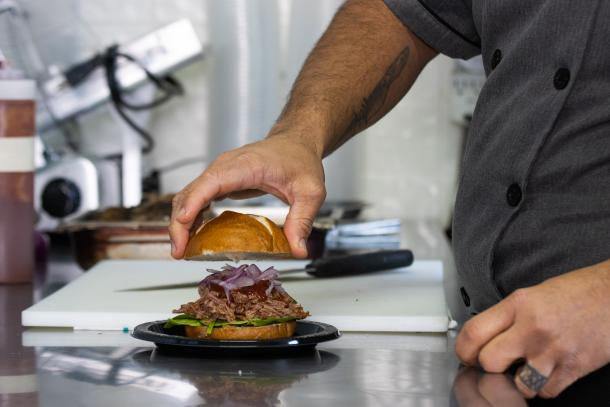 Visitors to FOHTYT are invited to further explore the culinary wonders of both Lambton and Middlesex counties with the option to view local fare maps. The Locally Lambton Map is a collaboration between the Lambton Federation of Agriculture and the many hidden gems throughout the region. The map was created to highlight some of Lambton County's food providers (and tourism attractions), giving people a chance to experience the country atmosphere they can't find anywhere else. The Middlesex County Culinary Guide encourages readers to taste and experience the local flavours and culinary attractions of Middlesex County! See a glimpse of the wide selection of delicious cuisine, delectable treats, and get connected with the freshest produce and homemade goods available through this award-winning resource.
From Our Hands to Your Table was made possible through the generous funding of OMAFRA's Rural Economic Development Program and the tremendous commitments put forth by all partnering organizations. From Our Hands to Your Table gives consumers the opportunity to discover locally-produced foods from fresh fruits and vegetables, dairy products, locally raised cattle and more and the restaurants that serve them. Join us in this impactful conversation and learn more by clicking here. 
---
To learn more about what you can expect when exploring in Ontario's Southwest and how businesses are trying to keep you safe and following government guidelines, click here.