Earth Day, held since 1970, is a global event to demonstrate environmental protection. The protection of our environment and sustainability is not for a single day, we need to think about it every day. Here in Ontario's Southwest, our environment is a major part of what makes this a great place to live and visit. With more than a dozen National Parks, Ontario Parks, Nature Reserves, and a World Biosphere Reserve as well as 50 Conservation Areas to go along with 900+ kilometres of Great Lakes shoreline, all within the Carolinian Zone, Canada's most diverse ecoregion, we truly are shaped by nature.
The environment and sustainability are important considerations for many businesses and organizations in our region when they are creating and delivering tourism experiences. We wanted to take this time to highlight just some of them for you.
Located in Oxford County, Ottercreek Woodworks is a maker of high-quality charcuterie boards and the craft-your-own board experience that is all about sustainability. Not only do they ethically source wood through urban removal, wind blow down, dead or diseased trees and sustainable logging practice, but they also plant a tree, through One Tree Planted, for every charcuterie or feasting board sold!
Ottercreek is just a beacon of sustainability in Oxford County. In fact, Tourism Oxford is taking so many steps towards environmental preservation and sustainability, that they became the first Canadian Tourism Office to receive a Gold Level certificate in Green Tourism. They've done this through initiatives that allow businesses to collaborate on best practices, promote local food first, and reduce waste at all levels including hosting Zero waste events and creating travel itineraries that help reduce our carbon footprint as much as possible.
Heeman's in Middlesex County is a garden centre, farm, and retail operation that is all about sustainability. From using beneficial insects in their biological controls in their greenhouses to water retention and recycling initiatives, they are local leaders in environmental best practices.
When your business name has the word eco in it like Long Point Eco-Adventures does, it's a given that being environmentally friendly and sustainable is an important element for you. This adventure and glamping destination is EcoStay certified by reducing energy consumption, water, and waste. For every night you stay in their glamping suites, Long Point Eco-Adventure contributes to the EcoStay Motherland Reforestation Project. To help us all reduce some of our carbon footprint, they have also created a list of tips and tricks to be a sustainable traveller. Read all about it here.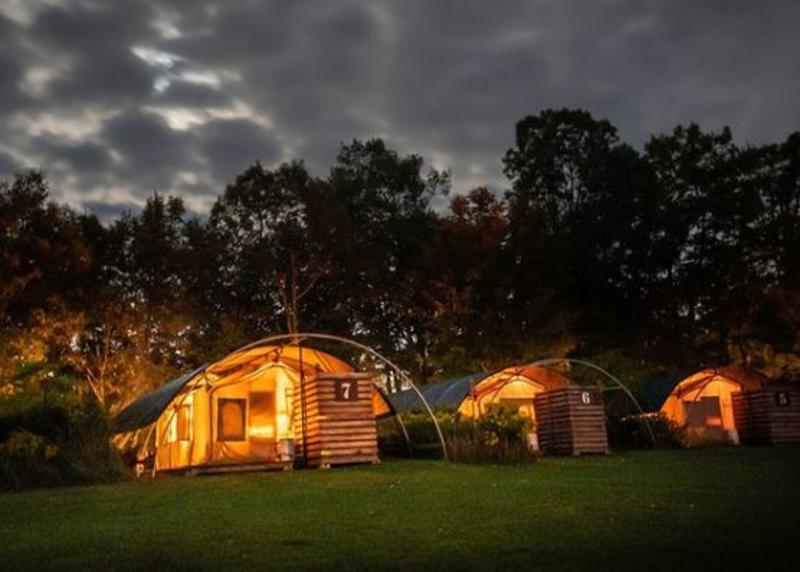 This part of the region is also home to the Long Point Biosphere Reserve. It is an area of global ecological significance that's home to the greatest number of plants and animals and the highest densities of wildlife in all of Canada. As a biosphere reserve designated by UNESCO, it makes an ongoing commitment to the United Nations to strive for sustainability.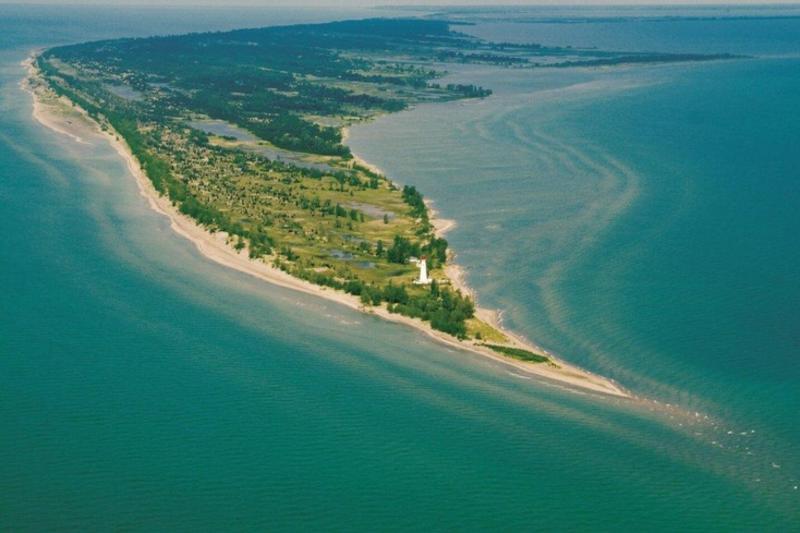 What is Charlotteville Brewing Co., Long Point Biosphere Amazing Place and winner of the Tourism Industry Association of Ontario's sustainability award in the category of beverages, doing to promote sustainability? They are learning about the benefits of carbon sequestration and implementing what they learn into the way they run their farm! Click here to learn more. 
An important element of increasing education about sustainability is teaching the next generation about its immense importance. Growing Chefs is helping do just that. With their educational programs & camps for kids that teach them about where our food comes from, how to grow their own food, and how to cook, Growing Chefs is engaging youth and getting them excited about healthy, wholesome food and sustainable food systems in our communities.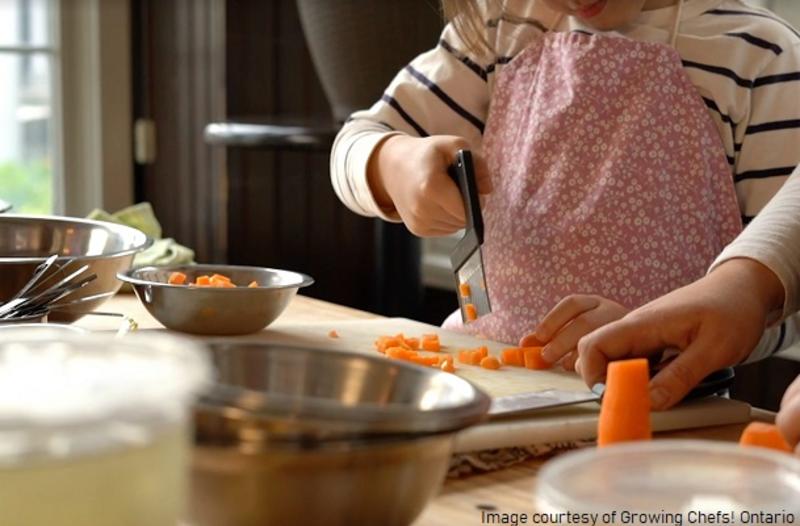 In the local beer scene, London Brewing Co-op is leading the way with their commitment to sustainability through their motto – from plough to pint. Their beer showcases the highest quality local, organic ingredients made using sustainable practices. London Brewing Co-op is just one of two breweries in all of Ontario that are certified to brew organic beer! They also partner with On the Move Organics to connect with local organic farmers and sustainable food producers to use in their recipes. Speaking of farming and beer, Stonepicker Brewing Company in Lambton County is a farm brewery where you can grab small-batch craft beers on the farm that grows the barley for its brewing. And Ramblin' Road Brewery Farm in Norfolk County was the first brewery farm in Ontario. The brewery is located on the farm that grows the hops and all the spring water comes from their own productive lands. How could you get more locally sourced than that?!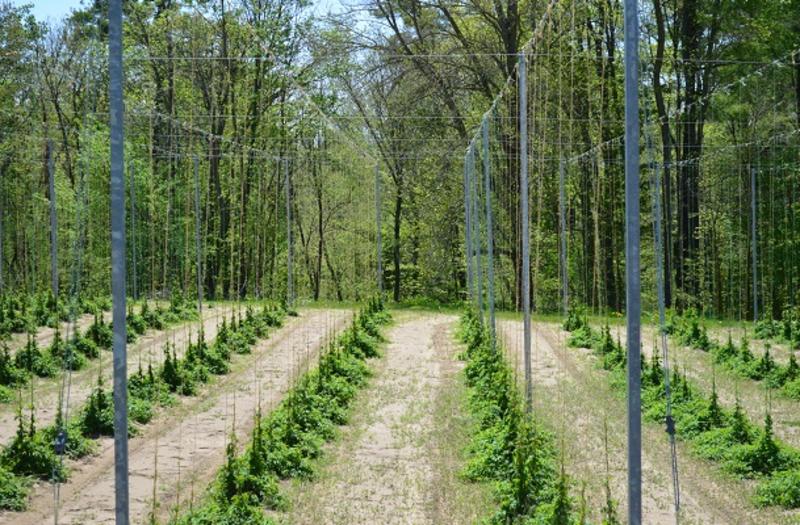 The culinary examples mentioned above are just a tiny fraction of the sustainability efforts in the food and drink scene of Southwestern Ontario. The rich agricultural history of the region mixed with passionate chefs, winemakers, brewers, food producers, and more means there are just too many amazing people committed to a sustainable and thriving local culinary scene here in Ontario's Southwest.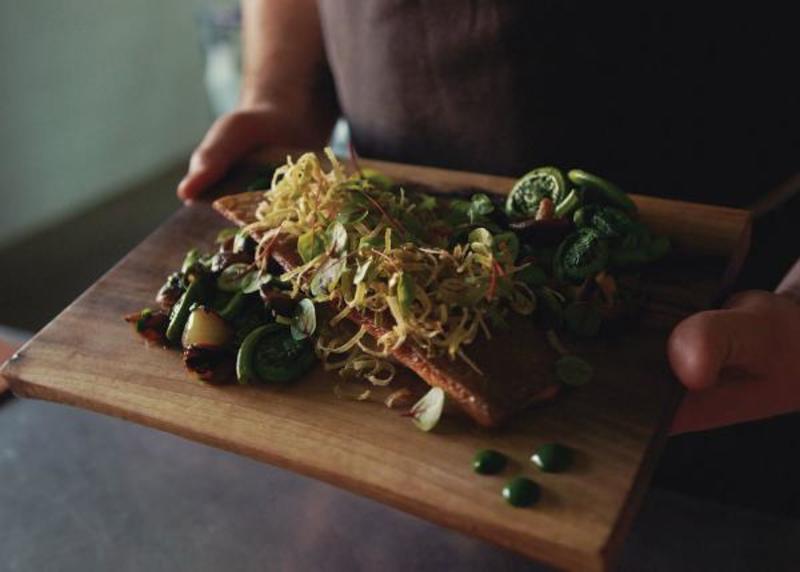 Sustainability and education about environmental protection of the fragile and diverse Carolinian ecoregion that we are in can also be found at almost all of the provincial parks and conservation areas. Look up your local National Parks, Ontario Parks or Conservation Areas and see all of the great work staff and volunteers are doing to protect the ecosystems as well as the education options they provide for the young and adult alike.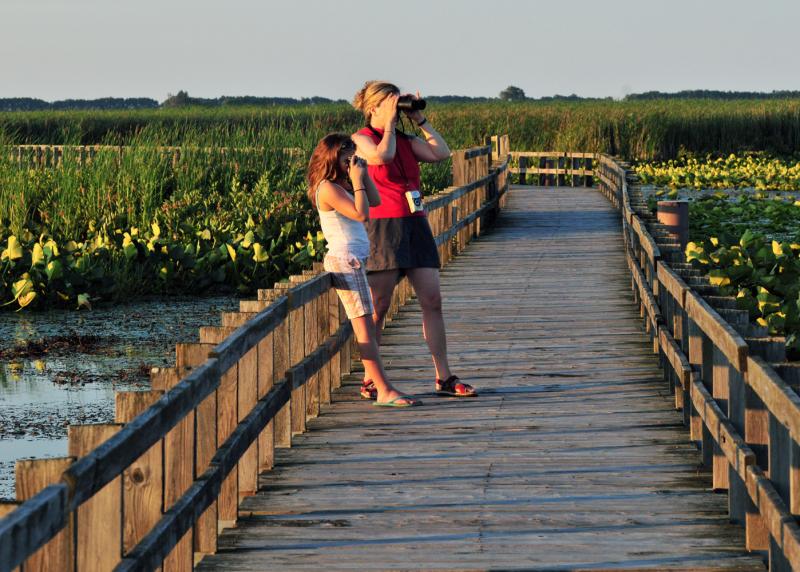 Environmental protection and sustainability require us all to take part. It can start with simple actions. Visit the Earth Day website to see ways you can take action, small or big, and join the movement to make a difference for the future.
Click here to learn more about some of the things you can do to be a responsible traveller.