Summer's heat has arrived and we're all looking for some cooling off options close to home. If your backyard pool is the kiddie variety, or you're overstaying your welcome at your neighbours' pool paradise, we've got you covered.Explore these seven creative ways to escape the summer heat. 
Before heading to these "cool-off hot spots," be sure to call ahead to secure rentals and stay up to date with local COVID-19 guidelines and regulations. We hope these visits help remind you of summers past, but don't forget to always respect others and continually practice social distancing. 

Boarder Pass 
Wakeboarding… without a boat? Boarder Pass Sarnia can do that! For the adventurer seeker, Boarder Pass is a cable wakeboarding park, located along the beautiful shores of Sarnia Bay. As the first linear cable wakeboarding park in Canada, the team's aim is to offer an accessible, environmentally-friendly setting to enjoy an exciting new watersport. With 'Learn to ride', multiple lessons and half day packages, the team's passion for boarding will quickly have you hooked as one of their 30,000+ "happy wakeboarders".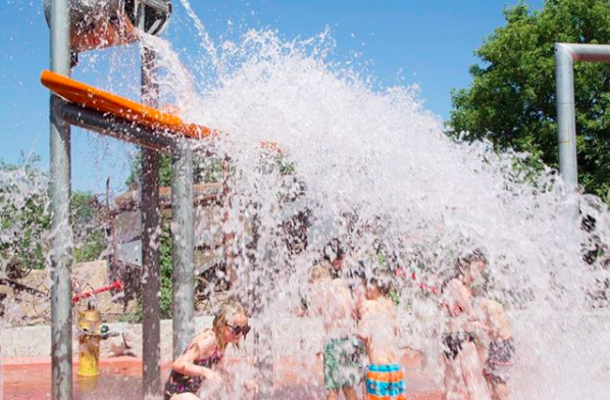 Clovermead Splish n Splashpad
For the younger members of the family, a visit to Clovermead Adventure Farm offers a chance to meet the goats and chickens, explore fun mazes, and discover the joys of an AWESOME splash pad! Be ready to get wet, 'cause there's a hole in their (splash pad) bucket and it's sure to incite squeals of laughter and pleas for more. Clovermead is open daily, weather permitting, and pre-booking online is required for the animal barn and splash pad. Online booking information is available through their website. Follow their Facebook page for the latest updates.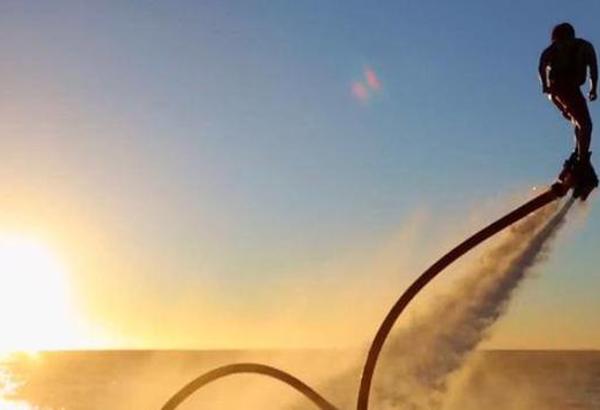 Find a Way FlyBoarding
Want to soar above the water, or dolphin dive amongst the waves of Lake Erie? Located at the marina in Turkey Point? Find A Way Flyboarding, is a must for the adrenaline junkies in your family. With a promise to "fly" each ride, their instructors will guide you to maximize every minute of exhilarating airtime. For solo or small group flights, the team can accommodate 10 - 60-minute rides. Booking in advance is required and spaces are filling fast so be sure to act quickly. 

Urban Surf Co.
If it's your first or fifteenth time, Urban Surf Co in Windsor offers stand up paddle board rentals to explore Lake St.Clair and the surrounding canals. Sunrise and sunset rentals or classes can be booked as a rejuvenating way to start or end your day. If you're feeling a little out of balance and a seated option fits your style, single and double kayak rentals are also available. Classes and rentals can be booked through text or by call. Check out their website for more information.

Grand Bend Parasailing
Come fly away on this Caribbean-style adventure in our own backyard. Grand Bend Parasailing offers single, tandem and triple rides (from within your bubble) for an exhilarating aerial view of Lake Huron and the Grand Bend shoreline. Be sure to book online before heading to "the Bend" and bring a camera to snap some awesome pictures of your insta feed. Grand Bend Parasailing also offers Jet Ski and Parasailing duo rental packages for the ultimate lakeshore afternoon.

Turkey Point Watersports
Want to slice through the waves along Lake Erie's picturesque Norfolk County coastline? Look no farther than the fabulous team at Turkey Point Watersports who have terrific options for motorized dreams. With jet ski rentals, get the family out on the water for the weekend; just don't forget your sunscreen! This is a hotspot for water sport rentals with rentals only available on a first come first serve basis. 
Can't wait to get out now? We're so excited to be welcoming you back to some of our local favourites. We hope you enjoy these cooling spots and offer a reminder to stay safe. Please obey the rules of social distancing, and respect the local health and business guidelines. 
We are so lucky to have beautiful natural areas in Ontario's Southwest to enjoy. Let's take action to protect our precious natural spaces. Click here to join the #ForTheLoveOfParks movement and learn 5 ways you can help keep parks clean and safe.