The best-kept secret of families whose kids always seem to be having the best time on vacation comes down to one word: CHOICES.
Ask any kid on a screen if they want to go on a hike, and you'll probably get a "not really" in response. Giving them a choice between two activities, however, takes the negative response factor right out of the equation. Offering young travellers choices around what to do allows kids to feel like they're directing their day, and just like magic, they're suddenly invested in having a good time.
Curious to put this theory to the test? This two-day itinerary in and around Norfolk and Oxford Counties is filled with choices that both kids and adults will love.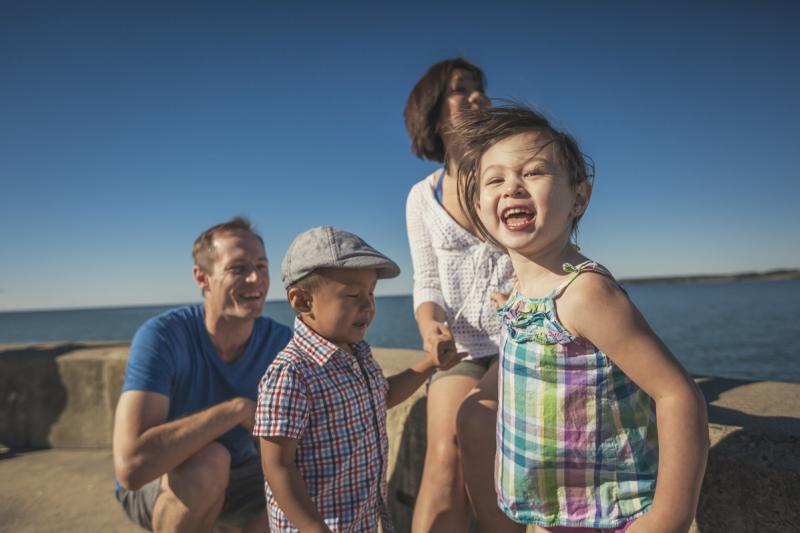 The First Choice: Hotel, Inn or Cool Campsite
Asking kids well before your trip to help choose where you'll stay is a great way to get them geared up for your getaway.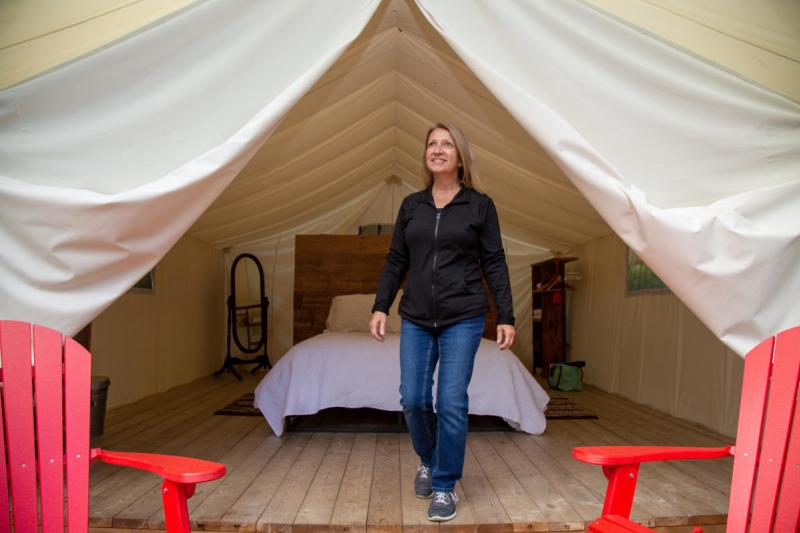 Day One Morning Activity Choice: Plants or Animals
Oxford County, which is Canada's Dairy Capital, and Norfolk County, which is known as Ontario's Garden, offer endless options for down-on-the-farm fun.
If your kids decide on some plant-filled play, excellent options include: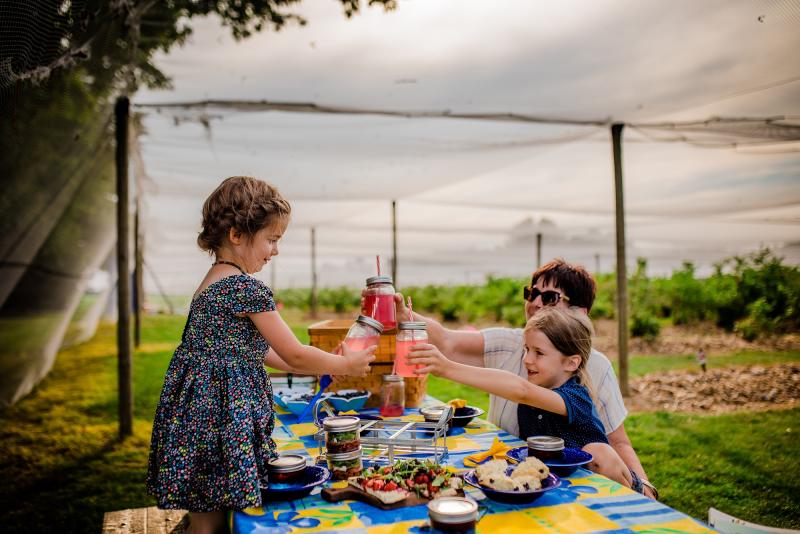 If the kids opt for an animal adventure, fantastic ways to spend your morning include:
Getting a two-hour taste of the farm life at Oxford County's Udderly Ridiculous Farm, where the family experience package includes plenty of time to play with resident goats, meet alpacas, a llama and Highland cows, as well as a special ice cream treat.
Meeting the cute barnyard animals, enjoying farm-themed activities and shopping for a tasty treat in the Candy Barn at Snyder's Farm in Oxford County.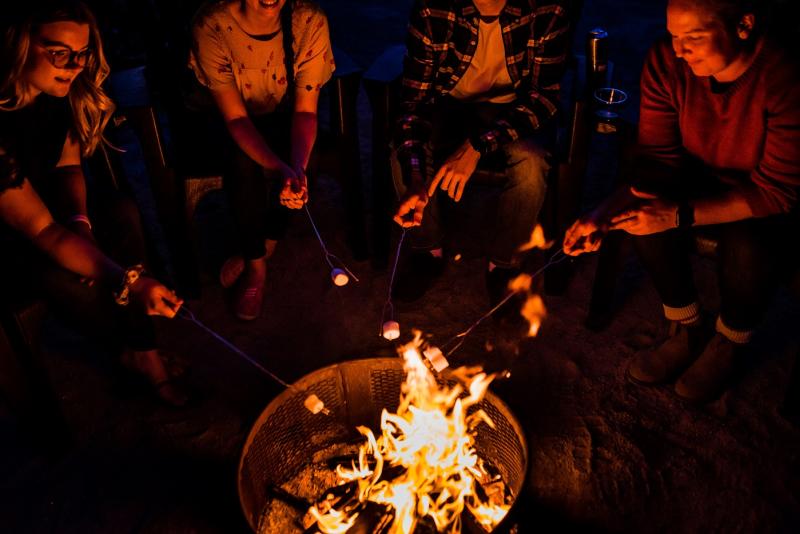 Day One Afternoon Activity Choice: Walk or Wheel
Amazing off-road trails, conservation areas, and outfitters with helpful guides make it easy to get out for a hike or a bike in the afternoon.
If the kids opt for a walk:
Trillium Woods in Oxford County features a well-maintained one-kilometre loop that's perfect for letting little legs explore a maple sugar bush. After your hike, be sure to make a stop across the road to stock up on some of the sweet stuff those trees produce at Jakeman's Maple Products.
Older kids will adore Grand Experience's Guided Nith River Forest Hike, which will teach them how to track animals and build a campfire while having a whole lot of fun exploring the backwoods of Oxford County.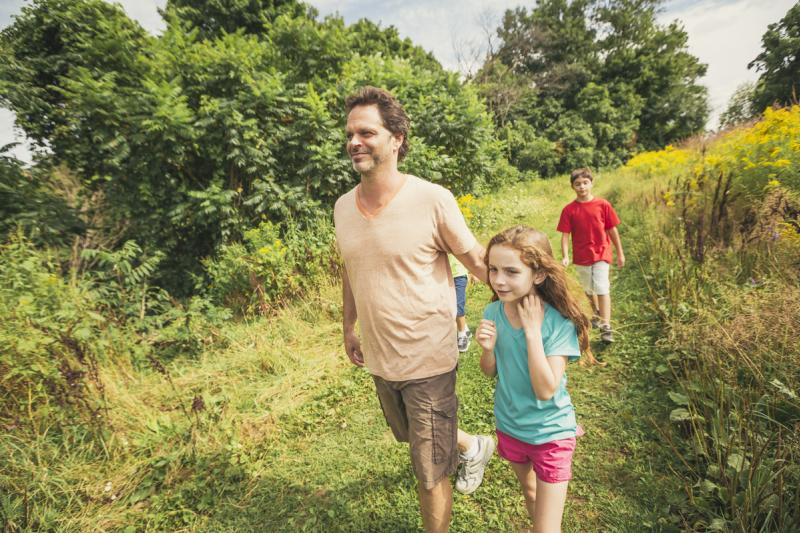 For kids who prefer to explore on wheels:
Norfolk County's Elevation Mountain Biking offers two-hour guided tours of the fantastic trails in and around Turkey Point.
Gopher Dunes, also in Norfolk County, is home to must-try tracks and trails for families who have dirt bikes and ATVs.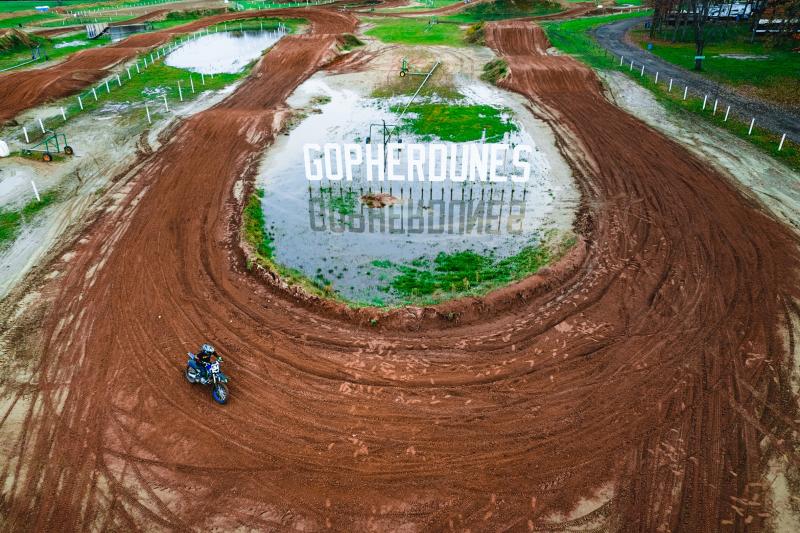 Day 1 Dinner Choice: Pizza or Burgers
While getting kids to agree to either pizza or burgers for dinner shouldn't be a struggle, it's still fun to see what they decide.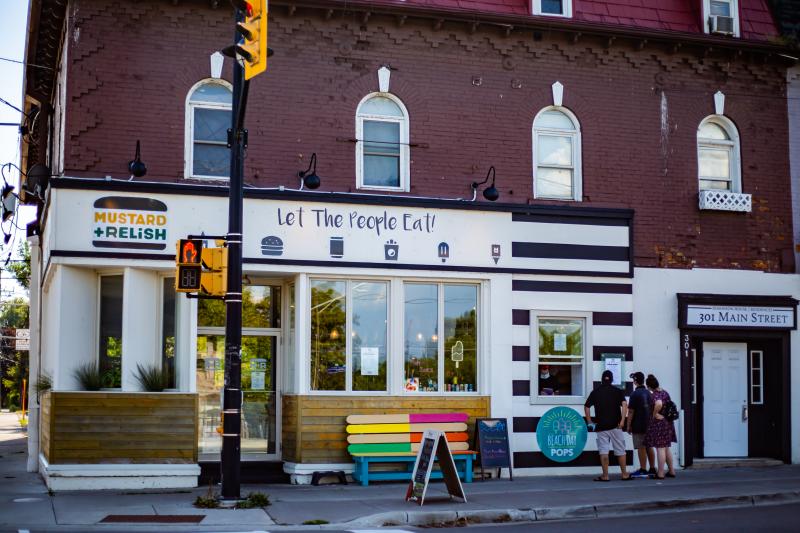 Day Two Morning Activity Choice: Trees or Cheese
Since the area you're exploring on this trip is home to acres of Carolinian forest and the Oxford County Cheese Trail, give kids the option of picking which they want to explore more.
In Norfolk County, tree-loving kids will find plenty to smile about at Long Point Eco-Adventure's zip-line and canopy tour experience or Tree Climbing Canada, where expert guides teach caving, rock climbing and tree climbing techniques to help guests explore the canopies of the Carolinian forest.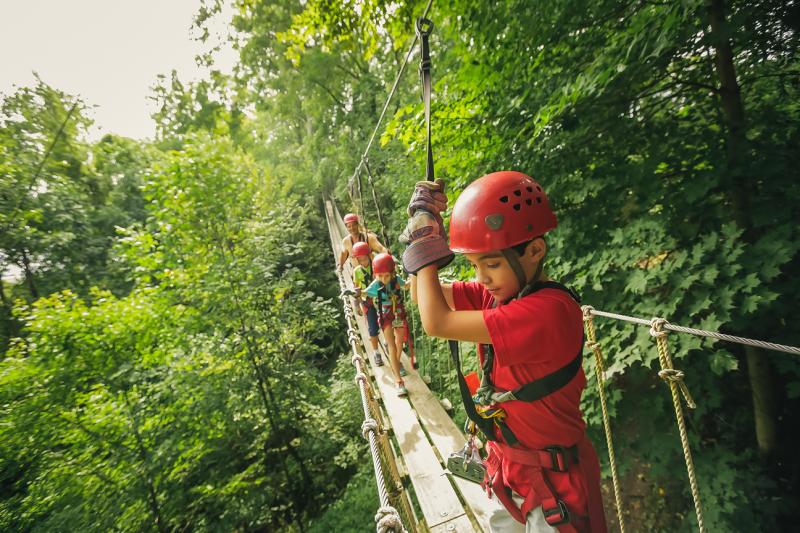 If the answer is a yes please to cheese, be sure to hit some of the Oxford County Cheese Trail's more kid-friendly stops, which include: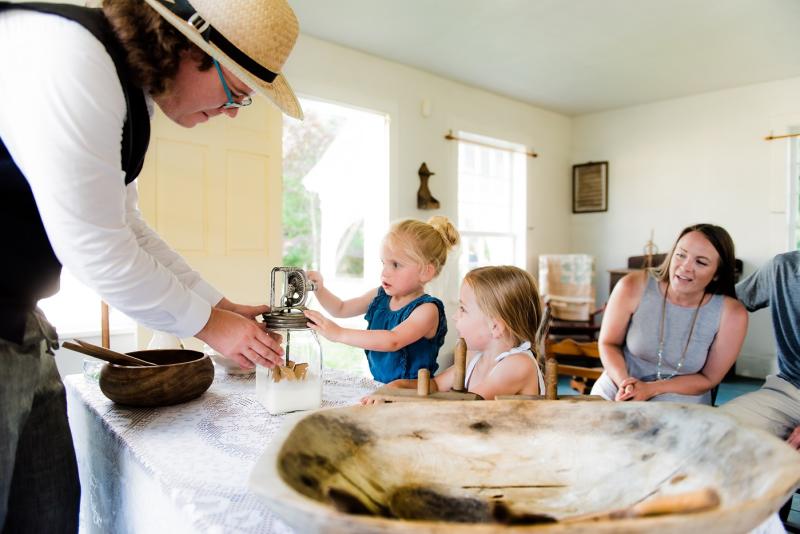 Day 2 Afternoon Activity Choice: Paddle or Pole
With beautiful lakes and creeks so close by, spending an afternoon enjoying them is a must. There are so many different ways to get out on the water; you may just need to stay another day!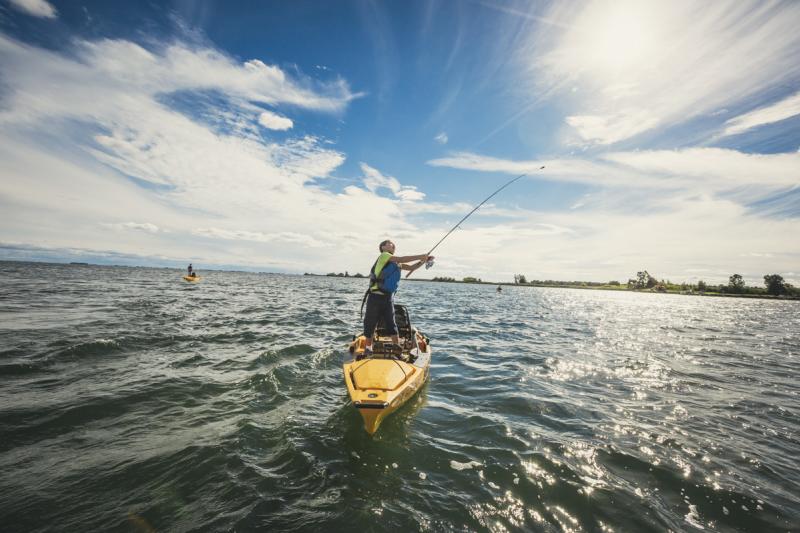 Day 2 Afternoon Snack Choice: Doughnuts or Ice Cream
Refuel after a busy afternoon with a well-timed treat. Let the kids choose between ice cream or doughnuts and see where the rest of the afternoon takes you.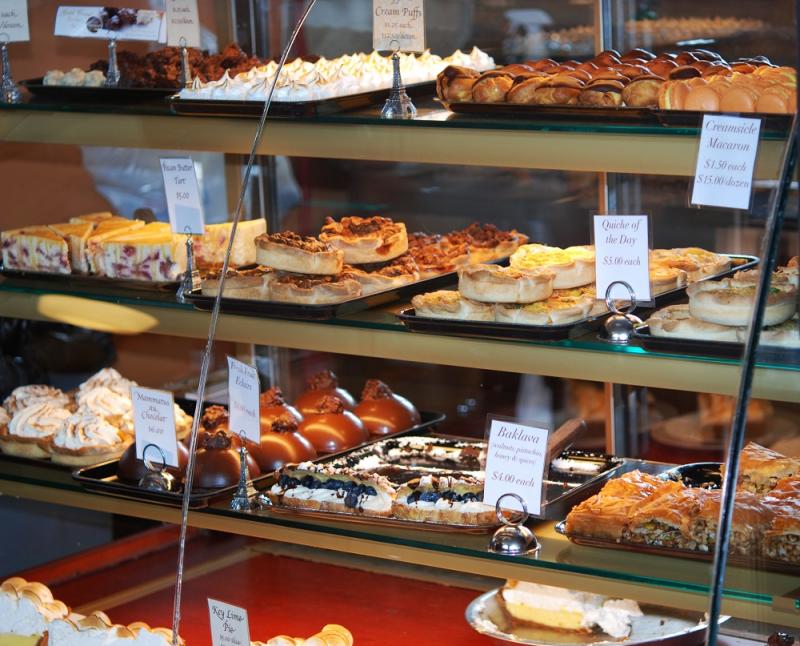 Day 2 Dinner Choice: Local or International Flavours
For the final choice of the trip, let the kids pick the direction of your dinner. Offer them the option of fresh, local flavours or more globally inspired cuisine.
If the kids are really embracing their love for all things local, a freshly caught Lake Erie Perch dinner is a must. Try the Perch and Chips at Port Dover's Erie Beach Hotel, or Perch Tacos at Marshview Patio. In Oxford County, the menu at Charles Dicken's Pub features several dishes that showcase cheeses made by local producers.
If your crew is feeling worldly, Sushi Cove or Tandoori Knight, both in Oxford County, dish up delicious flavours from Japan, Korea and India. In Norfolk County, The Blue Elephant's menu offers a tasty selection of Thai dishes.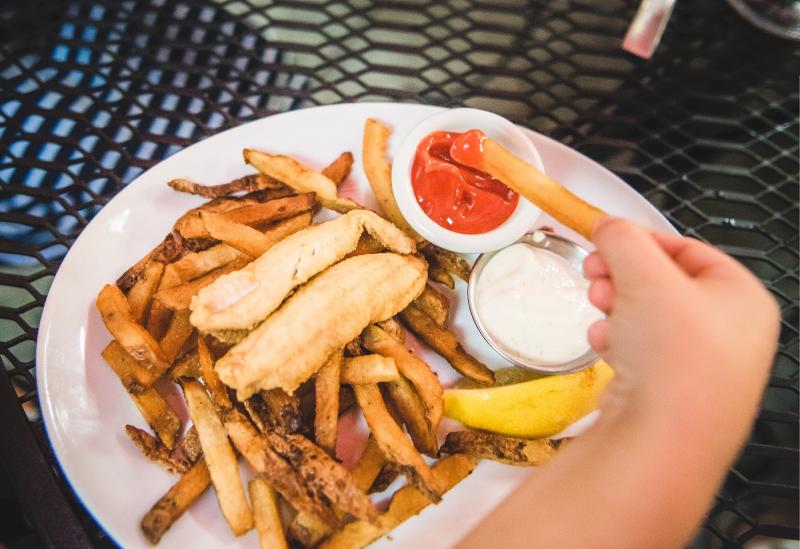 Once your family has all their adventure choices selected, you'll want to take a moment to plan out the most efficient driving route in advance. The distance between activities will vary depending on what fun you choose, but you're in for a relaxing rural drive with plenty of pretty scenery along the way no matter which way you're headed.
We can't wait to see which choices your kids make on your Ontario's Southwest Kids' Choice Adventure! Include #OntSouthwest in your social posts so we can follow along on the family fun!