It's not too early to start planning your summer camping adventures.
For the best campsite selection at Ontario's provincial parks, the time to book is now! Ontario Parks starts accepting campsite reservations up to five months in advance of arrival date, which makes this prime time for savvy summer bookings.
There are seven Ontario Parks that offer overnight camping in Ontario's Southwest:
Pinery Provincial Park, Rondeau Provincial Park, Port Burwell Provincial Park, Long Point Provincial Park, Selkirk Provincial Park and Rock Point Provincial Park.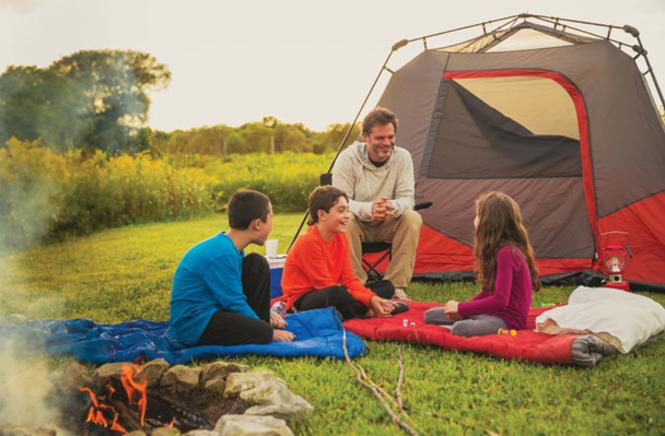 Wondering how to narrow down so many amazing choices? Our Beach Cheat Sheets are a great place to start as they provide a nice overview of nearby activities, interesting excursions and dining options:
Port Burwell Beach Cheat Sheet
Reading travel tales from bloggers who have stayed at these parks will also help give you a better sense of the camping experience at these provincial parks.
The five-month reservation window for making a reservation for an Ontario Parks campsite starts at 7:00 a.m. each day. For example, if you want to reserve a site for July 1st, you can reserve your site as early as 7 a.m. on March 1st. Reservations can be made online here or by calling the Ontario Parks Call Centre Reservation Service at 1-888-668-7275 between 7 a.m. and 9 p.m. For complete details on campsite reservations, click here.
To increase your odds of securing a site at these parks, set up your online registration account in advance so you can begin the booking process immediately when you log in on the day you want to book a site. It's also a good idea to do your research prior to the day of booking and have a list of several sites that you like, so you can quickly move on to other options if the site you wanted is already reserved.
Of course, Ontario Provincial Parks aren't the only great camping option in Ontario's Southwest. There is a diverse range of private camping operations and trailer parks in the region as well. Browse the list here. It's wise to book private sites early too. As more and more people discover that Ontario's Southwest is home to Ontario's best beaches, finding a campsite during the busy summer months is getting trickier. In fact, last year the camping cabins at Camper's Cove were all booked for the summer by the end of April!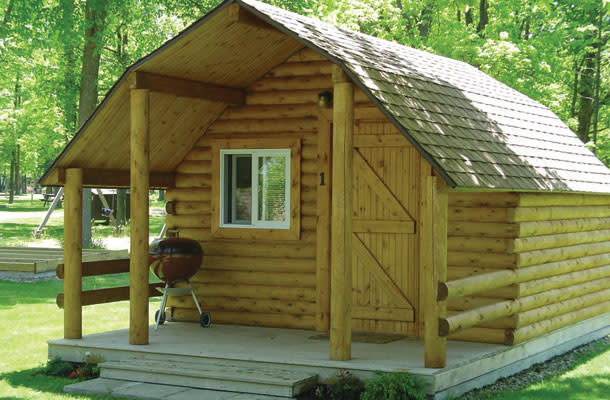 If you like the idea of camping but are unsure if you're up for tent life, consider renting a cabin for a summer camping trip. Our Past Tents blog post identifies great options, including Wilderness Pods at Long Point Eco-Adventures, covered camping wagons at Texas Longhorn Ranch, an old train station at Otter River Farms and more. Read the Past Tents blog post.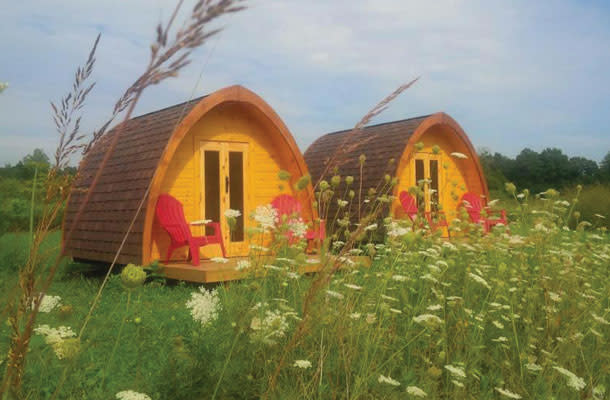 Would you like even more helpful Ontario's Southwest travel tips and special offers delivered right to your inbox throughout the year? Sign up to receive our Ontario's Southwest email updates now.
Can't wait until camping season for your next Ontario's Southwest getaway? Browse our cozy winter and spring accommodation options and offers for winter and spring travel.
Please take a moment prior to your visit to confirm that the places you plan to enjoy will be operating when you arrive. The partner listings in our Things To Do section are a great resource to find operator websites and phone numbers.