Planning a vacation that the whole family will enjoy can be challenging. Especially if you have teenagers in the mix. Convincing them to put down their phone or to take a break from video games and engage with the family is easier when they are excited by the activities planned.
Ontario's Southwest is full of fun, opportunities to learn, and ways to spend genuine quality time together. To help you with the planning, we've created three separate lists that are packed full of suggestions to build a perfect family vacation.
For the most part, these suggestions work best for trips in warmer weather, however there are many options that you can pick if you'd like to visit in the colder months. If you see "❄" beside a suggestion, that means that it's open in the winter as well as the summer. 
A Grand Vacation
Spend time together in Grand Bend and the surrounding area! Grand Bend is a destination well suited for family fun, waterfront sports, and activities in nature.
Where to Stay in Grand Bend
There are two places that stand out as fit for a family vacation in Grand Bend, the Colonial Hotel and Oakwood Resort.
The Colonial Hotel has recently been renovated into a modern boutique hotel with suites that are luxurious and comfortable. Choosing this as your home base for the trip provides you with access to a full kitchen, wet bar, Jacuzzi, in-room fireplace, access to the outdoor firepits, free parking near the beach, and a view of Lake Huron sunsets.
The Oakwood Resort has everything that you could want in a resort including a spa, golf course, multiple restaurants, live music, proximity to the beach, and events. The Oakwood Resort is turning 100 this year, which means that they are very experienced in providing excellent customer service, but don't worry, their rooms are up to date with everything a modern family needs.
1 Main Street West

5192384000
Hotels in Grand Bend won't be seen the same way. In the heart of Grand Bend, Ontario, Canada you will find our newly built…
70671 Bluewater Highway

18003872324
Oakwood Resort, located by the shores of Lake Huron, is a 127-unit Resort consisting of 98 Deluxe rooms in 4 modern lodges…
What to do in Grand Bend
Fun, fast-paced, and teenager approved things to do in Grand Bend:
Where to eat in Grand Bend
There is something for everyone to enjoy in Grand Bend. Here are some suggestions perfectly suited for a fun-loving teenager:
Getaway in Ontario's Garden
Discover the healthy and eco-friendly attractions in Norfolk County! Norfolk County is the place to go if you want to get away from the city and explore a rural oasis.
Where to Stay in Norfolk County
Long Point Eco Adventures ❄ and Homegrown Hideaway are two eco-friendly accommodations that any eco-conscious teenager will appreciate!
Long Point Eco Adventures offers customizable vacation packages so that your family can enjoy an eco-friendly vacation without giving up any comforts. And it's pet friendly, so you don't need to leave your dog at home! Your family can enjoy staying in the unique glamping suites/pods, in a charming farmhouse, or a fully equipped cabin! 
Homegrown Hideaway is a luxury glamping property with access to the Lynn River for both swimming and fishing. Staying at Homegrown Hideaway also provides you with access to an outdoor prep kitchen, Lynn Valley Trail, an outdoor washroom with hot running water, a BBQ, and a fire pit with a cooking grate.
1730 Front Rd

15195869300
Take a break from the usual hotel experience! Long Point Eco-Adventures provides luxury glamping accommodations which are…
524 St John's Rd E

15199099851
Take a step back relax and reconnect at Homegrown Hideaway glamping and special events. At Homegrown Hideaway, you can…
What to do in Norfolk County
Make memories in Norfolk County by checking out the following attractions: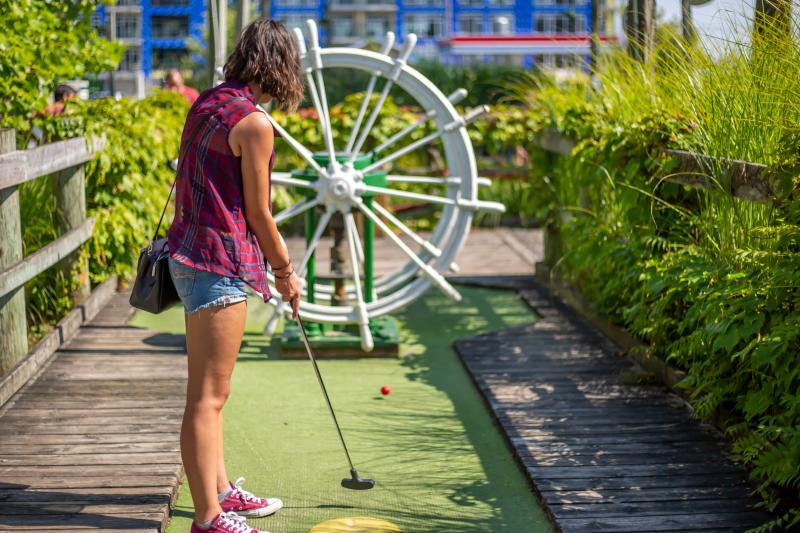 Photo taken at Arbortown Miniature Golf Course.
What to eat in Norfolk County
See why Norfolk County is called Ontario's Garden with these delicious options:
When you visit a Feast On Certified restaurant, your money goes much further to support the local economy. Feast On Certified restaurants source at least 25% of their ingredients from local farms and suppliers. This means that the food isn't travelling as far, which is not only better for the environment, but it tastes better because it's local and fresh. 
Love Local in London
Learn why London is the place to create memories for all ages! London has cool and photo-worthy attractions that teenagers love! Many suggestions included in this list are available all year round. 
Where to Stay in London
Both the Best Western Plus Lamplighter Inn ❄ and the Park Hotel ❄ stand out as great options for family-friendly vacations.
Travel tip: Take Advantage of Tourism London's "Stay a Little Longer" program to be given a $100 visa card to spend as a gift for supporting local. This offer is valid for new bookings of a minimum 2-night stay made during promotion dates (July 5, 2021 – May 20, 2022) and for arrivals between July 5, 2021 and June 30, 2022. For more information, please visit Tourism London's website here.
The Best Western Plus Lamplighter Inn has the feel of a tropical destination. Make sure that you get a room with a balcony overlooking their bright and beautiful atrium with an indoor pool so that it can be patio season all year long. 
The Park Hotel, located in Downtown London, offers spacious and trendy suites, with a mini-kitchenette area, a flat screen cable TV in both the bedroom and living room, and plenty of USB plugs so all devices can stay charged.
591 Wellington Rd South

18882326747
The Best Western Plus Lamplighter Inn is unequivocally the premier Hotel in South Western Ontario. A tropical paradise…
242 Pall Mall St.

15196424444
Welcome to The Park Hotel London, a modern boutique hotel located in the heart of the city! For today's contemporary…
What to do in London
Check out these fun adventures any teenager will be excited about in London: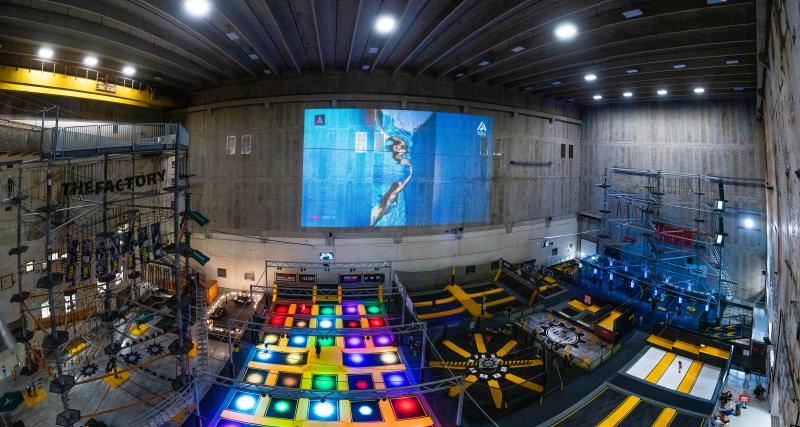 Photo taken at the Factory.
Where to eat in London
London is filled with restaurants that care about supporting local.
If you want to check out a local market with your family, the Covent Market ❄ always has excellent variety of shops and vendors and lots of local food.
For the health-conscious family, both Plant Matter Kitchen ❄ (vegan) and the Tea Lounge ❄ are excellent options and have health foods.
It's important for families to have fun and make memories together and Ontario's Southwest has many vacation options that are perfectly situated to all ages. If this blog post was helpful to you when you've been planning a trip, please let us know by sharing on social and using the hashtag #OntSouthwest.