In the beginning…
Built in 1853 by Jacob Rohrbach, the Fisherville Hotel & Tavern has been a thirst and hunger relief for travellers from near and far. Located in Haldimand County, near the shores of Lake Erie, this hotel and tavern is a central location for travellers passing nearby.
This historic site has remained a destination for wandering tourists since it first opened. The owners are dedicated to preserving its heritage with various photos and a book in the restaurant dating back to the 1800s. This two-part hotel and restaurant is committed to establishing a connection with their customers. The friendly atmosphere and charming staff will make your evening or stay here a highlight. The owners will make you feel like part of the family with their friendliness and overall dedication to making your stay at Fisherville an extraordinary experience.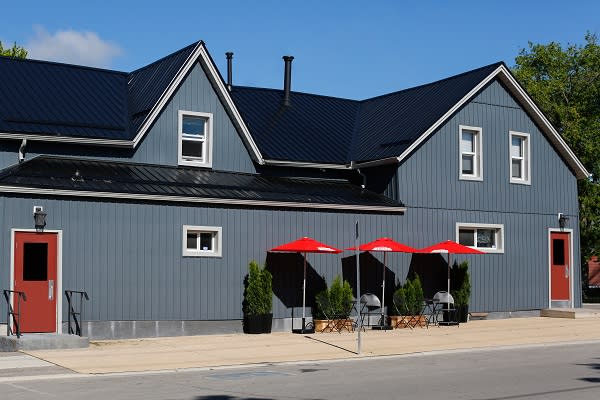 On the menu…
Indulge in some of the culinary dishes served here on the daily. With a wide variety menu, there's a favourite for everyone. Sample on their award-winning soups as your taste buds come alive. Savour signature dishes, like the 'Classic Reuben', 'Tav's Style Ultimate Burger", and 'The Tavern Style Fish & Chips'. 
Along with a diverse menu, this tavern incorporates fresh produce from local farmers and markets. Explore an ever-rotating Ontario Craft Beer selection. Your favourite neighbourhood brewery could be featured! Fisherville Hotel & Tavern is dedicated to community-awareness, and supporting local businesses is a signature of theirs.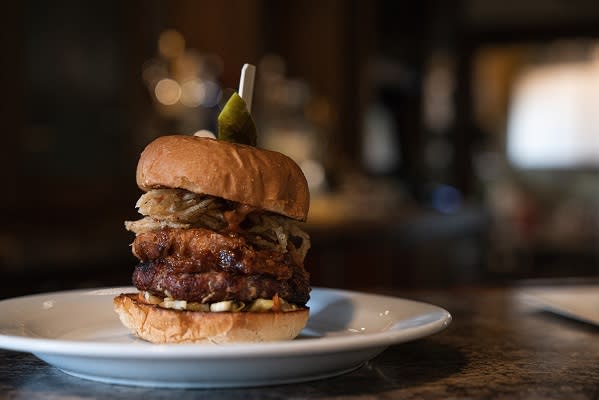 Explore what's nearby…
Make sure to visit Selkirk Provincial Park, Ruthven Park and Birding Station, and Toronto Motorsports Park, which are just a short drive away! There are also plenty of breweries nearby, with Concession Road Brewery and Bains Road Cider Co. being a few. If you're looking for an authentic experience, have 'Ride the Bine' pick you up just outside the front doors! Fisherville Hotel & Tavern is also approved and registered with Ontario By Bike! After an adventurous day return to Fisherville for a break away from the rays. Grab an Ontario craft beer on-tap, a delicious meal, and relax in the cozy embrace this hotel and tavern has to offer. There is also golfing, excellent hiking trails, winery and brewery tours, and much more outdoor recreation just steps away from Fisherville Hotel & Tavern. 
Stay and play…
In 2018, Fisherville added "Hotel" to the name after renovating two bedroom suites that they now rent out to incoming travellers. Take a rest in their exquisite rooms, each decorated with authentic country-living charm. Whether you're alone, with a significant other, or travelling with your family, this spot is the perfect fit for any wandering traveller(s). 
Fisherville Hotel & Tavern is the perfect getaway! An unforgettable experience is waiting for you nearby! Give them a call and book your stay today! The Fisherville Hotel & Tavern team continues to service travellers with a warm welcome mixed with authentic country-living.
For more information on Fisherville Hotel & Tavern, click here!